Forest School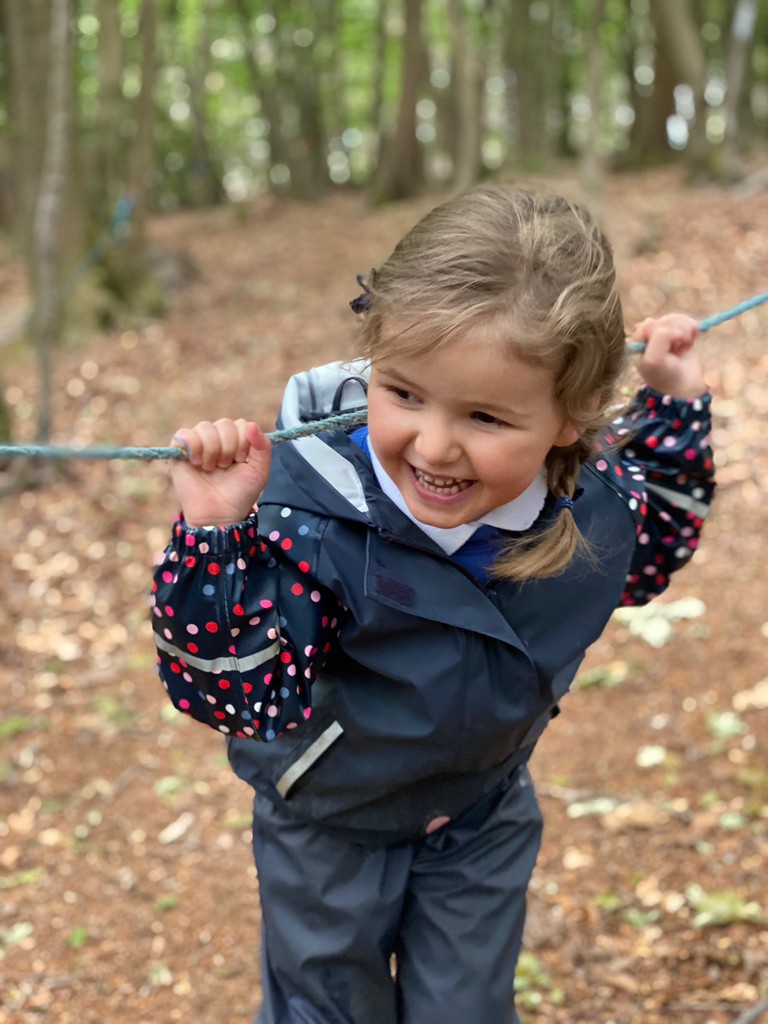 A 15 minute walk from the classroom and within our School grounds, is the magical setting of our Forest School. In every season and in all weathers, the pupils learn to love and respect the stunning setting of our woodlands.
Forest School plays an important part in the life of Pre-prep children and for many it is the highlight of the week.
Qualified and experienced Forest School teachers plan and lead engaging two-hour sessions for the children. Nursery have two weekly sessions and Reception, Year 1 and Year 2 also have a weekly session at the site, during which they build on the skills learned year by year.
They have the opportunity not only to learn about the woodland itself, but also to develop self-awareness, self-regulation, independence, resilience, greater communication skills and a positive attitude to learning.
Children are encouraged to use their own initiative to solve problems, to co-operate with others and to handle risks under close supervision. We see the benefits of this right across the curriculum and it is a joy to observe each child growing in confidence through outdoor learning. The children love introducing their parents to Forest School at our special open events each year. Our Father's Day celebration in the forest is a particular favourite.