Examination Results
Fantastic GCSE Results for the Class of 2023!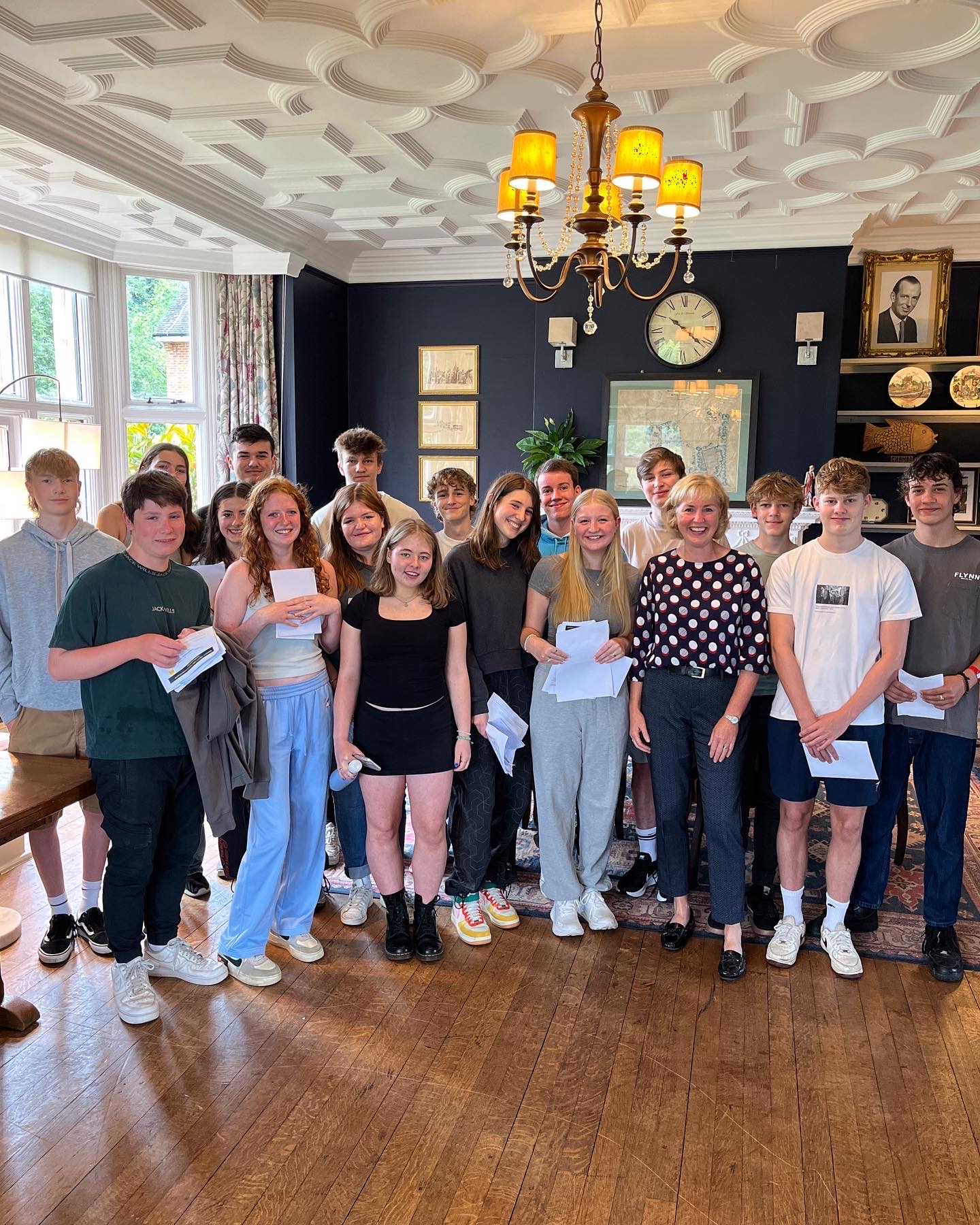 It is with great pride in our pupils that we at Duke of Kent School congratulate the Year 11 cohort of 2023! On behalf of the teachers, Governors, our wonderful parents, support staff, alumni and the whole Duke of Kent School community, I would like to acknowledge the collective spirit, endeavour and excellence of each and every one of them. With sustained hard work, collective support and an upbeat approach, our pupils outperformed expectations, and did so with personality and panache. These outstanding GCSE results reflect their very best efforts.
Our Year 11s achieved an overall GCSE pass rate of 98%, with a commendable 89% of our pupils gaining at least one grade 7 or above. Indeed, over half of all the grades awarded were a grade 7, 8 or 9. The cohort average across all subjects was a grade 7, with grade 9 making up 12% of the total. This is a truly fantastic achievement for our pupils enabling each one of them to move forward confidently in the next step of their education.
We are delighted for our pupils, and know they will strive forwards with self-assurance and verve, taking their next steps, safe in the knowledge they are always welcome back. Their achievements speak loudly, but we will also remember them for being warm-hearted, cooperative and resilient. They leave us with wonderful memories and challenges overcome. Congratulations, Class of '23!
Overall GCSE pass rate of 98%
54% achieved a grade 7 or above
Cohort average level 7
41 Grade 9s achieved (12% of total)
GCSE Maths average grade = 7
GCSE English average grade = 7
GCSE Biology, Chemistry and Physics average grade = 7
Mr Damian Allen
Head of Pupil Progress