Clap For Carers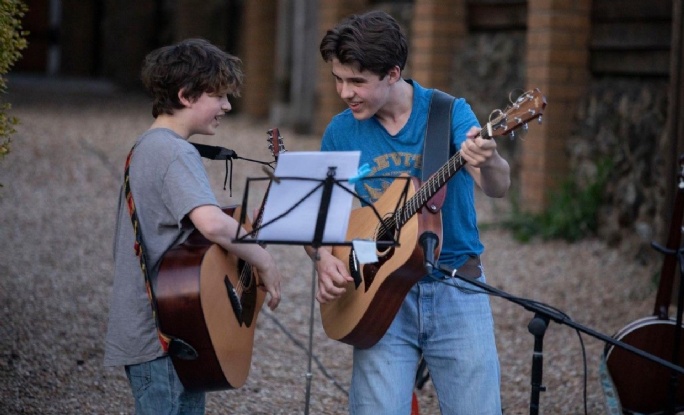 Every week Harley (Year 8) and Oscar B (Year 10) put on a live performance for the residents of Ewhurst village every week to celebrate our key workers.
Clap for Carers
Every Thursday at 8pm it is not just the sound of clapping that you can hear on the streets of Ewhurst nowadays. For the last couple of months brothers Oscar and Harley Boatswain have been entertaining the locals with their weekly street gigs. Raising money for the NHS the boys, aged 12 and 15 and both pupils at nearby Duke of Kent School, decided to start playing in response to the challenges of lock down and COVID 19.
Already seasoned pros, gigging regularly with their bluegrass band The Pitch Hill Billies, the boys decided to seize the opportunity to keep the gigs going what with there being no performance opportunities either in local folk clubs or at their school. "We just thought it would be something fun for both us and the local community" says Oscar, "and it has really taken off! At our last gig the street was full!" With the stopping of Clap for Carers the boys have just played their last street gig but it has been a weekly highlight for the locals in Ewhurst and will no doubt be sorely missed!
Mr Rye - Head of Music