Former England and GB Hockey player visits Duke of Kent School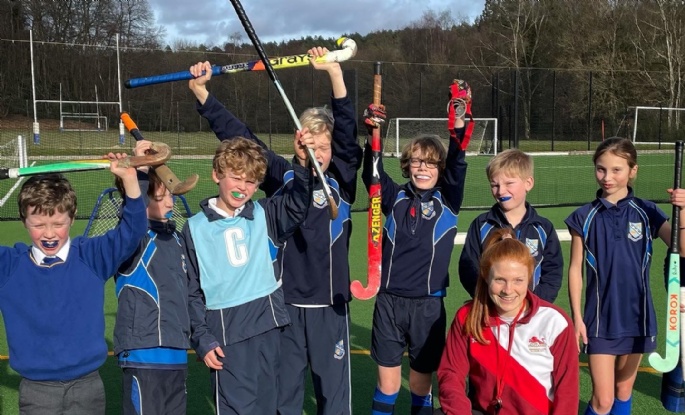 On Friday 3rd February 2023, we welcomed Lucy Wood, a former England and GB hockey player, to our school to run hockey masterclass sessions with a variety of pupils ranging from Years 3 to 11! The afternoon began with Years 3 to 6 at lunch time, pupils were given the option to be involved and it was fantastic to see almost 30 Prep School pupils on the Wilsons' Pitch! They really enjoyed working in teams playing fun games with the focus on improving their dribbling and passing skills. Next up were Years 9, 10 & 11, it was wonderful to see a range of boys and girls excited about hockey and enjoying challenging themselves in 1v1 situations and practising their shooting and lifting skills. Finally, Lucy ran two more sessions with Year 7 & 8 pupils within their PE lesson.
Lucy's enthusiasm for hockey and encouragement for all the pupils to get stuck into any sport they enjoy was infectious! It was brilliant to hear a bit about her story and the amazing opportunities she has had through playing and coaching hockey at the highest level. Most excitingly, Lucy bought her 2014 Silver Commonwealth medal with her and gave all the pupils an opportunity to see the medal and lots of pupils managed to get a photo with it too! Lucy was very kind to sign a huge number of hockey sticks as a great memento of an inspirational afternoon of hockey! A massive thank you to Lucy Wood for sharing her passion and a big well done to all the pupils who embraced the opportunity!
Miss Vickers