VIRTUAL HOUSE MUSIC 2021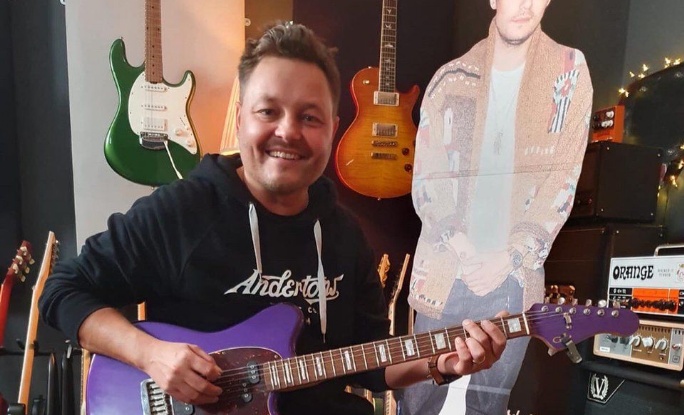 House Music this year was virtual. Our judge was internet legend and guitar hero Danish Pete!
With the school shut for the majority of the Spring Term 2021 during the third lockdown, House Music became a virtual event.
Pupils filmed themselves at home playing or singing a piece and then submitted it to be judged by our Head of Music Mr Rye, who then put a smaller number through to the finals to be judged by our guest judge Pete Honoré. Pete is a popular online music influencer and session guitarist with a million YouTube subscribers and 100,000 Instagram followers. Pete was blown away by the talent and musicality on display from our pupils, and he found it incredibly hard to choose winners from the wonderfully creative and inventive selection of video entries, comprising of multi-cam videos, virtual ensembles and solos.
On finals day our GCSE Music pupils had a virtual Q&A with Pete during which he discussed his career as a top session guitarist and how he subsequently became one of the biggest music influencers on the internet. Finally, all the finalists had a chance to ask him questions later in the afternoon in a live-streamed Q&A, during which a couple of the videos were played and Pete was on top form!
Massive congratulations to all those who took part, from Round One through to the finals day - it was a wonderful example of how our brilliant pupils can still engage and participate even when they are stuck at home!