PRODUCTIONS, CONCERTS AND RECITALS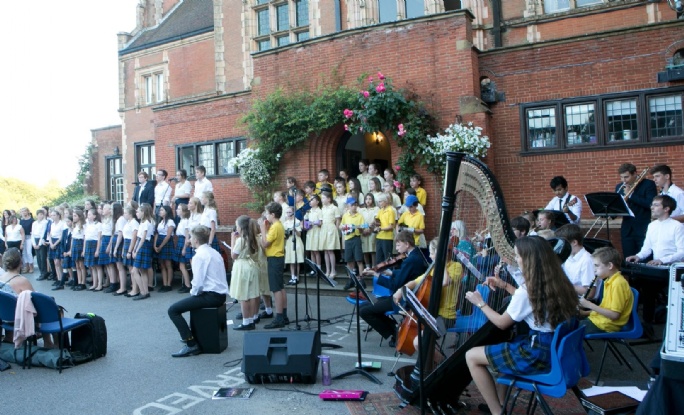 A full range of performance opportunities is on offer for every pupil at school.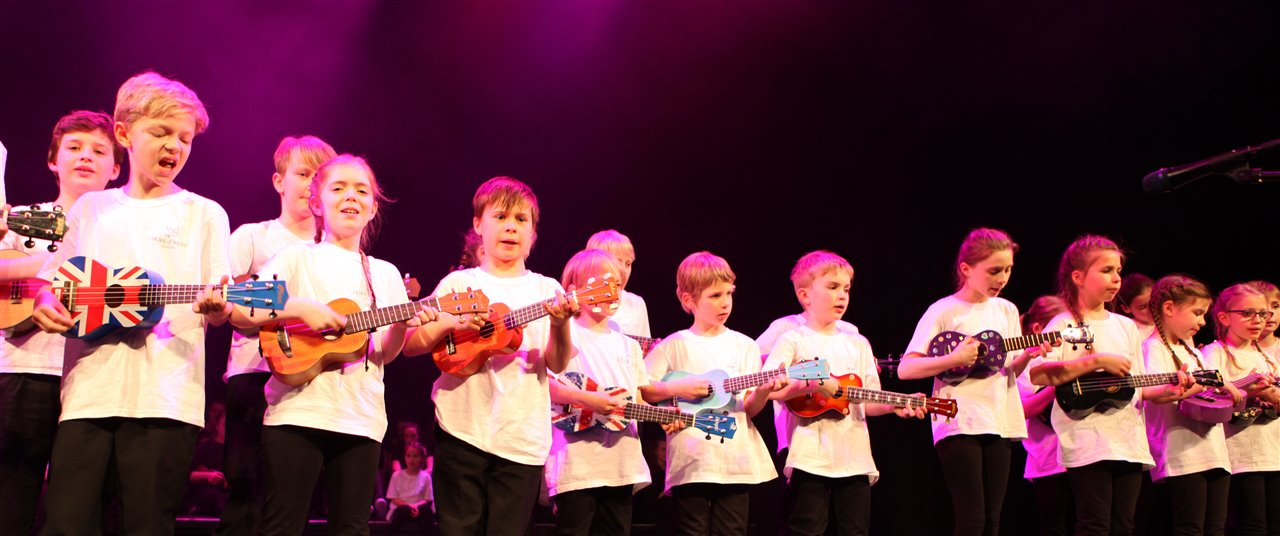 In every section of the school there is a wide range of performance opportunities available to every pupil. Whether it is in a relaxed lunchtime recital to friends and family in the Music Classroom during break, on stage at GLive in Guildford or working the sound desk in our musical, there is something for everyone.
Starting in Nursery with the Pre-prep Dance Show and Spring Concert, through the Prep School with the Christmas Concert and Prep Production and then into the Senior School with the Senior Musical and Years 7 to 9 play.
Alongside these are whole school events such as GLive, at which 130 of our pupils perform in a joint schools concert, our annual Summer Concert, a celebrated affair that takes place outside in the shadow of our wonderful main building, House Music and House Drama competitions, two Carol services and the Summer Recital series, which offers a relaxed and informal opportunity for every pupil that learns an instrument to have a go.