EVENING OF ORIGINAL WORKS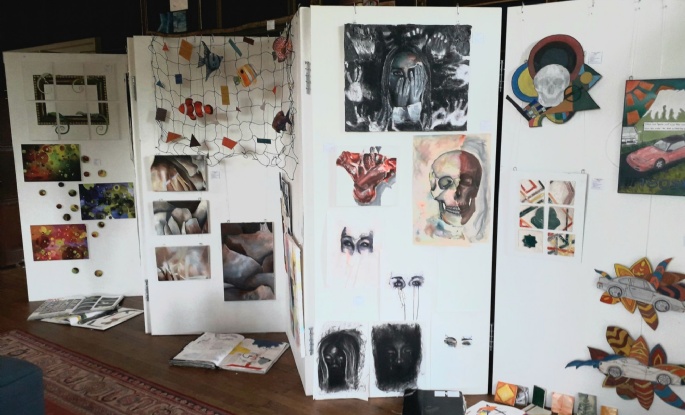 A highlight of the school year for our creative Year 11s.
Regrettably, due to circumstances beyond our control, we were compelled to postpone and ultimately cancel our Evening of Original Works. The evening stands as one of the highlights of the academic year, and it is evident, through their unwavering attendance, that this sentiment is shared by both our staff and Governors.
This event serves several vital purposes, not least the celebration of the creative accomplishments of our young individuals in the fields of Art, Music, and English. By holding evenings such as this, creative works that are typically relegated to the depths of a GCSE Examiner's briefcase, receive the recognition they truly deserve.
Our young talents are given the opportunity to showcase their achievements before an adult audience. The evening offers pupils the chance to perform and exhibit in a more mature setting, far removed from School assemblies and teacher assessments. In a previous Evening of Original Works, a pupil expressed that it felt like "my first real gig"! A statement that shows how wonderful and worthwhile these events are.
We invite you to enjoy this carefully curated selection of art, music, poetry and prose from our most recent group of budding creatives. We look forward to the return of this event next year.