SONGWRITING SUCCESS!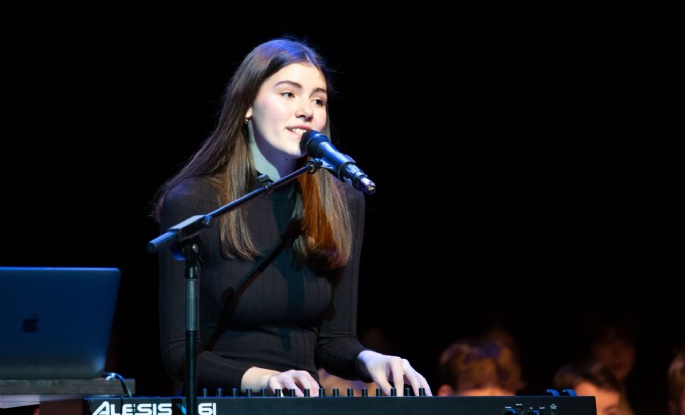 Maddie I. in Year 11 and Lola C In Year 6 top the charts in The Song Academy and the ISA competitions!
Written and performed by Maddie, and then produced and recorded in our very own studio, 'Background Girl' has made it into the top ten chosen songs out of over 1,000 entries in the prestigious Song Academy Songwriter's competition.
The judges include songwriting royalty - top writers such as Fraser T Smith (Stormzy, Sam Smith, Lily Allen), Amy Wadge (Ed Sheeran, Janelle Monae, Ella Henderson), Miranda Cooper (Girls Aloud, Sugababes, Maisie Peters), Eg White (Adele, Sam Smith, Florence & The Machine).
The finals are in September where Maddie will be performing her song in a live showcase at the famous Tabernacle venue in Notting Hill, London.
Good luck Maddie, we've got everything crossed for you!
You can listen to the song here - https://youtu.be/iUJ_FowrAcs
Following on from the success of Maddie , we are delighted that Lola in Year 6 has won the ISA's Music Composition Competition! Lola's song '6 Inches Taller' was placed first in the Key Stage 2 category in this national competition - an amazing feat! Her song can be heard here - https://youtu.be/WD_ES78ABx4