PRE-PREP SPRING CONCERT 2023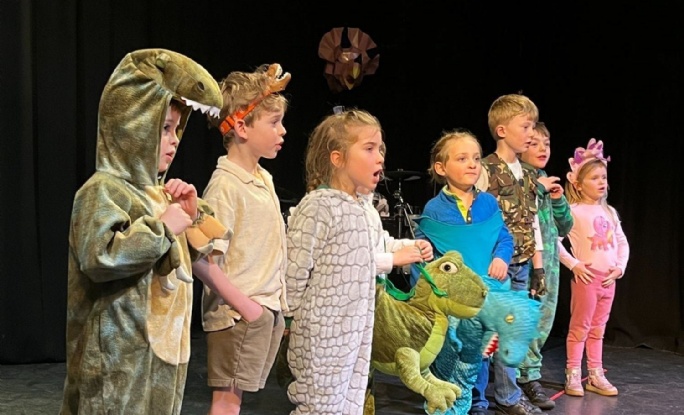 Dinosaurs invaded the PA Hall for the Pre-prep Spring Concert!
The PA Hall was full of dinosaurs of all shapes and sizes for our annual Pre-prep Spring Concert.
The theme was, you guessed it, dinosaurs! Each class sung their own dinosaur based song; Nursery with 'Dinosaur Squeak', Reception with 'The Dinosaur Stomp', Year 1 with 'I Never Saw A Dinosaur' and Year 2 with 'Everybody Walk the Dinosaur'.
Each class performed with joy and energy and all the pupils did so well to remember their words and their moves. There were brilliant solo performances from Willow B, Ottilie H, Rocket M, Daniel L, Obie M and George F and the cellos of Sienna d P, Archie H and Maddie C were in full flow.
The concert ended with a grand finale of the song 'Roar' and it was certainly true that our Pre-prep pupils made their voices heard and sung their hearts out! Well done to all involved - it was a gorgeous way to end the term.