GLIVE CONCERT 2023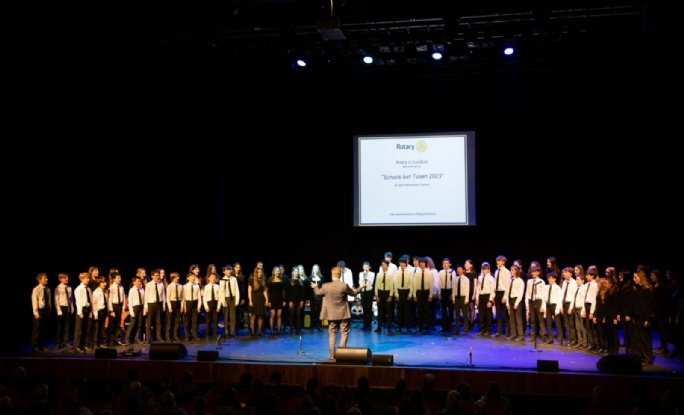 Another triumphant evening at GLive in Guildford.
Every year we are lucky enough to be invited by the Guildford Rotary Club to perform in a joint schools concert with three other schools (Prior's Field, George Abbot and Christ's College) and it is undoubtedly one of the musical highlights of the school year. This year we took 105 pupils and 11 staff to the GLive venue in Guildford, with a half hour set ready to go and a table for 116 booked at Zizzi's for the annual pizza!
As always our pupils were outstanding. Their behaviour and professionalism on the stage during the technical rehearsal was excellent and then in the restaurant they were spirited but respectful, and as always drew positive comments from the staff working both in the theatre and the restaurant.
Our set in the evening was eclectic and entertaining, and we were so proud of our wonderful pupils who rose to the occasion as only they can! They learn so much from the experience and the thrill of performing on a big, professional stage to approximately 1000 people is something that will stay with them a long time. Well done to The Ukes of Kent, Stomp, the Prep Choir, the Senior Choir, the Big Band, the Rock Band and all the soloists.
Please click below to see all the photos:
https://www.dukeofkentschool.org.uk/gallery/?pid=3&gcatid=2&albumid=78