PREP CHRISTMAS CONCERT 2022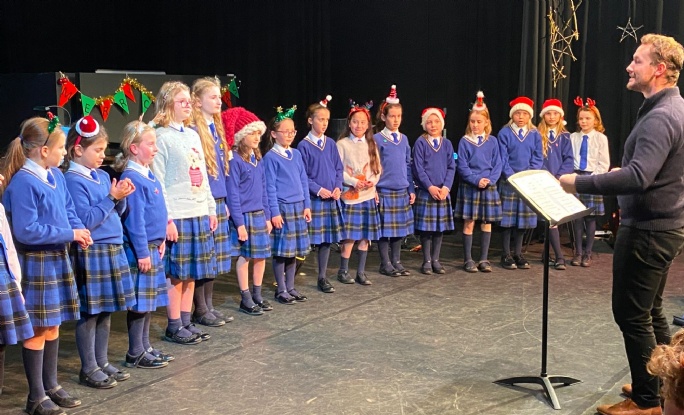 An evening of Christmas spirit with the Prep School!
For many of us Christmas really begins at school on the first Friday of December when traditionally the Prep School holds its annual Christmas Concert. Christmas spirit fills the PA Hall every year as the performers and the audience don their Christmas jumpers, reindeer antlers and Santa hats.
I am proud to report this year the tradition was fiercely upheld! There was a wonderfully eclectic mix of performances from guitars to violins, clarinets to drums, pianos to ukuleles. The PADoK singers made a guest appearance and sung beautifully, bringing a sparkle to the event that was matched by the joyful playing and singing of our wonderful Prep pupils, who once again rose to the occasion and dealt with nerves and last minute hitches with relaxed professionalism and confidence that bodes well for the future! All the children performed brilliantly and deserve big, Christmas sized congratulations. A huge thank you is due as well to Mr Kaye and Mr Forrester for their work before and on the night.