HOUSE DRAMA 2022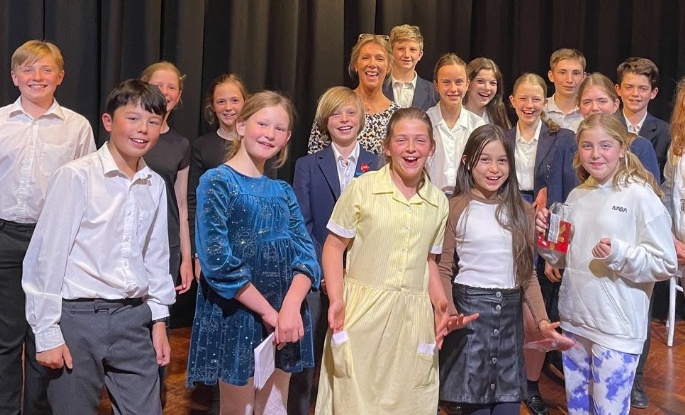 Im the Summer Term 2022 the Drama department held its first ever 'in person' House Drama competition!
The twelve finalists from the Prep and Senior School performed their monologue and duologue submissions in front of their parents and our guest judge, Juliette Cheveley.
Juliette is a professional actor and stunt performer, and has doubled for many leading actresses including Emma Thompson, Sandra Bullock, Sharon Stone and Cate Blanchett. She is a voice-over artist and presenter in the TV, film and media industries and also works as an actor and dancer in feature films, television shows, theatre and radio.
It was a wonderful celebration of the acting talent and creativity from the pupils. All the pupils that entered the House Drama competition earnt valuable points for their School Houses. Congratulations to all the pupils involved.