SENIOR PRODUCTION 2021 'MOBY DICK - A WHALE OF A TALE!'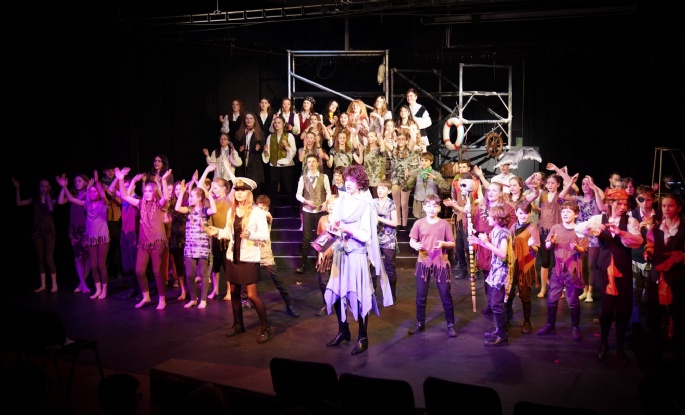 The Senior Production was a huge success!
At the end of the Autumn Term we held our annual Senior School Production. This year it was the funny and bonkers show 'Moby Dick - A Whale of a Tale', which took place in the Performing Arts Hall. To say we were proud of the pupils is an understatement! We were bursting with pride and joy at how our huge cast pulled off another triumph, against the odds, with the spectre of Covid-19 looming over the production and the worry that it might not have even happened at all a real possibility.
It was a joy to listen to the audience laughing so much at the cheesy and hilarious jokes, to feel the energy from our young cast as they performed with spirit and commitment and to have a live show once more being performed to a sell-out crowd. The power of the performing arts in times of adversity is exceptional and this was truly one of those times, when the pupils came together to create something special. Every single member of the cast and crew, half of whom had never even done anything like this before, achieved something wonderful, which will no doubt remain in their memories for years to come.