VIRTUAL SPRING CONCERT 2021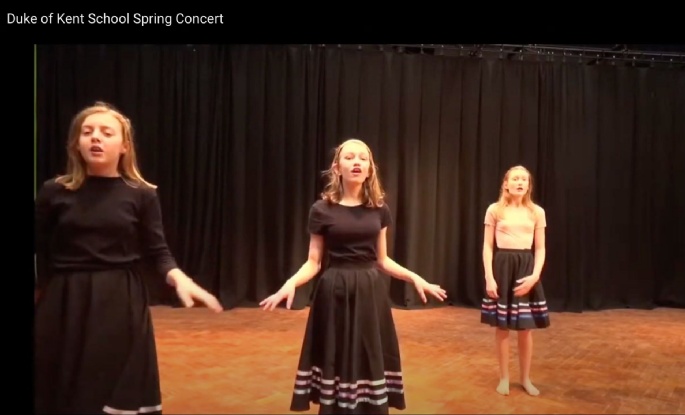 The School Spring Concert went virtual - again!
With audiences still not allowed to attend, we converted our annual Pre-prep Spring Concert into a whole school event, with pupils from all three sections of the school recording performances at home and submitting them to be livestreamed from our Performing Arts Hall on the day of the concert. Along with these pre-recorded videos it was lovely to have some live performances as well. There was a GCSE Ensemble, some solos and a wonderful trio all bringing live music to the parents watching from home. Again, the whole concert was a reminder of what we can achieve in the face of adversity.