Weekly Bulletin 31/01/2020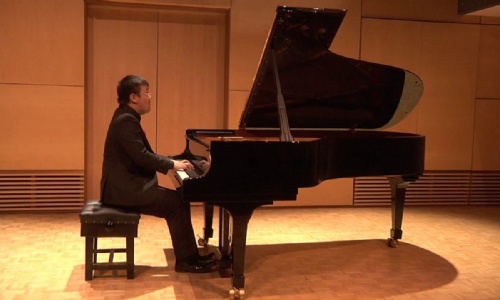 The response to our forthcoming visit from Sir Anthony Seldon has been fantastic. Thank you. It should be a thought provoking and interesting evening. Please email Jenny at office@dokschool.org
if you haven't already done so if you would like to attend. Only a few places remain. We welcome pupils back from our first French exchange trip to Meaux this evening and look forward to hearing all about their experiences. They are due to land a few hours before the UK officially leaves the EU. The French pupils join us for their reciprocal visit on 16th March which we are looking forward to. Finally, we enjoyed hosting the ISA cross country competition this afternoon, and despite the rain and mud, saw some brilliant performances. Well done to all participants and to Year 8 for helping out and directing the runners. Have a lovely weekend.
Mrs Knox
House Music Quiz
Monday morning saw the whole school in the PA Hall for the annual House Music Quiz. This is when the houses find out what the House Songs are and then get to compete to see who gets first pick! Questions range from recognising pop songs that have been reversed, slowed down or sped up to identifying key signatures and genres, with much inbetween! Congratulations to Chichester who won the quiz and chose 'She Said' by Plan B as their House Song. A big well done to all the pupils that represented their houses:
Mr Rye
Armstrong
Senior - Alex F and Emma M
Prep - Jack P and Daisy N
Chichester
Senior - Megan A and Jago C
Prep - Daisy R and Chester B
Hillary
Senior - Blue R and Josie M
Prep - Belles H and Myles C
Whittle
Senior - Alex G and Martha M
Prep - Heath P and Matilda R
Mr Rye
GCSE Music trip to Cranleigh Arts Center
On Friday 24th January Year 10 and 11 GCSE Music students went to Cranleigh Arts Centre to watch the wonderful Edward Leung play a programme of classical piano music ranging from Bach to Prokofiev. A young and engaging pianist the recital was full of sensitive and subtle playing alongside some real fireworks and virtuosic playing. Edward introduced each piece and it was lovely for the students to get an insight into some of the pieces they heard while watching an international concert pianist in an intimate venue. Edward came and chatted to some of the students afterwards and was delighted to see some youngsters in the audience! As always, their behaviour was excellent and they were a credit to the school. Thanks to Mr Kaye for driving the minibus.
Mr Rye
GCSE Computer Science trip to Bletchley Park
On Wednesday, Year 10 and 11 Computer Science visited Bletchley Park in Milton Keynes where the enigma code was cracked. We started off the day by visiting the Bombe machines which were instrumental in cracking the enigma by predicting what the settings for the enigma machines were on that day. Subsequently, we visited Hut 8 where Alan Turing's office was.
Afterwards, we proceeded to go on an interesting guided tour of the park. During this talk, we were told all about the Polish influence on the cracking of the enigma. Secondly, we were given an insight into how secretive everything surrounding the park and the operations that went on there. We found out why it was where it was, as it was between Oxford and Cambridge Universities and it is on a direct railway from London.
After the guided tour we did a workshop on different types of code cracking and morse code where we were introduced to 6 different variants of code. Afterwards we were able to use an actual original Enigma machine and told about the Quintillions of possibilities that the Enigma machine made possible. All in all the trip was very interesting and very informative.
Oisin W, Year 10
Sports Performers of the Weeks
Scott N: Well done to Scott N for his brilliant performance on Monday in the year 11 boys football tournament in Nottingham. Fantastic defending and great leadership from Scott, kept Duke of Kent School in several crucial matches that were vital for the boys progression throughout the competition. Well done Scott and keep up the good work.
Monty L: Well done to Monty L for his fantastic rugby performance on Wednesday. Brave tackling and great runs through the opposition's back line caused Belmont School some defensive problems. Well done Monty and keep up the good work.
The U16 Girls' Netball Team: Well done girls for an excellent game on Tuesday afternoon. They played very well to keep the game at a high level and a big well done to Sophie D for scoring 7 goals in a row during the final quarter. It was a the tough game but the girls did a great job. Well done to everyone who played!
The PE Department
A few match reports from this week
Football: U16 ISA Football Tournament
Nine boys from the Duke of Kent School 1st XI travelled to Nottingham University on Tuesday to take part in the ISA U16 6 a-side Tournament. In very cold conditions the team played extremely well and were unbeaten in the group stages. With two draws and two wins, we were placed 2nd in the group on goal difference. Unfortunately we were not quite strong enough to win the semi-final of the plate competition but did bounce back from defeat to win the 3rd and 4th playoff. Well done to Dan J, Scott N, Adam McN, Archie L, James C, Ben G, Sam I, Alex W and Harry B. This was a great event in which all of the boys performed well.
Mr Herbert
Rugby: U14 v. Box Hill School
On Tuesday the U14's travelled to Box Hill for an intense game of rugby. The game started off well with a few early tries apiece from Marcus D and Freddie B thanks to some good handling from Freddie S and Dylan M. Our rucking was amazing with some great turnovers being created by Charlie K and Ben Wi which led to further tries from Ben We, Freddie S & Ben Wilko after some strong running. At half time the game was pretty much over with the score standing at 36-0.
Duke started the second half where they left off with Wilko running in another converted try within 30 seconds of the restart. Box Hill brought on a mass of very large substitutes which gave them some momentum and they went over for their first try after some strong running from one of their big boys. With only one substitute of our own, we were starting to tire which allowed Box Hill to run in two further tries. However, we pushed it to the final whistle with some more lovely handling from Ted J & Freddie N, with Marcus D chasing down his own kick through to score again. He also put over all but two of his conversion attempts.
The final score was 45-19 which was an excellent performance from all of the boys.
Marcus D, Year 9
Boys' Senior Hockey v. St Edmund's

On Tuesday afternoon the senior boys played in an excellent hockey match against St Edmund's, it was a tough game as the opposition had some very strong players but the boys managed to keep up with them and break down their play. Two excellent goals were score by Oisin W and Charlie B both played fantastically well done! Zach H, James Harris and Mathew C played some great skills tackling the opposition gaining the ball back and getting down the line to try and score. Jack A made some fantastic runs down the line and James F made some great tackles in the D along with Harry P, Monte G and Casper C. Fred V made some great saves as goal keeper stopping some hard hit balls. Well done to everyone who played a great game!
Miss Spence
Rugby: U9 v. Belmont
In their second rugby match of the season, Duke of Kent School played two teams from Belmont. We played their A team first and won in a tightly contested match 4 tries to 3. In the second game Duke of Kent School won 4 tries to 1. All of the boys are making great progress and should be very proud of their performances.
Mr Herbert
Rugby: U12 v. Box Hill School
On a very muddy pitch the U12 team played Box Hill in a very entertaining game. Duke of Kent School played with great determination and showed some good handling in difficult conditions. Our boys won by 3 tries to 2 and should be very happy with the progress they are making.
Mr Herbert
Netball: U16 v. Farlington
The U16 girls travelled to Farlington for a netball match. The team got there in good time and managed to complete their warm up and shooting practice before the game began. The match was of a high standard from the first whistle with both teams showing great skill with the ball, Farlington were 4-0 after just 6 minutes but Duke of Kent School managed to calm themselves down and began to get into the game. They managed to score 3 goals in very quick succession and even the score up to 4-3 after the first quarter. Izzy P and Jas B worked incredibly hard in defence managing to block Farlington out of the circle to minimise their shots on target. During the second and third quarter, Duke of Kent School continued to play well with Fleur B and Josie M linking up nicely in the mid court. Sophie D played GS throughout the game and came alive in the final quarter scoring 7 goals in a row and managing to even the score up to 11-11 with just 5 minutes to play! Blue R showed her versatility as she played a number of varying positions including C and GK! Farlington stepped up their game as the match became very tight and managed to beat Duke of Kent School 18-13 in an excellently contested match! Well done to all the Year 11 who took part for their fantastic effort and positive attitude, a particular mention to Sophie D for receiving girl of the game.
Miss Vickers
Girls' Hockey: U15/14 v. Moon Hall College

On Tuesday afternoon the girls played a great hockey game against Moon Hall College, despite the cold the girls were ready to play and excited for the game, it started off tough with Moon Hall College starting strong. The girls were able to break down their play and intercept the ball frequently. Saffron H-C saved some excellent shot on goal as goal keeper and played very well throughout the match. Celine C made some excellent runs up the line along with Emma M, Hannah S, Emily B and Eva M. Zara H, Iris R, Laura A and Grace W made some fantastic saves in defence getting the ball out of the D and passing the ball back to our mid fielders getting it down to the other end. Well done to everyone involved!
Miss Spence
Netball: U13 v. Cranleigh Prep
On Wednesday the U13's played Cranleigh Prep at home. Cranleigh were down by a player but Duke of Kent School were quick to help out and offer their services to bring their team to 7. The girls started the game well with a 6 -1 lead and by half time, Cranleigh were coming back bringing the score line closer at 7-4 to Duke of Kent School. In the second half Duke of Kent School started focusing on controlled passes, driving forwards and avoiding long shoulder passes down the court. All the girls' worked really hard and managed to hold on even with Maddie I offering to shoot for Cranleigh for a quarter. The final score was 14-8 to Duke of Kent. Well done everyone and a special well done to Maddie I and Jasmine K for being voted Girl of the Game.
Miss Vernon
Netball: U12 v. Cranleigh Prep
On Wednesday afternoon, the U12 girls welcomed Cranleigh Prep to Duke of Kent School for a netball match. After a quick warm up, the girls were ready to start. Duke of Kent School made an excellent start to the game with Alex K and Rose S scoring 3 goals within the first 5 minutes of the first quarter! Cranleigh began to get into the match during the second quarter and it began to get very exciting! Frankie M, Ava W and Abi W linked up beautiful in the mid court working hard to keep possession and use the width of the court. The match continued to go from end to end with each team only managing to get a one goal lead before the other team would score to even it up! Esme P, Ella S and Violetta P worked very hard to get Duke of Kent School in the lead at the end of the third quarter. However, Cranleigh stepped up their game in the final quarter and managed to just edge the match 10-7. A great game girls, well done! Congratulations to Ava W for being given girl of the game and thank you to Ava, Esme, Ella and Rose for playing a quarter each for Cranleigh's team as they had girls off sick so could only bring 6 players. All the Duke of Kent School girls showed a very mature attitude and happily stepped in to help.
Miss Vickers