Weekly Bulletin 27/09/2019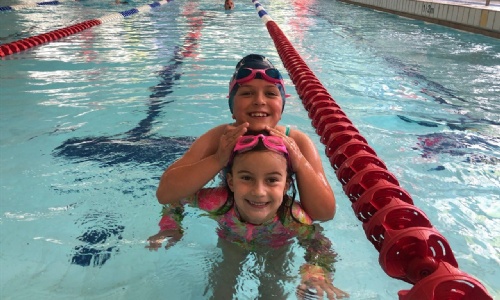 Please enter an introduction for your news story here.
A Message from Mrs Knox
Thank you to the many parents who wrote to Anne Milton, MP, regarding Labour's intention to abolish independent schools. We believe this is not a constructive policy aimed at improving education for all children and we fully appreciate the sacrifices you make to send your children to Duke of Kent School. We feel confident that common sense will prevail but will continue to advocate for the vital role independent schools play in our community. On a more cheerful note, it was super to welcome new families for breakfast this week and to hear how the children are settling in. I commend our Head Boy, James F and Head Girl, Minnie C, for their superb address to the parents. They truly stole the show! Have a lovely weekend.
Mrs Knox
School Umbrellas
Now that the rain has arrived, we thought it was a good time to announce that our new school umbrellas are now available to all families and friends at a cost of £17 each. If you would like to purchase an umbrella (or two!) please email me, evernon@dokschool.org and the total amount will be put on your end of term bill.
If you would like to see one before purchasing, please see me in the front office.
Miss Vernon
World Languages Day
Thursday was European Day of Languages which was celebrated with enthusiasm throughout the school. The day started with an assembly for Years 3 to 11 in which the EDL 2020 T-shirt design competition was launched, as well as the Language Challenge, a booklet of 51 tasks to complete, ranging from saying "I love you" in five different languages to Skype-ing someone in a foreign language. Many booklets have been snapped up already and I am hoping that many certificates will be awarded once a minimum of 20 challenges have been completed. Many thanks to our bilingual pupils who greeted their peers in Danish, French, German, Italian, Korean, Portuguese, Spanish Swedish and Turkish in assembly and congratulations to the Armstrong team who performed brilliantly in the Languages quiz! Lunch was special too, with French onion soup, pasta all'arrabbiata, paella, chicken schnitzel, and eccles cakes for dessert. Many thanks to the catering team for their efforts and enthusiasm.
Miss Francis
Bronze Duke of Edinburgh
37 intrepid explorers left Ranmore Common near Dorking on Friday morning on the first leg of their Bronze Qualification Expedition phase of their DofE Award. Divided into 6 groups they were hoping to avoid a repeat of the thoroughly damp conditions 'enjoyed' during their Practice Expedition of last term. In fact, they experienced two warm days, separated by a very fresh (but at least) dry night at Henfold Lakes campsite. The groups all successfully managed to find checkpoints crossing railways and busy roads, albeit some were steadier than others - no problem about that, all were 'home' in daylight on both days!
The expeditions are about team performances, with members supporting each other through some physically (and spiritually) challenging moments at times. That said, a sense of urgency, resilience and humour was displayed by a number of individuals, just a few examples including the hammocking pair of Oscar B (making up for musical injuries) and Oisin W (sporting his last long hair before being shorn for school-photo purposes). Daisy M, Milly B, Bella R-B, Tom S, Arthur B displaying acute map-reading skills (or lucky guesses). Issy F somehow fell out of a tree near Box Hill, luckily without injury, I'm still unsure how that route was worked out. All managed to find their way back to their own tents after some gentle persuasion while much boiled pasta (and boiled sweets) appeared to fuel the majority. They were shepherded through the whole experience by by Mr Wyllie and I throughout, also supported overnight by the ever-cheerful pairing of Miss Anand and Mr Usher, and at checkpoints by Mrs Punter and Miss Walpole. We enjoyed a campsite visit by Mr and Mrs Knox and were ably helped by Mrs Sarjant and Mr Hanby regarding medical training/supplies and catering as appropriate. Very well done indeed to all concerned and I hope to see a good few for Silver........
Mr Lodge
Sponsored Swim
Sponsored Swim (1)
Sponsored Swim (1)
Sponsored Swim (2)
Sponsored Swim (4)
The Macmillan Sponsored team had a cracking Sunday morning at the Cranleigh Leisure Centre. The determination of these kids was incredible.
A lot of personal bests achieved by all. 100 penalties taken in only 15 minutes by Jack and John with the help of Tom in goal outside the sports centre. And a total of 483 laps for the swim team. In a 25 metre pool that's over 7 miles!
We are all so proud of these amazing individuals as should they be of themselves for raising so much money for such a great cause. £3,000 so far!
Mrs Littman
Endeavour Award Update
Year 5
This half term Year 5 have been focusing on Responsibility in their Endeavour lessons. One of the groups decided they would like to take responsibility for the prep school garden and make sure that it was cleared of weeds and planted with some flowers. Last week the team of Rose S, Edie H, Charlie C, Sam R, Lucy P , Clara H-S and Isabelle S worked incredibly hard to clear the weeds which were almost a meter high!! This week they began planting and decided that they would make the outline of DOK in flowers. As you can see they have made a beautiful display.
Mrs Lock
Prep School Council
Council Meeting
Over the last two weeks Prep School Pupils have been busy preparing their speeches in their bid to be elected to the Prep School Council. A great deal of preparation went into the speeches and pupils thought hard about how they felt they could contribute to the Council and what changes they would like to initiate in the school. Elections have now been completed and the first meeting was held on Tuesday. Our focus for this term will be to help develop a prep school friendly anti bullying display.
Mrs Lock
A few match reports from this week
Girls' Hockey: U14 v. Box Hill School
On Tuesday the U14 Duke of Kent School girls had their first hockey match of the season against Box Hill School. Things started brightly with Duke of Kent school scoring 2 goals before half time due to good link up play from Emily B and Celine C. After the break Molly G made some excellent saves in goal and was backed up by brave tackling by Zoe L. Duke of Kent school showed some excellent passing and determination resulting in a 4-2 win in the end.
Mr Green
U9 Football Tournament at Handcross Park
On Friday saw Duke of Kent School U9 Football team travel to Handcross Park for their first football tournament for the school. We were drawn in a tough group but we played some accurate passing football and showed in tackles but unfortunately we couldn't convert our chances which meant we were entered into semi-final of the plate. We drew the semi-final 1-1 and after extra time it was all level still which meant we went to penalties. It was the best of 3 with Patrick W, Jack R and Thibaut J all scoring and the opposition matching this. Then meant we went to sudden death and the opposition hit the post, with Patrick W scoring our penalty, progressing Duke of Kent School to the final!! In the final it was another close encounter with neither side managing to break down the opposition defence. With the agreement of both teachers we went straight to penalties again. With both team scoring their first 2 it came down to Thibaut J, who was our keeper, to keep them out and score the decider. He did just that with a good low save to his right and then he confidently struck his penalty into the corner making Duke of Kent School the plate winners!!!!
Well done to all the boys involved as they manage to keep their concentration for the whole afternoon and showed good teamwork and composure on the ball.
Mr Green
Girls' Hockey: U12 B v. Cranleigh
The girls played a fantastic hockey match against Cranleigh school on Wednesday afternoon with each girl playing extremely well. They started off strong with some great attacking and fighting to get the ball back whenever Cranleigh would take it. They stayed strong throughout the game and kept their enthusiasm high. Pippa S played in goal and saved some fantastic shots taken by Cranleigh. Abbie W was awarded girl of the game for playing well and making some great runs. Well done girls, fantastic game!
Miss Spence
Football: U11 Football Tournament
The U11Bs took part in a triangular tournament, hosting Belmont and Ripley Court. In the first match, Duke of Kent School met Belmont, taking full advantage of the slope and taking an early 2-0 lead. Despite Belmont responding well and pulling a goal back, the B's held on for a much deserved 2-1 win. Ripley Court and Belmont faced off next and dealt admirably with the heavy downpours, with Ripley Court running out 4-0 winners. In the final match, to decide the tournament, the Duke of Kent School boys acquitted themselves superbly well. Despite the opposition fielding some tall, strong players, the Bs refused to be intimidated, tackling bravely, showing discipline in their positioning and moving the ball confidently to win 3-1. Well done to: Chester B and Leo T-R for leading the attack; Myles, Kit and Arthur D-K who supported them with dynamic midfield performances; and Tom B, Charlie L and Vir O-R who remained calm under pressure at the back. A great effort, boys!
Mr Wrigh
Swimming: Gala v Windlesham House A and B
The Duke of Kent School U9-U13 swimming squad travelled to Windlesham House for a swimming gala. This was a great opportunity for some swimmers, who show great potential, to take part in their first gala against another school. Although some members of the squad were a little nervous, they all performed with great determination, energy and a great team spirit. Windlesham House A won the gala with Duke of Kent School second and Windlesham House B third. The most notable performance was from Violetta P who demonstrated excellent technical ability and great pace. Well done to all who swam and thank you to parents for their wonderful support.

Mr Herbert

Football: U11 A v. Ripley Court
The U11 A team played very well against Ripley Court on the Wilson's all weather pitch. This was a very close game although the score does not reflect how competitive both sides were. Duke of Kent took the lead with a well taken goal from Monty L in the first half. Ripley replied with two goals which they tapped in after some good saves from Sam R. With 2 minutes of the match remaining, Duke of Kent School had two one on one opportunities to score but were unable to beat the impressive Ripley goalkeeper. Chasing the game and committing players forward, Duke of Kent School conceded two late goals in the final minute losing 4-1. The players showed great spirit and determination throughout and were unlucky not to at least earn a draw.

Mr Herbert

Football: U8/9 v Kingswood House

The Year 3 and 4 boys travelled to Kingswood House for a football fixture on Thursday afternoon. There was great excitement from the boys who really enjoyed the minibus journey! The Tigers lost their match 4-2 but showed a great deal of improvement in the second half with goals from Levi L and Jack R. The Panthers played very well winning 5-0! Rommy B scored four and Henry O'B netted the other; a fantastic result! The Lions led 1-0 before Kingswood levelled with a few minutes to go. However, Dante R-D scored a great goal to secure a deserved 2-1 win. Well done to all the boys.
Mr Herbert
Girls' Hockey: U12 v. Cranleigh
On Wednesday afternoon, the U12A team made the very short trip to Cranleigh Prep School to play their first hockey match of the term. The girls started a little nervous but after a few good passes and some great dribbling skills from Frankie M, they found their feet and got into the game. Duke of Kent School were first to score with Alex K stepping up and getting the team off to a good start in the first half. Cranleigh came back fighting and managed to get the score back to 1-1 at half time. After a quick team talk at half time, the girls continued to work hard and showed some really nice skills, using the whole pitch to move the ball into spaces. Duke of Kent School had plenty of good chances but couldn't quite convert them into goal, the score finished 3-1 to Cranleigh. A brilliant effort girls, well done and I look forward to more hockey this term!
Miss Vickers