Weekly Bulletin 04/10/2019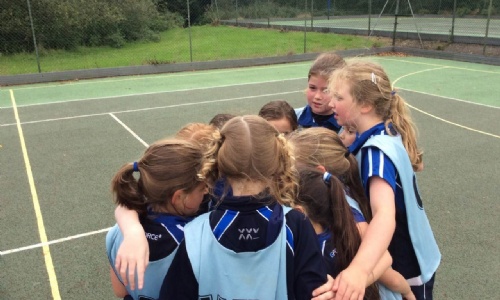 Independent schools have been much in the press recently. Thank you to the many parents who have taken a keen interest in developments here and expressed your right, as parents, to choose the education for your children by writing to Anne Milton or your local MP. The debate will be ongoing, I'm sure. Tomorrow, we are looking forward to welcoming many families to the Duke of Kent School for our Open Morning as they begin to make that important choice. It will be a busy morning with over 50 registered to join us. Thank you in advance to all the students and staff who will be showcasing what makes us so special. Have a lovely weekend.
Mrs Knox
Benjamin Zephaniah at GLive!
It was with great excitement that we headed off on a Friday evening to watch Benjamin Zephania at GLive. After a visit to Pizza Express, we made our short trip to the venue. It quickly transpired that all became enthralled by the maverick man on stage. It was a completely different show to what we expected. He spoke a lot about his life and how difficult it was growing up in the gang culture of Birmingham in the '70s and '80s; explaining how his life could easily have taken a different path to the one that he now found himself on. This he interspersed with his poetry at poignant moments of his rhetoric. The most emotive of which was a poem that he wrote about his Mother when he was 8. The evening culminated in a Q and A session, where he was indeed asked about his time on 'Peaky Blinders.'
Mrs Punter
ISA Dance Competition
The annual ISA Dance Competition was the source of great excitement on Wednesday for our Prep School Ballet Club members. We had been rehearsing hard since the beginning of term for our entry, "The Day the Crayons Quit". The competition took place at Reddam House School in Berkshire, where the glorious autumnal sunshine allowed us to enjoy our picnic lunch under the trees. Colourful shoes and crayon hats donned, it was time for our performance! The children all danced their hearts out and were spurred on by the audience's vociferous and heart-warming reaction! Although the group was not placed this year, the children received some lovely feedback from other schools and the cherry on the top was Myles winning the dance-off! His worm, sprinkler and moonwalk were all fabulous, but I was proudest of was the way he brought himself forward, showed the judges what he could do, then backed off to allow other dancers their moment. I would like to say a big, "thank you" to the catering team for the delicious packed lunches, Mrs Kerr for her help with the hats, Bea and Amelie for helping with hair and make-up, Mrs Green for her support on the day and Mr Rye for driving! Here's to next year!
Miss Francis
Visit to Sandhurst
Last Friday 14 year 11's attended the STEM Careers fair at RMA Sandhurst. After a few of our students returned from their "Q&A" with HRH Princess Anne, they took part in a workshop with CISCO who explained the future of digital assistants (think Alexa) in the form of a mobile "BOT" that accompanies you everywhere rather than simply fixed in place at home. The students were tasked with coming up with some ideas about an application for such a BOT and think about what tasks it could perform, what it could be called, how to interact with the BOT and who its target audience for such a BOT could be. In small groups the students brainstormed some great ideas and made group presentations on their products. We had a TaskBOT for helping a student stay on top of homework, a DosBOT for blocking a user's access to specified devices and Apps and NomBOT for reducing food waste, managing the contents of your fridge and linking with online supermarkets to order what you need.
After the workshop our students explored the careers fair and took part in many of the activities on offer from employers such as Microsoft, Lockheed Martin, 3M, Merrill Lynch, Dell, Balfour Beatty, BAE Systems, to name but a few. The event promised to inspire students into the world of work using Science, Technology, Engineering and Mathematics. The feedback I received from our students was very positive and they definitely got to experience a wide range of employers and get their hands on some very interesting products.
Mrs LaCroix
Year 6 Assembly
6W spoke about 'Peace' to their Prep and Pre-prep audience this week. With their assembly falling on the same day as what would have been Gandhi's 150th Birthday, the children spoke about the example 'Mahatma' set for standing up for one's beliefs, giving a voice to the vulnerable, but above all making one's protests peacefully. Other influential public figures, such as Martin Luther King Jr and Greta Thunberg, were acknowledged for advocating peaceful solutions to complex problems. The audience were also reminded of the importance of seeking peace in our busy, sometimes overly 'noisy', everyday lives. Well done, 6W - an important message delivered with appropriate calm and assuredness.
Mr Wright
Young Leaders Awards
Year 8
Over the course of the last academic year the now year 8's undertook the Archbishop of Yorks' Young Leaders Award. During this course they looked at what motivates people to 'Be the Change they want to see', in the famous words of Mahatma Gandhi.
They looked at famous people from the past like Martin Luther King and people of the present like Bear Grylls and J.K. Rowling. Taking inspiration from these and others they set about planning and implementing their own personal, school and community projects. These ranged from litter picking, to cake sales to sponsored walks.
Through the award and the tasks they successfully completed their awareness of their own leadership skills grew and they can now take this knowledge forward to develop further and to 'Be the Change they want to see' in the world.
Huge congratulations to all year 8 for their commitment and dedication on completing the Young Leaders Award!
Rev'd Kia
REMINDER
On Wednesday 9th October we will be celebrating Harvest in the Prep school and we would love to be able to offer donations to our local foodbank in Cranleigh.
If you feel able to contribute please follow the link below for a list of what our families living near us desperately need at the moment.
https://www.cranleighfoodbank.org/donations
Please bring in on the morning of the assembly, Wednesday 9th October.
Thank you so much!
Rev'd Kia
Pause for Thought
How well you bounce
We are halfway through our first half-term back! If you are flagging a little can Tigger and I encourage you. And to borrow a phrase from Dory with a Tigger slant -Just Keep Bouncing!
With every blessing
Reverend Kia
A few match reports from this week
Netball: U15 v. Frensham Heights
On Tuesday afternoon the U15 Netball team travelled to Frensham Heights, a match that is one of our toughest and always a trilling game to umpire. The girls' had a big team talk prior to the game talking about using their 3 seconds wisely, court formation and give 110% throughout. The first quarter saw Frensham take an early lead but closely followed by the girls which lead to them fighting back in the second quarter and taking the lead 7 - 5. Millie L and Poppy S worked well together working the ball in and getting those well needed goals.
In the second half the pace and style of play changed and both teams were making strong interceptions and working the ball nicely down the channels. Milly B, Izzy P, Kiki B and Bella R-B gave their attackers no room to move and managed to force the ball into our attacking half.
Duke of Kent School managed to hold on to their lead all through the second, third and final quarters. Well done girls, you worked really hard as a team and I was proud of you all at the end of the match. I'm looking forward to the next match with them already!
Miss Vernon
Girls' Hockey: U12 v. Box Hill
U12 v. Box Hill
On Wednesday afternoon the U12 girls played two hockey matches against Box Hill at home, it was a cold afternoon but the girls did well to keep their spirits high and didn't let their energy drop. They played two tough matches against Box Hill in a triangular format. They showed great determination and fought for the ball each time to win it over. One excellent goal was scored by Frankie M in the final minutes and Ella S scored a great goal with a first touch hit into the goal with assistance from Frankie M. Well done girls, excellent games.
Miss Spence
Girls' Hockey: U13 v. Box Hill
U13 v. Box Hill
On Wednesday afternoon, all the girls in Year 8 were involved in a triangular match v. Box Hill on the Wilson' Pitch. The sun was shinning for the first time this week as the games got underway! The first match was a close one, with both teams having multiple opportunities to score, Tilly C worked hard in midfield to pass the ball out wide towards Amber C and Hannah A to help create chances on goal. Box Hill got the breakthrough goal in the end giving them a 1-0 win. Next up, Duke of Kent School had another team for Box Hill to play. The team started well with Ruby K and Maddie I making strong tackles to regain possession for Duke of Kent School. Millie W-D scored the first goal for the team and then the goals kept on coming, with the score finishing 3-0 to Duke of Kent School. A particular mention should go to the girl of the game, Jasmine K, as she heroically stepped up to play in goal and managed a clean sheet for her second game! Well done to all the girls involved for great determination and effort throughout the afternoon.
Miss Vickers
Netball: U8/9 v. Amesbury
Girls v. Amesbury
On Thursday afternoon, Duke of Kent School's U9/8 team welcomed Amesbury School to play a netball match. The girls have worked very hard since last week's match and the progress the team had made was clear to see from the start! Both teams showed some great control with the ball and strong passes to their teammates. Amesbury converted the chances they had on goal to go ahead after the first quarter. Throughout the final three quarters, Duke of Kent School did brilliantly to get multiple opportunities in and around the circle to try and score for the team. Unfortunately, they couldn't quite convert the chances into goals so just lost out to Amesbury in a very close and exciting game. Well done to all the girls involved, keep working hard and the goals will come!
Miss Vickers
Football: U12/13 v. Cottesmore
Boys' Football v. Cottesmore (1)
Boys' Football v. Cottesmore (2)
On Wednesday the U12/13 D team took part in a titanic 8 goal match against Cottesmore. Every player showed boundless enthusiasm and energy that kept them within sight of victory right up until the final play of the match which saw the ball go centimetres away from scoring the winning goal.
Mr Gritton
Football: U15 v. Frensham Heights
The U15s travelled to Frensham Heights on Tuesday looking to build on their performances so far this season. The U15s showed some patches of excellence with some lovely passing but unfortunately were closed down before they could get their shots away. The defence held strong and Ashley A made some excellent saves but unfortunately couldn't stop Frensham Heights from scoring. There were lots of positives from the game which is pleasing to see and it was great to see ex Duke of Kent School teacher Mr Burwood.
Mr Green
Football: U13 B v. Cottesmore
The U13Bs travelled to Cottesmore for the 3rd game of the season. Duke of Kent School started the stronger and got possession of the ball quickly and passed it around well. A lovely tackle and drive from Ahmed on the halfway line found Felix R who played a brilliantly weighted pass to Casper C who finished confidently. Cottesmore managed to equalise in the 1st half after a brilliant save from Jack C but no other Duke of Kent School player was able to clear the ball before a Cottesmore striker poked the ball in. Duke of Kent School continued to pile on the pressure resulting in a lovely cross from Harry D and Luca H pouncing on the loose ball to find Casper C in the box again to score his 2nd. Unfortunately Duke of Kent School were not able to capitalise on their pressure and Cottesmore managed to equalise late in the second half for the game to finish 2-2.
Mr Green