Weekly Bulletin 17/01/2020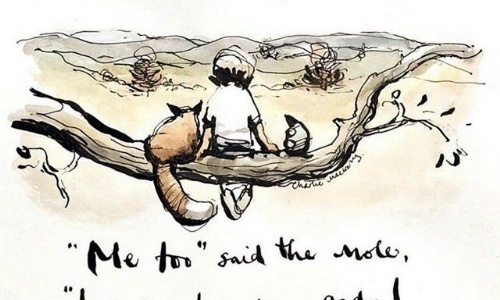 We were delighted to receive the final report from the Independent Schools Inspectorate this week indicating our full compliance across their eight exacting standards. It is a measure of the way the School: teachers, students and parents all work together to ensure we are the very best we can be. We were very pleased and very proud. Our Year 11s can also take pride in the way they handled their GCSE mocks this week. These exams are incredibly beneficial. They help students to start revising early, practise effective revision strategies, improve their knowledge, familiarise themselves with pressure, and act as a guide moving forward. They will enjoy a well-deserved break this weekend. I hope you do too.
Mrs Knox
Baby News
It's a boy! Mr and Mrs Green are delighted to announce the arrival of Jacob Micah Green.
After a busy INSET day on Tuesday, Jacob decided to make the most of every moment of Mrs Green's maternity leave, arriving at 09:03 on Wednesday 8th January, weighing 7lb 14oz. We are enjoying settling into our new life as a family of three and Jacob looks forward to coming in and meeting the school community over the coming weeks. Our sincerest thanks for all the love, warm wishes and welcome gifts that Jacob has already received, we've been overwhelmed by your kindness and support.
Mr and Mrs Green
Pirouettes, Pirates and Pyrotechnics!
Ballet club ventured out on a wet and windy Tuesday to the London Coliseum to be inspired by English National Ballet's performance of Le Corsaire (The Pirate). Full of fun, sparkle and amazing virtuoso dancing this is such a great first ballet to see, especially for our boys who were especially impressed by the super-human leaps and turns performed by the "pirates" on stage! The glorious music from a variety of composers enhance the story thorough bombastic sword fights, elegant dream scenes, passionate pas de deux and stormy seas. As Tansy-Bela said, "It is SUCH a great story!" and Daisy N's hands hurt from clapping so hard! Especially for our littlest dancers, this was a long day so Miss Francis and Mr Rye were especially proud when multiple members of the public inquired as to where these "perfect children" came from and commented on how wonderfully engaged they were. They were indeed a pleasure. Special thanks to Mrs Hopwood and Mr Kaye for transporting us to and from the station.
Miss Francis
Christmas Carol Service Donations
Thank you so much to everyone that kindly donated at our Christmas Carol Service in December. The total amount of money raised was £407.52. CLIC Sargent and Morogoro International School have each received £203.76. These are two charities that Duke of Kent School have been sponsoring this year. A huge thank you again!
Miss Vernon
A Big Thank you
A big thank you to everyone who very kindly donated football boots, rugby boots and trainers for my visit to South Africa and my Township project. In all I was able to donate 25 pairs of boots and shoes, also some sport kit to children in a Township called Slangrivier. Slangrivier translates to Snake River and the unemployment rate is around 80%. The kids, both boys and girls were so happy to receive them. For some it was the first time they had shoes and boots rather than bare feet or flip flops! They and their parents asked me to please thank you for your kindness and generosity. Perhaps one day we will see a football player from there in our Premier League all it takes is a little inspiration and hope!
Ross S, Year 10
Pause for Thought
This first full week back bought with it mock G.C.S.E exams, stressful for all involved! The first week back for us all can bring anxieties and wobbly moments.
Family is a place where we return to when we feel unsettled and unsure; we need the safety and security of a friendly smile, a warm hug and an understanding slice of cake!
For me the drawings of Charlie Mackesy speak into this space of love and acceptance for who we are, not just what we do.
With every blessing
Rev'd Kia
Sports Performers of the Weeks
Amber C, Annabelle R and Emily B: for playing fantastically in their matches on Wednesday afternoon! Between Amber C and Annabelle R they scored 10 goals in their matches and Emily B was a very strong player on the pitch creating lots of opportunities and space helping the team get their Win! Well done girls!
Harry D: Well done to Harry D for his excellent goalkeeper performance in our hockey training session on Wednesday.
A great goalkeeping display pulling off some crucial saves in vital match changing scenarios. Keep up the good work Harry!
Arthur D - K: Arthur is the sports performer of the week for his brilliant performance on the rugby pitch Vs Handcross Park School on Wednesday. A great performance from Arthur as he made brilliant runs into space and scored a brilliant try. Well done Arthur, great work!
The PE Department
A few match reports from this week
Girls' Hockey: U13 A v. St. Edmund's
On Wednesday afternoon, the U13A team played a great hockey match against St Edmund's. Both teams started well, clearly showing their ability to keep possession of the ball and use the space. The match was on half of a full sized astroturf pitch so there was plenty of running involved during the match! Jasmine K, Ruby K and Macy B defended well, managing to maintain their formation and protect the route to goal. Maddie I, Tilly C, Alex K and Frankie M played some strong passes in midfield and worked hard to create goal scoring opportunities for the team. Maddie I and Poppy K had some good chances onto goal but couldn't quite convert the chances into goals. It was a close match throughout but St Edmund's eventually managed to get through goalie Pippa S after she made some epic saves! The girls lost 2-0 but showed some great determination and effort levels, well done girls!
Miss Vickers
Girls' Hockey: U13 B v. St. Edmund's
Despite the storm that had hit on Wednesday morning the game was still going ahead as planned for the afternoon. The girls had a great attitude and were excited for their first match after the Christmas holidays. As we traveled to St Edmund's the blue skis appeared and brought the sun with it which made for a fantastic afternoon with some great games. The U13B team played an excellent game using all the skills we had been practising and taking on the game with some great tactics. All 4 goals were scored by Amber C with some great help from Hannah A, Imogen C. Abbie C did some fantastic passes back to Alana H in defence where they were then able to use the switch by passing it back out wide to the midfields. Hannah M and Natasha B were strong in defence making sure the ball did not get near our goal and again using their strong hockey skills to get the ball back wide. Fleur S did a great job stepping up and playing for the team in goal making some wonderful saves making sure the ball didn't making it into the goal. Well done to all the girls that played.
Miss Spence
Girls' Hockey: U12 A v. St. Edmund's
On Wednesday the U12 hockey team travelled to Hindhead to play St. Edmund's. This was the first match of the Spring Term and the girls were ready to get to business. The line up was Pippa S in Goal, Esmee P, Ava W and Abbie W in Defence, Ella S (c), Frankie M and Emily B in Midfield and Alex K as a Forward.
The girls went in quickly on the attack and made a very early goal with a strike from Alex k which deflected of a St. Edmund's player and Ella S quickly reacted and tapped it in from beside the goal. This gave the girls a boost and they dominated the first half with some great drives and attempts at goal.
In the second half the St Edmund's changed their line up slightly and they were picking off our drives better and they too had some great attempts on goal but the defensive line worked hard and Emily B was constantly causing an issue for them wherever they tried going. Just before the final whistle Alex K scored a final goal to bring the final score up to 2-0 to Duke of Kent School. Well done to everyone who played, you worked well as a team and encouraged one another throughout.
Miss Vernon
Girls' Hockey: U12 B v. St. Edmund's
On Wednesday afternoon, the U12B's hockey match followed on from the U13s games. Therefore, the team were fully prepared after a good warm up. The girls started well and continued in great form throughout the whole game! Annabelle R and Amber C (stepping in to play her second match of the afternoon!) played amazingly up front to score 6 goals in total for the team - what a result!! Ariane L and Violetta P worked tirelessly in midfield to keep possession of the ball and they both made some good runs down the line using the whole width of the pitch. In the second half, St Eds had settled into the game and began to create more chances onto goal. Fleur S stepped up in goal and had to make some good saves whilst Rose S and Josie B were managing to intercept the ball left, right and centre! Duke of Kent School managed to win the game 6-1, well done to all the girls involved!
Miss Vickers
Rugby: U10 and U11 v. Handcross Park
On wednesday afternoon, an enthusiastic group of Year 5 and 6 boys headed over to Handcross Park for a touch rugby game. Even though the boys had been practicing contact, it was a useful opportunity to work on passing skills and completing penetrating runs.
Defensively, the boys put up a strong guard. Henry C swept up at the back and made several last ditch tackles. Going forward, Charlie C and Wilf K managed to break through the opposition defence, with Wilf scoring a well earned try early on.
It was a well fought match and the team learned a lot about themselves and what they need to work on in preparation for their contact games in the coming weeks.
Mr Southee
Rugby: U10 v. Handcross Park
On Wednesday the U10 A team travelled to Handcross Park for their first rugby match of the season. Luckily the rain held off for the afternoon! Each member of the team took to the match with great enthusiasm and discipline. As the game progressed the defensive line was increasingly solid and which meant that Duke of Kent School only conceded one try. An impressive feat when they spent long periods without the ball. The speed and agility of their attack continued to put the opposition defence under more pressure and resulted in big territorial gains which each phase. Eventually, their hard work was rewarded, with a superb poacher's try from Arthur D-K and Monty L's effort that saw him run the full pitch. Overall, each pupil put in an excellent performance and can be proud of how they contributed to the victory.
Mr Gritton