A Message from Mrs Knox
We have come to the end of a long term and I know the whole School community is looking forward to a well earned rest. The prospect of Christmas cheers us and lifts our spirits in these ever-changing times. The School looked extra wonderful yesterday with staff and pupils dressed in a wonderful array of Christmas jumpers. As the term draws to a close, it is with humility and gratitude that I both look back on the term and, with anticipation, look forward to the holidays and next term! I am sure that pupils and parents would like to join me in thanking all of the staff and Governors at Duke of Kent School for their tremendous hard work and commitment to the pupils. I too would like to congratulate the pupils on a fantastic term of learning and hard work. I wish everyone much joy and happiness during this holiday season – may we all be safe and keep healthy. Merry Christmas or Season's Greetings to everyone! Enjoy the turkey, the mince pies, the biscuits and sweets and, best of all, the lights and carols! See you in January 2022.
Mrs Knox
A Farewell to Chris Finill
Today, we say farewell to our Finance Bursar, Chris Finill after 24 years at Duke of Kent School. Chris joined the School in 1997 when Roger Wilson was Head (the first of 4 Heads). The School had 170 pupils at the time. Chris was instrumental, with the Leadership team, in masterminding the School's successful move to offering GCSEs and today, the School has doubled in size. Chris's financial acumen and deep-rooted care for the School has ensured Duke of Kent School has continued to flourish.
As many will know, Chris is an Ever Present having competed in every single London marathon since its inception. His running resilience in terms of endurance, longevity and extraordinary commitment is demonstrated by his completion of the 2018 London Marathon…despite having fallen and broken his arm at around mile 3, he continued to run…in a sling…still completing the 26.2 miles in under 4 hours.
Chris is a person who has fantastic financial acumen coupled with excellent relationship skills with both parents and staff. He always offers a helping hand to people wherever possible, no matter how minor the issue….be it a financial problem…or possibly some running advice which is being sought!
We shall miss him and wish him all the very best in his retirement.
Mrs Knox
School Uniform Shop
Stevensons will be closed from the 20th December 2021 to 3rd January 2022, and we encourage online orders to be placed by 15th December to ensure in stock items are dispatched prior to the branch closure.
Web orders will still be being processed, but customers may experience longer delivery time frames.
Mrs Monk
The School Carol Service
What a gorgeous thing it was to be standing in a church at Christmas, singing congregational Carols and enjoying the beautiful singing of our three school choirs, as they each had their moment to perform the pieces they had been working so hard on all term. Despite the Covid enforced restrictions on those able to attend and the wearing of face masks (never fun when singing!) our pupils, as always, excelled themselves and were professional, polished and full of musical joy.
Ex-member of our music staff Rev'd Tim Clifford Hill led the service for us at St Nicolas' Church in Cranleigh on Wednesday night this week, and it served as another reminder of the power of group singing and how much we all gain when we come together to celebrate with music and spoken word. The readers were splendid, the Year 6 House Captains recited their prayers with clarity and the brass ensemble at the beginning was charming. Huge congratulations to all involved - yet again I was a very proud Head of Music.
Mr Rye
Pre-prep Christmas Show
Thursday afternoon saw the arrival of the eagerly anticipated Pre-prep Christmas Show: Honky Tonky Donkey! For many it was their first Christmas Show with a live audience at Duke of Kent School, for others it was their first Christmas show ever!
Pupils delighted their parents and siblings with joyous singing and enchanting dance moves, as we followed the story of the Honky Tonky Donkey on his journey, alongside Mary and Joseph, to Bethlehem.
As may or may not have been expected, at various points along the route they encountered a duo of fierce soldiers, shepherds warming themselves by a fire, a reluctant but pliable inn keeper and his wife, some endearing farm yard animals, a host of majestic angels and three very wise men! Our Year 2 narrators did a superb job of guiding us through the events and meetings, telling a previously unheard perspective of the renowned Nativity story.
The children should all feel incredibly proud of their performances and the effort and energy they have applied this half term in preparation. Well done, everyone!
Mrs Green
Prep School Christmas Concert
Our first Prep School Christmas Concert in two years was held in the PA Hall last Friday and it was a wonderful evening. Short and sweet, full of joy and laughter and with lots of first time performers it was a treat for all involved.
With duets, soloists, the Junior Chamber Choir and the Ukes of Kent all involved (with a couple of special staff guests!) it was truly delightful to witness live music being created by the pupils once again - and my goodness how much we have missed it! As Mrs Green said afterwards the power of music to lift one's spirits is undeniable. Huge congratulations to all involved and a big thank you also to the instrumental teachers who came along to play.
Mr Rye
Prep and Pre-prep News
As the children headed off on their holidays today, the sound of sleighbells could definitely be heard in the distance. Or maybe it was still the after effects of Tuesday's Christmas Fayre mayhem still ringing in our ears? Either way, they have been spreading enough seasonal joy this week to fill several Santa-sized sacks - I only hope they can sustain the excitement until the 25th! Aside from the wonderful Carol Service and Pre-prep Show (about which you'll be reading more elsewhere in this Bulletin), the highlight for many has been the return of our much-missed Christmas Fayre. Despite it being a pared down version this year, without our Senior punters, it was a roaring success, raising over £300 for our nominated charity, Access Adventures. Year 4 had made some superb Christmas crafts, including wooden snowmen, salt dough tree hangings and decorative pine cones, most of which proved to be a sell-out success! As for the Year 5s and 6s, they really outdid themselves with a wide range of eye-catching and well-made games that proved especially popular with our Pre-prep visitors who certainly left the Fayre wanting more!
Although we had to reduce our number of guests to the Fayre, we have been fortunate to welcome two other visitors to the department this week. Pre-prep and Prep pupils were treated to a special assembly from Rev Tim Clifford-Hill, who reminded them of the Nativity story, told most innovatively through the medium of chocolate bars! Year 6 were also thrilled to have an online meeting with celebrated author, Marcus Sedgwick, whose book they have enjoyed immensely this term. As ever, Marcus was impressed with the children's questions, and they in turn were suitably starstruck. He reminded the pupils to not spend too much time worrying about things you can't influence, and also to look closer to home for idols and role-models, at a time when distant celebrities can be worshipped for decidedly questionable reasons. A good lesson to us all!
Mr Wright
E-Safety Tips
What Parents Need to Know About Age-Inappropriate Content

"Inappropriate" means different things to different people. What's acceptable for one age group, for example, may be unsuitable for a slightly younger audience. Online, young people can stumble upon inappropriate content in various ways – from pop-up ads to TikTok videos. The increasingly young age at which children become active in the digital world heightens the risk of them innocently running into something that they find upsetting or frightening. Trusted adults need to be able to help children be aware of what to do if they're exposed to age-inappropriate content.
Mr Boden
Weekly Wellbeing
I want to sincerely wish everybody in our school community a well-deserved and enjoyable Christmas break. I hope you are able to celebrate and feel you have had the break you need even if it wasn't the way you were planning. Whatever, wherever and which way you choose to spend the break, may it be a truly happy one for you.
Sometimes the desire to have a 'perfect day' can cloud our ability to enjoy the day we have. Allow yourself to be at the moment and flexible enough to cope with unexpected changes of plan.
It is an important time to consider our own wellbeing whilst still trying to bring a little magic to others.
If you are finding it is more of a struggle than you had hoped, please follow this link for some Christmas wellbeing tips https://www.mind.org.uk/information-support/tips-for-everyday-living/christmas-and-mental-health/christmas-coping-tips/
I also look forward to hearing from Year 9 and 10 parents whose children are interested in taking part in the Resilience Training activity next term. I will collate names and confirm places in our first week back.
Mrs Douglas
House Updates
At the end of a busy term, all of the House points have been collected! The students across the school have had the opportunity to earn points for their House by collecting stars and other rewards, and by entering the House events that have been on offer. This is also the first year where the stars collected by Pre-Prep students have been added to the totals!
At this point, Hawk are maintaining a narrow lead over Buzzard who are in second place. It is also very close between Peregrine and Kestrel! You can see all of the leaderboards by following this link: Autumn leaderboards 2021 . The race to be crowned the House of the Year is still wide open number with lots of exciting events still to come!
Mr Gritton
A Message from the School Nurses
We've navigated our way to the end of a busy autumn term.
We have continued to have new reports of Covid cases this week at school (Prep and Senior School). The Government has now announced the move to "Plan B" in order to tackle the spread of the Omicron variant. See: https://www.bbc.co.uk/news/uk-59585307
The Department for Education says that all staff and Senior School pupils should perform lateral flow tests (recording results online) over the holidays in line with national guidance (unless exempt due to recent positive PCR). This means that as well as twice a week tests, they should test if they will be in a high-risk situation that day, and before visiting people who are at higher risk of severe illness if they get Covid.
If any pupils test PCR positive through the holidays, please forward their test result to Chloe Sarjant at csarjant@dokschool.org, and engage with NHS Test & Trace who are responsible for notifying close contacts. Please be aware that School will not be sending any notifications of new school-related Covid cases this holiday. We aim to send you an update of Covid matters relevant to School in January before the new term starts. Most importantly, we will remind you at this stage of our plans for the mass asymptomatic test of Senior school pupils on Tuesday 4th January (see email sent out this week).
We wish you all a very Merry Christmas and a healthy and Happy New Year. Looking forward to seeing everyone back at school rested and refreshed in January 2022.
With warm, sparkly, festive wishes,
The School Nurses
PADoK News
Charity Contributions
Thanks to the incredible amount of raffle tickets sold, the success of the Big Night Out and the amounts we raise through the 100 club draw and Second hand uniform sales, PADoK have agreed to donate £500 to Cranleigh Foodbank and £100 to both Peaslake School and Ewhurst Village School. We couldn't do this without the support of you, the parents of Duke of Kent School, so a big thank you.
Eco Kids
Thank you all so much for filling so many bags with no longer needed items. We handed over 143 bags to Eco Kids on Tuesday, which is a great amount. We hope to arrange another collection in the New Year.
PADoK Book Club
Last Thursday, the PADoK Book Club got together over Zoom to talk about The Christmas Pig by J.K. Rowling. The story is about a boy called Jack who loses his beloved toy pig before Christmas and he goes to the Land of the Lost to get it back. There are a few scares when Jack and his companion, the Christmas Pig, are chased by a giant baddie called the Loser who likes to eat Things, and by the Loser's minions who like to smash them and arrest them. Through his adventures, Jack learns that loss is part of life and what was lost can always live on in our hearts.
Getting together to discuss the book was even more special as some of our children also joined in to share their thoughts on the book. The story of the trains that take the belongings across the Land of the Lost was a hit, as well as the Angel called Hope and a very brave Blue Bunny. Another child talked about how the belief of magic at Christmas makes the story so special and that children should always take care of their toys as you never know what might happen when they become "alive" at Christmas! It was an all round big hit and we highly recommend that you and your children take time to read it this Christmas.
Next Term, we will be hopefully getting together in person again to talk about The Promise by Damon Galgut, which was the winner of the 2021 Booker Prize for Fiction. The Promise, set in South Africa explores the interconnected relationships between members of a white South African family navigating the end of apartheid and its aftermath. We do hope you will join us when we meet once again in the New Year.
PADoK Walk
On Friday we met for our PADoK walk at Pitch Hill. We had parents with children in Years 11,10, 9, 7, 6, 5, 4, 2, 1 and Reception. It was a great example of how PADoK clubs bring people together from across the school community. We will look forward to starting this again in the New Year.
100 Club Winners
Winners are, the parents of...
1st Alexander J (Year 3) - £225
2nd Annabel O (Year 8) - £135
3rd Alexander G (Year 8) - £90
PS prize money will be credited on the spring term bill
Many thanks and HAPPY CHRISTMAS -

Mrs Phillips
Optional Senior School Hoodie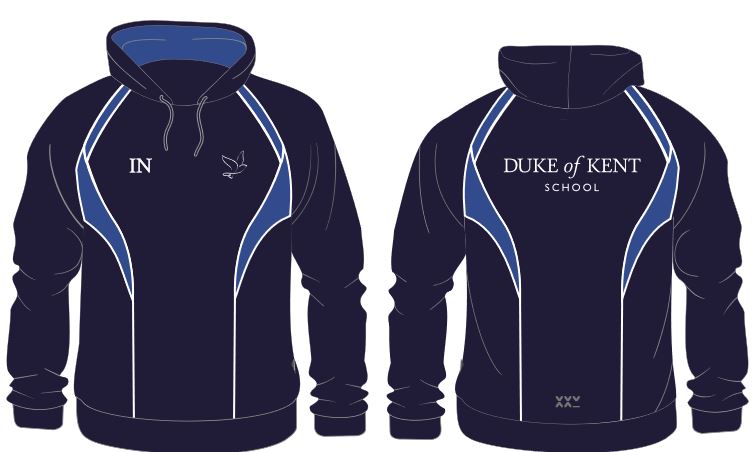 The Senior School hoodies have been redesigned by members of the School Council and the finished product can be seen above. They have done a fantastic job at putting this design together and now finally getting to see the finished product.
This new hoodie is available from Stevenson's on their website: https://www.stevensons.co.uk/. There is also the option to have your child's initials printed onto the front of the hoodie for a slight additional cost, something we would advise to avoid mixing up tops with other pupils. This hoodie is not an essential item of School uniform, so there is no expectation for pupils to have it.
If you wish to see the sample, please pop into the Main Office to see me and have a look at the new hoodie.
Mrs Woolgar
School Social Media
At Duke of Kent School we have three social media platforms; Instagram (dukeofkentschool), Twitter (@DoKSchool) and Facebook (Duke of Kent School).
Our Twitter and Facebook accounts are public however, our Instagram account is private to keep it strictly for the Duke of Kent School community only. To follow the School Instagram account you will need to request to follow the account.
We recommend following all three accounts to receive push notifications with news, updates, educational articles, interactions with other schools, communities and public figures.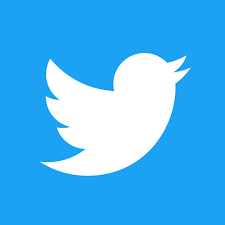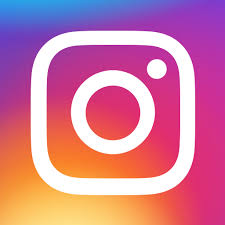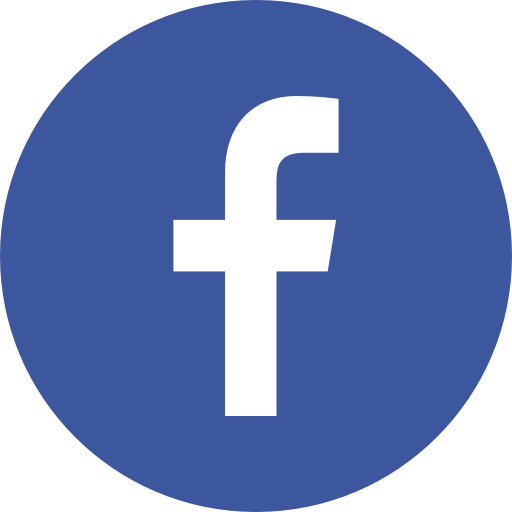 Mrs Woolgar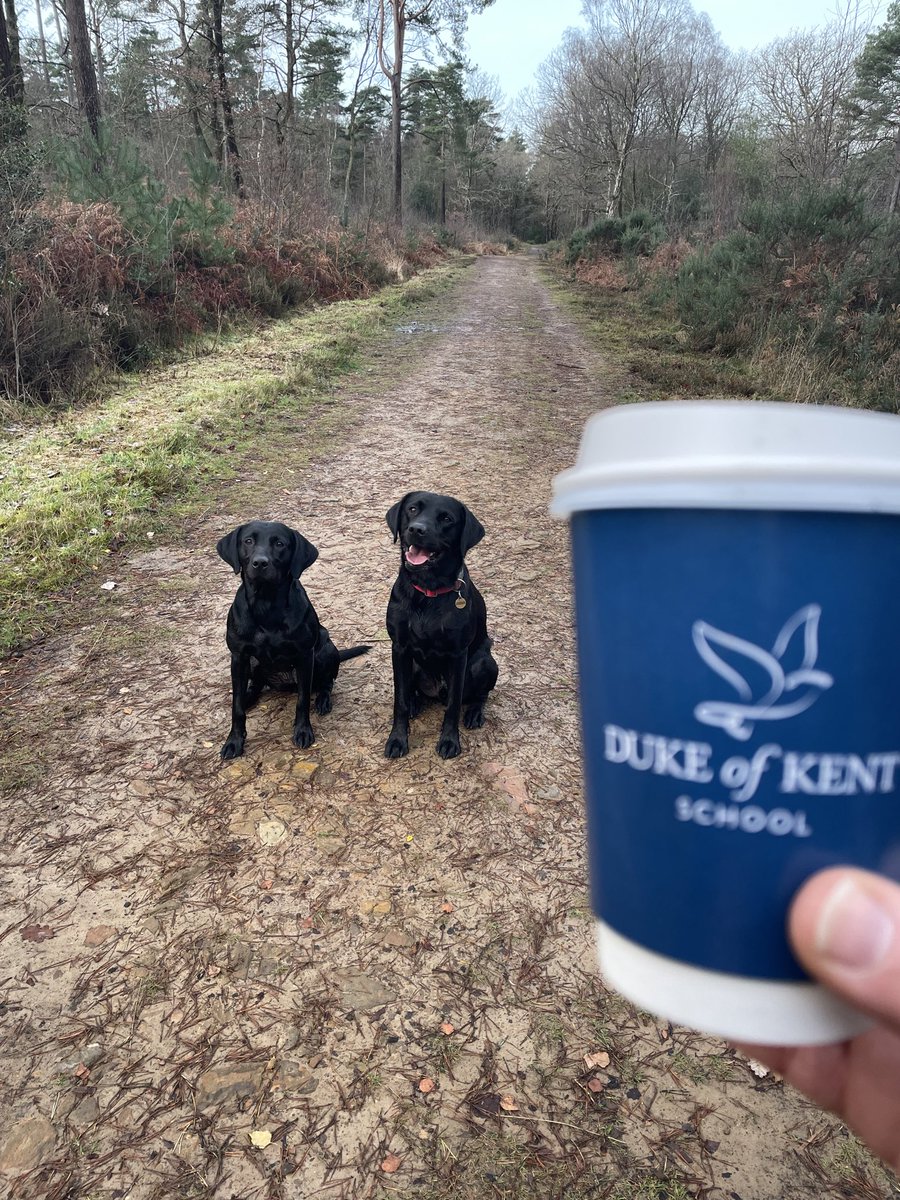 We hope all of our parents enjoyed their festive treats this morning at drop off. Merry Christmas to you all and have a wonderful Wednesday! A special thank you to Mrs Simpson for her picture of her coffee on her dog walk! ☕ #TheDoKWay #FestiveTreat #CoffeeAndAMincePie
https://t.co/87I9g2NKZM
1 day ago
Follow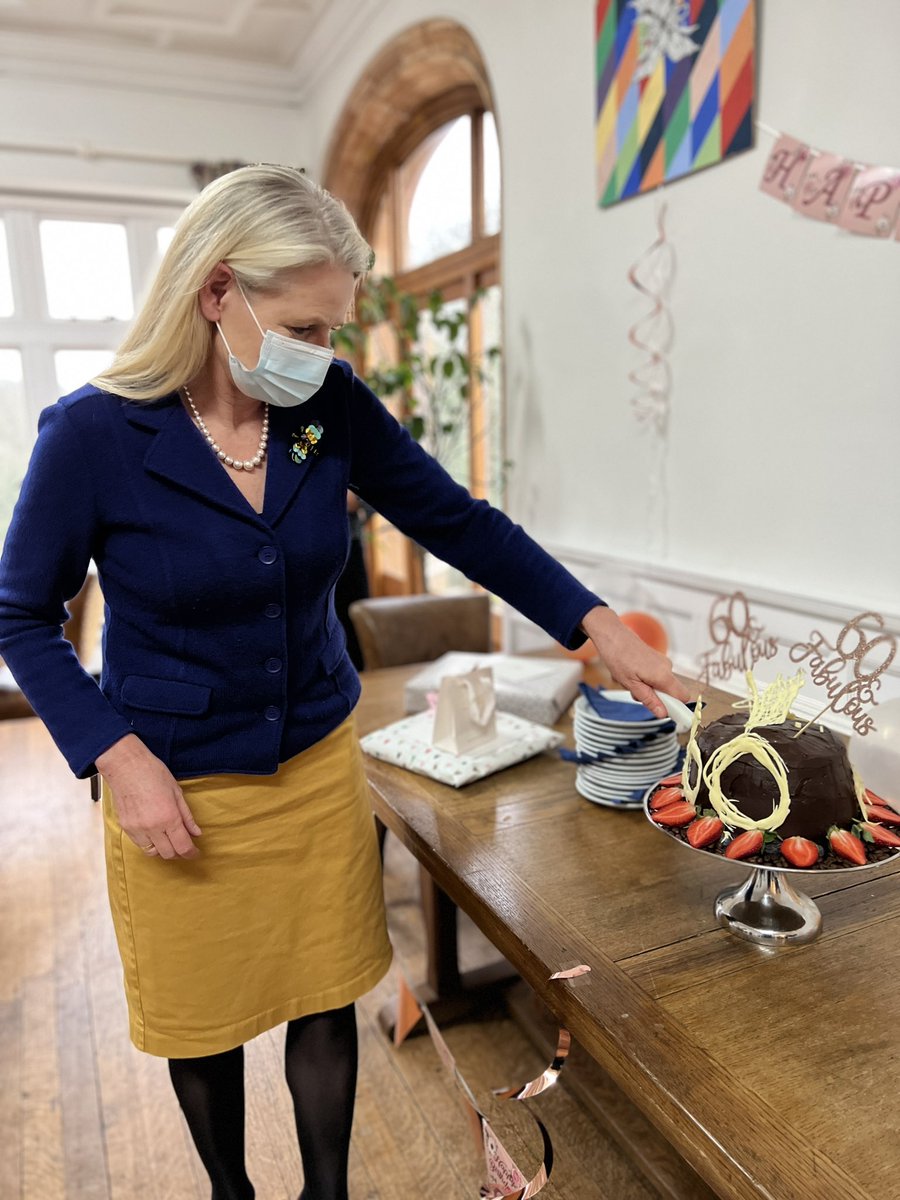 Join us all in wishing our fabulous School Registrar, Jane Hopwood a Happy 60th Birthday! We have surprised her with a homemade cake, balloons and gifts! We hope she has the best birthday! #TheDoKWay #Birthday #60thBirthday #CelebratingJane #HipHipHooray
https://t.co/uyYXt1quSA
2 days ago
Follow