Message from Mrs Knox
Another busy week with some lovely highlights. One of which was the Prep School swimming gala. The sound of cheering could be heard as far away as the main building with a great sense of camaraderie and some wonderful personal bests. Well done to all. The half term has arrived just in time as the number of COVID cases within our community begins the rise. I must congratulate the pupils on their fantastic attitude to our flu and COVID immunisation clinic yesterday. Also to our brilliant team of nurses and NHS staff. It has been a whirlwind of a half term and now time for some much needed rest. During this time, please can I urge you to encourage the children to be vigilant and ensure all seniors do a LFT before they return on Monday 1st November. Have a super break.
Mrs Knox
House Bake Off
The first round of the Duke of Kent School House Bake Off kicked started with an influx of impressive baked goods. The first round of the competition was fierce, with over 35 entries from pupils across the Prep and Senior school. The House Leaders and House Captains had a challenging (and tasty!) task of sampling all of the cakes and bakes brought in. They then had to make difficult decisions of which entries would progress through to the next round, which will take place after half term. All of the students who took part should be proud of what they accomplished, and by taking part, they have earned 3 House points. During break time, the students held a bake sale which raised £120 for our school charity, Access Adventure.
Congratulations to the students through to the semi-final:
Buzzard: Prep - Erin C, Senior- Declan E
Hawk: Prep- Alexander I, Senior - Humphrey G
Kestrel: Prep - Hope N, Senior - Henry R
Peregrine: Prep - Penny A, Senior- Alex F
A big well done to everyone who entered the Remembrance competition. It will be a tall order to find the standout entries from the range of impressive submissions. Those that do will be included in the Remembrance Day assembly after half term. All of the Prep and Senior students who entered earned 3 House points.

At the end of the first half term, it is very tight between all of the 4 Houses. Hawk currently has the lead, with a bit of distance between Buzzard and Kestrel in 2nd and 3rd, respectively. Peregrine are not out of the race yet, and with points from the Senior Swimming Gala and Bake Off to come after half term, their fortunes could soon change. You can follow this weblink (Autumn Term leaderboard) to see the most up to date totals.
Mr Gritton
Prep School Swimming Gala
The Prep School Autumn Swimming Gala took place on Monday afternoon. Everyone, who was available, took part. Every pupil gave their absolute best in their races and performed extremely well. The noise, when the pupils cheered on their houses, was extremely loud and very encouraging. The scoring throughout was extremely close with only two points separating 1st and 2nd going into the final freestyle relay. The final result was:
1st - Kestrel
2nd - Hawk
3rd - Buzzard
4th - Peregrine
All of the pupils should be extremely proud of their efforts. When the trophy was awarded, two pupils were also awarded a medal each for being the best two swimmers throughout the gala, the recipients were Elliott S and Isla W.
Mr Herbert
Biology Week Celebrations
Biology Week 2021 aims to promote and celebrate the important and amazing world of biosciences, and we held some events in our Senior School to mark this special week.
Last Thursday, year 10 were fortunate to have a visit from Meducators as part of Biology week. Five final year medical students from St George's university London made the trip to us armed with stethoscopes, skeletons and a lot of warmth and energy. Three stations were set up in each of the science rooms for the first sessions; the first was learning to use a stethoscope properly, which led to a lot of shocked faces as they realised just how amplified sound is! They learned not just where to best place it to listen to the heart beat but also how to listen to the lungs and breathing, and the major pulses. Station two discussed the skeleton and showed some interesting X rays of some bone breaks, which naturally led to some conversations about personally experiences of such injuries! At station three they went through vital organs and responses, and how to correctly measure blood pressure.
All the medical students were really friendly and fantastic with our students, and put on a really fun morning. Our students finished the day with a booklet full of facts on what they had learned that day, as well as hopefully a wealth of knowledge and information in their memories!
For all year groups, we launched the BioArtAttack competition. Run by the Royal Society of Biology (RSB), students are invited to get creative and produce a piece of Biology themed Art. This could be any model, sculpture or drawing. Year 7 students have already been busy creating cell art and I would like to commend them on their outstanding creativity and knowledge of cells! All students are invited to enter the competition and this is a great creativity project for over the half term holiday. The Science teaching team will select the best entries after half term and these will be submitted to the RSB national competition. For more information follow the link below:
https://www.rsb.org.uk/get-involved/biologyweek/bioartattack-competition
Finally, all senior school pupils took part in an engaging Biology week house quiz which certainly exercised the grey matter and generated enthusiastic debates as house teams tried to agree the correct answers. The results were as follows:
Year 7:
1st = Kestrel, Joint second = Buzzard and Hawk, 4th = Peregrine
Year 8:
1st = Hawk, Joint second = Peregrine and buzzard, 4th = Kestrel
Year 9:
1st = Peregrine, Joint 2nd = Hawk & Buzzard, 4th = Kestrel
Year 10:
1st = kestrel, 2nd = Peregrine, 3rd = Buzzard, 4th = Hawk
Year 11:
1st = Peregrine, 2nd = Hawk, 3rd = Kestrel, 4th = Buzzard
Mrs Tattan-Robb
Battle of Hastings
They rose at first light. "Too early for a Saturday, Mr Wright", some said. Yet, dressed in their finery (navy with light blue trim), ducal crest emblazoned on every heart (and toothpaste on every chin), these brave warriors struck out, armed with water bottles, wallets and wellies, and set off for the promised land.
Some say that the event we witnessed last weekend was to have the greatest impact on the landscape of British History of any battle fought before or since. As the children excitedly observed hundreds of people re-enacting the last successful invasion of our island, nearly 1,000 years ago, it certainly seemed - from their shocked and exhilarated faces - that we were witnessing something special. Yet it wasn't until we returned, battle weary, to our shining silver, four-wheeled steed, that the momentous nature of our expedition became known. As victorious Normans departed, banners flying high, we resembled beaten Saxons, wheels spinning as our defensive shield wall crumbled and we were stuck in the mud, relying on a kindly tractor driver to tow us from the foot of Senlac Hill.
It may not have been the most important memory to have taken from the experience of seeing the battle, but it certainly made for a good tale to tell, and the children weren't only talking about the gift shop on the way home, for a change.
Huge thanks to Mrs Lock, and her daughter Maddie, for accompanying Year 6 on the trip, and well done to the children, who were engaged and impeccably behaved throughout.
Mr Wright
Year 2 trip to Brighton Sea Life Centre
On Wednesday, Year 2 ventured to Brighton's Sea Life Centre. When we arrived, the lovely staff gave us all a secret, Halloween mission - we had to become detectives and find all the spooky, hidden letters around the Centre. Once we'd found them all, we had to work together to unjumble the letters and reveal a secret spell. The children were brilliant at this and their teamwork and perseverance was rewarded with a packet of sweets each from the staff! Despite the children loving their secret mission, they were all so excited to see the marine life up close; they 'ooo'ed and 'ahh'ed as we walked around the tanks and marvelled at creatures like the bopping nettle jellyfish and the inquisitive octopus.
The children (and Miss Able!) were fascinated to learn that male seahorses are the only male species on the planet that birth young. The children were also gobsmacked when they learnt that an ant can carry twenty times its body weight!
After our visit to the Centre, we took advantage of the gloriously sunny day and had our lunch on the pebbly beach. Holding on to what might be the last bit of sunshine for a while, we finished our Trip Day with a delicious Mr Whippy ice cream!
"I loved it when the turtle was blowing us kisses! It was really cute!" Elizabeth S
"I loved my ice cream the best ...even though it flopped off the cone onto the pebbles!" Logan N
To see all the pictures from the trip, please click here
Miss Able
Drama Trip to see First Time
Year 11 had a much anticipated visit to the theatre last week. For the first time in almost 2 years Duke of Kent School GCSE Drama pupils were able to sit in an auditorium of a real theatre to see a live performance.
The production of 'First time' was at the Mill Studio, in Guildford and was written and performed by Nathaniel Hall who starred in the Russell T. Davies television drama 'It's a Sin'. Hall is an award winning HIV+ theatre maker and has written this autobiographical show about growing up 'positive in a negative world'. This one-man performance, about his experience contracting and living with HIV was honest, poignant, hilarious, moving, and educational, everything you want and need from theatre!
Miss Honey
Stretch and Challenge Photography Trip
This Friday an intrepid group of budding cameramen and women braved the bracing yet stunningly beautiful Sussex coastline, just a short drive from our school. They spent the day using photography to explore the nooks and crannies of The Witterings. From the barren simplicity of the tidal flats to the complexity of flora and fauna that trim the beach. Our trail took us past wind bleached, costal structures of piers and groins and contrasted them sharply with the brightly coloured boats and yachts along the marina path. Although the local wildlife is beginning to retreat for the winter they still caught glimpses of their presence in the shells, seaweeds, and crustaceans, washed up along the shore.
This coastal cornucopia allowed students the opportunity to develop their practical understanding of photography in the field. They focused on subject and composition, demonstrating a strong understanding of framing, leading lines and the rule of thirds; continually searching for that photographic 'holy grail', the Fibonacci Spiral. These investigations led to a variety of highly individualised photographic outcomes that explore detail, abstraction, tone, form and line, that together to form a fascinating collaborative response to, weather-wise at least, a typically British day at the beach!
Well done to Wilfred K, Quentin J, Tom S, Matilda R, Tilly C, Macy B, Rose S and Natasha B.
Mr Watson
Christmas Shoebox Appeal
As Christmas rapidly approaches the Charity Committee is turning its attention to our annual 'Christmas Shoebox Appeal'. This year we will be partnering with Cranleigh Rotary Club and St Nicolas Church, which takes a consignment of shoeboxes stuffed with Christmas goodies to Romania every year. Their destination is the old steel-producing town of Hunedoara in the west of the country, which has some of the highest levels of child poverty in the European Union.
We are asking those of you who would like to donate a Christmas Shoebox to fill it with appropriate gifts for a boy or girl in the following age ranges; 4-7, 8-11 or 12-16. Please wrap your box in decorative paper with the lid is closed and label whether your gifts are for a boy or a girl and the intended age range. Transport costs are, as you can imagine, currently at a premium and so Cranleigh Rotary is asking you to tape £2 (a £2 coin or 2x £1) to the front of your box to help cover these costs.
The completed shoeboxes need to be handed into form rooms by 12th November where the Charity Committee can collect them for delivery. Please remember that the Rotary can not accept liquids, food sharp or dangerous objects.
Mr Watson
Stretch and Challenge
This weeks suggested competitions and events are listed below. Remember there are many more that can be view on the Stretch and Challenge Website (https://sites.google.com/dokschool.org/stretchandchallenge/home)
How the Earth Shaped Human History.

When we talk about human history, we often focus on great leaders, revolutions, and technological advances. But our human story has also been profoundly influenced by fundamental features of the planet we live on, as well as our wider cosmic neighborhood. This lecture by Prof. Lewis Dartnell is a free online event on Tuesday 19th October at 1pm. Details are available here (https://ras.ac.uk/events-and-meetings/ras-public-lectures-and-events/origins-how-earth-shaped-human-history)

What's in a shadow? Past, Present and Future of Black Hole Imaging.
The inside of black holes is shielded from observations by an event horizon, a virtual one-way membrane through which matter, light and information can enter but never leave. This loss of information, however, contradicts some basic tenets of quantum physics. Does such an event horizon really exist? What are its effects on the ambient light and surrounding matter? How does a black hole really look? Can one see it? This lecture by Heino Falcke is a free online event on Tuesday 19th October at 1pm. Details are available here (https://ras.ac.uk/events-and-meetings/ras-public-lectures-and-events/whats-shadow-past-present-and-future-black-hole).
Mr Wyllie
Prep and Pre-prep News
And just like that, half term has arrived! It barely seems possible, with the excited anticipation of the new school year only just behind us, but here we are, and I think it's safe to say the children have earned their break!
So, for our final week, in Pre-prep, Reception pupils spent some time on Tuesday afternoon on the sunny south terrace with their parents, enjoying some shared reading. Similarly, Year 2 pupils were excited to share some riddles and a song with their parents this afternoon. In Science this week, Year 1 were detectives, going on an autumnal walk and collecting evidence from the woods to prove that we have entered Autumn. After-school Science club saw pupils make paper circuits and they were really excited when their lightbulbs worked! Electricians in training, they learned that there needed to be no breaks in the circuit in order for the bulb to light up.
House competitions have been underway this week, with many pupils entering our annual Bake-Off and the next round of the draughts competition taking place. Inspired by the Bake-Off, Year 6 pupils have written recipes in English, although with Halloween on the horizon, and their class novel delving into ancient magic, they've been creating some devilishly dark potions. If you need some help ripening your harvest, healing a festering wound or perhaps want to inhabit the spirit of a bear, the Year 6 alchemists have just the tonic/broth/powder!
I wish all our pupils and families a happy and healthy half term break. It is a vital opportunity to rest, recharge (and top up pencil cases!); we look forward to seeing you all soon.
Values Certificates
Effort - Mac Y
Mrs Green
Star of the Week

Nursery: Ottilie H for being such a positive role model to her peers.
Charles L for being so kind and helpful to others in class.
Reception: Harry S for fantastic work in handwriting, especially writing his name perfectly!
Year 1: Jack M for working independently and taking great care with his presentation.
Finn H for working coming into school with a smile and participating with such enthusiasm in class.
Year 2: Tombi W for wonderful acts of kindness - your heart is becoming kinder and kinder every single day!
Mrs Henry
Matches
Netball: U16 v. Farlington
On Tuesday the U16 Netball team faced a second tough but exciting match against Farlington. Both teams started cautiously, but Duke of Kent School won the first quarter 10-4. Farlington had a reshuffle of positions and came out a lot stronger. The girls rose to the challenge and worked extremely hard to keep possession. Zoe L (WD), Kora W (GD) and Molly G (GK) were having to work extremely hard blocking space and making well-timed interceptions. Izzy B, Bea H and Celine C shot beautifully. At half time, the core was 28-22 to Duke of Kent School. In the final quarter both teams fought for every goal and at one point Farlington closed the gap, but we reacted quickly and Amelie W-B (C) and Aoife W (WA) worked tirelessly to work the ball into the shooters and the whole teams hard work paid off with a final score of 36-32 to Duke of Kent School. This was a tremendous effort and every player gave 100%, well done girls.
Miss Vernon
Netball: U15 v. Farlington
On Tuesday afternoon, the U15 girls netball team travelled to Farlington School. They had spent some time at school during the afternoon practising their centre passes and talking tactics before heading to Farlington for a 4:30pm start. After a good warm up, the team were ready to go. Both teams started off fairly slowly, keeping possession of the ball and working it around the court. The match was end to end with the score finishing 4-4 after the first quarter. Macy B worked amazingly in C, always running between goals to set up in the centre circle as quickly as possible. Tilly C, Hannah A and Stuart S made some key interceptions and covered a lot of ground in the centre court. Throughout the second and third quarter, Duke of Kent School maintained their slim lead with Maddie I on incredible shooting form and Amber C working brilliantly to receive the ball and shoot successfully in the circle. Going into the fourth quarter, the score was 18-13 to Duke of Kent School but Farlington were not going down without a fight, after a few turnovers in their favour they were only 3 goals behind Duke of Kent School. However, the U15 team worked extremely hard until the final whistle with Imogen C and Jasmine K making countless interceptions for the team. The U15s came away with the win, 26-20, a fantastically high scoring game with great quality throughout. I was extremely proud of the team! Well done to all the girls involved.
Miss Vickers
Netball: U13 v. St. Edmund's
On a sunny Wednesday afternoon, the U13A Netball team headed out to play St Edmund's. From the start, the opposition set a very quick pace of play, taking us slightly by surprise and scoring two successive goals. However, we quickly rose to the mark and Emma F and Saoirse W settled brilliantly at GK and GD respectively, intercepting countless passes which continued throughout the match. At quarter time the score was an even 2-2, and we kept their lead to just 3-2 by half time due to excellent energy from all the girls, particularly Niamh A in C who did not stop running all game, and Isla B who provided some brilliant support at WA. Bella S and Sydney R had a tough time shooting against some tall and nippy opponents but they did not give up and shot brilliantly, helping us to keep within reach of St Edmund's score. Unfortunately, St Edsmund's shooting was just too good on the day and they won 12-4. However, the score does not reflect the energy everyone kept up all game, as well as the whole team effort and moral. It was a fantastic match to watch and all the girls should be really proud of their performances.
Mrs Vermeulen
Netball: U10 and U11 v. Longacre
Wednesday afternoon saw our Under 10s and 11 girls take on Longacre in two High-5 netball matches. The Duke of Kent School teams worked incredibly hard, demonstrating some excellent throwing and catching skills, accurate passing and great movement around the court.
One team consisting of: Erin C, Isla W, Eve M, Tansy T and Isabella N fought well for a 3-3 draw. Whilst our other team, made up of Poppy F, Penny A, Grace M, Lola C and Holly B managed to take a 6-4 win.
All the girls worked incredibly hard and should feel proud of their individual and combined team performances. Well done!
Mrs Green
Football: U16 v. Kingswood House
The U16 match against Kingswood House on Tuesday afternoon unexpectedly turned into a triangular tournament when St. Edmund's turned up to the wrong venue. This gave our boys a chance to play two skilful teams who both showed good movement and passing accuracy. Duke of Kent School's U16 team played Kingswood House first and had to defend well in the opening few minutes. However, as the match continued, Duke of Kent School started to move the ball well from defence to attack. Two goals came quite close together with Marcus D scoring straight from a corner and a Kingswood House own goal which gave Duke of Kent School a 2-0 victory.
After St. Edmund's beat Kingswood, Duke of Kent School played St Edmund's. This was a close game with chances falling to both teams. St. Edmund's took a 1-0 lead half way through the match and then scored a goal in the last minute to win by 2-0. This was a good afternoon of football and the Duke of Kent School team showed some very good teamwork, improved communication and a fantastic amount of determination. Well done to all who played.
Mr Herbert
Football: U10/11 v. Longacre
On Wednesday, the U10/11 A Team played a 7 aside match against Longacre School. Both teams were looking to play on the front foot playing end to end attacking football, with Duke of Kent School showing fantastic energy and intensity throughout the game. The match ended 3-0 with Ben W in goal making some fantastic saves to keep a clean sheet, Patrick W and Thibaut J playing very strong defensively, to allow the others to play higher up the pitch. Henry O, Arthur H and Elliot S were all working extremely hard for the team in the midfield, with Henry O scoring the first two goals and Arthur H scoring the third. Eddie P and Theo C both played in attack, with both staying high up the pitch to allow the others to play in the space around them. Well played to everyone involved and a great way to finish the first half term.
Mr Orme
E-Safety Tips
Due to the popularity of Netflix's most recent viral show, Squid Game, it is important that our school community is aware of the content of the show. Please read the following website for your information:
Mr Boden
Performing Arts News
As we break for half term it is worth mentioning how busy the Performing Arts Department will be on our return.
Can I please remind the cast of the Senior Musical there is a rehearsal on Sunday 31st October (the day before we return to school). It is imperative that the pupils have performed their lateral flow tests the day before they come into school on that day.
Tickets for the production will be available after half term so watch this space!
Other dates for the diary are:
Sunday 14th November - 10am - 4pm - Senior Production Rehearsal
Sunday 21st November - 10am - 4pm - Senior Production Rehearsal
Friday 26th November - Senior Production - 7.30pm
Saturday 27th November - Senior Production - 2.30pm
Saturday 27th November - Senior Production - 7.30pm
Friday 3rd December - 7pm - Prep School Christmas Concert
Wednesday 8th December - 5.30pm - School Carol Service
Thursday 9th December - 2.30pm - Prep-prep Christmas Show
LAMDA and Instrumental Lessons
After half-term the timetables for these lessons will be published on the Parent Portal. Please use the email address PADept@dokschool.org if you have any queries.
Mr Rye
Weekly Wellbeing
As the half term break approaches, I sincerely hope that everyone is able to reflect on the amazing experiences and achievements they have had in school so far. It is important to remember that these experiences are often shared: a win in a match; a fun school trip or a shared joke with friends at break are personal memories to you. You may do similar things at school but your experience of it and feelings about it are your own and quite possibly different to your peers.
Remember that your results in ATLs and half termly assessments are about you, not about comparing yourself to your friends or the other people in your class but your own personal strengths and targets. Don't try to compete with anybody else because you are uniquely you.
Give yourself credit and praise for the things you've achieved, not criticism for the things you haven't.
Mrs Douglas
A Message from the School Nurses
As it's Appreciation Week at Duke of Kent School, we must send a huge thank you to all pupils involved in the immunisations this Thursday. It's been a huge relief to get the immunisations done in the face of rising cases of Covid 19, and gives us all confidence for reducing the impact of Flu and Covid 19 at school for the rest of this term.
As always, the pupils rose to the occasion, taking their immunisations bravely (some showing great resilience by overcoming needle phobia in order to do so), and our visiting Immunisations Nurses commented on what polite children we have at Duke of Kent School. Thank you also to our staff for bearing with the inevitable disruption to classes, and to all of those involved in helping us run a very busy day with success!
Some children may experience mild side effects from the immunisations. Regular calpol or paracetamol and plenty of fluids should be enough to help improve comfort. Please remember it takes two weeks for the Covid 19 vaccination to take full effect, so continued vigilance throughout half term is advised. We encourage the senior pupils to continue with twice weekly lateral flow tests - please let Mrs Sarjant know if anyone tests positive (csarjant@dokschool.org).
Please do ensure all senior pupils who are not exempt, perform a lateral flow test at home on the evening of Sunday 31st October in order to return safely to school on Monday 1st November. Please record results online as always.
We wish all of our School Community a well-earned, restful, and restorative half term break, and hope everyone who's feeling poorly, gets well soon.
The School Nurses
PADoK New
Duke of Kent School Singers
The Duke of Kent School singers met again last Thursday morning. It was great to see lots of smiling faces, both new members and regulars as, lead by Mr Rye, we sang a mixture of vocal warm ups and well known songs…. We even managed some beautiful harmonies by the end of the session. It was another laughter filled 40 minutes all topped off with tea, coffee and chatter afterwards. All parents welcome, we meet every Thursday at 8.20am in the PA Hall. For more info, please contact lucyjaneburr@yaboo.co.uk
PADoK Walk
It was a lovely day for our last PADoK walk of this half term. We had a good turn out of parents and dogs and enjoyed a brisk walk around Pitch Hill. Next walk will be on Friday 5th November at 08.30, Car Park 3 Hurtwood Contol, Pitch Hill. Everyone welcome.
PADoK Book Club
PADoK Book Club Review
The PADoK Book Club were incredibly happy to be able to meet in person again, enjoying wine and nibbles kindly provided by the school, and talk about Hamnet by Maggie O'Farrell. The story is a fictional retelling of the life of William Shakespeare's family, and it transports you to Stratford in the 16th century. We felt immersed into the world of Shakespeare's family and no spoilers as its clear from the start that the story is centred about the grief over the death of their son, Hamnet. The book covers two timelines, the first tells of the events leading up to Hamnet's death in 1596, the second describes how Hamnet's parents' meet and their journey into parenthood. The most famous character in the novel goes unnamed, and it is his wife, Agnes, who to story revolves around, the love she has for her family and grief of losing her son, which is beautifully described. 5 star rating from us, we highly recommend it!
Focusing on the Christmas theme, our brand new book The Christmas Pig by JK RowlingThis is a book we can read with our children to get into the festive mood.

When Jack loses his beloved toy pig on Christmas Eve, the festive season seems to be ruined. But with the help of his trusty – if really, really annoying – new piggy present, Jack embarks on a thrilling adventure to find his favourite friend and bring them back home.
Our next meeting will be on Thursday 25th November at 8pm to get our thoughts on the Christmas Pig and maybe enjoy a festive drink and nibble at the same time.
Mrs Phillips
New Optional Senior School Hoodie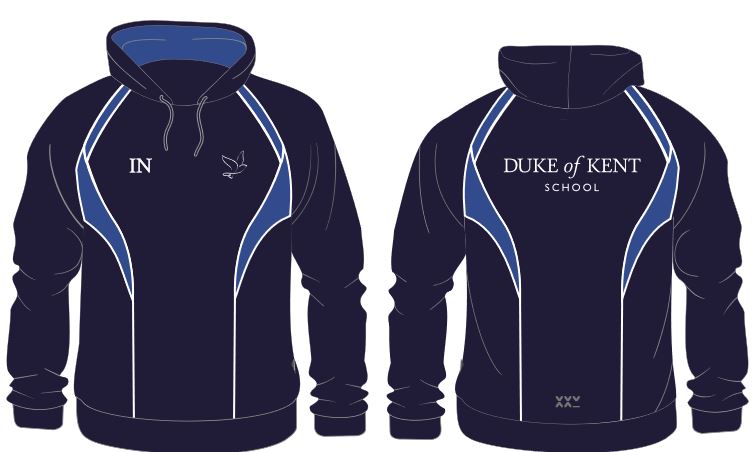 The Senior School hoodies have been redesigned by members of the School Council and the finished product can be seen above. They have done a fantastic job at putting this design together and now finally getting to see the finished product.
This new hoodie is available from Stevenson's on their website: https://www.stevensons.co.uk/. There is also the option to have your child's initials printed onto the front of the hoodie for a slight additional cost, something we would advise to avoid mixing up tops with other pupils. This hoodie is not an essential item of School uniform, so there is no expectation for pupils to have it.
If you wish to see the sample, please pop into the Main Office to see me and have a look at the new hoodie.
Miss Vernon
School Social Media
At Duke of Kent School we have three social media platforms; Instagram (dukeofkentschool), Twitter (@DoKSchool) and Facebook (Duke of Kent School).
Our Twitter and Facebook accounts are public however, our Instagram account is private to keep it strictly for the Duke of Kent School community only. To follow the School Instagram account you will need to request to follow the account.
We recommend following all three accounts to receive push notifications with news, updates, educational articles, interactions with other schools, communities and public figures.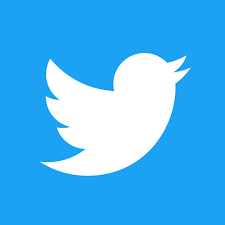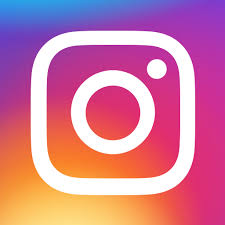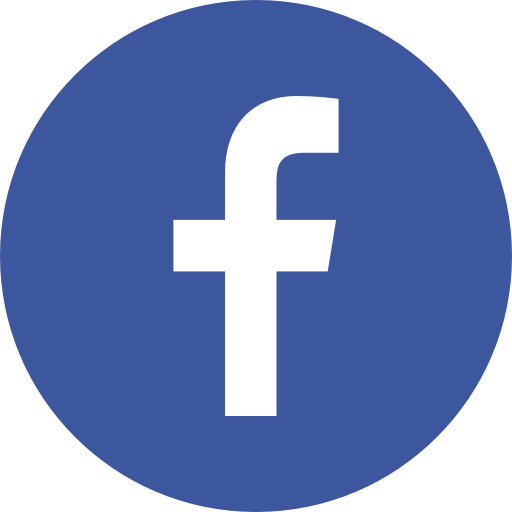 Miss Vernon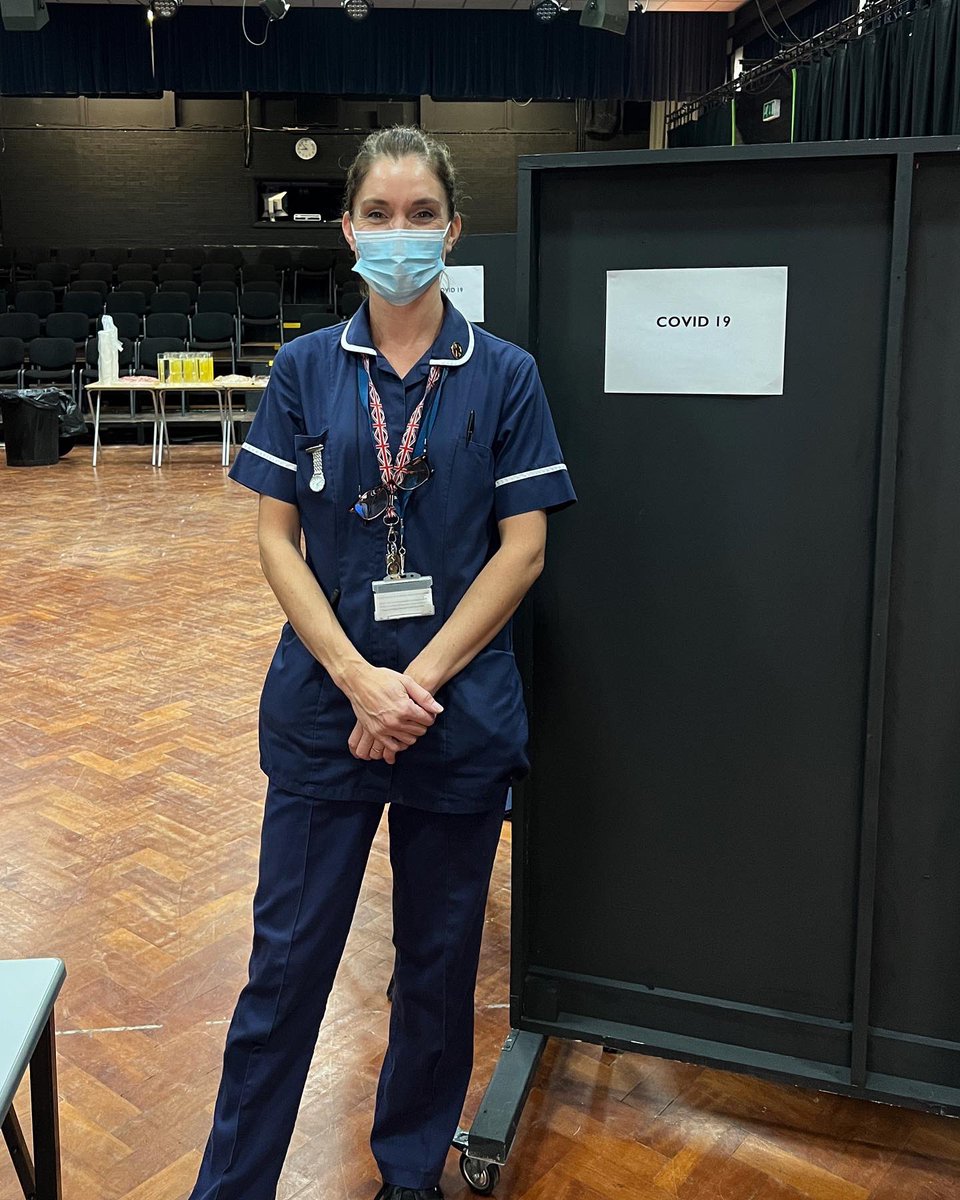 We are all set up and ready for a busy day of Nasal Flu, HPV and COVID immunisations. Thank you to all parents for completing their consent forms and to our School Nurses, Mrs Sarjant and Mrs Garside, for coordinating the day #TheDoKWay #Immunisations #ThankYou
@NHSEnglandLDN
https://t.co/P1M8ljEBV3
4 days ago
Follow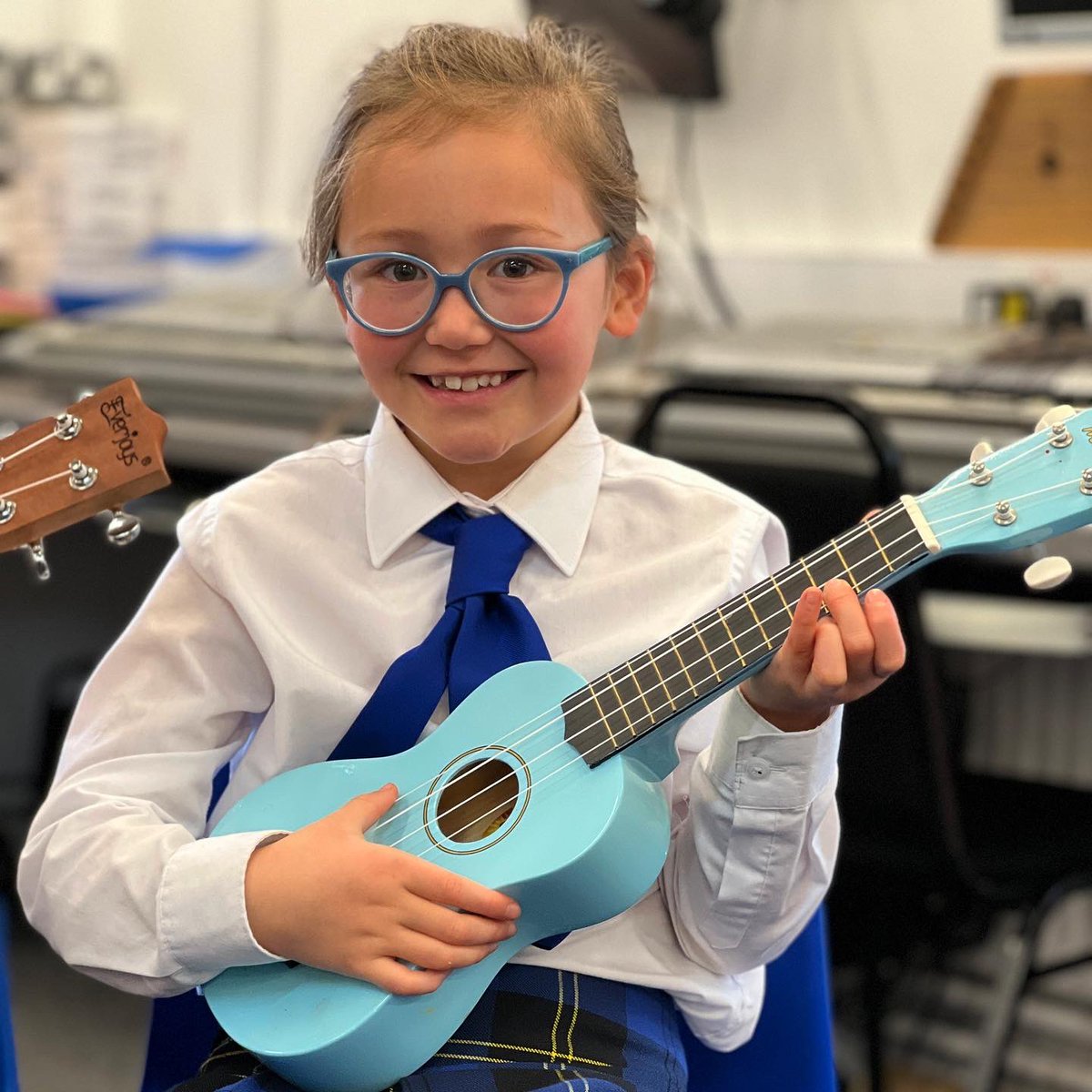 Ukulele Club was fantastic today. The Prep School and Staff have clearly been practising and are sounding great! Don't forget to practise over Half Term. #TheDoKWay #Music #UkuleleClub #Wednesday #PrepSchool
@ISAartsUK
https://t.co/4pPV0AxSzd
4 days ago
Follow