A Message from Mrs Knox
It has been a whirlwind of a week! You can read a few snippets below about our Virtual Reality History day, the DT trip to Jigsaw and a Netball masterclass. As well as that Meducators came to talk to Science students about a career in medicine, Year 4 visited Hannah Peschar gardens and to top it off we had an incredible and inspiring talk by ex-pupil Fiona Cranswick on her career in the RAF, participation in the Invictus Games, finishing off with wonderful message of resilience and hope. Tomorrow, we are hosting our first Open Morning since February 2020 and are looking forward to welcoming many families to look around the school. Thank you to the pupils who are joining us as tour guides and to the staff as we showcase our wonderful school. Finally, good luck to all bakers this weekend as our House Bake Off commences on Monday!!
Mrs Knox
SCHOOL PHOTOGRAPH
We are looking forward to getting the photographers back on Tuesday for our first full school photograph since 2018. The pupils should be looking neat and tidy. I will let you know about ordering details when they are sent to me.
Mrs Monk
Netball Masterclass with Surrey Storm Netball Player, Ashleigh Jay
On Friday afternoon, we welcomed AJ, a professional netball player, to Duke of Kent School. AJ ran a variety of netball masterclasses for all girls in Years 5 to 11 whilst the rest of the school community had the chance to meet her during their lunch time. AJ shared her knowledge and experience with the pupils, including information about her training schedule and matches with Surrey Storm Super league side. AJ also represented England in the Indoor Netball World Championships where she played a slightly altered version of netball commonly referred to as 'nets'.
Throughout the afternoon, pupils had the opportunity to enjoy a netball session and to ask any questions about her netball career so far. The sessions focused on changing direction and driving towards the ball to receive. All the girls worked extremely hard in their lessons and enjoyed showing AJ what they could do during match play! Thank you so much AJ for a wonderfully inspiring and fun afternoon!
Please click here to see all the pictures from the day.
Miss Vickers
DT Trip to Jigsaw
On Monday, our Year 11 Design Technology pupils visited @jigsawtrust. The aim of the trip was to consider how neurodiversity affects individuals and how they respond to a range of stimuli and environments. Whilst at the school we met with Leetice Taylor to discuss the challenges faced by individuals who have severe neurodiversity and autism, looking at what the School does and how they provide for individuals. This is linked to their GCSE final coursework where pupils will be discussing issues related to neurodiversity and designing products that they feel would be helpful in supporting individual needs.
Mr Usher
Year 6 Camp
Year 6 had lovely time camping last weekend and were very lucky with the weather! The sun shone from 3pm on the Friday evening until the moment Mr Ellarby put his key in his car to leave - if you believe in divine intervention then this was it. The pupils showed great perseverance and determination when it came to putting their tents up, perhaps knowing they had to sleep in whatever they managed to construct. Once this was complete they had the evening to play manhunt with the school to themselves, go walking under the starlit sky and enjoyed a lovely camp fire that brought everyone together in a cosy way to end the evening - not to mention the marshmallows and smores that came with it. Perhaps surprisingly, Year 6 slept soundly in their tents until morning despite a slight chill in the air and everyone enjoyed a hearty breakfast before packing up their tents and heading for home with wonderful memories to take with them.
Mr Ellarby
WWI Visit
On Thursday WW1 expert Sgt Richie Parsons from 'Time Travel Education' transformed the Meetings Room into a virtual trench. Using his own extensive experience of serving in the Royal Army Medical Corps, an impressive array of artifacts including a Lee Enfield rifle, and of course the Virtual Reality (VR) film clips, he informed all children (from Y5 through to Y9) about living and fighting in the trenches. Vivid explanations of trench life included references to 'chatting' lice (burning them off uniforms), using urine soaked rags to protect against gas attacks, and the huge popularity of tea, which was brewed to try and disguise the taste of petrol as the water was from old fuel containers. The VR imagery took the students into trenches, and they also experienced 'going over the top' into an attack, or how soldiers dealt with rats and personal hygiene. . There was much head turning as they realised the scenery was also up above, down below and right behind them! An informative (and safe) time was enjoyed by all.
Mr Lodge
London Marathon Finishers!
Last Sunday several members of staff lined up for the London Marathon. This was the 41st running of the race and this year it returned to the actual streets of London rather than being held almost entirely virtually as was the case last year.
Mrs Hopwood was raising money for Access Adventures, the School's nominated charity this year. One can sense both her triumph and closure from the expression she shows at the finishing line! Mr Finill, who has run all the 41 Londons since 1981, was joined this year by his daughter, Jo, running her third. At this advanced stage of his running career his run was much more about determination than speed! To achieve the Finance Department's 100% record of participation for 2021, Mrs Wichman completed her first marathon by braving the mud soaked trail of the Downslink from Cranleigh into West Sussex and back again.
Prep and Pre-prep News
Here are some of our highlights from Prep and Pre-prep from the rest of our working week: Nursery pupils have been busy creating a wonderful woodland display whilst Reception have been exploring the story of the Elves and the Shoemaker, including designing their own shoes! Year 1 have been looking at the weather in Science and made their own wind toys that would help discern in which direction the wind is blowing. Year 2 have been comparing real worms and jelly worms in their Science lesson, using a Venn diagram to display their findings.
In Topic, Year 3 have enjoyed learning about the 12 labours that Heracles was tasked with in order to become a Greek God. In PSHE, Year 5 have been focusing on careers and stereotypes. They had a lively discussion about whether certain careers are perceived to be for particular genders and shared some interesting views on how stereotyping can be tackled.
Year 6 have been studying the Old Testament story of Abraham and Isaac in RS, reflecting on the concept of sacrifice. Pupils have been using Google Earth to explore the Middle East region to understand where Bible stories took place and why it remains a site of continued religious conflict.
Pokemon fever has hit the Prep School this week and pupils have spent much of their break times trading cards. After the half term break, we will be providing the children with some support and guidance on how to ensure harmonious and enjoyable trades, as well as how to exhibit respect and responsibility in relation to their cards. Until this time, please note that Pokemon cards will not be permitted in school.
Mrs Green
Star of the Week
Nursery: Edie B for settling into Nursery with great enthusiasm and for being helpful and kind to her new friends.
Reception: Archie H for a super positive approach to his learning, you always try your best!
Year 1: George D for great improvement in presentation of his work.
Johnnie G for having a can-do attitude when approaching independent work.
Year 2: Douglas S for fantastic work using verbs this week. You're a superstar!
Mrs Henry
Matches
Netball: U16 v. Box Hill School
What a thriller! This was the first match of the season for the U16's, and they did not disappoint. This match was fast-paced and exciting from start to finish. Duke of Kent School opened the match well and played consistently and finished with a two goal lead by the end of the first quarter.
In the second quarter, Box Hill ramped up their defence, and they worked hard to put the pressure of Izzy B (GA) and to out run Kora W and Zoe L at GD and WD. All the girls dug deep and managed to hold on to a one goal lead, but fresh legs were coming onto the court from Box Hill and so new tactics and a new game plan were discussed.
In the third quarter the girls made sure to slow down their pace and ensure passes were going to free players, and we weren't leaving players and space on the court unattended. Izzy B and Audrey W worked well together in the circle and built on the lead for the final quarter.
In the final quarter, the team went in with a two goal lead so knew they needed to play their best to hold on for the win. Aoife W (WA) fought for every centre pass and won every run she went for and between herself, Amelie W-B (C) and Kora W, they fed perfect balls to one another and finally into our Shooters to break away and finish the game with an exciting 29-26 win. This was a superb match played by all, and I was delighted with how the girls played. An extra special thank you to Audrey W in Year 10 for filling in and playing so well with a group of girls she has not played with before, well done Audrey!
Miss Vernon
Girls' ISA National Football Festival
On Tuesday, Duke of Kent School's U13 and U15 girls football teams travelled to LVS Ascot to play in the ISA National Football Festival. The girls were excited to get started and warmed up ready for their first match. The U13s were up first. They had a very tricky game against the eventual winners of the whole tournament but gave their full effort and Daisy R made some epic saves in goal. The girls took on board the tactical advice for the rest of the group stage matches and began to play some great football. They played a fantastic next match with Niamh A on fire scoring 6 goals for the team, Jess I and Sydney R worked well passing the ball up the line and crossing it into Niamh to help create some great chances. In their final group game, Duke of Kent School's U13 team dominated possession but didn't manage to score, it was end to end play with some brilliant opportunities set up by Bella S and Isla B. Throughout all the group stage matches, Sairose W and Maggie B worked tirelessly in defence putting in multiple tackles and regaining possession. The U13s went through to the plate competition semi finals but just lost, 2-1, in a very close game. Meanwhile, the U15s were working hard on their pitch with slightly bigger goals. They came up against some extremely strong opposition in all 4 of their group matches. Maddie I and Amber C worked brilliantly in defence, alongside Jas K in goal, during one of the matches Maddie bravely took a ball to the face in the box! Tilly C, Macy B and Eva L showed some good dribbling skills and put in multiple strong tackles for the team. Alongisde them, Alex K and Emily B worked their socks off and helped to regain possession on multiple occasions. Well done to all the girls involved for a great day of football!
Miss Vickers
Netball: Years 3 & 4 v. Ripley Court
Last Thursday, all the girls in Years 3 & 4 took part in a netball match against Ripley Court. The girls were extremely excited, especially the Year 3s, as this was their first 7 a side netball match of the term. The pupils had been working hard in their lessons to understand the rules and skills involved in netball to prepare them for their big match! Both teams were a mixture of Year 3 & 4 girls, split for the afternoon into two teams; yellow and green. The green team were up first, they started brilliantly with Ruby W scoring for the team within minutes. Both teams showed great effort throughout the match with Duke of Kent School coming out on top after scoring a fantastic 5 goals! Next up were the yellow team, they were attempting to equal the success of the green team. Eliza R and Jasmine W worked hard in the centre court to provide opportunities for the shooters. Amazingly, the yellow team also scored 5 goals and took the win! Well done to all the girls involved for their fantastic determination and enthusiasm!
Miss Vickers
Duke of Kent School Bake Off
Here is a summary of the important information for round 1 and the bake sale on Monday. Good luck to everyone who is going to take part!
Pupils can enter as a pair with somebody else in your House. They can work with someone else in Prep or Senior. Seniors can enter with a Prep sibling if they really want to.

All entries need to be dropped off in the Meetings Room when you arrive at school. There will be a space for each House.

The cakes should be in a plastic container that is CLEARLY named with their Year group and HOUSE. We would appreciate it if the cake can be cut ready for the bake sale.

The bake sale will take place during the morning breaks for Pre-Prep, Prep, and Senior. All the slices and pieces of cake will be £1. Pupils can bring in £1 to spend.

After the bake sale, all the containers and leftover cake will be moved to the Domestic Science Lab. PLEASE can the pupils collect their things at the end of the day.

We will announce which students are through to the semi-finals by Friday 15th at the latest. The semi-finals will more than likely take place week beginning Monday 15th November but we will confirm when we all return from half term.
Mr Gritton
E-Safety Tips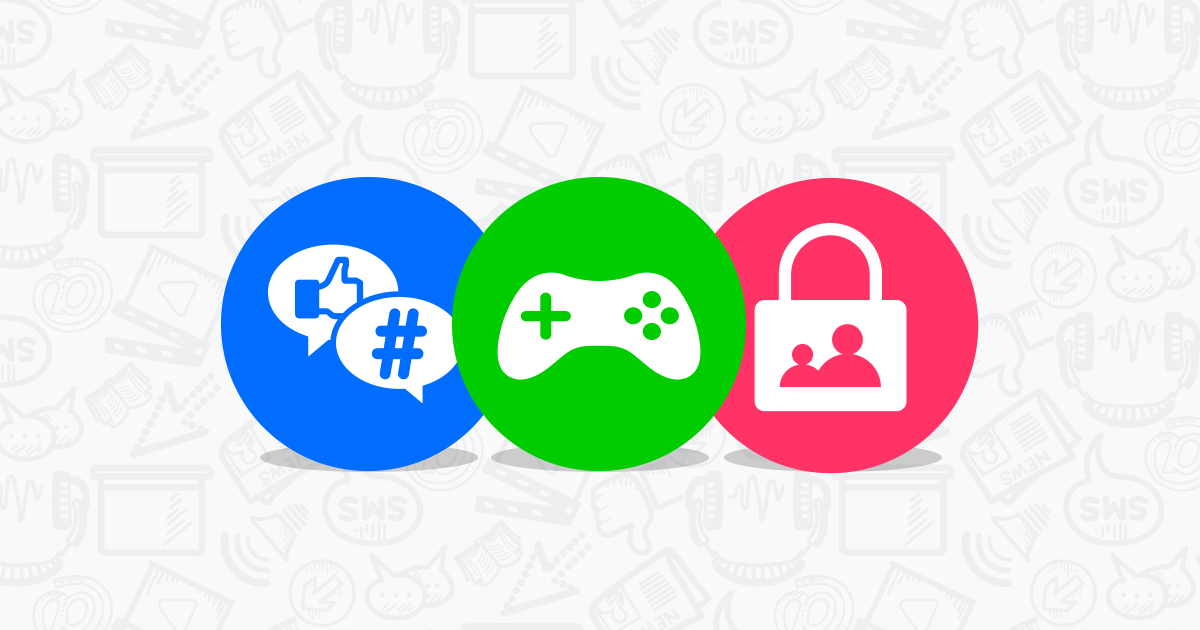 What Parents & Carers need to know about Rocket League:
Use Parental Controls
Psyonix has added some safety measures into the game. The text and voice chat can be disabled, for example, limiting contact from strangers. However, it's not currently possible to block contact from other players about trades. It's a good idea, then, to talk with your child about the possibility of scams and bad trades either before they download the game or early in their Rocket League 'career'.
Monitor Gaming Time
It's impractical to sit and watch your child every time they play Rocket League. Keeping an eye on their gaming hours is crucial, however: it's easy to lose track of time while playing (even for adults), so "one more game" can soon turn into ten more games. Helping your child to balance their gaming time with their homework, chores and other activities is a life lesson in time management.
Encourage Regular Breaks
Sitting in the same position all day while gaming isn't healthy, but it is an easy habit to fall into. A short break every hour or half hour is important. It allows players to rest their eyes, brains, hands and arms. Learning the value of an occasional break from any activity is good practice for the future. Encouraging your child to rehydrate regularly can also help to lower any rising competitive tempers!
Mr Boden
Weekly Wellbeing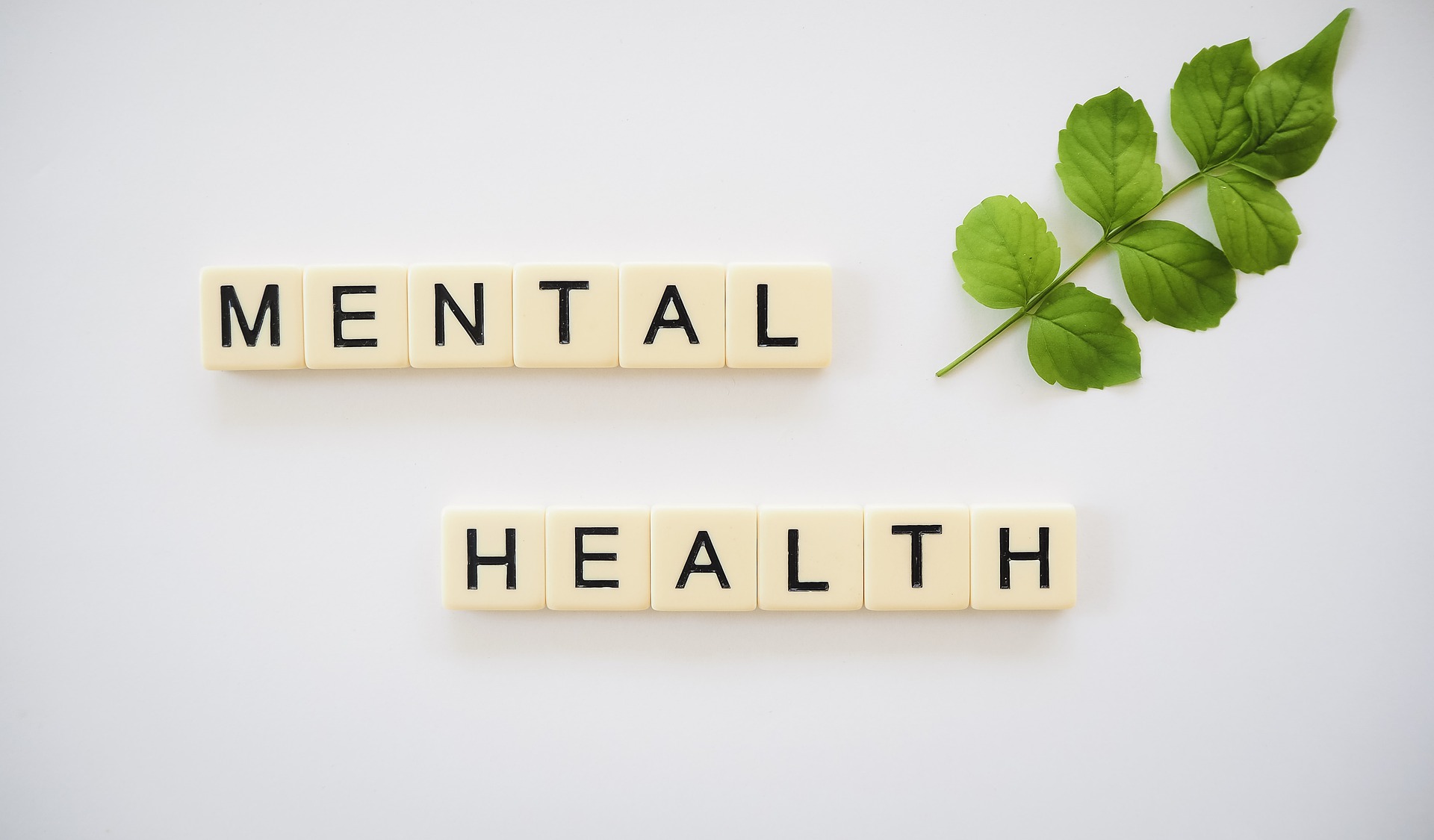 This Sunday October the 10th, marks World Mental Health Day as established by the World Federation for Mental Health and supported by the Mental Health Foundation and Young Minds, amongst other mental health organisations. The aim is to bring awareness to the importance of mental health and reduce the stigma surrounding those who are suffering or need support.
This year, the theme is 'Mental Health in an Unequal World', focusing on the issue of poor access to mental health support across the world and the imbalance of this.
2020 highlighted inequalities due to race and ethnicity, sexual orientation and gender identity, and the lack of respect for human rights in many countries, including for people living with mental health conditions. Such inequalities have an impact on people's mental health.
This theme, chosen for 2021, will highlight that access to mental health services remains unequal, with between 75% to 95% of people with mental disorders in low- and middle-income countries unable to access mental health services at all, and access in high income countries is not much better. Lack of investment in mental health disproportionate to the overall health budget contributes to the mental health treatment gap.' World Federation for Mental Health.
Access to mental health care for children and young people in this country is also stretched but there are a number of specialised support groups and charities who provide advice, information and resources for specific and general issues of mental health.
YoungMinds 0808 802 5544 (Parents Helpline)85258 (Crisis Messenger for young people – text the letters YM) https://www.youngminds.org.uk/.
https://www.mentalhealth.org.uk/a-to-z/c/children-and-young-people
Mrs Douglas
A Message from the School Nurses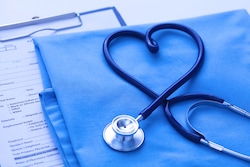 As you are no doubt aware, we continue to hear of local cases of Covid 19. We have at the time of writing had one confirmed positive case, and we still have some PCR test results outstanding, which may prove to be positive.
As well as helping mitigate the risk by consenting to the vaccine for your child, we continue to urge all of our School Community to follow government guidelines. Whether it's by getting a PCR test when poorly, or by washing hands more thoroughly and frequently, or by performing asymptomatic lateral flow tests at home, all these measures will help protect us through the winter months ahead.
Thursday 14th October will be a very busy day at school getting all the Flu and Covid immunisations done. Please can I ask parents to make sure your children know exactly which of the two immunisations (if any) they should be expecting to have at school that day, as this will help greatly in the smooth running of the day. Those 12 to 15-year-olds who have consent for the Covid 19 immunisation need to be wearing a short sleeved shirt/blouse, for ease of access to upper arms please (they are allowed to wear their games kit if they do not have access to a short sleeved shirt).
If you are aware that your child is particularly anxious/needle phobic but is due to have the Covid 19 injection, then do please email me directly at csarjant@dokschool.org. We will endeavour to get our more nervous pupils seen earlier on in the day to prevent anxiety building up over a long period of time.
Finally, well done to Year 4 who have been learning all about bacteria and viruses with me for the last two weeks, as part of their PSHE programme, and have demonstrated some good understanding of why hand washing is so important, and how to do it properly (we tested them using my special glowing gel and UV light). Apologies in advance to Year 4 parents who may hear the children singing Gangnam Style at the hand basin this weekend! (If you're intrigued, take a look at this video!) https://youtu.be/hw6WfyzSPXU
The School Nurses
PADoK News
The Big Night Out
The Big Night Out lived up to its name! It was lovely to be back holding an event at school and really wonderful to see so many new faces and parents from right across the school community. You dressed up, caught up with friends and danced the night away to the fabulous Accidentals, who were, as always, brilliant.
Our guest of honour was Sarah Trotman, PADoK Chair until July 2020, and she was presented with a full size cut out of Peter Andre (she is a fan), which we understand has taken pride of place in her home! Mrs Knox said a few words about the incredible amount Sarah did for the school during her time as PADoK Chair. Thank you to the PADoK team and all those who helped decorate the PA Hall, man the bar and help with the big clear up, all your efforts were much appreciated. Most importantly, thank you to all who came and made it such a fun evening.
Mrs Phillips
New Optional Senior School Hoodie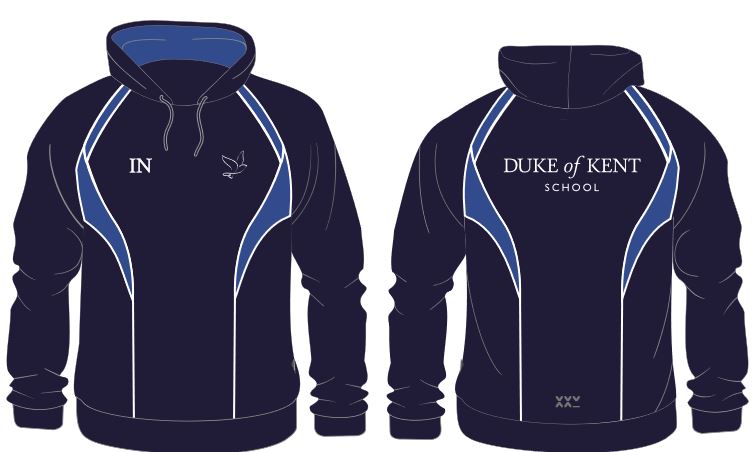 The Senior School hoodies have been redesigned by members of the School Council and the finished product can be seen above. They have done a fantastic job at putting this design together and now finally getting to see the finished product.
This new hoodie is available from Stevenson's on their website: https://www.stevensons.co.uk/. There is also the option to have your child's initials printed onto the front of the hoodie for a slight additional cost, something we would advise to avoid mixing up tops with other pupils. This hoodie is not an essential item of School uniform, so there is no expectation for pupils to have it.
If you wish to see the sample, please pop into the Main Office to see me and have a look at the new hoodie.
Miss Vernon
School Social Media
At Duke of Kent School we have three social media platforms; Instagram (dukeofkentschool), Twitter (@DoKSchool) and Facebook (Duke of Kent School).
Our Twitter and Facebook accounts are public however, our Instagram account is private to keep it strictly for the Duke of Kent School community only. To follow the School Instagram account you will need to request to follow the account.
We recommend following all three accounts to receive push notifications with news, updates, educational articles, interactions with other schools, communities and public figures.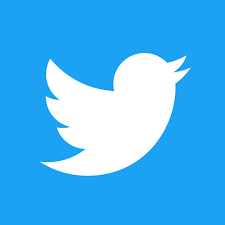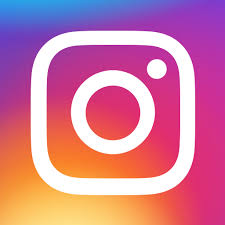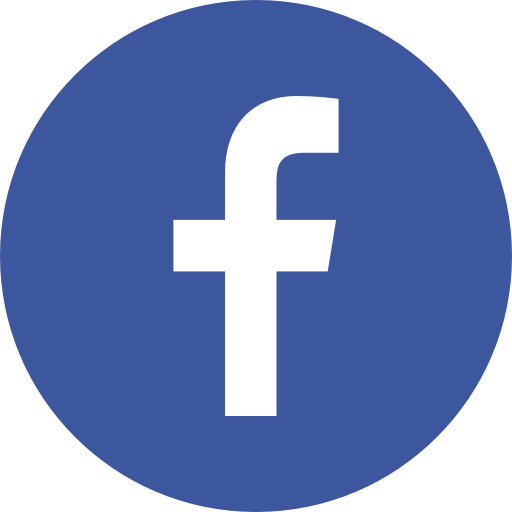 Miss Vernon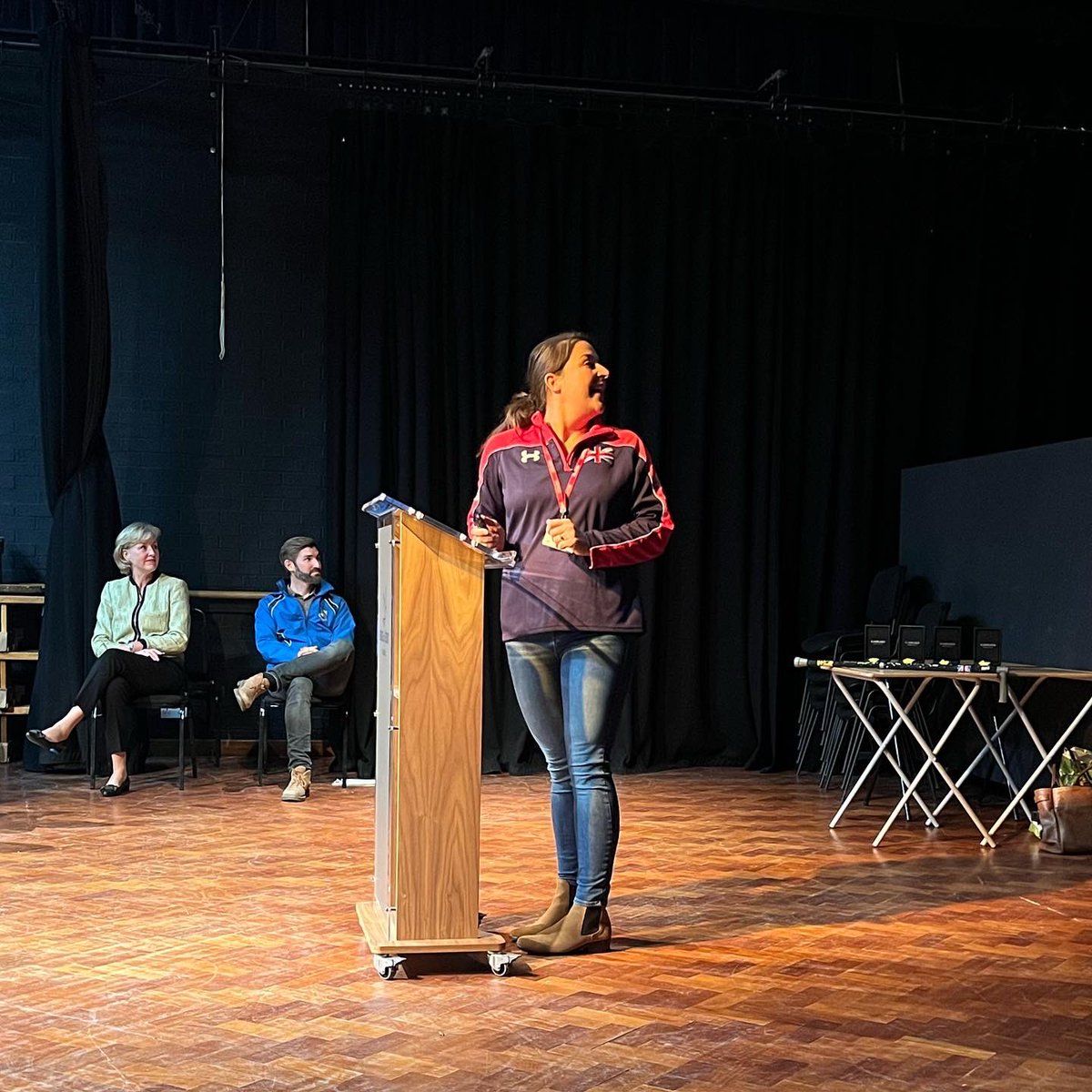 What an inspiration! It's not often we have a guest speaker who not only was a pupil at
@DoKSchool
but had such an impact with their story. Fiona Cranswick gave an amazing assembly about making the most of any situation, both pupils and staff were left awestruck and inspired.
https://t.co/0nwpK42eWH
2 hours ago
Follow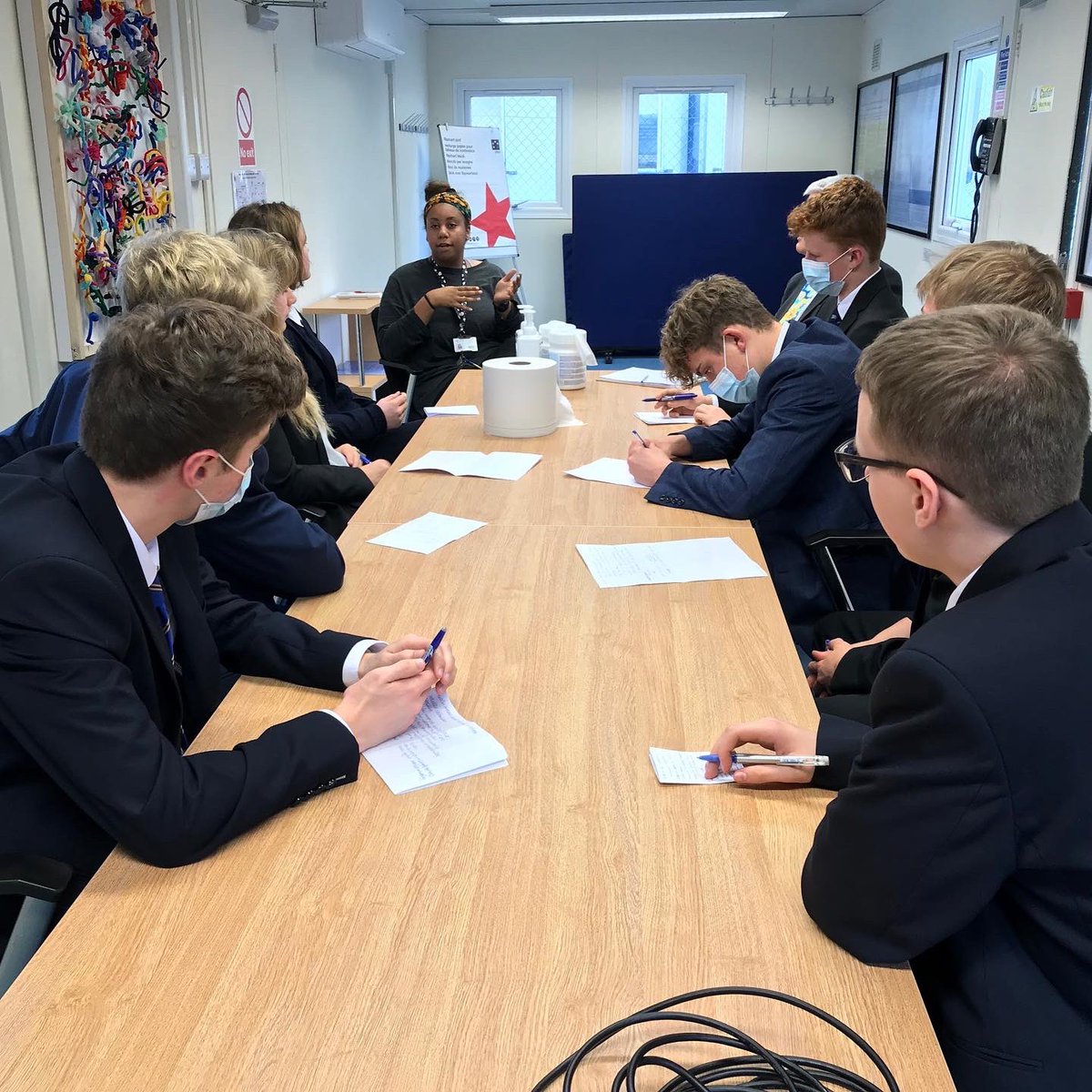 On Monday our Year 11 Design Technology students visited
@jigsawtrust
as part of their GCSE coursework, pupils will be discussing issues related to neurodiversity and designing products that they feel would be helpful in supporting individual needs. #TheDoKWay
@ISAartsUK
#DT
https://t.co/QPrWiPn45B
3 days ago
Follow