Match Reports
Rounders: U15 A v. St. Edmund's
On Tuesday afternoon, the U15 A team travelled to St. Edmund's for their last rounders match of the term. The girls were in great spirits and ready for the challenge. St. Edmund's mixed team started well, they had some big hitters and initially gave the Duke of Kent School team a tough challenge. The U15s batted well too with Izzy B and Kora W striking the ball wonderfully. After the first innings, the scores were very close, and it was all to play for! The team fielded with great quality in the second innings, adapting their tactics slightly and improving the accuracy of their throws from deep field. St. Edmund's batted with precision and power and achieved a very good score of 16 and a half rounders. However, the U15A team were determined to beat their score, they made good tactical decisions and all members of the team made a positive contribution to the score throughout the afternoon. The match finished 22 and a half to Duke of Kent School and 16 and a half to St. Edmund's. A brilliant way to finish an unbeaten run of rounders, well done to all the girls involved!
Miss Vickers
Rounders: U13 B v. St. Edmund's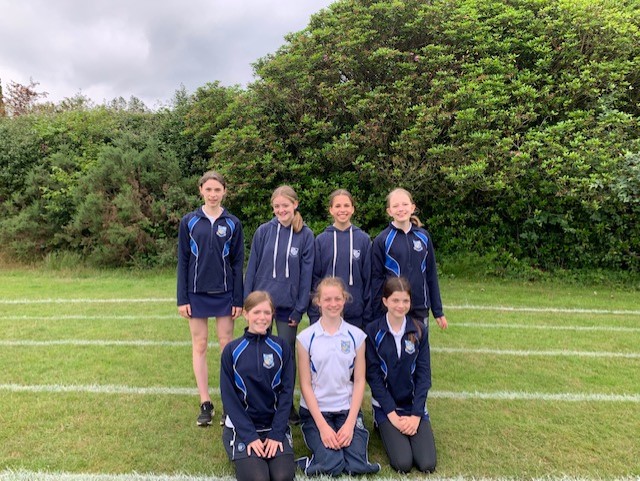 On Wednesday, the U13 B team travelled to St. Edmund's to play rounders for their final fixture this year. They started with batting which they were initially nervous about, however Fleur S instantly quashed those worries with a brilliant hit and a rounder first ball. The girls continued batting with passion, having the confidence to make the runs to second post to pick up half rounders, which Josie B and Esme P did really well. Another excellent rounder from Fleur S and we had 5 runs after the first innings. In fielding, they showed brilliant teamwork, talking to each other as to where the opposition were, and backing each other up at the posts. Annabelle R bowled brilliantly and consistently throughout, and Pippa S worked well to pick the ball up efficiently at backstop and send it bowler or a post. Josie B and Esme P had a busy time out deep as St Ed's had some strong hitters, however they were quick and helped keep their runs down. They finished their first innings on 4 and a half rounders to leave it all to play for.
In our second innings, Esme P picked up a couple rounders, as did Annabel R, showing excellent awareness to reach fourth post. A couple of valuable half rounders from Ariane L and Fleur S and we had picked up a further 4.5 rounders. Our second stint at fielding and the girls were outstanding; Annabelle R made some fantastic catches to get a couple of the players out, and Rose S, Fleur S and Ariane L all worked brilliantly on the posts to help in eventually getting all their batters out. This helped us to win 9 and a half to 6 and a half rounders. It was a fantastic game to watch and umpire, and I admired the girls' resilience, teamwork and tenacity, so well done!
Mrs Vermeulen
Rounders: U12 A v. St. Edmund's
On Wednesday afternoon the U12 A team faced St. Edmund's. The girls lost the toss and went into the match batting. It was a steady start but the girls soon picked up pace and were able to accumulating rounders. There was some fantastic hits in the first innings from Sydney R, Jess I, Maggie B and Daisy R. The girls all supported each other and there was great communication as a team about when to stay and when to risk it towards the end of the innings. Next up was fielding and the girls exceeded my expectations, they were backing each other up quickly, ensuring accurate bowling (Jess I) and quick reactions and decisions from Saoirse W in backstop. The half-time score was 10 rounders to Duke of Kent School and 7 and a half to St. Edmund's.
In a tactical move, the girls were prepped to start risking their runs on ball 22 to try and maximise on their scoring from this and score they did! Bella S, Sydney R and Maggie B all managed to score rounders after St. Edmund's misfielded the ball under the pressure, a huge delight to them all! There was also some tremendous play from Anna S on 1st Post, a position she hadn't played before and Isla B on 4th Post who was on the ball and ensuring great communication throughout the game. St. Edmund's came out to try and close the gap but after some tremendous teamwork and fielding the girls worked hard and managed to get the whole team out by ball 26. It was a fantastic match girls, you should all be so proud of yourselves, well done.
Miss Vernon
Rounders: U12 B v. St Edmund's
On Wednesday afternoon, the U12 girls welcomed St. Edmund's to Duke of Kent School for a rounders match. The U12s batted first, the whole team were batting well and making good decisions which created plenty of opportunities for rounders and half rounders, Annabel O, Florence P, and Phoebe A all played fantastically and scored lots of rounders throughout the game. The girls finished the first innings on a strong 7 and half rounders. As we went into fielding the girls were quick on the posts with some excellent fielding from Lucy M and Anna L. Belles H, Matilda R, and Daisy N all made fantastic decisions, working well together to get many players out. Thank you to Emma F who helped coach the team from the sideline! At the end of a great match, Duke of Kent School won with 17 and half rounders. Well done to everyone who played in such a great match!
Miss Spence
Boys' Cricket: U13 A v. Handcross Park
The U13 boys excelled, yet again, in their last match of the season versus a traditionally strong opponent in Handcross Park. Exceptional bowling early on from Luca H, who ended up with 5 for 18, did the damage, but he was ably assisted by Jasper B, Rufus B, Charlie G, Casper C and Felix R whose combined efforts ensured that the opposition were limited to a gettable 91 all out. As it transpired, the target was reached for two wickets, without alarm. Rufus scored a captain's mature 41 and Harry F scored an excellent 20. Result: Duke of Kent School win by 8 wickets.
This has been and excellent season from the U13s who have had huge success despite losing one of the best players and captain, Toby early on in the season. Crushing wins over traditional rivals Cottesmore, Copthorne, Handcross Park, Box Hill and Kingswood reflected the quality in the team, and, above all else, they have been a happy band, celebrating each other's success and supporting each other when the chips were down. Well done to Rufus for his telling leadership and all-round ability, and to Luca for his contributions with bat and ball. Well done also to Jack B, whose keeping has been a revelation, to George P who has improved game on game this season, and Harry, for tremendous batting. Also, to Jasper, Charlie, Casper and Sam for their bowling and to Isaac P, Will R, Ahmed M, Tom B and Kai G for their contributions.
Mr Macdonald
Boys' Cricket: U13 B v. Handcross Park
On Wednesday, the U13 B XI played a pairs match vs Handcross Park. Duke of Kent School batted first and scored 73 with a great batting partnership between Harry A and Daniel M scoring 28 runs in their 4 overs. Then it was Duke of Kent School's turn to bowl and the innings started well with some good bowling from Will R and Ozzie H, and later on came some great wicket tacking bowling from both Harry A and Tom B. Handrcross Park ended their innings on 104 getting a well dissevered win in an evenly contested game. Well done to all the players involved.
Mr Orme
Boys' Cricket: U8/9 Lions and Tigers v. Handcross Park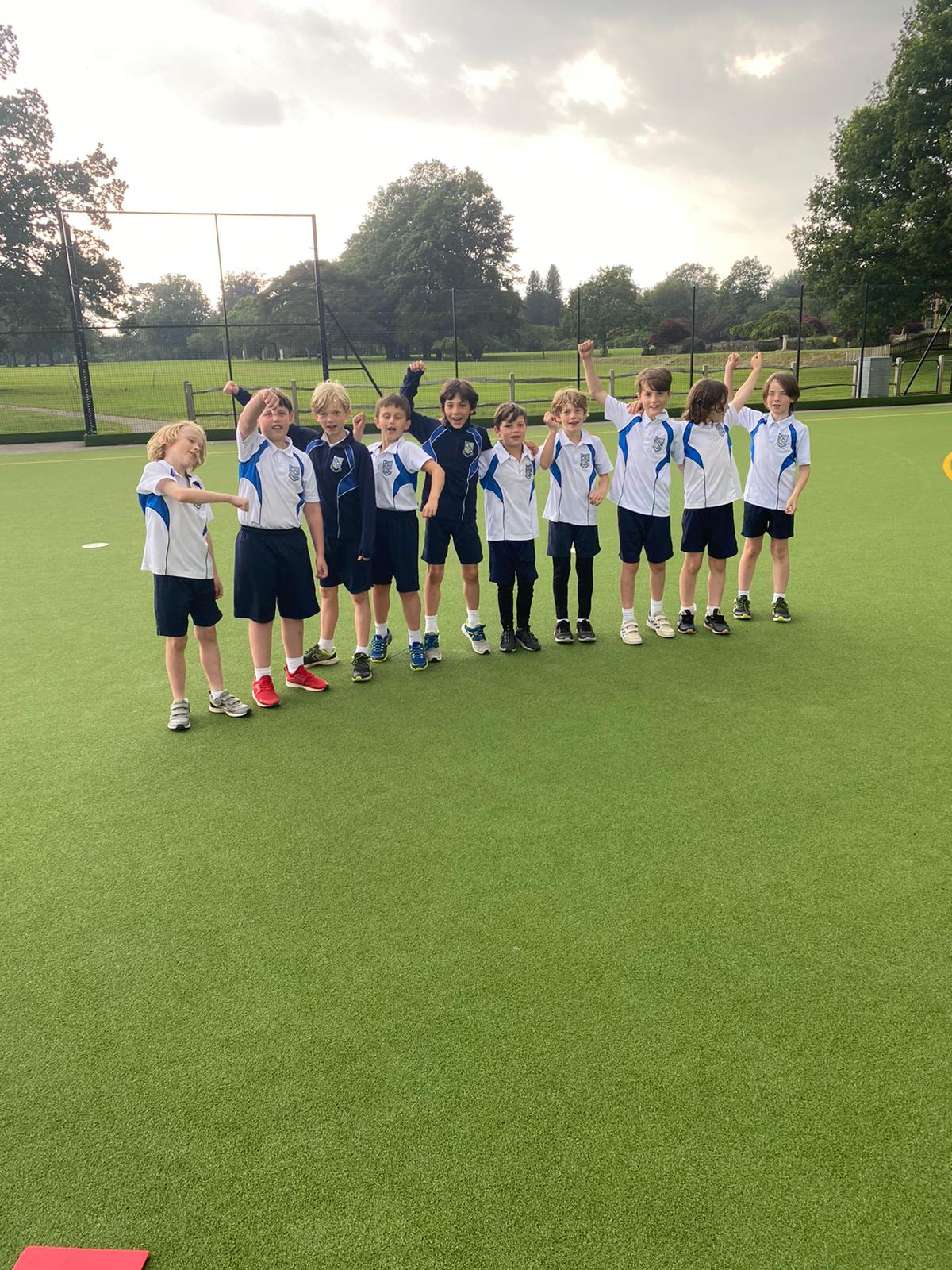 On Thursday, the U8/9 boys travelled to Handcross Park to play pairs cricket. The Tigers fielded first and restricted Handcross to 182 with some good bowling from Freddie P, Harlyn S and Ben Wr. Unfortunately, when batting the boys did not keep up with the required run rate and fell 30 runs short of the total. The Lions batted first and got off to a flying start with Ben W and Thibaut J scoring 31 from their opening two overs. All of the boys contributed well with the bat setting an impressive target of 214 for the opposition to chase. Some much improved bowling restricted Handcross Park to 178; a very good victory. There was some great sportsmanship and excellent behaviour from both teams throughout the afternoon. Well done boys!
Mr Herbert