Match Reports
Rounders: U15 v. Box Hill
On Tuesday afternoon, the U15 girls travelled to Box Hill to play a rounders match. The girls were in great spirits on the journey and keen to keep up their epic rounders win record! Captain Molly G elected for the team to field first and they started well, keeping Box Hill to just half rounders. Some great catches and run outs came from Amelie W-B in backstop, Lucy P on 1st post and Kora W on 2nd post. The girls got off to a fairly slow start in their first batting innings but soon gained confidence and scored multiple rounders with Izzy and Kora scoring 6 rounders between them! The team went into the second innings of fielding with great confidence and remained focused throughout with Aoife W and Celine C both making good catches in deep field. Bea H played an important role on 2nd post with Zoe L and Molly G fielded with speed and accuracy to continue stopping Box Hill from scoring rounders. Amazingly, Duke of Kent School had already won the match before batting their second innings so were able to hit with more freedom. There were some fantastic rounders from Amelie W-B, Molly G and Izzy B, demonstrating excellent striking of the ball as well as some clever placement. Duke of Kent School finished the match on 20 rounders and were the deserved winners!
Miss Vickers
Rounders: U13 v. Box Hill
On Wednesday afternoon, the U13 girls welcomed Box Hill to Duke of Kent School for a rounders match. The U13s batted first, the whole team were consistent with their strikes and created plenty of opportunities for rounders and half rounders. Great rounders came from Helena K and Alex K and the girls finished the first innings on a strong 7 and a half rounders. Box Hill also showed great batting skill, Abi W and Violetta P did particularly well in the deep field with accurate pickups and throws into Frankie M on 2nd post. Meanwhile, Emily B made an incredible deep field catch and continued to use her strong overarm throw with great effectiveness! The scores were very close with Box Hill just 1 rounder behind after the first innings. Duke of Kent School's U13s kept their concentration with Ava W and Violetta P scoring important rounders for the team. The girls knew the game was going to be very close, so they remained focused in the field. Ava W made two catches at backstop as Alex K continued to bowl with excellent accuracy. Esme P and Ella S communicated well with the team in field and ensured some important run outs and catches throughout the innings. The score finished 13 and a half rounders to Duke of Kent School to 13 for Box Hill. An amazing team effort from every player and a brilliant win! Well done to Alex K for being awarded batter of the game and Violetta P for receiving fielder of the game.
Miss Vickers
Years 3 and 4 House Rounders
On Friday morning Years 3 and 4 took part in their House Rounders matches. Everyone was eager to get started, for the first round we had Chichester v. Hillary and Whittle v. Armstrong.
In the first round, Chichester won and were then facing Whittle in the final. The final game came and all teams were getting ready to win their Houses more points! William T and Thibaut J hit some fantastic balls for Hillary whilst Arthur S and Grace M caught out several players for Whittle. Harry L bowled lovely balls for Chichester with Romy B scoring lots of rounders throughout the morning.
Both games ended very closely and the final the results are:
1st Chichester
2nd Armstrong
3rd Hillary
4th Whittle
Well done to everyone who played!
Miss Spence
Boys Cricket: U14 v. Frensham Heights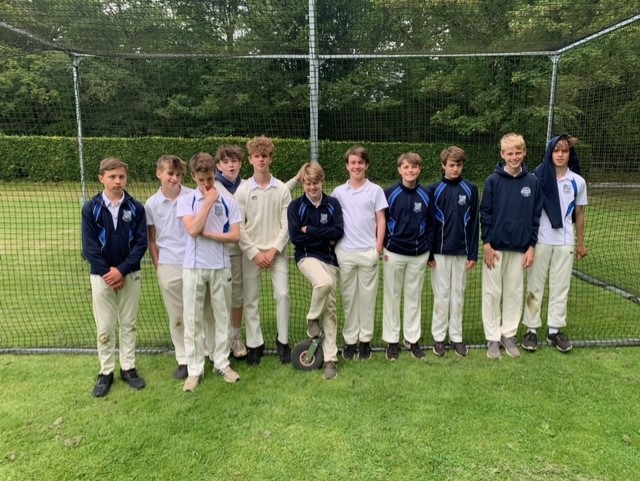 On Tuesday saw the U14s travel to Frensham Heights. Duke of Kent School batted first with Leo H and Luke I opening, scoring 15 runs before Luke I was bowled. Calum M (10) came in next and batted nicely with Leo H (36) scoring 77 runs in 12 overs and Duke of Kent School finished on 92 from our 15 overs.
Things started well with Alex W getting a wicket in the first over, Fraser R getting 1 wicket, Charlie N with a wicket, Ben E with 2 wickets and Luke I with a caught and bowled. Alex W and Luke I also got a run out with a powerful throw and a direct hit. Duke of Kent School came out as winners by 14 runs. It was a brilliant team performance, with sensible batting and accurate bowling, backed up by excellent fielding and catching.
Mr Green
Boys' Cricket: U12 A XI v. Handcross Park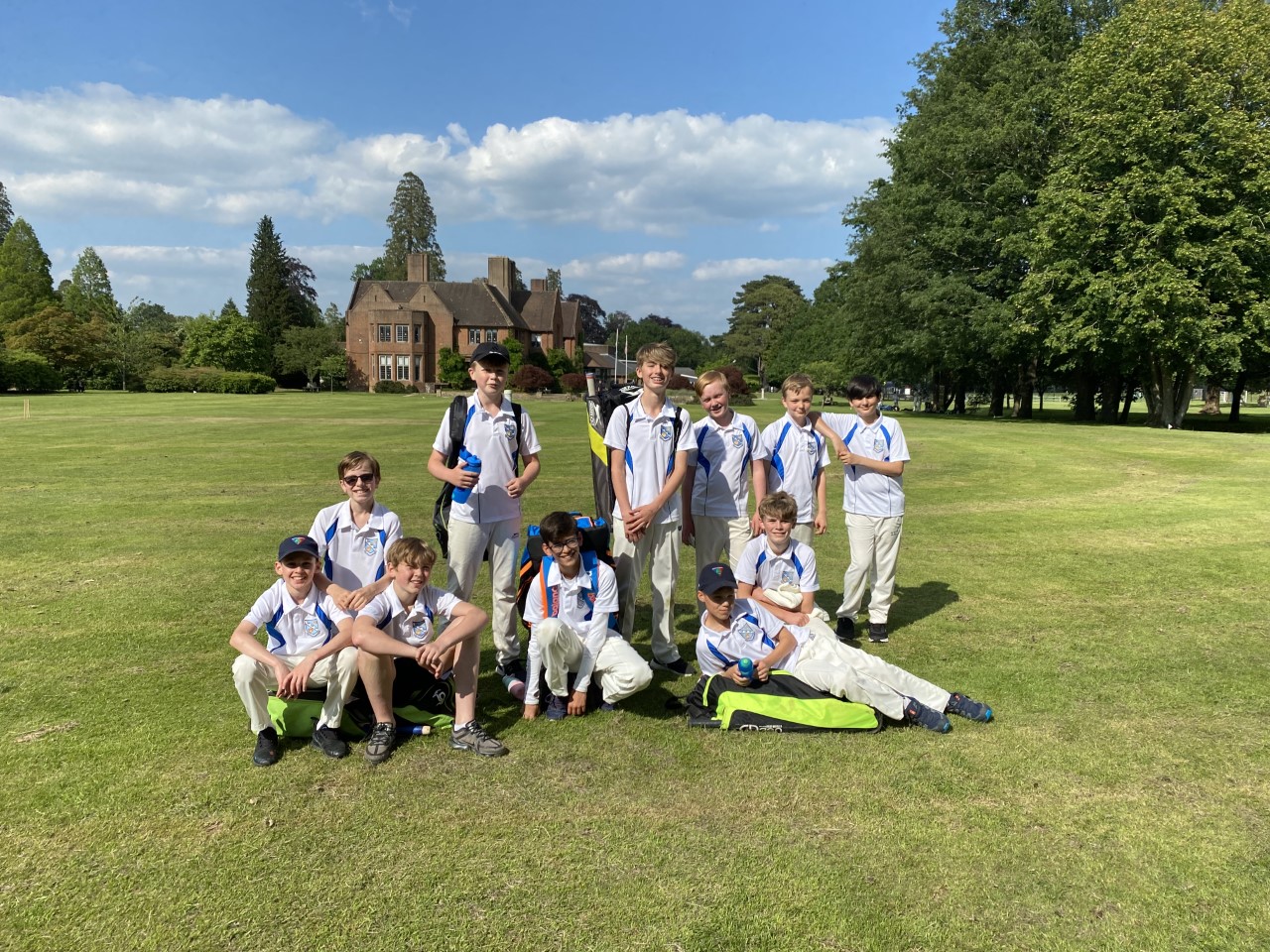 On Wednesday, the U12 A XI played against Handcross Park. Captain Harry F won the toss and decided to have a bat, the innings started well with some good positive cricket being played. Handcross Park bowled very well making it very tough for the Duke of Kent School batsmen to score many runs. Once it came to Duke of Kent's turn to bowl it was very tough bowling against some solid batsman, but the team kept going and got a couple of wickets for their reward. With Moxon K bowling well, Tiago W being very impressive behind the stumps and Harry F with a couple of fantastic catches. Well done to all the players involved and it was good to see the team keeping high spirits throughout even during a tough game.
Mr Orme