Match Reports
Rounders U13 v. Belmont
On Wednesday afternoon the U13 Rounders team played Belmont at home. After winning the toss the girls set out to field. There was some fantastic fielding from the team and lots of communication between them which led to keeping Belmont's score low. Duke of Kent School went into bat and were focused and determined to chase the score Belmont had. There were superb hits from Alex K, Ava W and Esme P and the girls' attention to the number of 'good balls' resulted in some well-timed risks. At half-time the score was 13 1/2 to 6 1/2 to Duke of Kent School. Belmont came out with grit and determination for their second innings and they managed to get lots of rounders but not without our girls bringing their total number of rounders as low as possible. Duke of Kent School had a strong final innings and managed to hold on to their winning score led by Captain, Helena K. Well done girls, what a fantastic win.
Miss Vernon
Rounders U12 v. Belmont
On an incredibly sunny Wednesday afternoon, Duke of Kent School U12s welcomed Belmont for a rounders match. It was some of the U12s first rounders match, so they were eager to put their skills into a game situation. Duke of Kent School fielded first and demonstrated great awareness and communication throughout the innings. Jess I bowled with confidence whilst Saoirse W and Bella S teamed up well as backstop and 2nd post. When it was Duke of Kent School's turn to bat, they started slowly but grew into the game with Sydney R, Emma F, Niamh A and Isla B all making good contact and scoring rounders for the team. After a quick break, the U12s went back out to field. They showed their versatility by playing a variety of positions, Maggie B did a fantastic job in backstop whilst Anna L made some great catches on 2nd post. All the girls remained focused and kept Belmont's score to a minimum. In the second batting innings, the team performed brilliantly, with some accurate hitting and risky running! Duke of Kent School's U12 team managed to score 24 rounders in total to win the game. Well done girls, a great result!
Miss Vickers
Year 9-11 House Cricket.
It was brilliant to see all of the boys from Years 9-11 representing their houses playing hardball or softball. The B team competition was played in great spirits on the Wilson's pitch. There were some fantastic shots and hard hitting on show from all those taking part. Well done to all the boys involved as everyone managed to bowl and bat, showing the skills they had learnt throughout the year.
Mr Green
Boys' Cricket: U12/13 XI v. St. Edmund's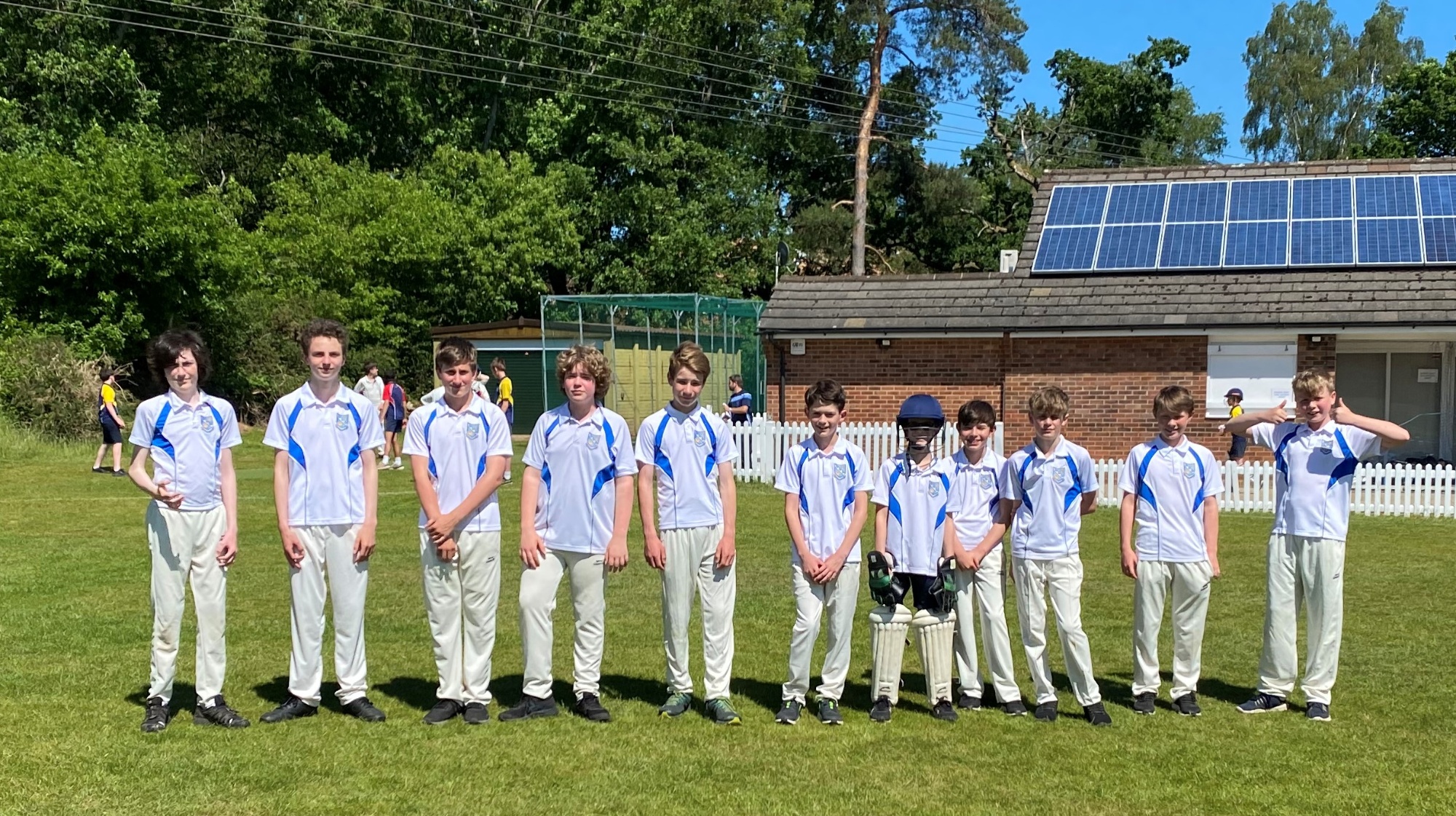 The U12/13 C XI played a hard ball match against St. Edmund's on Wednesday. The game started with Duke of Kent School bowling and the game could not have started any better, on the first ball a platinum duck, bowled by Josh W-D who started the innings bowling very well. The pick of the bowlers in the middle overs included Jamie P and Alex F, both bowling very consistently, with then Ozzie H bowling a great over to finish the innings. St. Edmund's ended their innings on 75, with 76 needed to win Duke of Kent School got off to a slow start and unfortunately could not get going throughout the innings ending on a score of 55. Well played to all the players involved, especially during the first innings and continue to work on your cricket skills.
Mr Orme
Boys' Cricket: U11 A v. St. Edmund's
The U11 A Team cricketers won their second game in a row after an extremely exciting game against St. Edmund's, that went down to the very last ball. Sam R was the pick of the bowlers with 4 wickets, including two in the final over, with Chester S, Myles C and Kit B also taking a wicket each. There was some excellent fielding from the whole team plus some great catches from Chester S, Jude B, and Felix C (2). Myles C top scored with bat with an unbeaten 17, but this really was an all-round performance. The key moment was a stunning diving catch from Felix C in the final over to prevent a 6 (the crowd went wild!) with the other team only needing a few to win. An excellent performance.
Mr Seeley
Boys' Cricket: U9 v. St Edmund's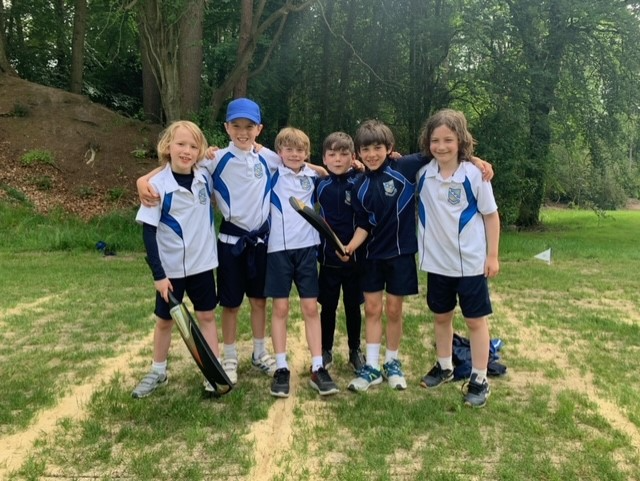 On Thursdays saw the Under 9 A's travel to St Edmund's. Rommy B won the toss and decided that Duke of Kent School would bat first. Harry L and Thibaut J opened the bat and scored 27 from their 3 overs. Next in bat were Rommy B and Arthur H, who were restricted to 17 from their 3 overs. Lastly, Henry O and Ben W scored 42 from their overs, due to some excellent running. Duke of Kent School kept St Edmund's scoring down due to some tight fielding and won the game by 22 runs.
Mr Green