Match Reports
Rounders: Years 9,10 and 11 House Rounders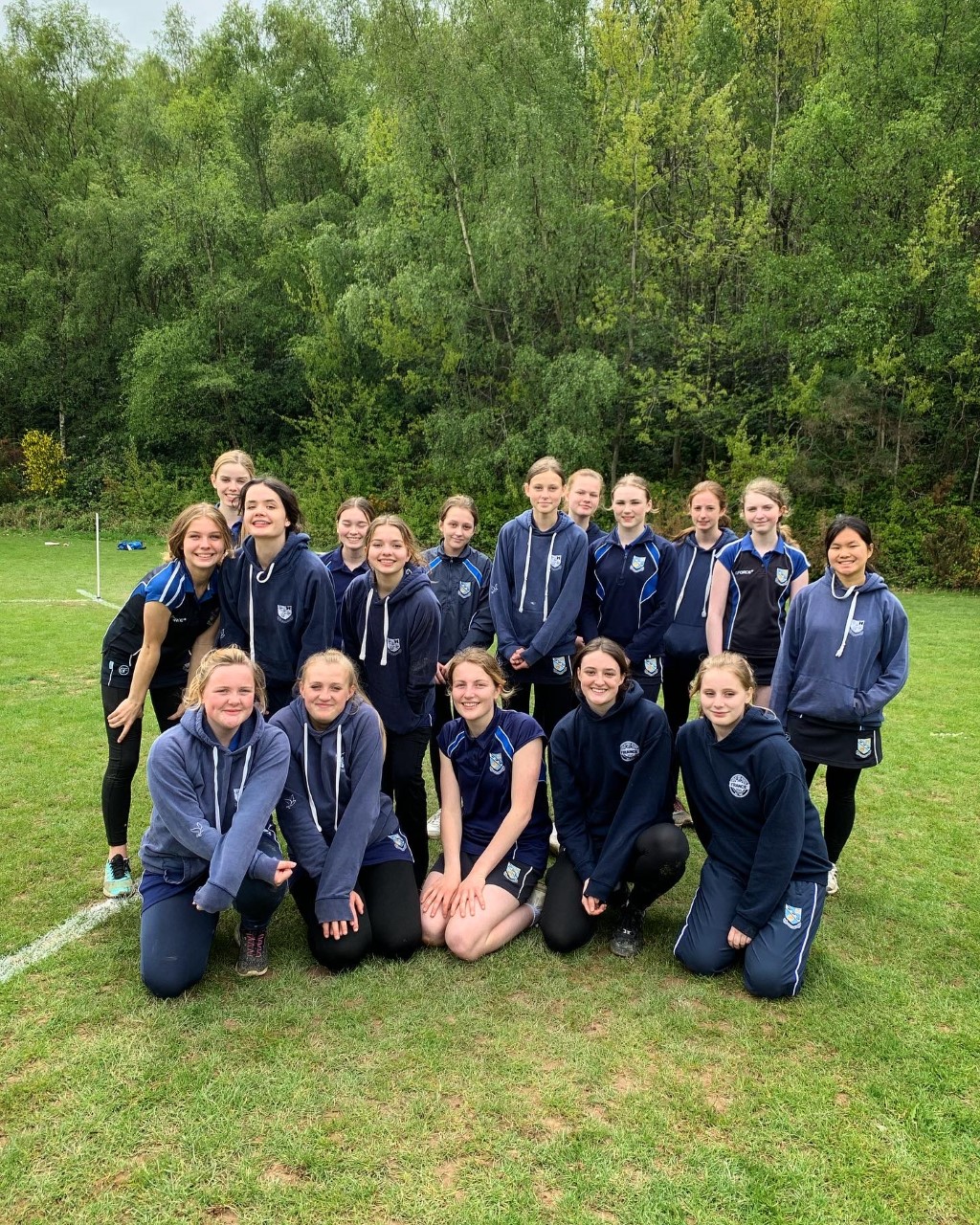 On Tuesday afternoon all girls in Years 9, 10 and 11 played in some very competitive House rounders matches. All girls played excellently and worked well in their teams to field with confidence. Kora W and Alice S played incredibly throughout for Chichester with wonderful fielding and batting. Izzy B and Molly G hit some powerful shots allowing themselves to score lots of easy rounders for their team, Armstrong. Tilly C was very quick in the field, reacting to any balls hit her way and got that back to either second or fourth base stopping the batter from scoring. Macy B and Martha McA fielded fantastically for Whittle catching some hard balls and getting players out. Ruby K played outstanding through all matches for Hillary scoring lots of rounders and Bea H fielded with great confidence in deep field throwing very accurate and powerful balls back to fourth base to stop the player scoring a full rounder. Well done to everyone who played and made it such a wonderful afternoon of house rounders!
1st Armstrong
2nd Hillary
3rd Chichester
4th Whittle
Miss Spence
Girls Cricket: U13A v. Dorset House
Wednesday afternoon was a beautiful sunny afternoon and was made even better with a fantastic cricket match from the U13A girl's team against Dorset House. The sun was shining down as we fielded first; Helena K and Frankie M bowled excellently only letting the team score very few runs from their bowls. Each girl bowled very few wide balls, which shows their skills and what they have been learning and practising in lessons. The girls showed wonderful teamwork and communication, backing each other up making sure that ball was not crossing the boundaries. Violetta P and Alex K both caught hard balls scoring a wicket and getting batters out. As we went into batting the girls knew they would have to work hard to win the game. After the first few overs the girls were confident they had the win, each girl hit multiple 4s and 6s within their 4 overs and fought hard for the win. Our strongest batting pair was Emily B and Alex K scoring 45 runs between them! The end of the game came and Duke of Kent School had won with a whopping 335 runs to Dorset House 265 runs. Well done to everyone who played!
Miss Spence
Girls' Cricket: U13 B v. Cranleigh Prep School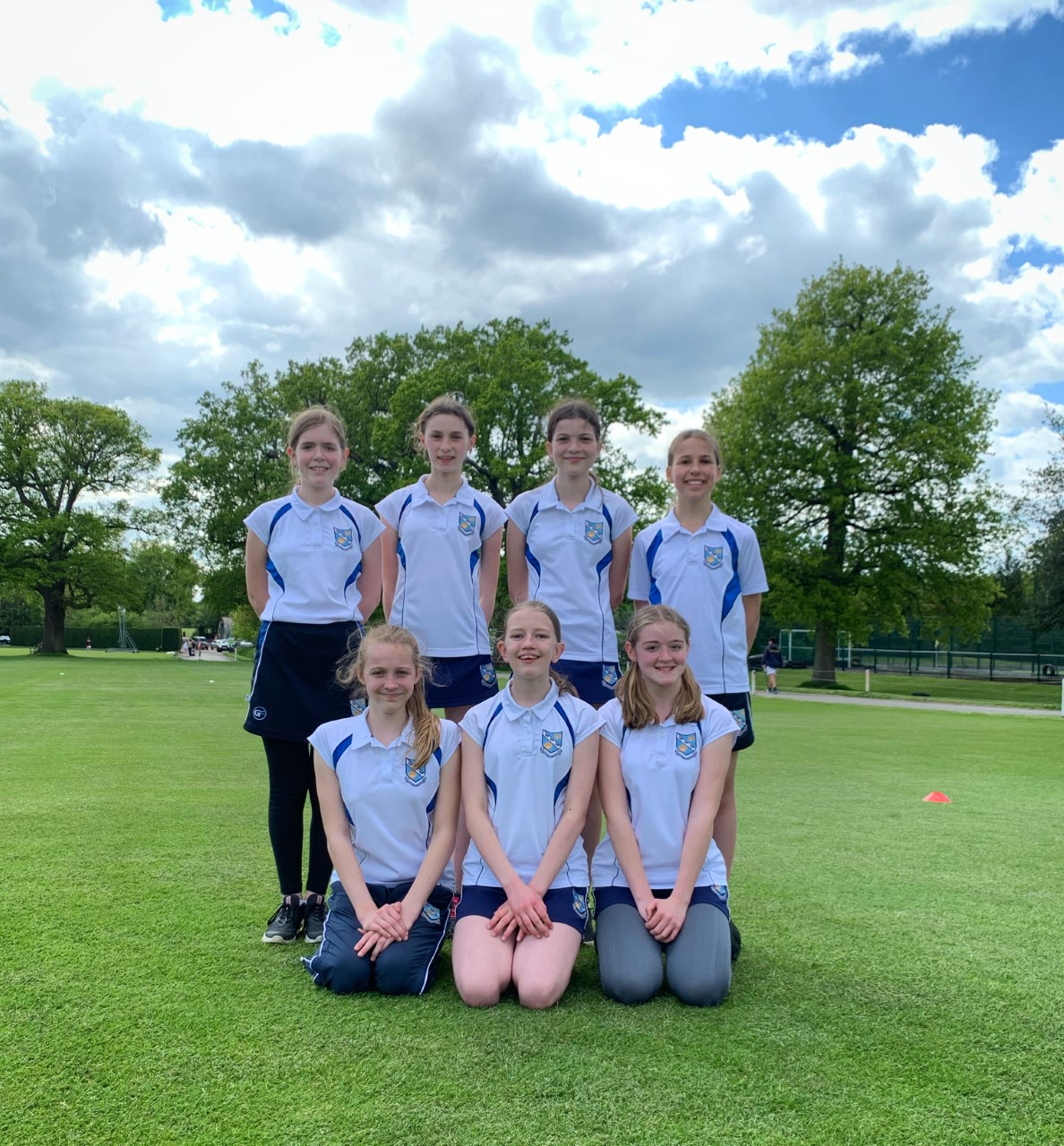 On Wednesday, the U13 B team travelled to Cranleigh Prep School for a thrilling cricket match. The girls went straight into bat with determination. It was also great to see the pupils coaching each other ahead of taking the crease. All the girls had great communication and hit the ball well. A special mention to Esme P who got four 4's in the game taking the team into bowling with a strong score of 286.
Cranleigh came out strong and focused but with some accurate bowling from Ariane L and Rose S the team were able to stop any big scores coming from their hits. As we went into the final over the score was leaning in Cranleigh's favour but the penultimate bowl from Esme P resulted in a wicket and won the game for Duke of Kent School. This was a fantastic game and all the girls played brilliantly.
Miss Vernon
Girls' Cricket: U12A v. Dorset House
At last, a sunny Wednesday afternoon! The U12A team were raring to go and enjoying a slightly warmer cricket match than they had been used to this term. The team welcomed Dorset House for a game of pairs cricket on the Wilsons' Pitch. Duke of Kent School batted first and got off to a flying start with Niamh A and Jess I hitting multiple 4s and 6s within their 4 overs. The incredible batting did not stop there with boundaries scored left, right and centre! The strongest batting pair were Bella S and Sydney R, as a team they hit over 10 boundaries and helped the U12 team to finish with an exceptional number of runs.
The team remained focused when fielding and showed excellent teamwork and determination. Isla B and Saoirse W stopped multiple balls just before the boundary, helping to keep Dorset House's run rate down to a minimum. The whole team bowled fantastically with great accuracy, well done in particular to Emma F and Belles H for getting wickets and bowling with great power. Duke of Kent School managed a brilliant win with the highest score so far from any Duke of Kent School girls cricket team this term! Huge congratulations to all the girls involved, I was extremely proud of the team as the girls put into practice so many skills they've learnt in lessons!
Miss Vickers
Girls' Cricket: U11B v. Dorset House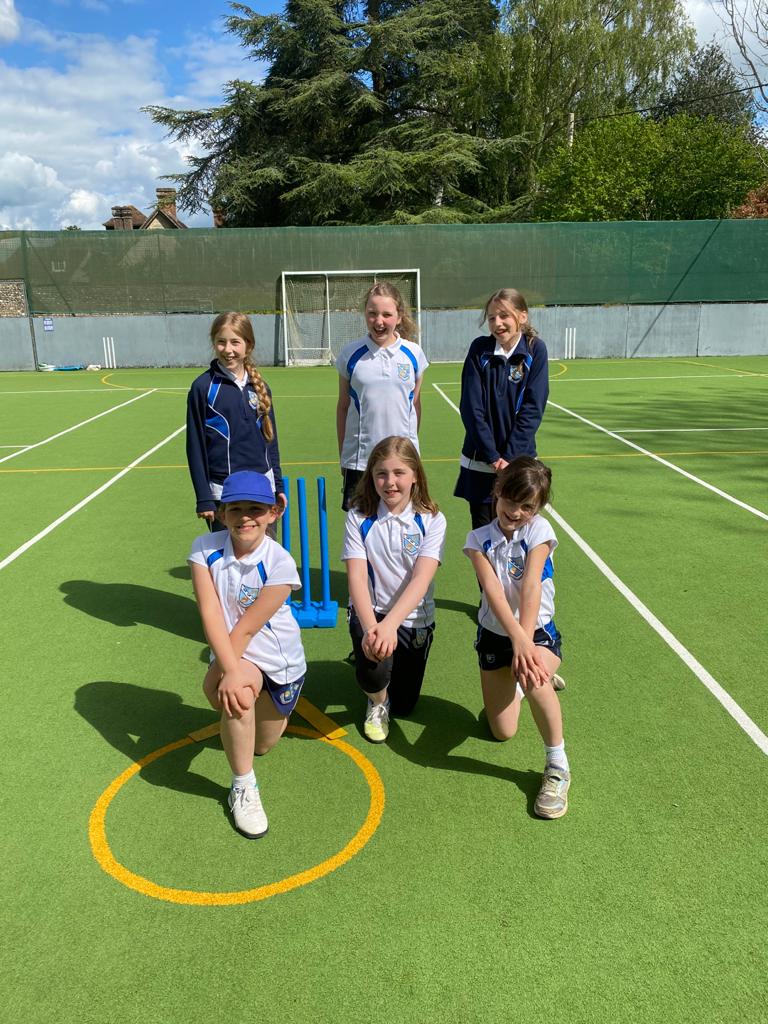 The Under 11 Bs also headed to Dorset House on Wednesday afternoon. After winning the toss, Isabella, who was Captain for the day, chose to bat first. Each pair faced three overs and Duke of Kent closed their batting on 137 runs. Well done to Eva P-R who made some excellent contact with the ball and hit a 4! It was then the turn of Dorset House. Despite some excellent run-outs, we couldn't keep their batting at bay and Dorset House won the game with 170 runs. It was a performance of which to be proud, with some excellent perseverance, progress and good humour on show! Congratulations to Eve who was voted batter of the game and Poppy who was named Bowler of the game by the opposition.
Mrs Green
Boys' Cricket: U10/11C v. Kingswood House
The U10/11C team continued their winning run with a narrow victory against Kingswood House on Wednesday. The scores finished 107 against 106! Solid fielding throughout the match and exploring the space in the opposition fielding allowed the boys to maintain a narrow lead throughout. Most impressive of all was the improvement in the quality of bowling from each of the boys as the game progressed. Well done boys!
Mr Gritton