Match Reports
Boys' Cricket: U13C v.Cottesmore
On Wednesday saw the U13C team travel to Cottesmore for a hard ball game of cricket. We elected to bat first to try and apply some pressure on the opposition, and we managed to score 80 runs from our 20 overs. This was due to a big 38 run partnership from Alex F and Henry C and Henry Y and Oliver W helped the run rate with a 4 each too. Unfortunately, this was not enough runs as Cottesmore managed to capitalise on the small leg side boundary and got to Duke of Kent School total. However, their chase was slowed down due to Chester B, Henry C, Ozzie H and Oscar D-K taking a wicket with accurate bowling. Well done to all the boys involved and as this was their first match with a hardball.
Mr Green
Boys' Cricket: U11B v. Windlesham
On Wednesday the Under 11 'B' team took to the Top Pitch wicket to take on Windlesham House. Rain was expected but it held off until the last over, meaning a full game of pairs cricket was played. Duke of Kent School bowled first Oliver G picked up two wickets in his first over and Robert S achieved the same feat a few overs later. With sharpness in the field and constant bowling, Duke of Kent School kept the score down. In response, the opening pair of Levi L and John B kept the ship steady, then when Patrick W and Theo C arrived at the crease as the final pair the string ramped up leading the team to a 10 run victory. For the second week running I was super impressed by the behaviour, dedication and commitment of the boys - well done!
Mr Southee
Boys' Cricket: U10/11 v. Windlesham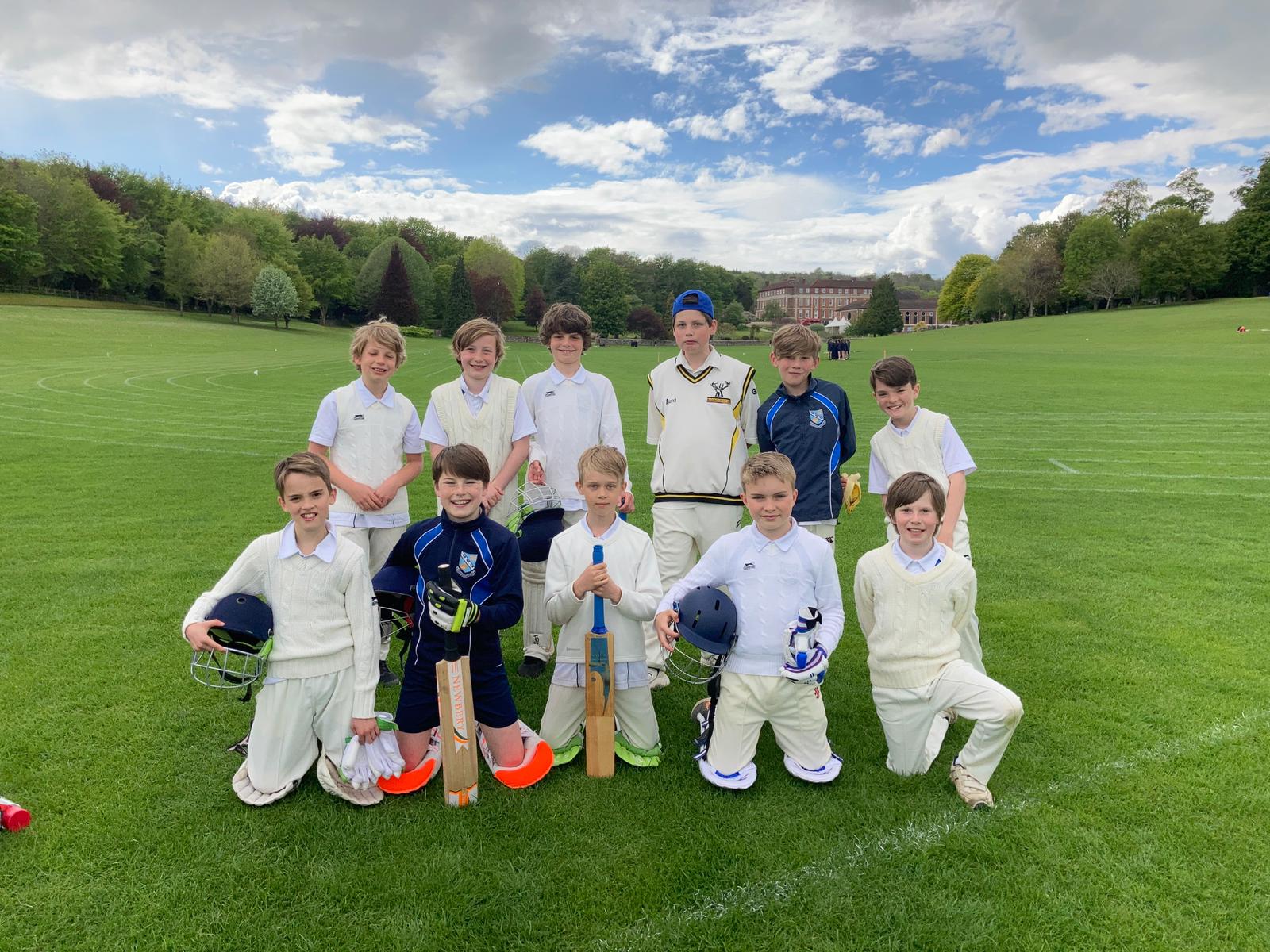 The Colts A Cricket team headed south this week to face cricketing heavyweights Windlesham House, in an eagerly anticipated fixture. Windlesham won the toss and elected to bat, but were immediately put under pressure with some excellent bowling form Sam R and Felix C. An in swinging yorker from Felix was far too good for their opener who lost his off stump, giving us an early breakthrough. Our tight bowling continued with two further wickets from the excellent Chester C and another two from the canny Kit B. However, it was a deceptive loopy delivery from the unassuming Jamie C that manged to dislodge their key man, sending the field into delirium. Our sensational bowling display gave us a chance, but the boys' brave efforts with the bat were not enough in the end to chase down 114. A glorious effort and a lovely afternoon's cricket.
Mr Seeley
Boys' Cricket: U10/11C v. Windlesham
The U10/11 C team hosted Windlesham House in a paired cricket match. All the boys displayed an excellent attitude throughout the warm-up drills and the match. Good communication between the pairs and some deft batting (Tom S did well to find gaps in the fielding to score repeated boundaries) allowed the team to build a total of 73 runs with only one wicket. A solid team effort while fielding and increasingly accurate bowling prevented the away team from building momentum, with a great slow ball from Tom R taking the team's solo wicket. Well done to all the boys!
Mr Gritton
Girls' Cricket: U15A v. St Edmund's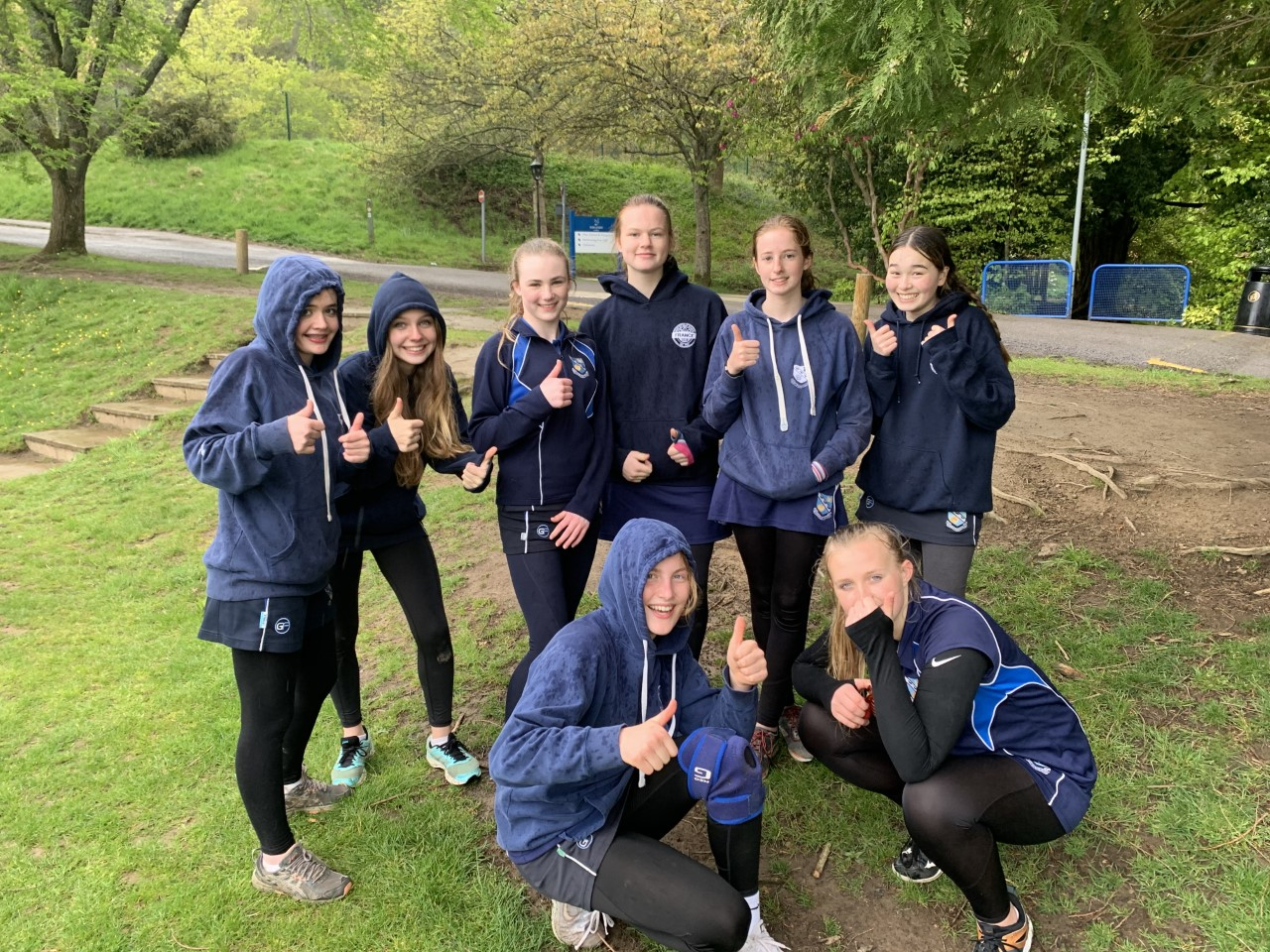 On Tuesday saw Duke of Kent School U15As host St. Edmund's school on front pitch for a cricket game. We were inserted on a wet wicket but Molly G and Zoe L got Duke of Kent School off to a flying start scoring 23 runs. The runs kept flowing with Hannah S and Amelie W-B coming to the crease. Duke of Kent School managed to amass 92 runs from their 8 overs. The U15s restricted St. Edmund's to 6 runs due to tight bowling from Kora W, Aoife W, Issy B and Celine C which was backed up by some alert fielding. Well done to all the girls involved for a very enjoyable afternoon!
Mr Green
Girls' Cricket U15B v. St Edmund's
On Tuesday afternoon the U15B girls' cricket team played an exciting match against St. Edmund's School. Despite the rain the girls were all very eager to play and put their newly learnt skills to the test. As we fielded first the girls played a fantastic game showing their knowledge of the game and playing extremely well. Each girl bowled exceptionally and sproved to be a strong team with accurate and powerful bowls. The girls all batted really well and made some brilliant decisions allowing no wickets to be scored. Emily B and Layla S scored a thrilling 27 runs allowing the team to get ahead and win the match! The final score was St Edmund's School 244 runs to Duke of Kent School 254 runs. Well done to everyone who played!
Miss Spence
Girls' Cricket: U13A v. St. Edumnd's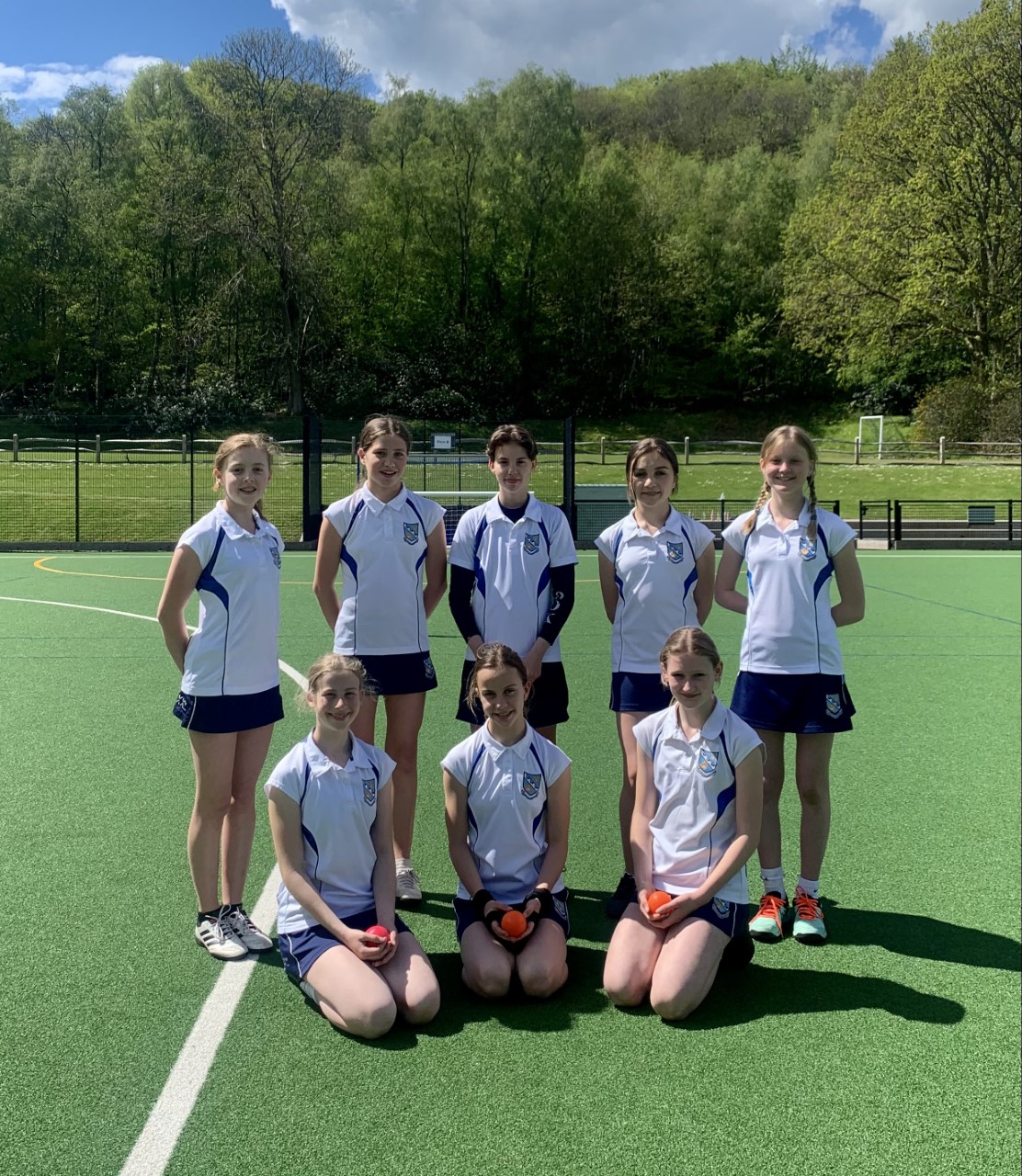 On Wednesday afternoon the U13 A cricket team faced St. Edmund's at home. Weather reports were threatening to call our match off but luckily the sun shone, and we had just a little sprinkling of rain.
The girls had lots of practice before the team arrived so when they went into bat they were feeling confident and ready to hit some 4's. Our pairs did really well with some high scoring coming from Ava W and Helena K, our first batting pair who scored a fantastic pair score of 41. The whole team had some excellent batting and were ready to defend their lead when St. Edmund's came into bat.
Helena and Ava led the way again opening with very strong bowling and managing to keep the first pairs score below double figures. Alex K had a lightening speed bowl which helped keep their score long assisted with some great fielding resulting in catches and wickets from Alex, Ella S and Helena K. This was a strong performance and you can see every players' confidence has grown since their last match. The final score was 314 - 264 to Duke of Kent School. Well done girls.
Miss Vernon
Girls' Cricket: U13 B v. St. Edumnd's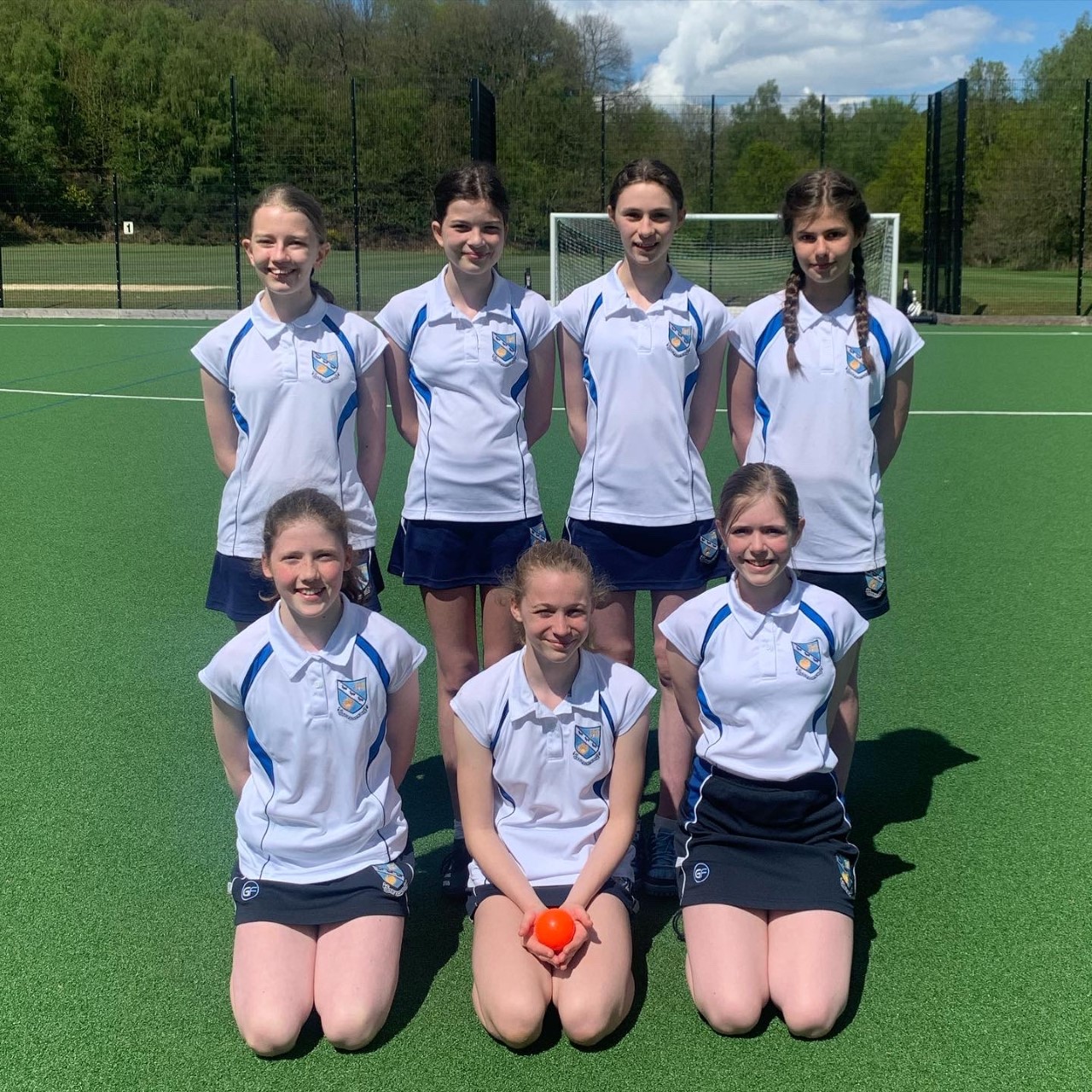 On Wednesday afternoon the U13 girls welcomed St. Edmund's School to play a fantastic cricket match. We went into bat first and the girls hit some fantastic balls allowing lots of runs to be scored. All of our girls managed to score double figures in their pairs score allowing them to get a strong lead as they went into bowl. As we started to bowl it was clear we were a strong team, as we bowled almost no wide bowls. Ariane L bowelled fantastically only allowing St. Edmund's to score two runs from two overs. The end of the match ended on 334 runs to Duke of Kent School with 268 runs to St. Edmund's School, a fantastic match and well done to everyone who played!
Miss Spence