Match Reports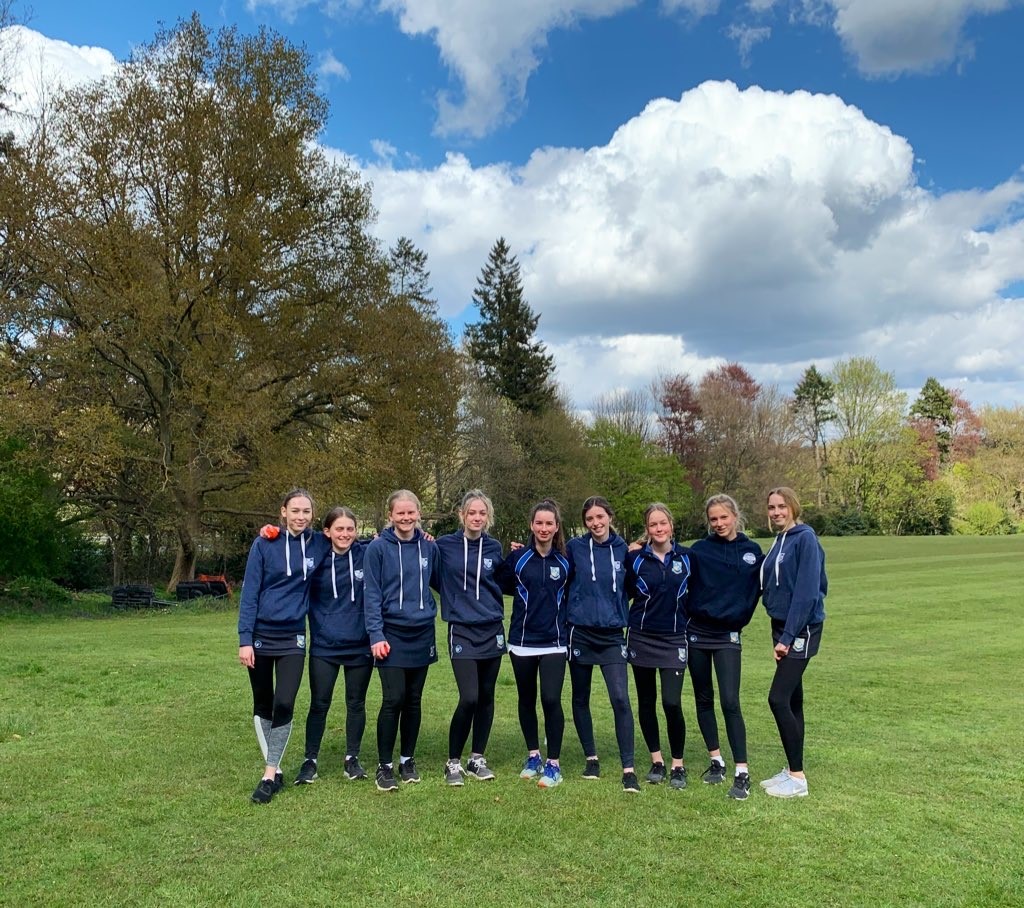 U16 Rounders v. Box Hill School
On Tuesday afternoon the U16's travelled to Box Hill School for their first rounders match of the year. The girls batted first and quickly got into the rhythm and managed to get 6 full rounders and a total of 9 1/2 rounders when they set out to field. Box Hill School came into bat and started the innings well, but the Duke of Kent School girls were quick to react and adjusted their fielding resulting in three catches from Izzy F at Backstop and a further 5 players being stumped out. There was great communication and teamwork throughout the team which resulted in a final score of 9 1/2 – 4 1/2 to Duke of Kent School. Special thanks to Lucy H and Ellis McK for stepping in last minute. I'm looking forward to the rematch next week already.
Miss Vernon
U14 Rounders v. Box Hill School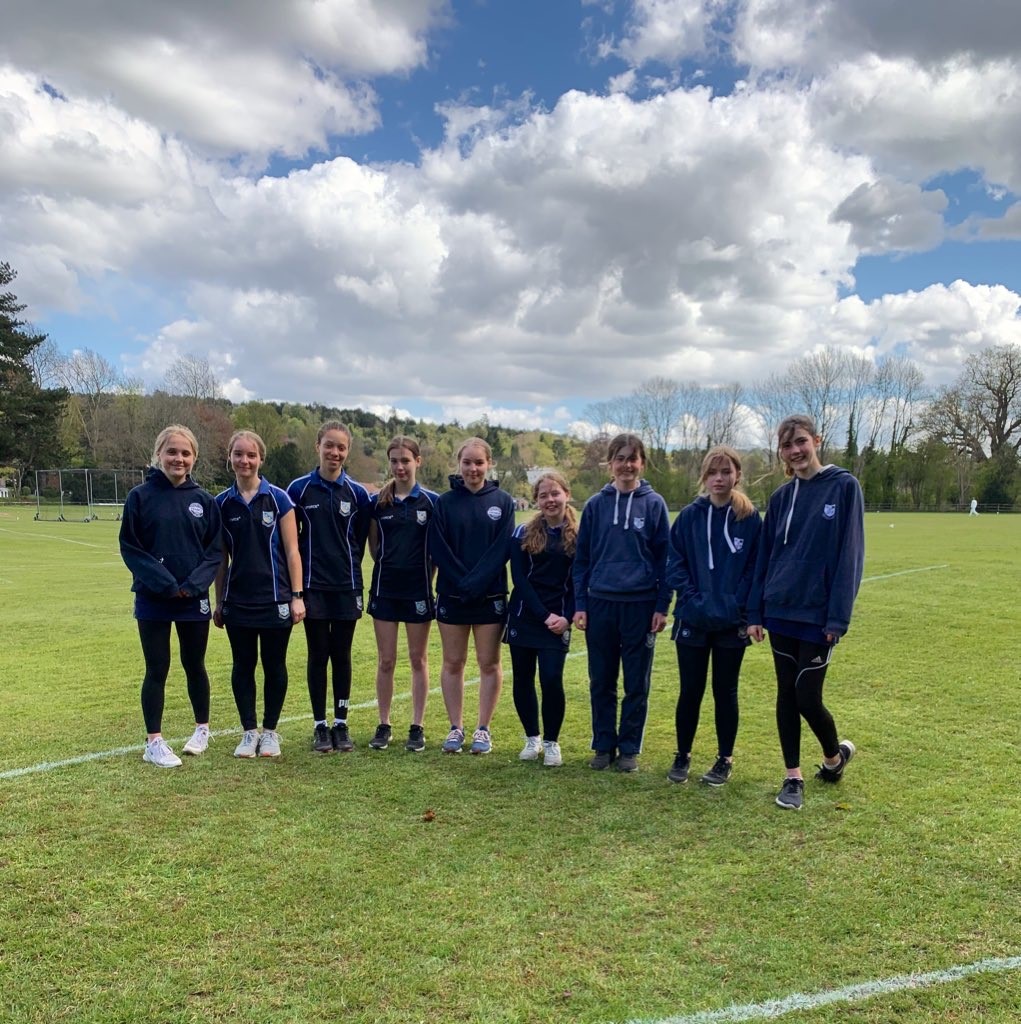 On Tuesday afternoon the U14 girls had their first rounders game of the term. Everyone was very excited to play and all had great team spirit. Duke of Kent School batted first and hit some fantastic shots scoring lots of rounders for the team. Poppy K and Ruby K played fantastically throughout the whole game hitting the ball past all Box Hill School fielders and when we were fielding, played brilliantly as bowler and second post. Jas K and Maddie I did an exceptional job working together as backstop and first post managing to stump out all the Box Hill School players before their inning was over. Tilly C played extremely well as second deep catching all the balls that came her way and passing them to fourth post to catch the player out before they could score a rounder. At the end of the game Duke of Kent School won with 14 rounders to 8 rounders. Everyone played very well showing great enthusiasm throughout. Jas K was awarded girl of the game for her excellent fielding as backstop, well done to everyone who played, a brilliant win for Duke of Kent School.
Miss Spence
Girls' Cricket: U13 & U12 v. Box Hill School
On Wednesday afternoon the U12 and U13 girls welcomed Box Hill School to our Wilsons' Pitch for a cricket match. They were all very excited to play and were ready to show their new cricket skills they have been practising in lessons. Despite the interesting change in weather throughout the match, all the girls kept in high spirits and played extremely well. In the U12s game, Bella S demonstrated her newly learnt skills and played a fantastic shot allowing the team to score lots of runs during the match. Niamh A played exceptionally well, making multiple catches and stumping several Box Hill School players out. Isabelle H was awarded Girl of the Game for her superb bowling and excellent batting. Meanwhile, the U13s produced some great bowling, managing to bowl very few wides during the game. Well done in particular to Esme P and Alex K for making some great catches and to Ella S and Frankie M for some quality hits. Well done to all the girls involved!
Miss Vickers
Years 3 and 4 Cricket v. Frensham Heights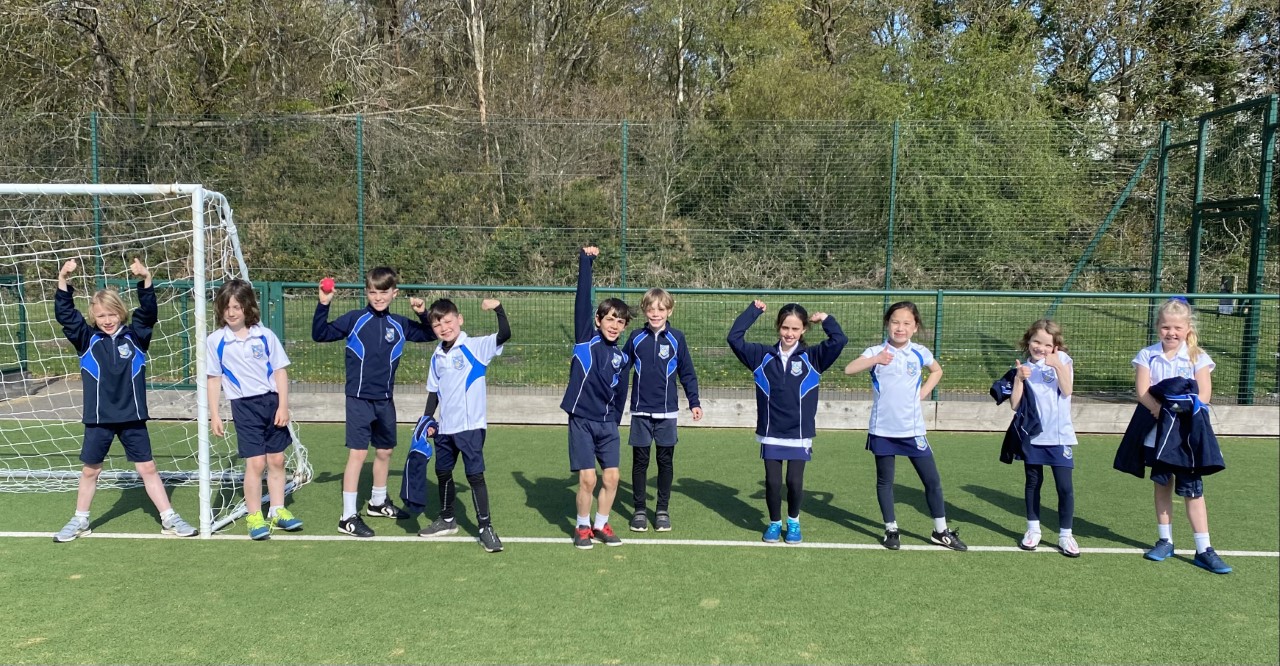 On Thursday afternoon, some of the Year 3 & 4 pupils travelled to Frensham Heights for their first cricket game of the season! Both teams were extremely excited and particularly enjoyed the bus journey! The teams were split into the U8/9 Tigers and the U8/9 Lions! Both teams batted first and got off to a great start. Well done in particular to Rommy B and Thibaut J for hitting multiple 4s and 6s for the Tigers. Meanwhile, Dante R-D and Freddie P were also putting their batting skills into practice for the Lions hitting 4s and gaining some extra runs for the team! All pupils worked hard in the field, doing their best to stay focused and kept Frensham Height's run rate to a minimum. Congratulations to Henry O and Harry L for taking a wicket and to William T and Ruby W for some cracking fielding. The U8/9 Tigers had a great game and lost by only 3 runs whilst the U8/9 Lions won their game by 40 runs. What a day!
Miss Vickers and Mr Green
Boys' Cricket: U15 v. Frensham Heights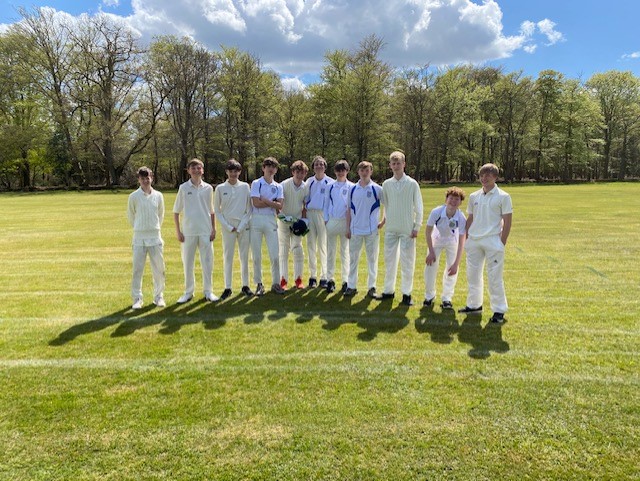 Frensham batted first in this 15 over game and scored quicky. Frensham's opening batsman played superbly well, scoring 50 with some excellent strokes. Duke of Kent School took some good wickets and there was particularly accurate bowling from Freddie N and Teddie J. The Duke of Kent School U15 team batted well but didn't quite chase down the 100 they needed, eventually coming up 6 runs short. Ben W batted well, and Marcus D scored quickly with some excellent pull shots, unfortunately this was not enough. Well done to all who played.
Mr Herbert
Boys' Cricket: U14 v. Frensham Heights
Tuesday saw the U14s have their first cricket match of the season vs Frensham Heights. Duke of Kent School won the toss and inserted Frensham Heights to bat. Tom H bowled with good line and length to take the first wicket, caught and bowled. This was continued by Alex W, who took two wickets in two balls, this was continued by Max S who took a wicket. Luke I displayed good throwing technique in the field with a direct hit, hitting 1 stump. Frensham Heights scored 147 off their 16 overs for 6 wickets.
Duke of Kent School managed to chase the total down in 14 overs thanks to Leo H scoring 50 and Tom H with 46. Josh N showed good attacking cricket before getting run out. Allowing Alex W to come in to hit the winning runs with two 6's and a 4. Well done to all the U14s who played as they showed accurate bowling and bravery in the field.
Mr Green
Boys' Cricket: U12 v. Cottesmore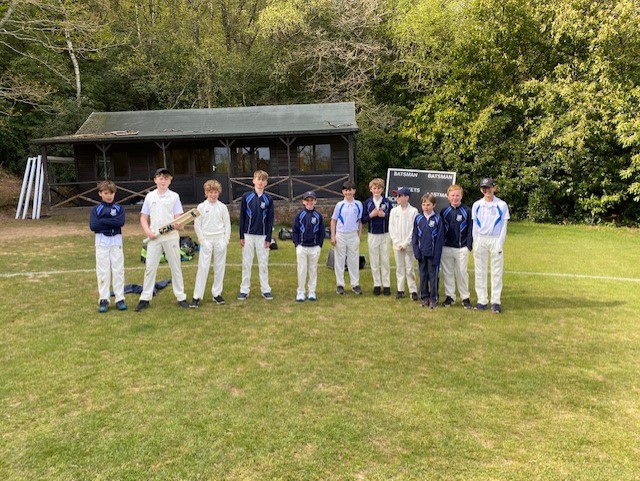 The U12 team took on Cottesmore at home on Wednesday afternoon. The pitch was looking in great condition and the sun was shining. Cottesmore won the toss and decided to field. Duke of Kent School started batting sensibly, keeping a straight bat to some good bowling and running well between the wickets. As the innings developed, Duke of Kent School started to find it difficult to find the gaps and due to some very good bowling, lost some key wickets. We managed to score 66, which Cottesmore reached with some powerful batting. The boys showed great teamwork and spirit throughout, well done to all who played.
Mr Herbert
Boys' Cricket: U11 v. Cottesmore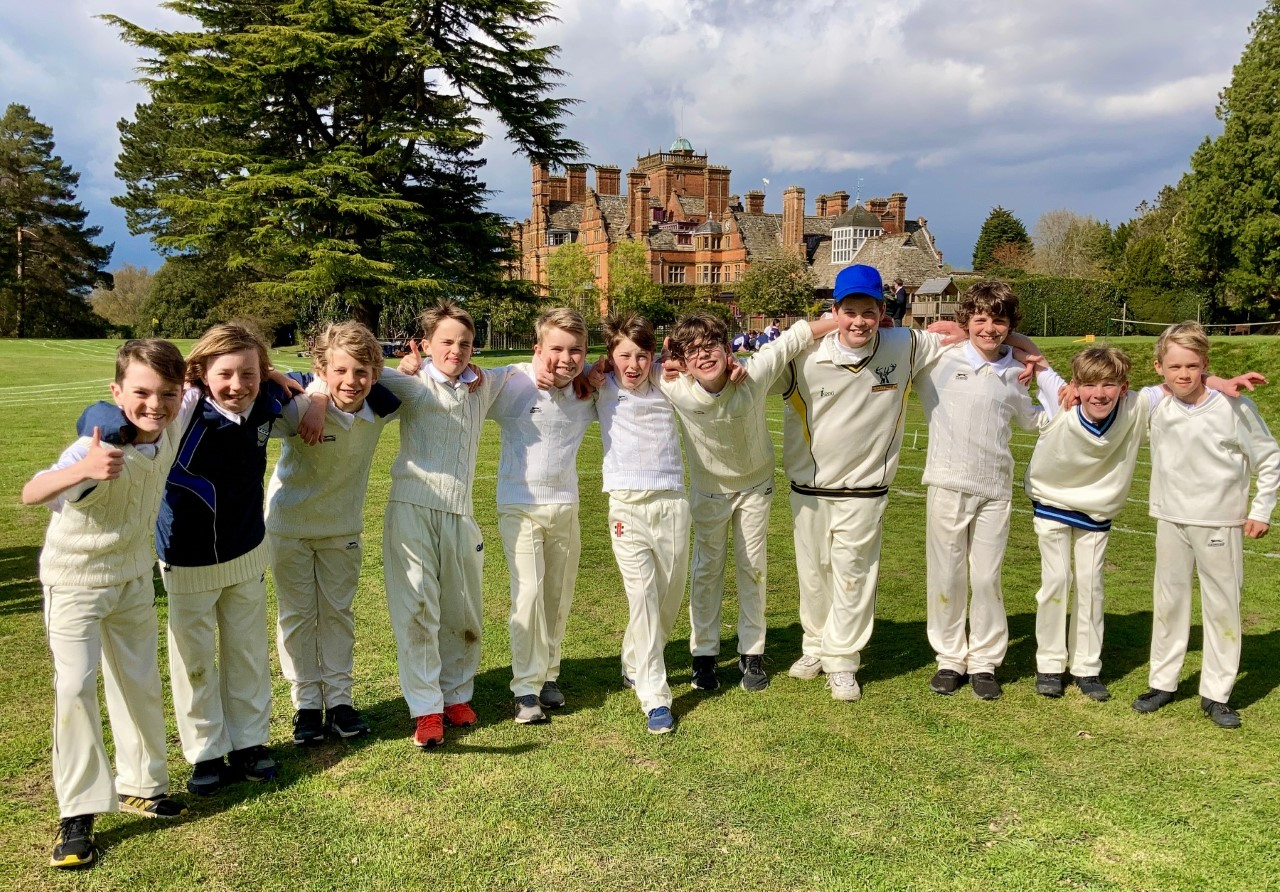 The U11 team set off from School with cricket bags full of enthusiasm and delight at being able to play their first game of 'hard ball' cricket. We lost the toss and were put in to bat, on a very tricky wicket, that made the ball spit and bounce after a truculent shower had raced through the ground on brisk wind. Felix C and Miles C put up some steadfast resistance against some aggressive pace bowling, until Felix was unlucky to be caught by a good catch at mid-on. Will M, Jude B, Chester S, Sam R, Kit B and Rhys W all batted well, but the standout performer was Miles C who knock an impressive 36 runs. We scored 85 off 16 overs. We bowled and fielded well, but Cottesmore managed to get past our total, in what was a really enjoyable game of cricket.
Mr Seeley
Boys' Cricket: U10 v. Cottesmore
On Wednesday the U10 boys played their first cricket match against Cottesmore, showing great team cohesion through fantastic communication between them to work together especially with their fielding performance. Duke of Kent School batted first and scored 152 in 12 overs, with the player of the innings being Eddie C scoring multiple boundaries and working well with his partner Eddie P. Cottesmore then batted second scoring 173 to win the game, an evenly contested game played within the spirit of the game. Well done boys.
Mr Orme