A Message from Mrs Knox, Head
Thank you very much for your contribution to our Parental survey on Remote Learning. There were many praiseworthy and generous comments and for that we are very grateful. The greatest benefit of the survey is that it gives us a chance to adjust the provision moving forward to benefit the children. They too, as well as staff, have participated in giving feedback with some excellent suggestions. There were a number of areas you particularly would like us to consider:
Feedback on pupil progress
Length of the day
Screen free days and their purpose and practicalities
Lead time for resourcing practical tasks
Continued focus on variety in lessons
We are currently developing an action plan to review many of these areas as well as year group specific suggestions. More information to come your way in due course. I would like to commend the pupils and the staff on an excellent week. There is a renewed sense of positivity which, I am sure, will be carried over to our final week of this half term. Enjoy this week's bulletin.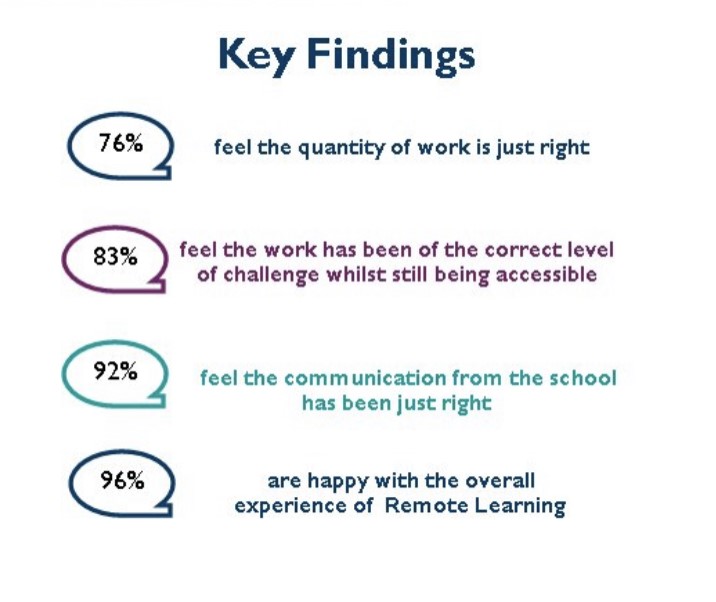 Mrs Knox
Senior School Updates
A wet and windy week has seen plenty of discussion centred around pupil, parent and staff feedback as we continue to look to ensure our remote feedback best suits the needs of the pupils. The news on the 3rd February that the IGCSE exams have now also been cancelled this Summer means that all Year 11 pupils within the school will be awarded grades based on teacher assessments, across the subject range. Although this is a great shame for the cohort involved, unable to show the results of their hard work in final exams, we nonetheless look forward to hearing how the teacher assessments will work and will do all we can to ensure it is a robust and, above all else, fair method for all. Keep working hard Year 11, your efforts will be rewarded!
Commendations this week have been awarded to Anna S, Daisy R, Annabel O and Jess I in Year 7 for their work producing impressive replicas of the lost diary of Lady Jane Grey. In Year 8 commendations went to Daniel M, Will R and Luca H for their outstanding work in Geography whilst in Year 9, Sophie S, Ruby K, Hannah M, Tilly C and Natasha B (2) were recognised for their Media Studies, English work and Spanish work respectively. Lucy M in Year 10 also received a commendation for her focused, hard work in Art. Well done to you all.
Mr Wilson
Prep and Pre-prep School Updates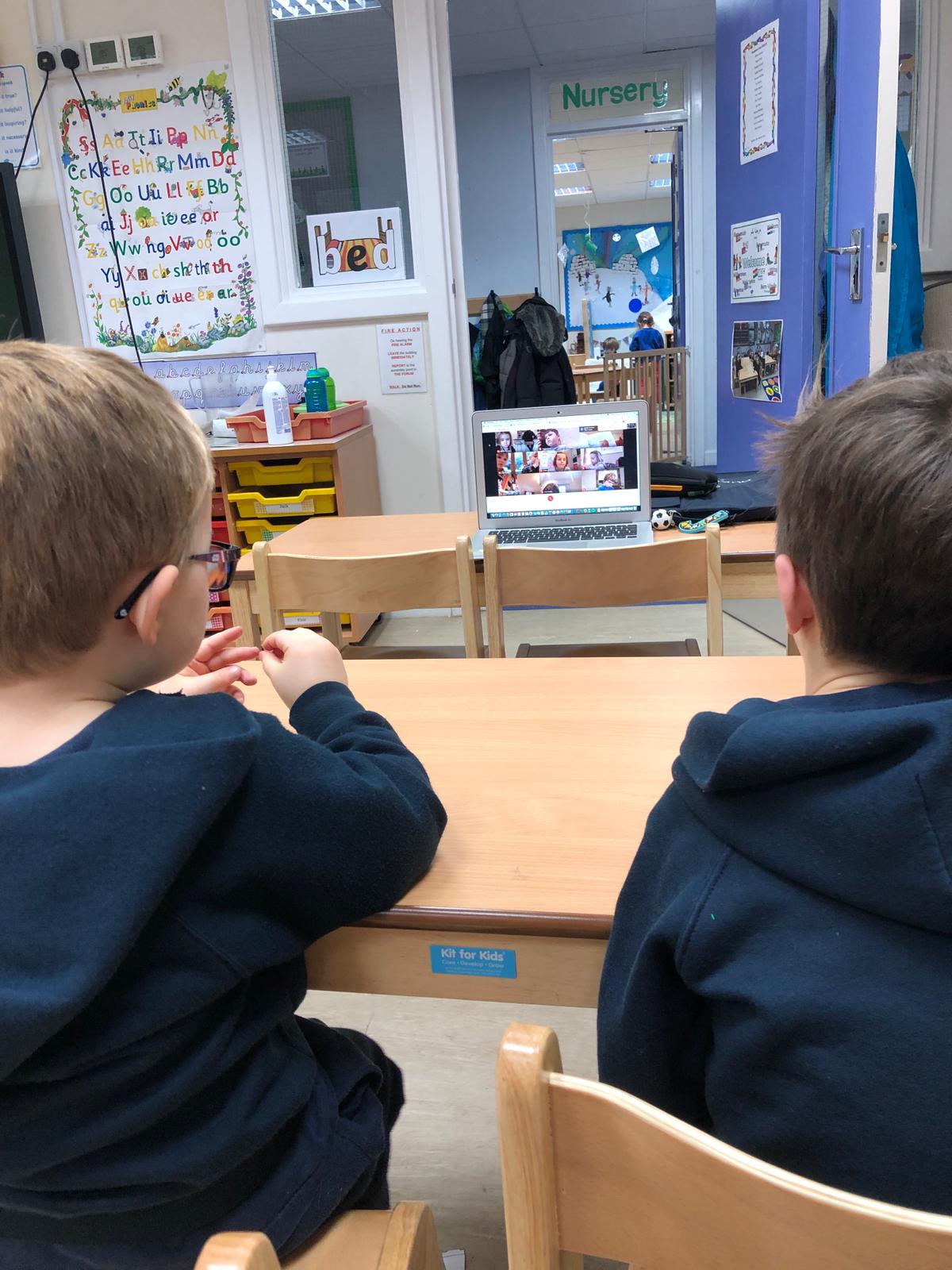 A highlight in Prep and Pre-prep this week was World Read Aloud Day. Wednesday's assembly featured several pupils and staff reading snippets from their favourite book and on the day the children were encouraged to spend some lesson time reading aloud; if you haven't yet seen Year 1 sharing the wise words of the late, great Spike Milligan, head to Instagram. Be warned, their smiles are contagious! Year 2 were busy FaceTiming each other to read to a classmate and Year 6 wrote their own story starters and filmed themselves reading them in English; you can hear Edie H's tantalising tale on Twitter. The children in Reception enjoyed 'Little Beaver and the Echo' and have been challenged to read aloud every day until half term, with the prospect of some certificates in the offing!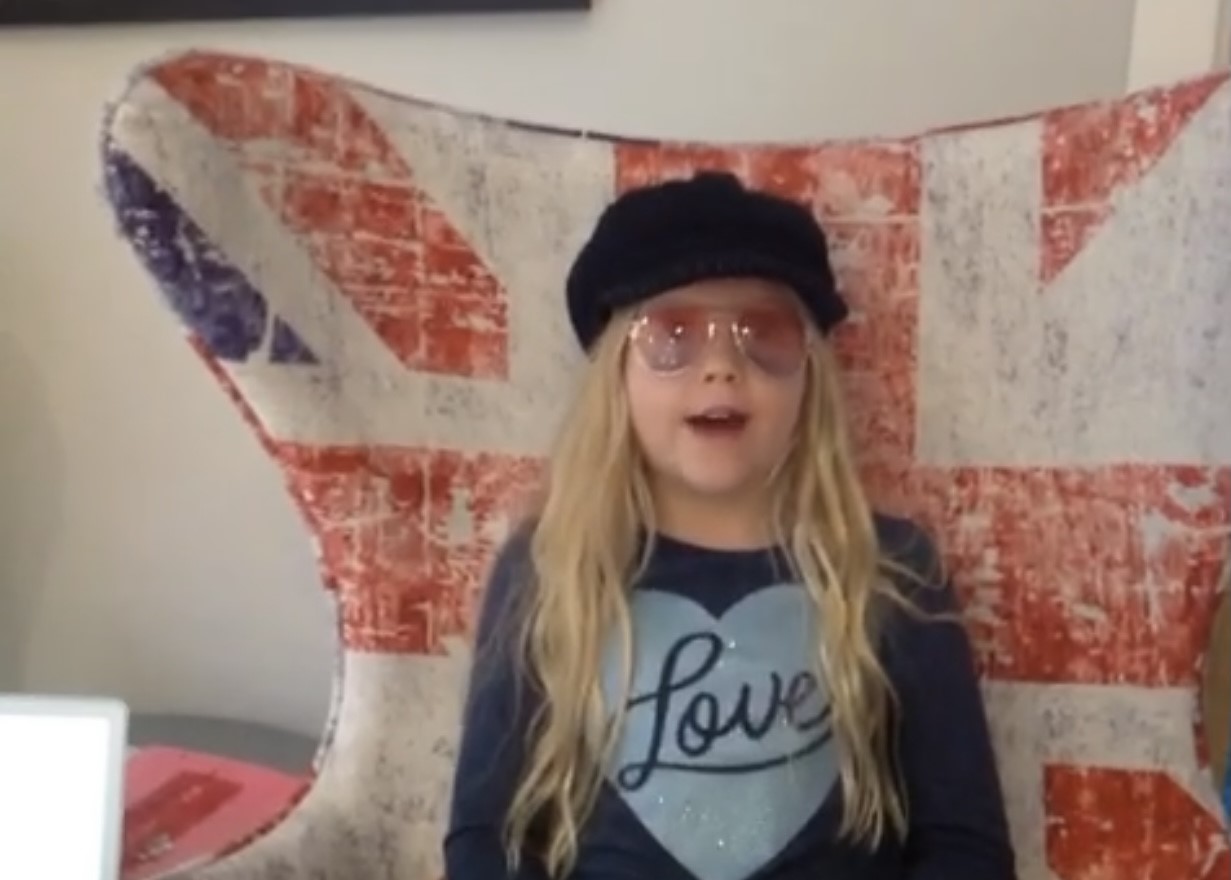 Also on the school's social media this week, if you haven't seen it already, check out Jasmine's rap and the science experiment undertaken by Year 1, Pre-prep key worker children and Nursery pupils where they blew up balloons using just vinegar and bicarbonate of soda!
Value Certificates
Effort - Rufus S-C, Isla W, Patrick W, Eddie P, Levi L
Responsibility - Heath P
Kindness - Jamie C
Stars of the Week
Nursery - Maddie C for her beautiful, carefully observed drawing of a penguin.
Reception - Rocket M for fantastic effort during Remote Learning, especially number work with bigger and smaller numbers.
Elsie S for setting a good example to other key worker children and being polite and kind.
Year 1 - Mila-Rose S for her great attitude to her work and pushing herself that bit harder on topic.
Year 2 - Jack C for showing fantastic independence this week across a range of areas.
Sam P-R for a superbly positive attitude towards your learning this week!
Mrs Green
Student Survey Feedback
Over the last week, senior students filled out a survey to tell us how they are getting on from a wellbeing perspective and to see how they are doing in regards to remote learning. Feedback has been sent to staff and the students will be talked through it their virtual assembly next week. It was so brilliant reading about how well students were doing and how happy they are with remote learning and I thank the students for their honesty and maturity in their responses.

Some of the headline were:

Screen Time: Students were struggling with the increased screen time and commented on how much they appreciated the No Screen Days. We will be looking at how we can improve these days should we run them again and staff are thinking about innovative ways to help reduce screen time.

Amount of Work: Students were very happy with the amount of work set on the whole. Some felt they had work to catch up on after the lesson and I will be reiterating to them that there shouldn't be too much work / catching up going on outside of lesson time - this is time to relax and look after themselves.

Diet, Exercise and Sleep: The response to this question really impressed me! Nearly all of the students felt they were getting enough sleep, eating well and exercising! This is so important and I am proud with how the students are looking after themselves. A healthy body helps a healthy mind!

Many thanks for all the support you are giving the students at home and thanks to the students for coping so well in such extraordinary circumstances.
Mr Southee
Note to Parents Regarding Relationships and Sex Education (RSE) at Duke of Kent School
Parents of Prep and Senior School pupils should have received or will shortly receive an email from their Year Group Representative with the updated Relationships and Sex Education Policy attached. This document is also available to read on the school website. It is not only compulsory but extremely important that Duke of Kent School works closely with parents when planning and delivering this essential part of the school curriculum. It is our hope that by giving parents a clear understanding of the content of the lessons and by providing good communication, this will build even greater confidence in the RSE curriculum. If you have any questions regarding the teaching of RSE at Duke of Kent School, please feel free to contact me at the following email address gherbert@dokschool.org and I will do my very best to help.
Mr Herbert
House Update
Over the last few weeks, pupils from the Prep and Senior School have been grabbing their aprons, their recipe books, and their pots and pans to conjure up some delicious dishes for the House Ready, Steak, Virtual Cook competition. The pupils were asked to create a new dish using only five ingredients (plus anything they could find in the pantry!). The dishes ranged from warm winter salads to mouth-watering Millionaire's shortbread, and it was impressive to see how much cooking skill our pupils have! After a very tough decision, Mr Gritton and Miss Anand put forward Emma B, Emma M, Will M and Lucy P. These entries were then sent to our Catering Manager, Mr Hanvey for a final decision. Mr Hanvey was complimentary about all the dishes that were shortlisted but decided the overall winners were Emma M, Armstrong (Salmon Stack), picture on the right) and Will M, Whittle (Raspberry Roulade, picture on the left). Mr Hanvey said: "Emma brought together a number of components and techniques to make her dish" and "Will showed good technique and attention to detail when creating his dish". Well done to everyone who entered. Overall, Whittle won the competition, narrowly followed by Armstrong in second place, Chichester in third and Hillary fourth.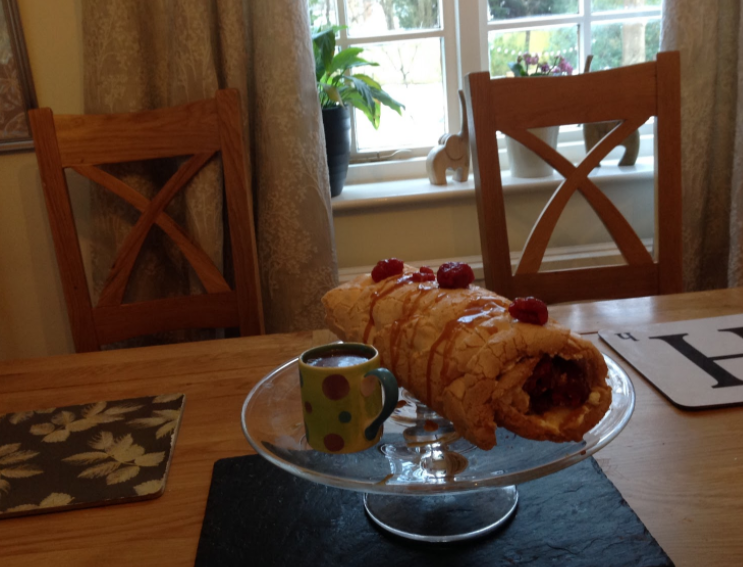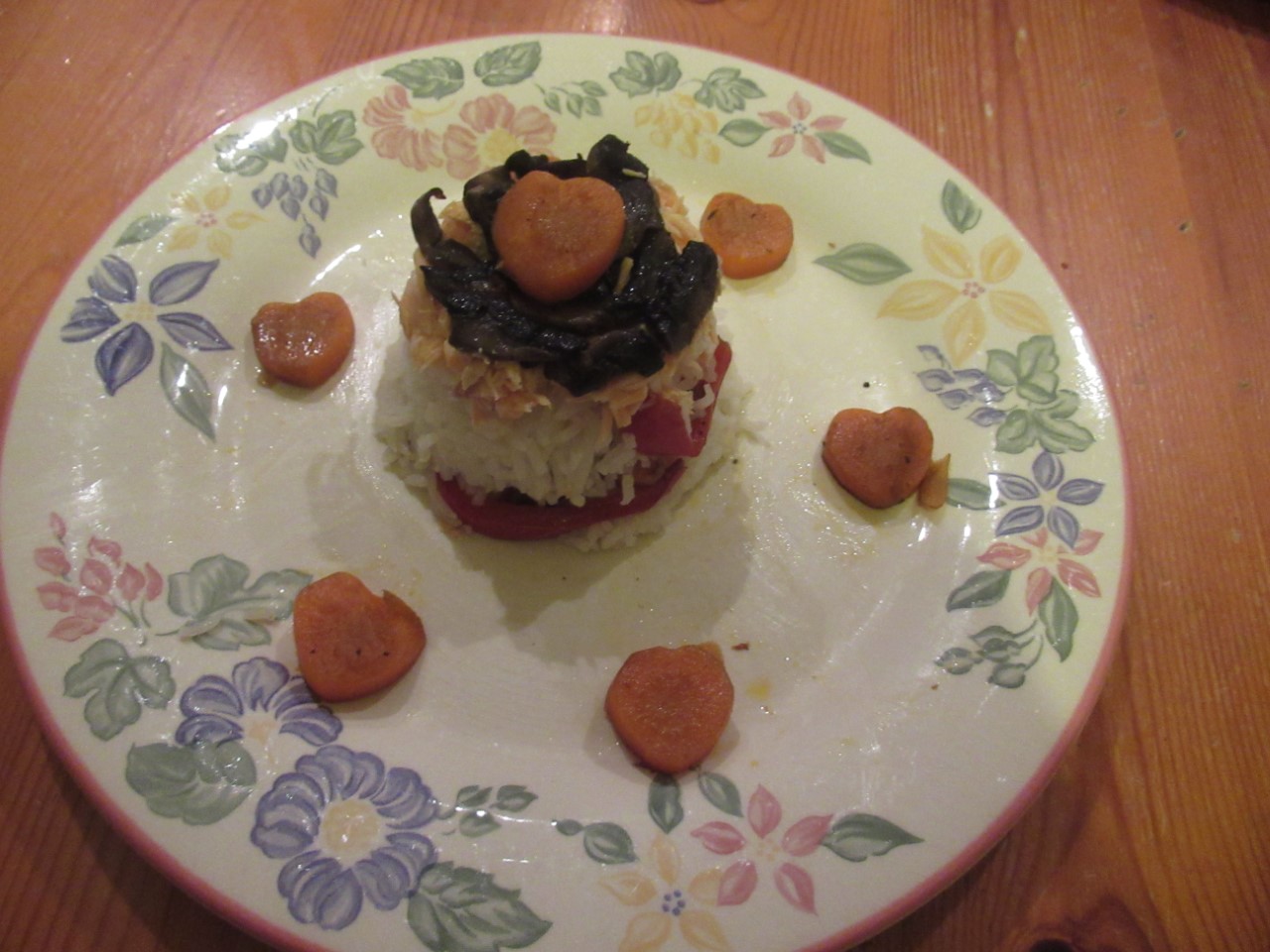 The Foreign Language Idiom competition is now closed. Well done to everyone who entered, the pictures look fantastic! The results will be announced in next week's bulletin. On Wednesday 10th February, we will be launching a Crafts Competition which pupils can attempt over half term. More information will be posted in the House Classrooms on Wednesday.
Hillary are still in pole position at the end of this week. However, Whittle's victory in the Ready, Steady, Cook competition has narrowed their lead. Chichester's hard work resulted in them earning the highest number of stars which has helped them close down Armstrong in third place. A new leader board was posted in the House Classrooms so pupils can have a closer look at how their House has been performing so far this half term.
Mr Gritton
Weekly Wellbeing

February is the month of love and I wanted this week to stress the importance of showing love to ourselves as well as others. It is all too easy to get caught up with the many demands on our time, our own and others' expectations, putting unreasonable and punishing demands on ourselves. We can worry so much about fulfilling others' needs and requests that we forget to fulfill our own. It's really important to 'still the busy' and listen to your own needs - what do you need right now?
Taking time to love and care for yourself is vital in order to maintain a sometimes (or often) busy life.
The links below suggests ideas for teenagers in how to self care and how to support your children to practice self care
Teenagers: https://teencalm.com/mental-health/self-care-for-teens/
Parents guide: https://www.blurtitout.org/2019/11/07/15-care-children/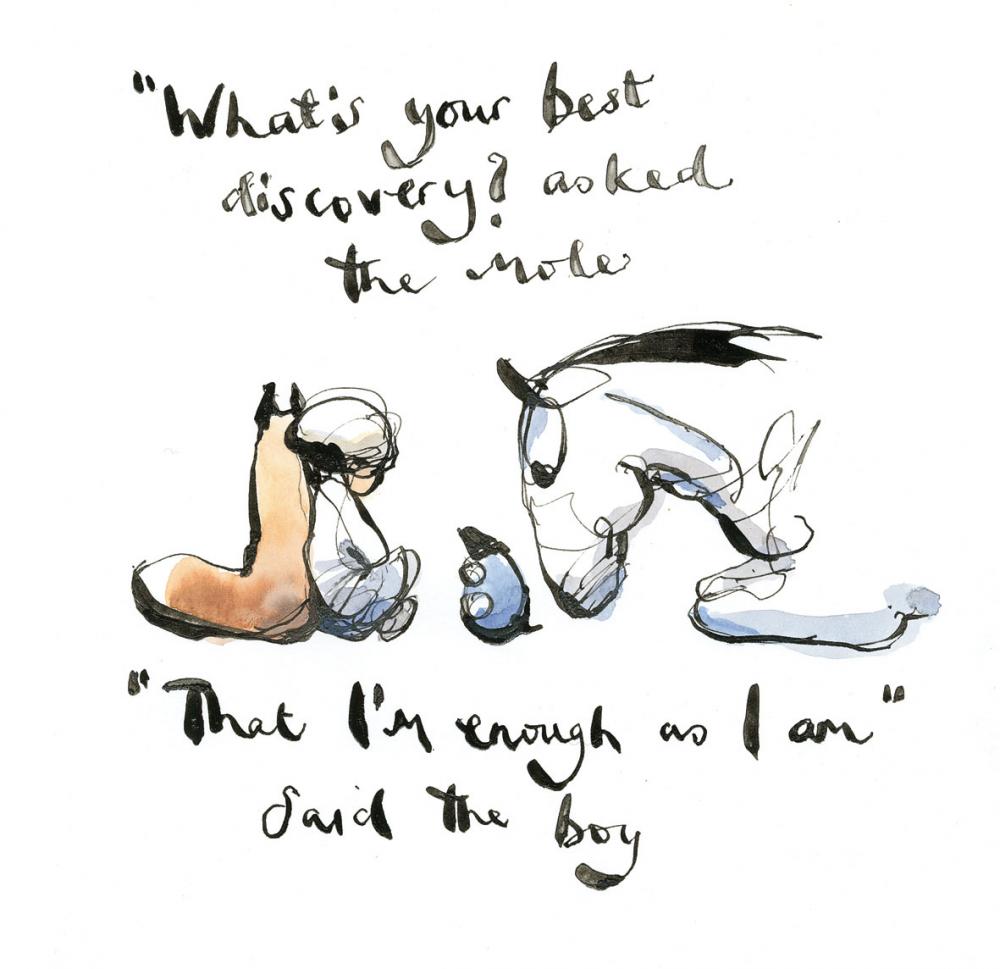 It is easy to be our own harshest critics; instead, show the love and kindness it is often easier to bestow on others, to yourself. Forget about perfection and recognise your own personal and unique talents - and remember you are more than enough. Show yourself some love!
Chance to Chat
With this being Children's Mental Health week and yesterday 'Time to Talk' day, we are hoping to allow more opportunity to chat and socialise outside of lesson times. Therefore, starting next Wednesday, there will be an opportunity for pupils to join a hosted google meet to catch up with friends and acquaintances in other classes and talk outside of lessons. They will need to add the following code to Google Meet.
Prep - Wednesday 3 - 3:30pm - chance2chat
Senior - Wednesday 1 - 1:30 - chance2chat
I hope to see some of you there!
Mrs Douglas, Wellbeing Coordinator
E-Safety Tips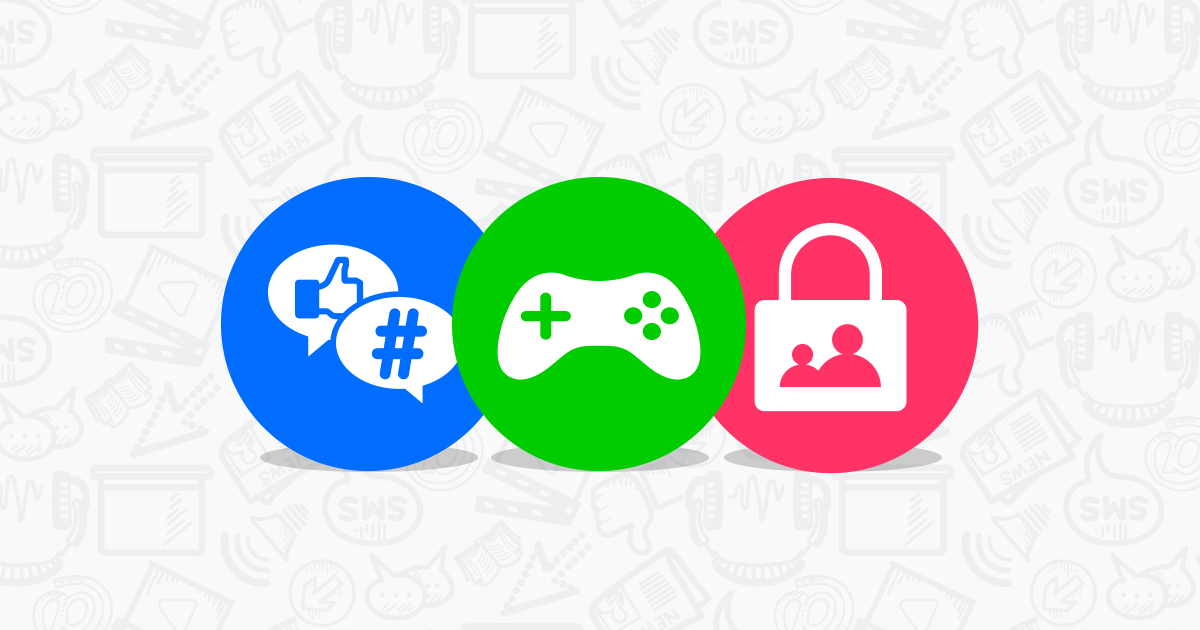 5 | Engage in their world
To understand your child's online world and spot if something is going wrong, it's vital to know what they are doing. So, take a healthy interest and remember to regularly ask your child about their favourite vlogger, game, or activity.
Mr Boden
Performing Arts News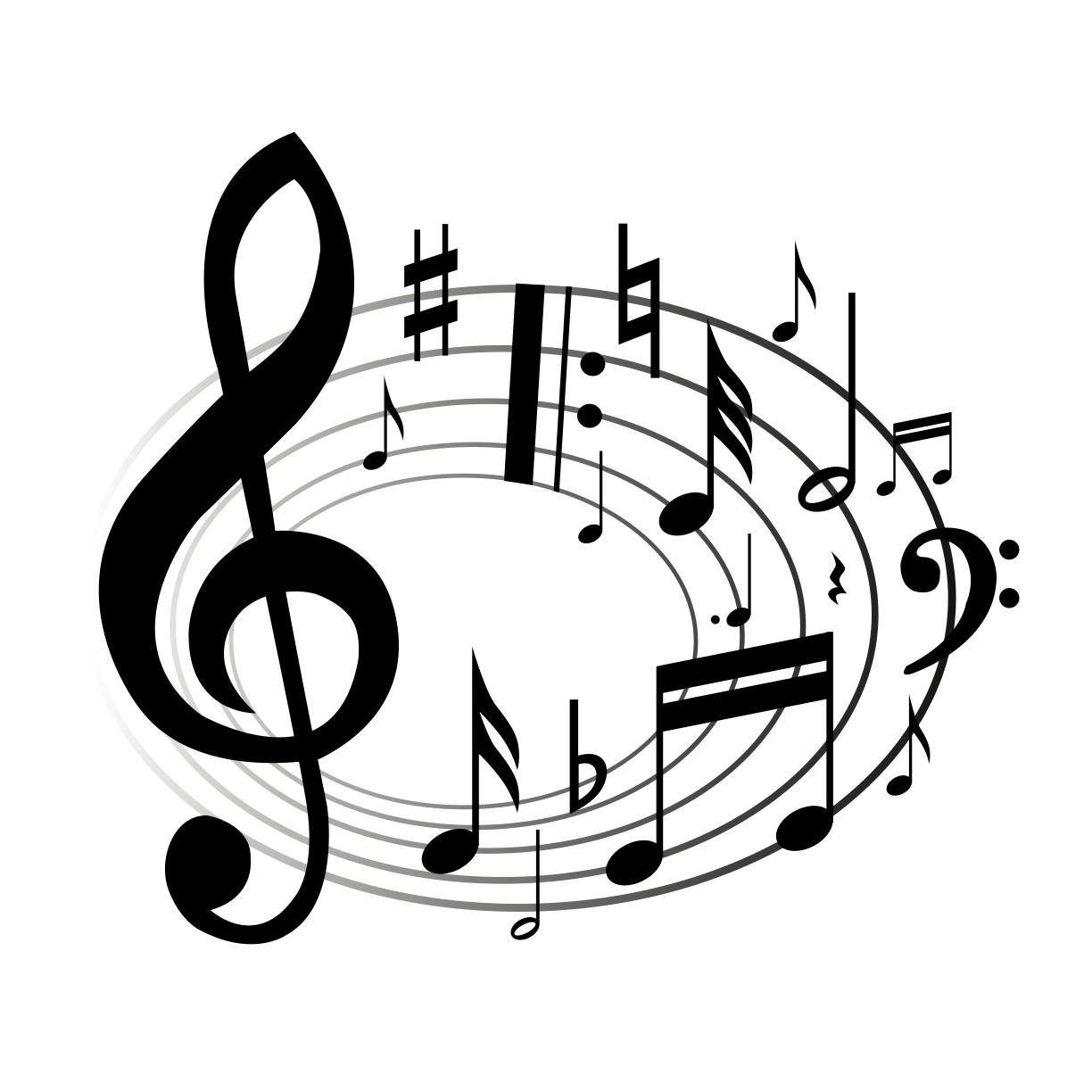 House Music
As the deadline approaches, we have received a flurry of first round entries for this year's remote competition. Don't forget the deadline is Wednesday 10th February. Our judge this year will hopefully be announced next week, so watch this space!
Weekly song
For Pre-prep (and anyone else of course!) this week's song offering is Milo the Xylophone - a young member of Barry's Band he has tricks and glissandos galore! Check him out below:
Mr Rye's Podcast
This week's episode is a look at the power of the backing singer - why they are so powerful in all styles of music? We visit a few surprise backing singers and of course along the way play some wonderful music and uncover some tenuous links. Check it out below:
https://soundcloud.com/nickryemusic/mr-ryes-music-ep-15-050221/s-AYw16CSARXq
Mr Rye
A Message from the Medical Room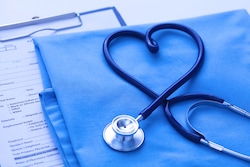 Lots of optimistic Covid-19 news this week locally, with infection rates continuing to fall in Surrey despite the South African variant popping up in Woking (for example, as of Wednesday this week, Guildford's rate had fallen to 204 per 100 000, and Waverley's to 182.1 per 100 000). I've also been pleased to hear the good news from a handful of our clinically extremely vulnerable DOK community members, that they've now had the first of their 2 Covid-19 vaccinations.
At school, we've been running asymptomatic lateral flow device tests on staff working at school, and it's all good news so far. In fact, not wanting to tempt fate, but it's now been a few weeks since I've been informed of any positive Covid-19 tests across our entire community.
We are also able to offer a one-off lateral flow device test to any asymptomatic senior pupils who are attending school as a vulnerable or critical worker child. This is entirely optional; if your senior school child is due to attend school next week, please email me at csarjant@dokschool.org so I can send you the consent form if you'd like to take up this offer.
Keep up the good social distancing work everyone - progress is definitely being made!
Wishing you a happy weekend,
Mrs Sarjant
PADoK News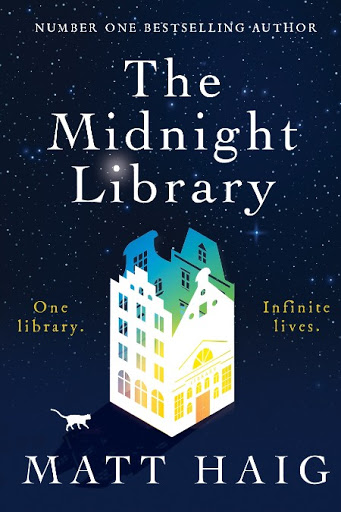 Please join the PADOK Book Club and read this term's PADOK Book Club choice, "The Midnight Library" by Matt Haig. We look forward to getting together again for a glass of wine over a Zoom catch up on Thursday 18th March at 8pm.
Between life and death there is a library, and within that library, the shelves go on forever. Every book provides a chance to try another life you could have lived. To see how things would be if you had made other choices . . . Would you have done anything different, if you had the chance to undo your regrets?"

A dazzling novel about all the choices that go into a life well lived. Somewhere out beyond the edge of the universe there is a library that contains an infinite number of books, each one the story of another reality. One tells the story of your life as it is, along with another book for the other life you could have lived if you had made a different choice at any point in your life. While we all wonder how our lives might have been, what if you had the chance to go to the library and see for yourself? Would any of these other lives truly be better?
The PADoK Team
School Social Media
At Duke of Kent School we have two social media platforms, Twitter (@DoKSchool) and Instagram (dukeofkentschool).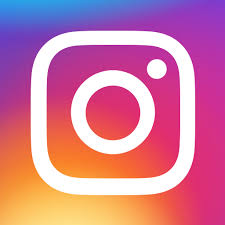 Our Twitter account is public however, our Instagram account is private to keep it strictly for the Duke of Kent School community only. You will need to request to follow the account.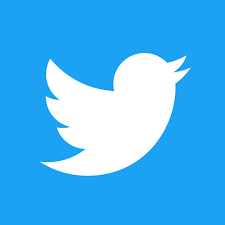 Please do follow the accounts to receive the regular updates and to see highlights from each day at School. There is a link to the Twitter account below.
Miss Vernon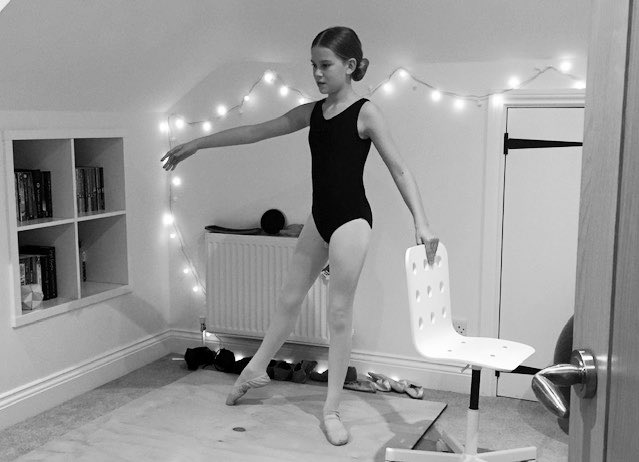 Florrie P in Year 7 has been using dance to express herself. She takes part in 10 virtual dance lessons a week of varying styles. It's great exercise and great for wellbeing. Well done Florrie! #ChildrensMentalHealthWeek #ExpressYourself
@Place2Be
#Wellbeing
@tarabhavs
https://t.co/Wj7dUzvMlU
4 hours ago
Follow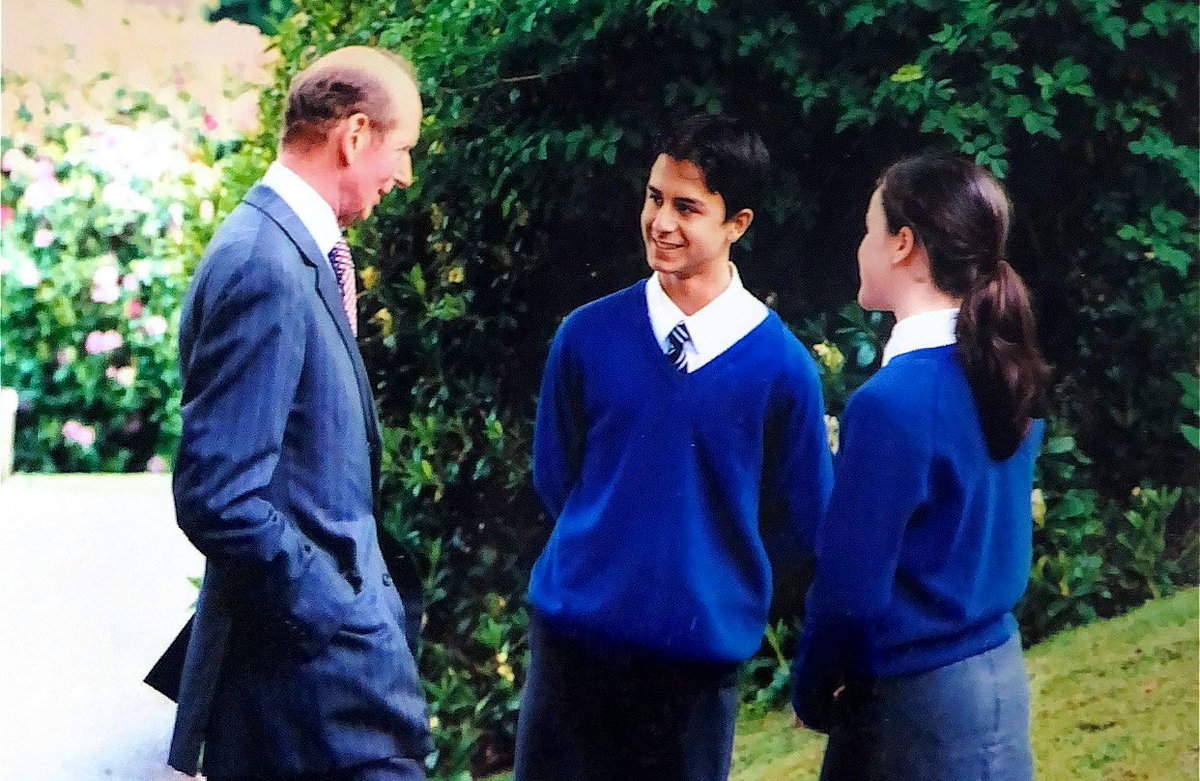 #ThrowbackThursday - A Royal visit in 2001. Heads of School Joe Fernandes and Georgie Klein welcomed The Duke of Kent to visit Duke of Kent School. He had a tour of the school and met staff and pupils. It was a very special day in the school's history.#TheDukeOfKent #TheDoKWay
https://t.co/4jTuEeVoAe
1 day ago
Follow