Prep and Pre-prep School Updates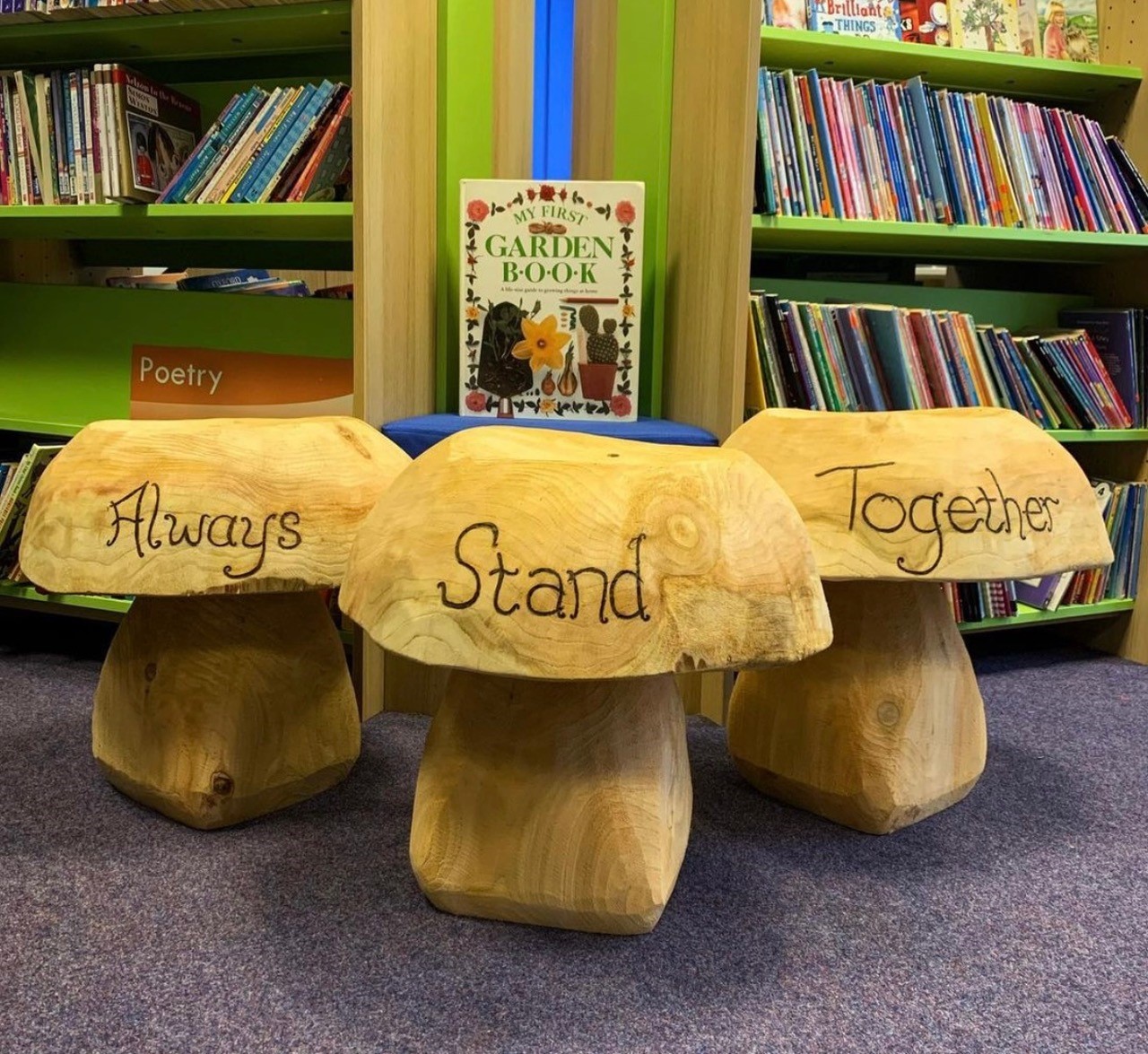 This week we had a very special arrival in the Prep School, in the form of our new 'buddy bench'. Three giant mushrooms engraved with the words 'Always Stand Together'; words suggested by Myles C (Y6), thank you Myles! These friendship seats will provide a place for children to sit if they are feeling lonely or sad. When a child notices another child sitting on one of our mushrooms, they can offer the hand of friendship through a smile, conversation or an offer of play. These seats will offer a positive addition to the school's existing anti-bullying strategies, encouraging pupils to recognise and respond to the needs of others. We are very grateful for the generous donation we received which enabled us to purchase them.
In relation to learning this week, during Science lessons, Year 3 set up investigations to show how water travels through a plant, Year 4 have investigated how string telephones work and Year 5 have been investigating air resistance by making different parachutes. Reception have done some marvellous measuring using their toys and equipment at home as well as making themselves into a balance scale!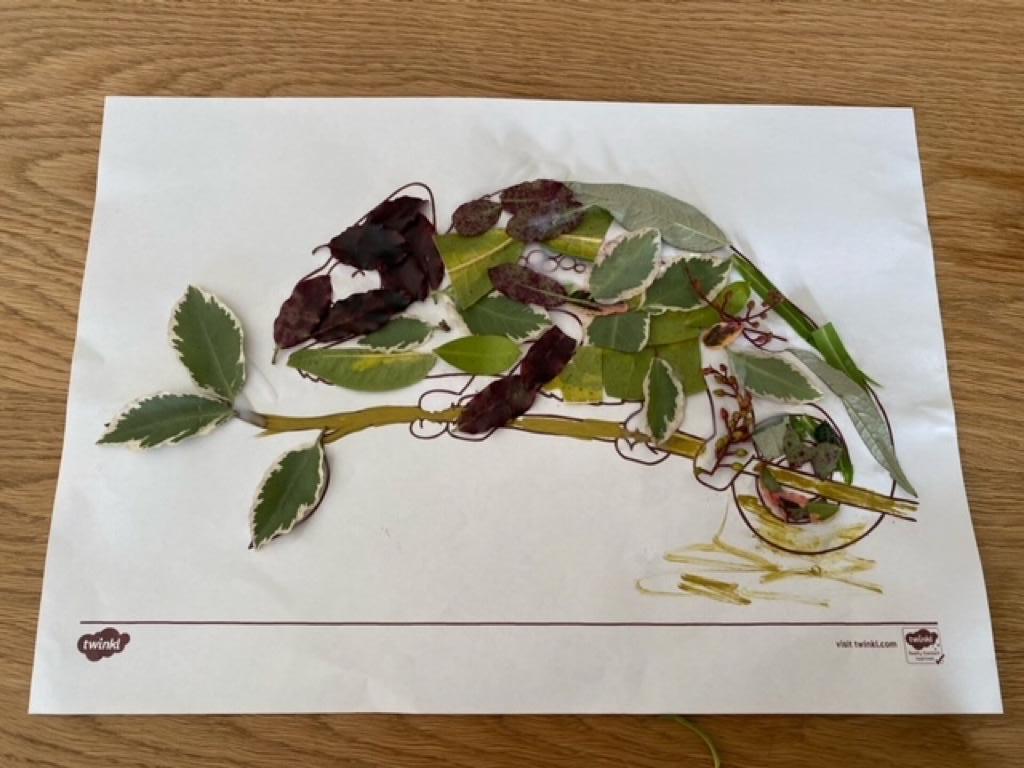 Year 2 have been learning about reptiles and completed a chameleon collage, selecting different materials to reflect the environment where their frog can be found.
Year 3 have also been on a fact-finding mission, collating information about different rainforest animals. In Year 6 English, pupils have been getting to grips with working in online groups, showing good teamwork to develop biographies of author Kenneth Grahame.
Value Certificates
Effort - Rebekah S, Arthur S, Holly B, William M
Responsibility - Ben W, Kit B, Tom S
Stars of the Week
Nursery - Gracie B for settling into Nursery with enthusiasm and an increasingly positive attitude towards new experiences.
Reception - Obie M for good number formation work and fantastic measuring with dinosaurs!
Bodhi G for amazing measuring and comparisons with his toys and for showing good effort with writing skills.
Year 1 - Joey S for attitude to learning especially in English and Maths.
Year 2 - Rufus S-C for a thoroughly improved attitude towards writing and English.
Mrs Green