A Message from Mrs Knox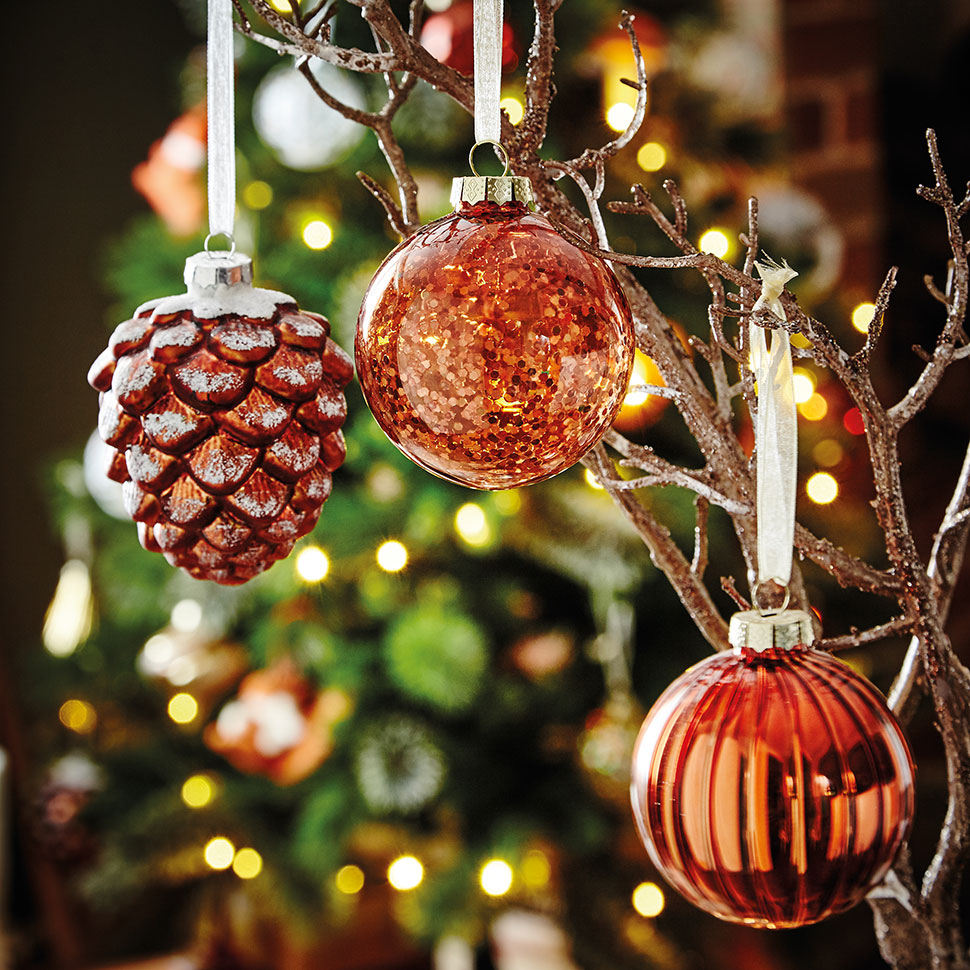 .......and just like that we come to the end of the Autumn Term. We have managed to hold all of our annual events as usual through the wonders of live streaming and pre-recordings and, through those, it has helped us remain as a strong community as we all settled down to watch them together and unite from afar. The pupils, parents and staff should all be so proud of what they have achieved this first term. This tenacity and resilience is what makes me excited for the beginning of the Spring Term. I would like to sincerely thank Chris Wright for the excellent job as Head of Prep & Pre-Prep this year. He has done a remarkable job under extremely difficult circumstances and returns the department to Becky Green in the New Year in a very healthy and happy position. Natasha Higman also leaves us at the end of the term and we thank her for her outstanding contribution to the Prep School. Finally, may I take this opportunity to wish you all a very Merry Christmas and a Happy New Year. Let's hope that 2021 will allow all of us to return to some degree of normality. I look forward to seeing all of the pupils on Tuesday 5th January.
Mrs Knox
Little Shop of Horrors
It has been a fascinating and educational experience for all of us involved in 'Little Shop of Horrors'. The goalposts have shifted regularly and we have found ourselves having to adapt to the changing times. I have been blown away with the maturity of the Year 11 cast - from start to finish they have accepted the enforced changes with patience and understanding and their work ethic and maturity has been exceptional (most of the time!)
The weekend of filming we did last Saturday and Sunday was the icing on what has been a very large and at times unstable cake! The cast were focused and so professional, waiting until they were called to set and then performing with energy and no little skill to basically an empty theatre, apart from four cameras, a band and the staff involved. To say we are proud of them is an understatement - they have excelled themselves beyond all expectation and it is will be an experience we will all treasure.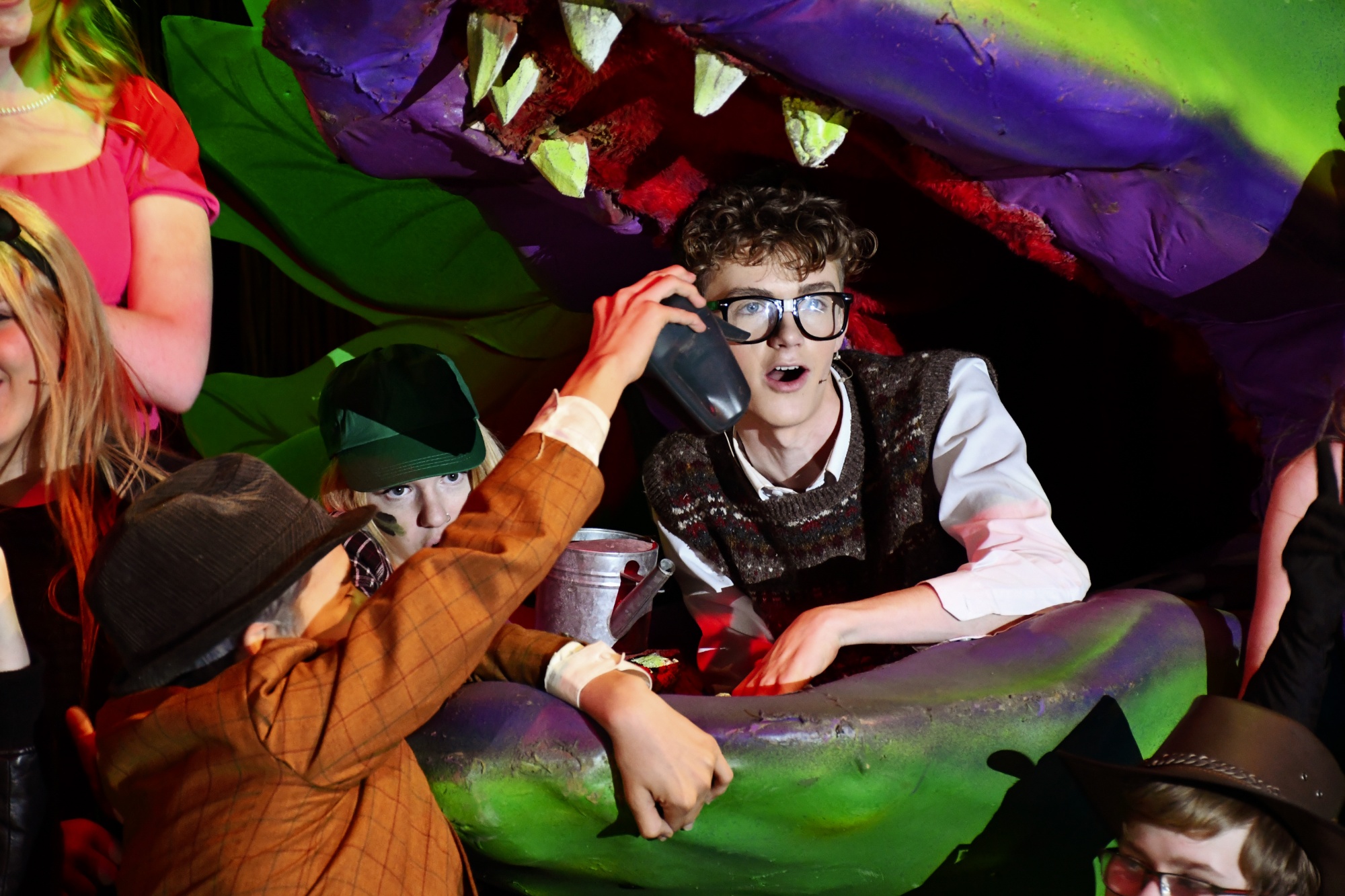 Huge thanks are due to Vic Rivero, who came and filmed the production for us, Miss Shelton (whose photos are quite spectacular - please do have a look via the link below), Mrs Punter, Mrs Douglas, Mrs Kerr, Miss Barnes, Mrs Honey and Lisa Lee. To parents and staff for their ongoing support and of course, to our amazing pupils.
The final film will be available shortly after Christmas I hope - if the editing goes well!
To view all the pictures from the performance please click the link below:
https://www.dukeofkentschool.org.uk/gallery/?pid=3&gcatid=2&albumid=36
Mr Rye
Prep School Christmas Concert
On Friday 4th December we held our annual Prep School Christmas Concert. This is always a wonderfully festive affair and signifies the start of Christmas at school. Of course it was not the usual format but, thanks to the wonders of technology, we were able to live stream pre-recorded videos that the performers had made in school. Hosting from Old Hall around a roaring fire, the Prep Form Teachers each introduced the children from their forms who were performing, and we also were treated to the Junior Choir's rendition of Ding Dong Merrily on High and the entire school, outside, singing Santa Claus is Coming to Town - a rare treat!
Congratulations to the Birketts who won the fancy dress competition and of course to all the children who worked so hard to get their pieces ready in good time, so they could be videoed and edited.
You can still view the concert here:
Mr Rye
School Carol Service
On Wednesday 9th December we held our first virtual Carol Service, live from St Nicolas Church in Cranleigh. Despite the challenges this presented the event was an enchanting and reflective affair, with a combination of live carols and readings and pre-recorded songs, streamed at 6pm from the church. We were delighted to welcome Tim Clifford Hill, a former singing teacher of the school, to be the vicar at the service, and he did a wonderful job. As did, of course, our pupils who sang with skill, focus and musicality. Huge congratulations must go to Isla B who sang the first verse of Once In Royal David's City beautifully, and to the 'Harmonesians'- Kiki B, Zara H and Martha McA - who sang a beautiful arrangement of Silent Night, arranged by Martha M.
You can view the service here:
Mr Rye
Code Breaking Challenge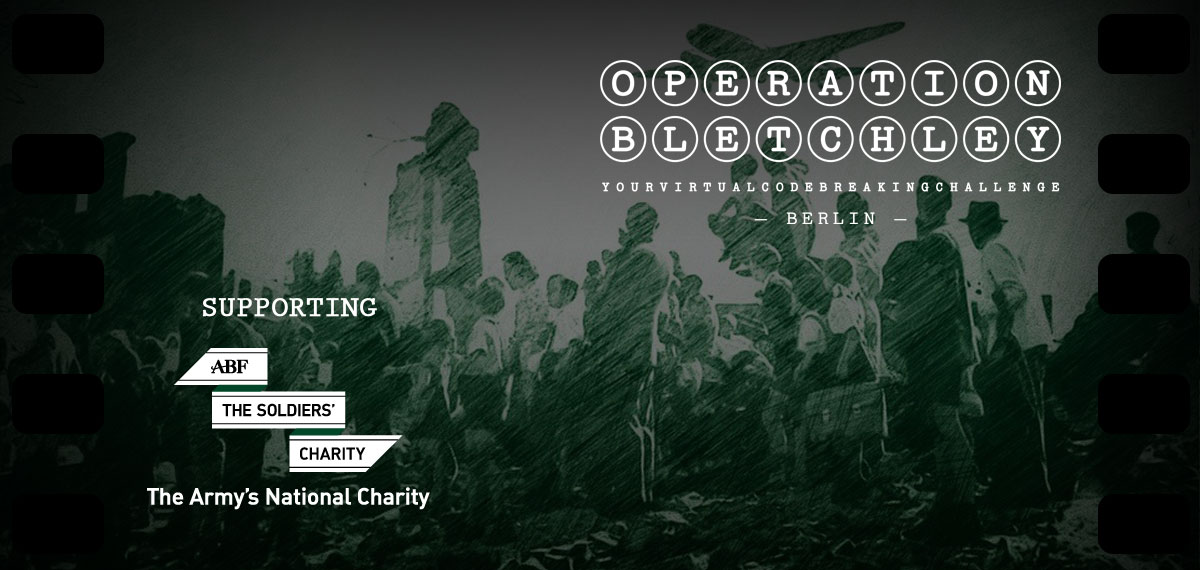 Here's a brilliant charity code breaking challenge for our Senior pupils organised by Bletchley Park. It costs £10 per group or individual to enter and involves walking 24 miles over 12 days and cracking 12 codes (3 different levels are available) with proceeds going to ABF - The Soldiers Charity. Head over to ABF The Soldiers Charity for full details and let us know how you get on!
Mrs Coackley
Sport at Duke of Kent School
Although there have been no inter-school fixtures, this has been a very busy term for the pupils on the courts and pitches. House Hockey tournaments have been organised for Years 3-11 and the standard of play has been great to see. The wonderful teamwork has been very noticeable in the tournaments and competitions where everyone is encouraged to play, the togetherness and camaraderie that has been demonstrated has been uplifting and quite inspiring. We have also started the House Badminton and Table Tennis competitions; these will be finalised in the Spring Term. Looking ahead to the Spring Term, we will be organising House Netball, House Cross Country and a dance competition which we are particularly excited about! We are also planning to get more pupils into the swimming pool. Unfortunately, due to the ongoing situation, we will not be playing inter-school fixtures in the first half of the Spring Term; we will review this before the half term break in February.
Mr Herbert
Year 11 House Hockey
Some Year 11 girls played out a thrilling hockey match last Friday afternoon. The standard of play was very good and the effort and determination to win was magnificent. Houses were combined due to smaller numbers. The passing, dribbling, tackling and movement from all of the girls was excellent throughout. Well done to all of the girls who took part in this 4-3 thriller, we look forward to more wonderful House matches next term.
Mr Herbert
Year 10 House Hockey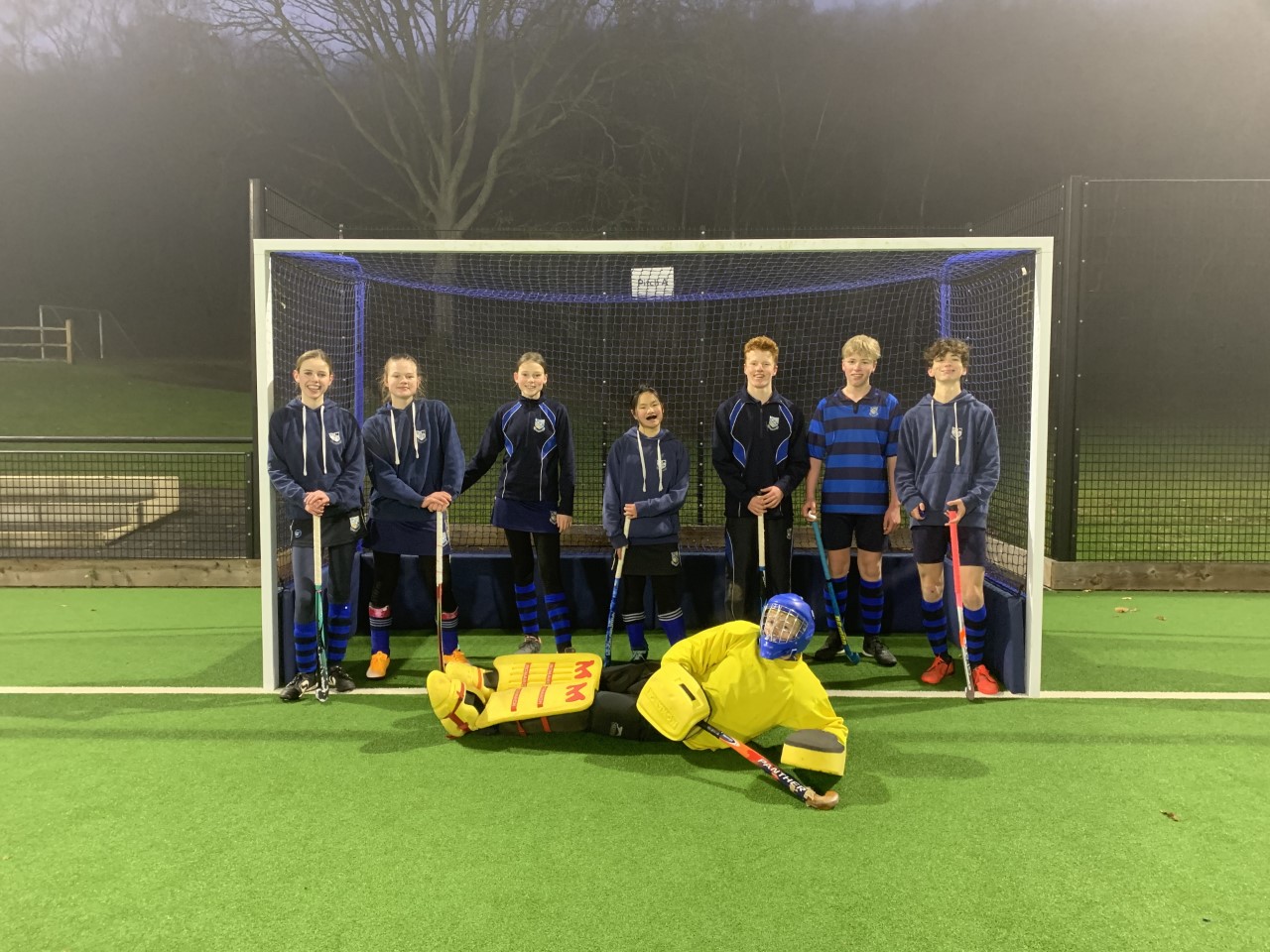 On Tuesday afternoon, Year 10 took part in their house hockey competition on the Wilsons' Pitch. Amazingly, every pupil in the year group took part in the tournament, making for a great atmosphere! Armstrong played Chichester first, it was a close game with chances for both teams. Marcus D managed to score two impressive goals for Armstrong to give them the win. Meanwhile, it was goals galore as Hillary took on Whittle. Freddie S was on excellent form scoring all 4 of Whittle's goals. Teddie J worked well with Amelie WB to score 1 for Hillary. Next up was Armstrong v Hillary. Armstrong had begun to work well as a team with passes connecting and goals flowing. Izzy B and Dylan M added to the score line and earning another win for Armstrong. Chichester and Whittle were extremely well matched, the score finished 1-1 with Celine C and Freddie S scoring one goal each. The final matches were Armstrong v Whittle and Chichester v Hillary, both matches ended in draws making for an exciting final! These match ups ended up being the final and the 3rd and 4th play off. By this point, the teams were getting pretty chilly as the fog set in and the temperatures decreased to less than 3 degrees! Brilliantly, the determination of the players did not waver, in particular, team Armstrong with Molly G in goal and Lucy P in defence as they continued to shout encouragement to the rest of their team during the final! The match was full of excellent play with Emily B, Emma B and Oscar H linked up nicely for Whittle but Armstrong proved too strong for them and managed to secure the win and were therefore crowned the Year 10 hockey tournament champions! Meanwhile, Chichester and Hillary were fighting it out for 3rd place. Due to various music lessons and injuries, they were down to just 4 a side! Both teams gave everything and Chichester managed to get the win to come in 3rd place. Well done to all the Year 10s involved for their enthusiasm and effort, in particular the GKs - Ben West, Molly G and Ben Wil!
Miss Vickers
Year 8 House hockey
Wednesday afternoon saw Year 8 take part in their house hockey competition. It started with Armstrong playing Chichester and Hillary taking on Whittle. Chichester started strongly winning 2-0 and Hillary beating Whittle. The second round of matches saw Armstrong playing Hillary and Chichester playing Whittle with both games being 0-0. In the final round of league matches saw Armstrong play Whittle. It was a tight first half with neither team being able to score past Jack B and Alex F. However, after the restart Armstrong scored with 25 seconds with a lovely run down the line from George P who crossed it for Rufus B to nutmeg the goalkeeper. Chichester took on Hillary with Hillary winning 1-0 with a goal from Harry A. Next up was the Final and it was a rematch for Chichester vs Hillary. This was a reverse of the previous match with Chichester winning 1-0 with the goal from Felix R. In the 3rd and 4th playoff game Armstrong came out winners even with Jack B making a number of brilliant saves.
1st - Chichester
2nd - Hillary
3rd - Armstrong
4th - Whittle
Year 5 and 6 House hockey.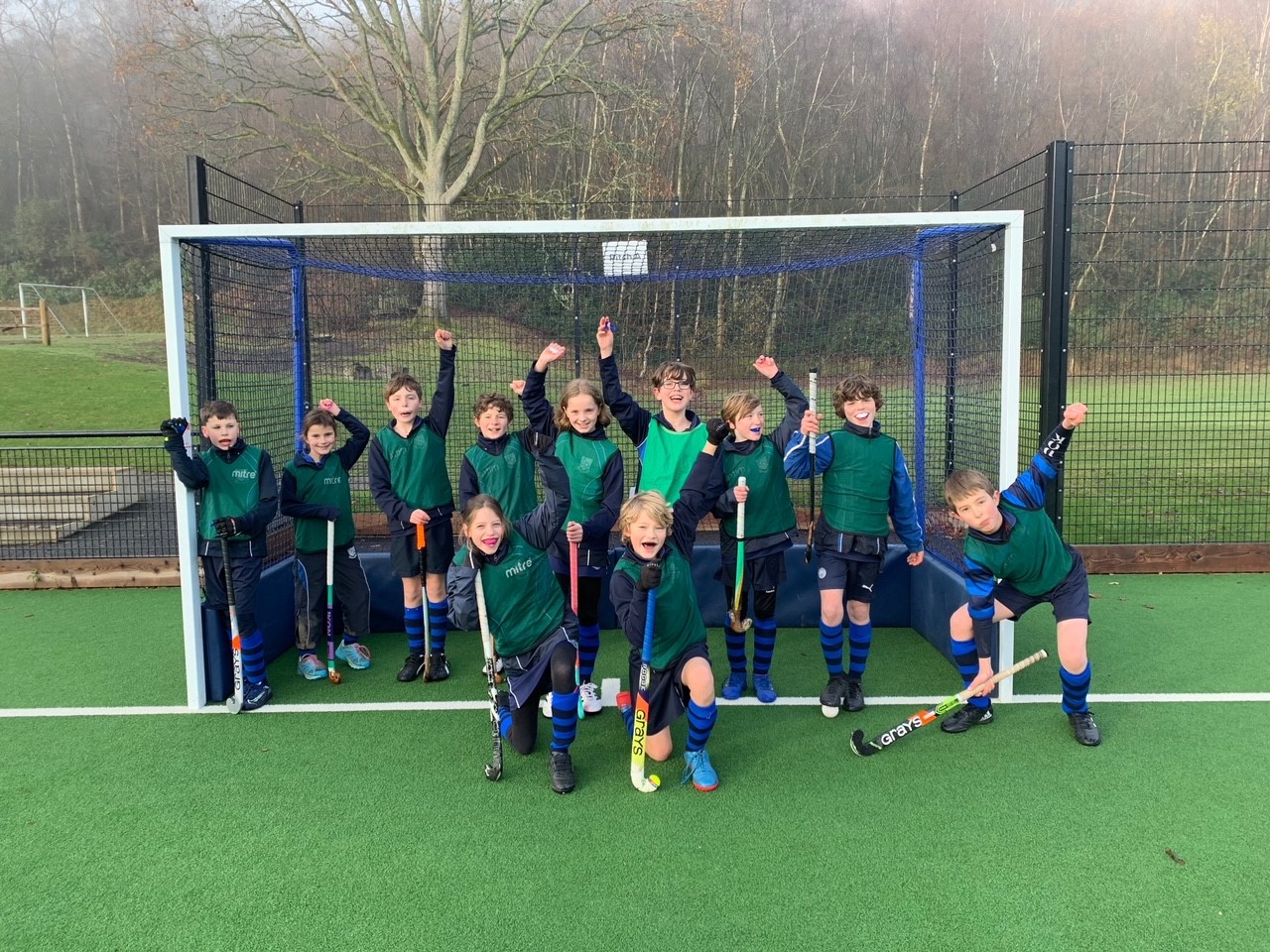 The Year 5 and 6 House hockey competition took place on Monday and Tuesday. It was great to see everyone involved showing their skills they have been working on in lessons. The first round of matches saw close matches between Whittle and Armstrong resulting in 0-0 draw and Hillary losing to Chichester 1-0. Armstrong continued their strong defence when they drew against Hillary 0-0, whereas Chichester won 4-0 against Whittle with goals from Robert S, Wilfred K and Felix C scoring twice. The last round of league matches saw Armstrong narrowly beat Chichester 1-0 and Hillary beat Whittle 2-0 with Levi L scoring both. This meant it was a repeat of these games for the final with Armstrong playing Chichester and the 3rd and 4th playoff between Hillary and Whittle. Hillary continued their scoring streak winning 3-0 against Whittle to take 3rd place. Both teams in the final defended brilliantly resulting in the score being 0-0. This meant we had a penalty run-out with Chester S and Felix C representing each team. Chichester came out as the winners with Armstrong coming 2nd.
1st - Chichester
2nd - Armstrong
3rd - Hillary
4th - Whittle
Mr Green
Virtual House Bake Off
This year, there was a slight change to the 'The Great DoK Bake Off Competition'. It was decided that as the pupils couldn't bring in some of their great bakes (much to our disappointment!), the competition would be run as 'The Virtual DoK Bake Off'. The students were given the brief 'Bake to make a smile'. They could interpret this theme how they wished, and some students chose to bake something in appreciation to the NHS and key workers. As part of the competition, the pupils had to submit their method, a short clip of them making their cake and a picture of them holding their proud creation!
After an intensive judging process from our Year 11 House Captains, they managed to narrow the entries to two pupils from the Senior School and two pupils from the Prep School. The judging was then handed over to the House Leaders and Rob Harvey, our Catering Manager to make the final decision.
After some serious cake envy, it was decided that the overall winners were:
Senior School Winner: Kora W (Year 10) - Chichester
Prep School Winner: Patrick W (Year 6) - Hillary
These two are proud winners of a 'Great British Bake Off' Cookbook which will definitely keep them busy over the festive period.
A special mention to the following students who were also chosen by the House Captains for the most impressive bakes!
Armstrong - Daisy N (Year 7) Penny A (Year 4)
Chichester - Ava W (Year 8) Henry R (Year 6)
Hillary - Sydney R (Year 7) Holly B (Year 4)
Whittle - Violetta P (Year 8) Grace M (Year 4)
Well done to everyone who entered; we were highly impressed with the quality of bakes and the effort that was put into the bakes to meet the brief and put a smile on our faces!
Merry Christmas and a Happy New Year!
Miss Anand
Wright Rowing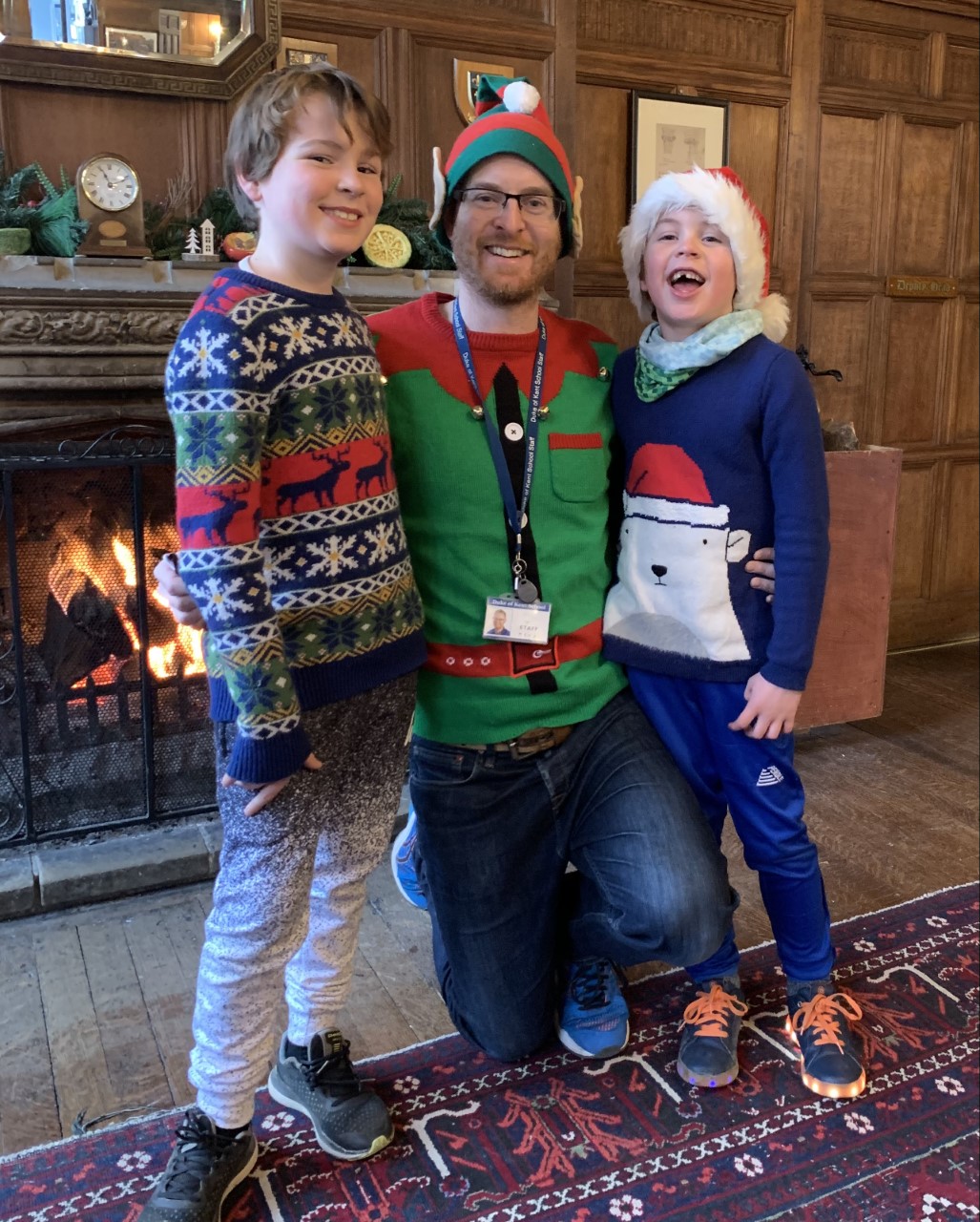 Patrick and Ben W (in Years 5 and 3) have been undertaking an epic adventure this year, embarking on a virtual rowing journey from Cranleigh to Nice. With a "little" help from their mum and Mr Wright, they are now nearly at their journey's end - a whopping 1,440km. The challenge began back in May, and they're aiming to complete the distance by Christmas. They've raised over £3,500 for Macmillan Cancer Support so far, so if you'd like to donate, you can do so at:
https://www.justgiving.com/fundraising/chris-wright121
Mr Wright
Year 7 History
Year 7 pupils acting out the events of the Pilgrimage of Grace, a serious rebellion against Henry VIII, in an end of term classroom play.
Mr Seeley
A Message from Matron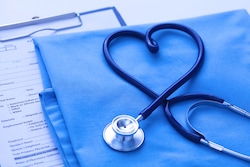 We've made it to the end of term - I think I might just have to pop open some bubbles tonight! A huge thank you to everyone; students, staff and family at home; for all your efforts observing school Covid protocols and government guidelines; we've done remarkably well this term with only isolated incidents of community members needing to isolate, and the school meanwhile remaining fully open.
Please all enjoy a restful Christmas holidays, stay safe and well, and continue to keep up the good work; though the vaccine is on its way out to those most in need; it will be a while before we can let our guard down. Your vigilance particularly as we head towards the new Spring Term in January would be very much appreciated.
I will continue to access my work emails periodically throughout the holidays (csarjant@dokschool.org), so do continue to let me know of any Covid-related issues (or other health matters) that arise during the break; particularly anything that occurs during this weekend 12th/13th December that might require people to isolate as a result, due to close contact at school this week - fingers and toes crossed that won't be necessary.
Otherwise, we wish you all a very Merry Christmas and a Happy New Year - let's hope it's a good one this time!
The School Nurses
Prep School News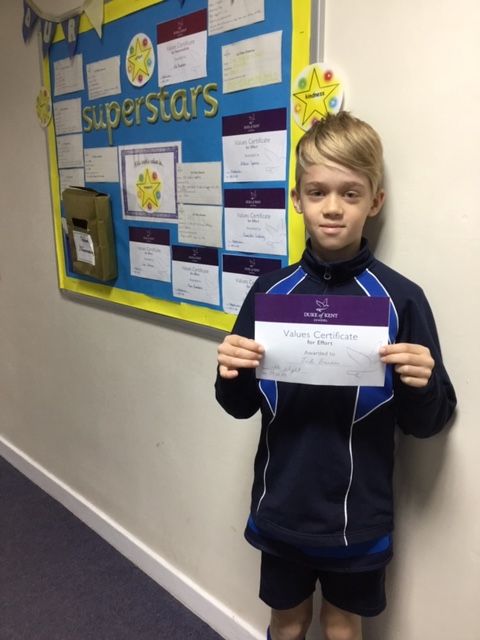 This week we bade a sad farewell to Miss Higman. She has become such a valued member of the team and has made such an impact with the children she has taught, that it is hard to believe she has been at Duke of Kent School only just over a year. The children presented Miss Higman with a card filled with fond farewell messages. A few highlights include:
"...you've been one of the kindest teachers ever - you always had a warm heart. I wish you the best of luck" Arthur D-K
"...I hope our school gave you as much joy as you gave me" from Eva P-R
"...thank you for teaching me Maths and Endeavour and for just being there when we need you." Penny A
Miss Higman leaves us to take over as Year 2 Lead at Southwater Infant School, and we wish her every success in the future. As we regrettably say goodbye to Miss Higman, we are excited to be welcoming back Mrs Green after Christmas, who will resume her role as Head of Prep & Pre-prep. In the new term, we also hope to welcome some other new additions, in the form of three toadstools. These have been purchased by School Council with a donation made very kindly by Mr Hampson, and will be installed along the edge of Junior Jungle and Southbank. This 'buddy bench' will give the pupils somewhere to sit and chat, especially if they are looking for a friend to play with. The toadstools will also be engraved with "Always Stand Together" - the winning words in our anti-bullying competition, as suggested by Myles C. Lastly, I'd like to wish all the Prep and Pre-prep pupils and their families a very Merry Christmas, and we look forward to seeing what you can achieve next term.
Mr Wright
E-Safety Tips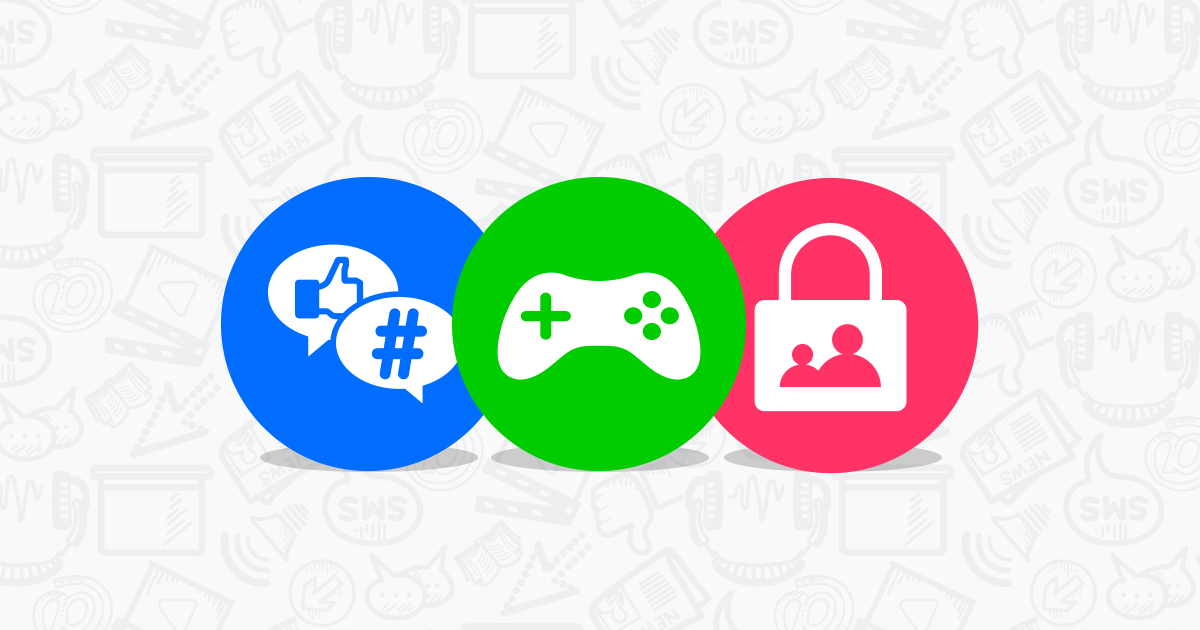 Steps to a better digital-life balance
How to make sure your family home stays healthy and happy on and offline.
Sensible screen time - Battles over screen time can be a tricky part of family life, but they don't need to be. What children are doing on their devices is far more important than the amount of time they're spending on them. So, make sure they're watching, playing, and reading good-quality, educational and age-appropriate content rather than worrying about setting strict quotas. That said, if you notice your child's schoolwork, sleep, mood, or health being affected, it's time to talk and revisit the rules.
Mr Boden
PADoK News
It has been an interesting term for the PADoK team and, like everyone, we have had to change the way we do things. However, it has been very interesting seeing the results that have come from our new approach and it felt to us that the events were more accessible to all parents.
Our first event was the annual Macmillan Coffee Morning, which went ahead with the help of Zoom, socially distanced small groups meeting for coffee and a direct link to Macmillan for donations. This was a great success and we raised a staggering £880 for Macmillan, who were incredibly grateful to Duke of Kent School community
Sadly, we could not have our Manns Christmas shopping event this year. In previous years we have invited both Peaslake School and Ewhurst C of E Infant School to join us with great success. Unfortunately, they, like so many local schools, missed out on much needed fundraising this year. PADoK decided to donate a £50 Manns voucher and £150 to both Peaslake School PTA and Ewhurst C of E Infant School PTA. Both schools were very appreciative of this donation from our school.
Our big event of this term was the Christmas Hamper Raffle. We were so grateful to all those parents who generously donated to our collections. We had such an incredible amount of lovely items that we were able to make 17 hampers, 5 more than last year. Ticket sales via email were a huge success and we have raised an incredible amount for the school. Due to the ongoing issues caused by Covid 19, we have decided to donate the sum of £500 from the ticket sales to the Cranleigh Food Bank. We hope that this will help in some way to bring some cheer to those most in need this Christmas.
We look forward to welcoming you on winter walks over the coming term and to our first Book club meeting of the year.
Wishing you all a Merry Christmas and a very Happy New Year
The PADoK Team
School Social Media
At Duke of Kent School we have two social media platforms, Twitter (@DoKSchool) and Instagram (dukeofkentschool).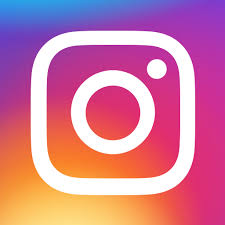 Our Twitter account is public however, our Instagram account is private to keep it strictly for the Duke of Kent School community only. You will need to request to follow the account.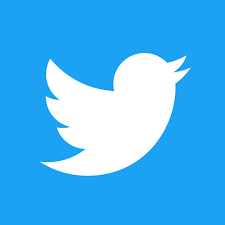 Please do follow the accounts to receive the regular updates and to see highlights from each day at School. There is a link to the Twitter account below.
Miss Vernon
Shere and Peaslake Scouts Christmas Tree Appeal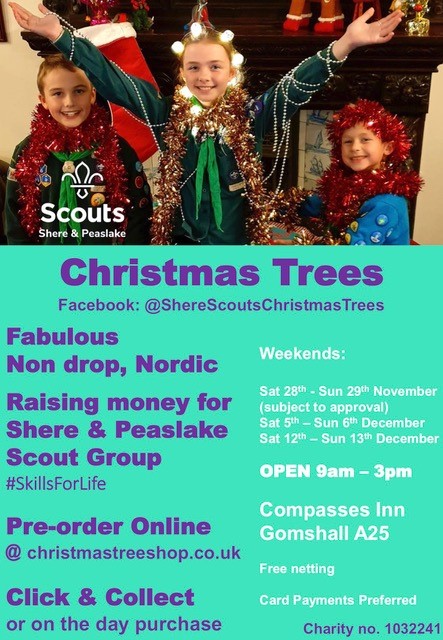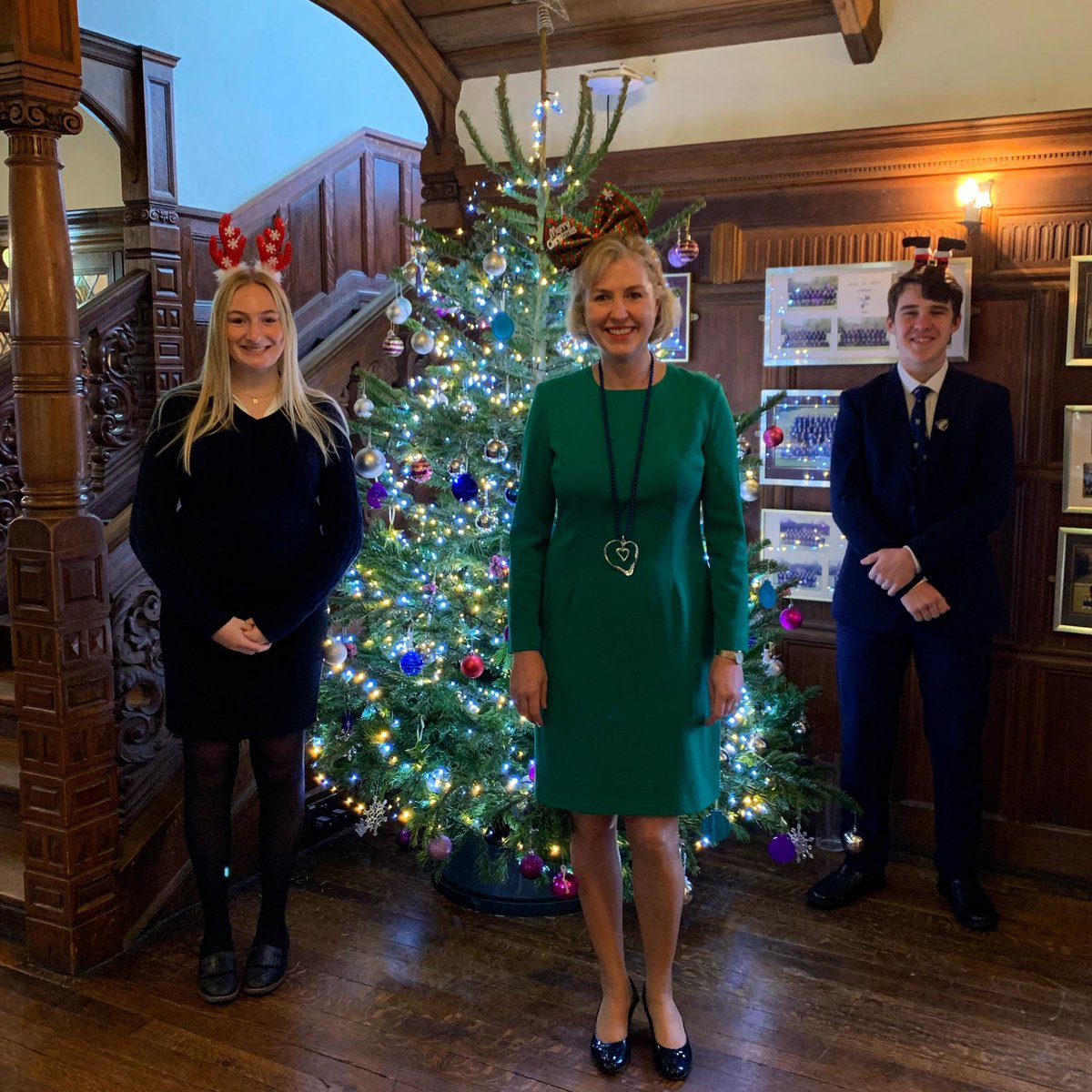 Duke of Kent School wishes you all a very Merry Christmas and a Happy New Year. Let's hope that 2021 will allow all of us to return to some degree of normality. We look forward to seeing you all on Tuesday 5th January ☃ #EndOfTerm #ChristmasHolidays #SeeYouNextYear
https://t.co/al1lNM8RTa
30 minutes ago
Follow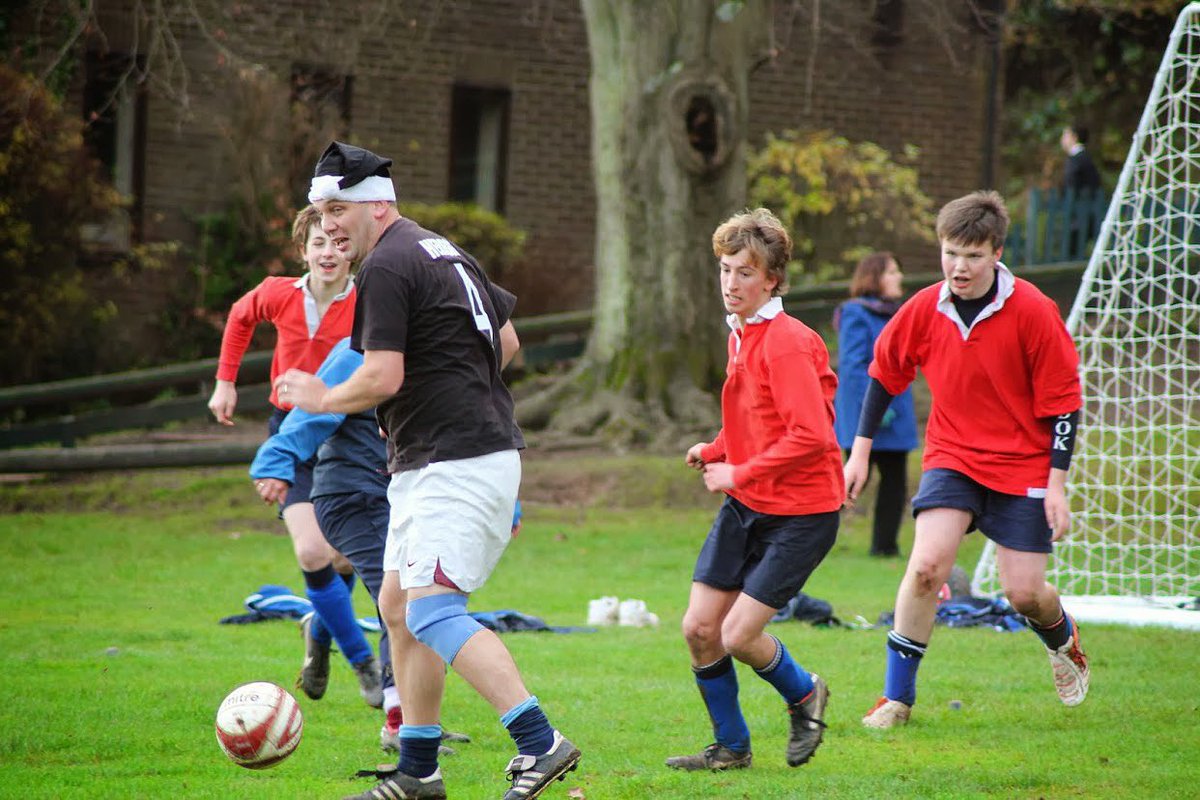 #ThrowbackThursday - Staff v. Senior Boys' Football Match December 2011. This was an annual event at Duke of Kent School that brought out the competitiveness of staff. Always such fun for players and supporters! ⚽ #StaffVPupils #ThrowbackThursday #PupilsTakingOnMrHerbert
https://t.co/DCkxaafv66
20 hours ago
Follow