A Message from Mrs Knox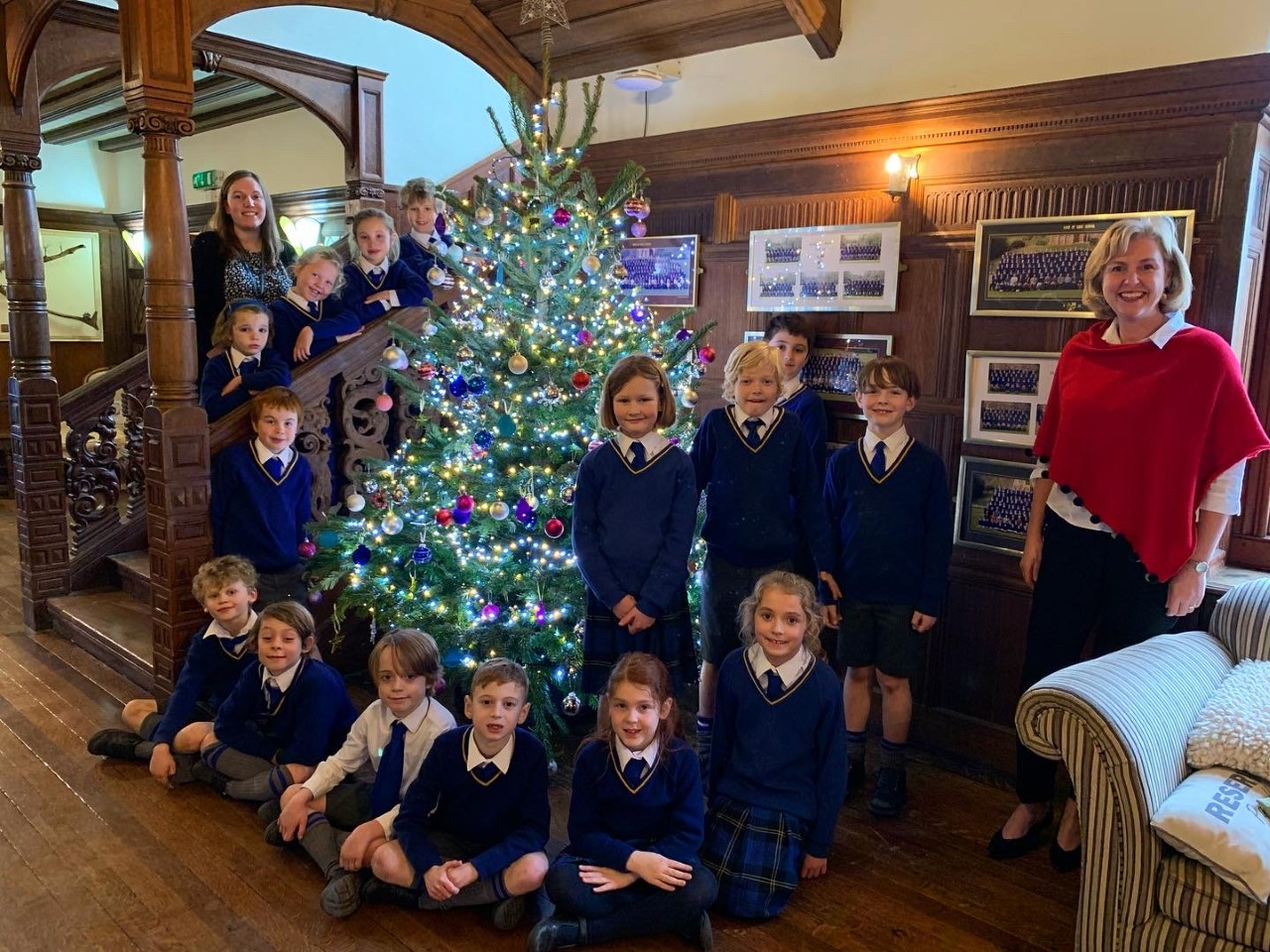 The week has just flown by and Christmas has almost arrived at Duke of Kent School. The Christmas tree is now up in Old Hall and Year 3 have decorated it just beautifully! The fabulous Christmas hampers are also joyful to look at and I would like to thank PADoK for this wonderful Christmas cheer. Winning tickets will be drawn during our School assembly on Friday 4th and we will email you if you are a lucky recipient. They can be collected from reception during the last week of School.
As we approach the end of term, a few reminders and dates.
The Year 11 production, Little Shop of Horrors will be recorded next weekend and shared during the Christmas break
The Prep School Concert will be live streamed at 7pm on Friday 4th December (link below)
The Carol Service will be live streamed at 6pm on Wednesday 9th December, hopefully, from St Nicholas Church (link below). The 9th is a normal School day'
Thursday 10th December is Christmas Jumper Day and our fabulous Christmas lunch
Friday 11th December will be our last day with the Final Assembly and Prize Giving and departures as follows: 12.00 Pre-Prep, Prep and Siblings & 12.30 Senior School pupils. Buses will depart at 12.45 and 1.30 and parents will be emailed separately with these details
First day of Spring term is Tuesday 5th January
We have worked really hard to improve the flow of traffic around the site. Please can I ask you to continue to be extremely vigilant around the site and to drive in a careful and defensive manner along the dark narrow lanes leading up to the school.
Finally, I would like to thank you for your continued support of the School over the course of this term and for the part you and the children are playing to keep us all safe. I would like to commend our whole staff team to you who have worked tirelessly to maintain a positive learning environment for the children in tricky times. Have a lovely weekend.
Mrs Knox
Year 11 Managing Stress
On Friday 20th November the year 11 cohort came together to discuss exam techniques and stress management over the coming months leading up to the Summer GCSE exams. This forum was designed not only to impart information and advice, with a little help from some industry experts on the big screen, but also for pupils to share their own thoughts and concerns regarding the GCSEs. We also wanted to stress the importance of these exams upon the pupils: they must take them seriously and achieve their best but also bear in mind that these are just one factor in what we are striving for them to achieve and not the single defining point of reference when assessing their success at Duke of Kent School. In what has been a turbulent year for all of us it is vitally important that the year 11 students consider their wellbeing as we enter exam season and prepare in a sustainable and positive manner. All pupils received an advice book entitled 'How to revise' and will be constructing their revision timetables in form time this week as they continue to prepare for their January Mock Exams and beyond. We wish them all the best with their upcoming exams - we are certainly all behind them!
Mr Wilson
ISA Poetry Competition 2020 Entries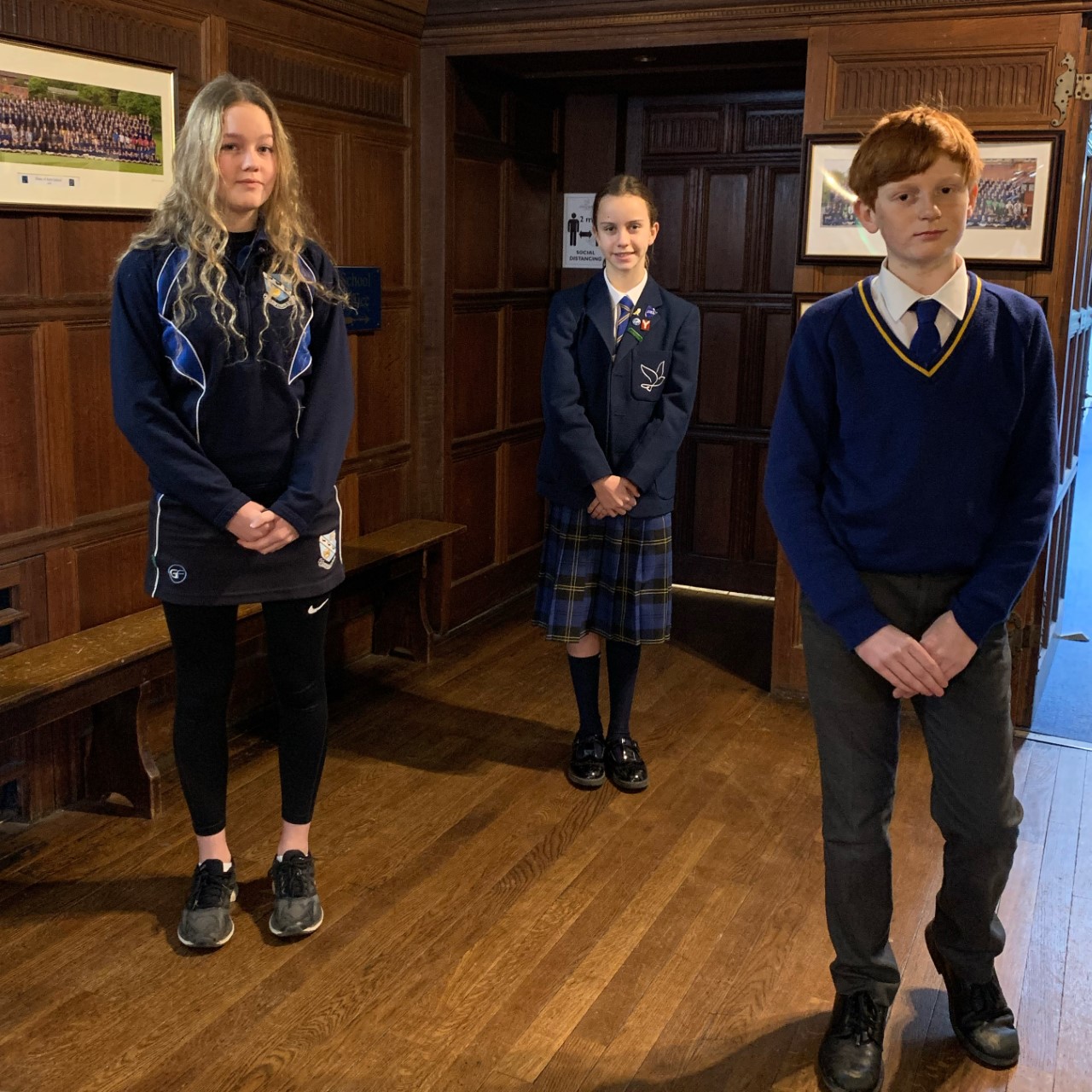 The Senior Students, Year 5 and Year 6 have been busily writing poems over the last few weeks for the ISA Poetry Competition 2020. Inspired by the work of award-winning poet Steve Camden, AKA Polar Bear, the students were invited to write a poem entitled: 'Everything All At Once'. With their creative hats on, the students were given the freedom to interpret this theme how they wish with many using current affairs, life as a student and even anti-bullying week for inspiration. Miss Anand, Mrs Punter, Mr and Mrs Southee then took the time to shortlist students from each of their classes. It was a difficult decision, but after reading through all the entries, it was decided that:
Laura S (Year 11) will represent the KS4 category Violetta P (Year 8) will represent the KS3 category and Tom R (Year 6) will represent the KS2 category.
Well done to all of the students who participated in this competition - the English department thoroughly enjoyed reading all of your poems!
Miss Anand
Blue Peter Badge Awarded to Eva P-R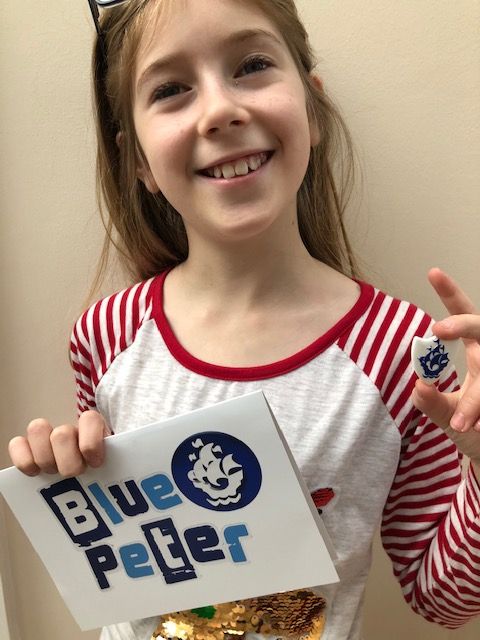 Eva P-R in Year 6 began a project for her Endeavour Award during the 2020 lockdown. The category she chose was Project Management. Eva diligently sketched out her plan of a toy house and decided on a two storey house with one-bedroom upstairs. She decided on the best materials to use and started making furniture for the house - a double bed, cupboards, tables etc.
Eva took her time with every tiny detail in the build such as making coat hangers for the wardrobe, picking pictures for the picture frames, choosing real flowers for a vase. She then downloaded a 'brick effect' for the outside to finish the look off. She really enjoyed the project and on completion wrote to Blue Peter to tell them about her project and she was awarded her first Blue Peter badge in November. Congratulations Eva.
Miss Vernon
Prep School Council
The School Council met to finalise discussions about the best way to spend the £200 that was donated to them last summer.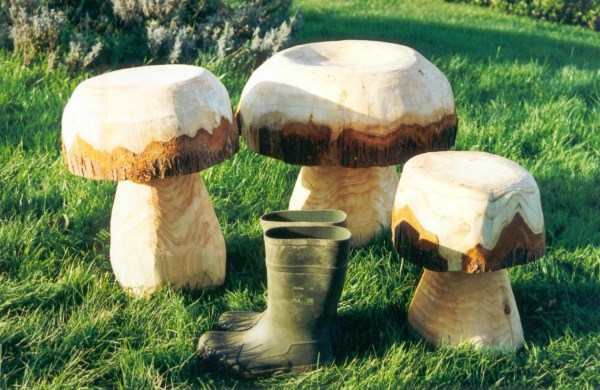 It was agreed that the money would go towards purchasing three giant mushroom seats! These mushrooms will be placed on the edge of Junior Jungle and will be used as a 'Buddy Bench'. Each mushroom will be engraved with a positive word to support our anti bullying policy. It was agreed that a competition would be held in the Prep School to decide what the most appropriate words should be, this will be judged by the School Council.
We look forward to purchasing them and them being used as a positive reinforcement of our Anti- Bullying Policy.
Mrs Lock
A Message from Matron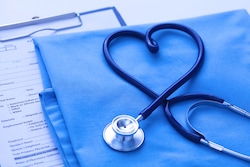 As a School, we continue to seek advice from Public Health England and continue to follow the government guidelines in all things Covid-related; with the safety of our students, staff and families at the heart of every decision that is made.
As yet, we at Duke of Kent School have still not needed to isolate any full year groups, only individual close contacts, which is a remarkable achievement. Thank you and your families for continuing to follow the "hands space face" advice, for getting tested when symptoms arise, and for letting me know at school of your test results (csarjant@dokschool.org).
We all look forward to the end of the National Lockdown next week, but must heed the Tier 2 (High Alert) rules which will apply to Surrey from December 2nd (the rules include a ban on households mixing indoors, and the rule of 6 applies outdoors), and we must particularly aim for caution as we head towards the end of term, in order to do what we can to reduce the risk of having to ask people to isolate in the run up to Christmas. For more information on the full list of Tier 2 rules please follow this link: https://www.gov.uk/guidance/local-restriction-tiers-what-you-need-to-know.
Finally, well done to all the children in years Reception to year 7 who had their nasal flu immunisations today - you were all very brave Flu Heroes!
Happy weekend everyone - 2 weeks to go - we can do this!
The School Nurses
Prep School News
There has been so much to celebrate this week, it really feels like the children are finding another gear - it's almost as if the promise of Christmas has put a spring in their step! There have been many personal achievements to applaud across the department, from Eva P-R receiving a coveted Blue Peter Badge for her Endeavour project, to Clara H-S earning a 'black belt' in her Numeracy Ninjas four days in a row - to mention just two. There have also been successes for Henry O'B, Jack R, Ben W and Isabella N as winners in the House draughts and House caption competitions, all claiming valuable points for their Houses. We also celebrated the Year 5s and 6s who entered the ISA poetry competition with some wonderfully emotive words on the subject of bullying. Congratulations to Jack May (3rd) and Patrick Wright (2nd), and especially to overall winner, Tom Robinson, whose poem will now represent Duke of Kent School as our entrant in the Junior category of this National competition. Besides all this, Year 6 met author, Marcus Sedgwick, live from his writing study in the French Alps and the School Council have been busy making plans to purchase some toadstool seating, to give the children a 'buddy bench' at playtime, launching a competition for the children to decide what anti-bullying themed words we will have inscribed on them.
Values Certificates for:
Effort - Theo C, Levi L, Tom S, Charlotte C and Arthur S
Responsibility - Kit B
Well done to all of you!
Mr Wright
Stars of the Week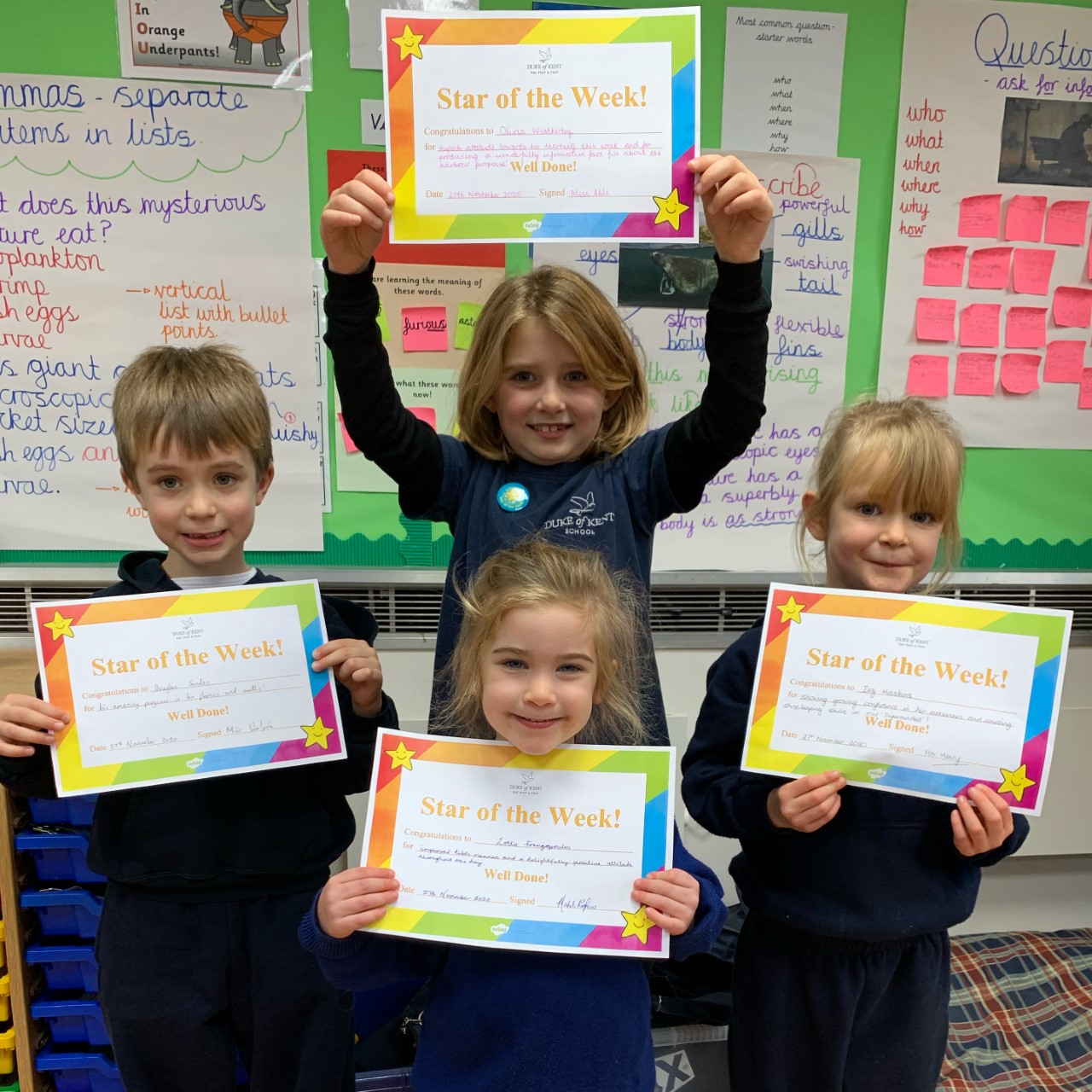 Nursery - Lottie F for her improved table manners and delightfully positive attitude throughout the day
Reception - Ivy H for showing growing confidence in her activities and amazing shop keeping skills in our Supermarket.
Year 1 - Douglas S for his amazing progress in his phonics and Maths!
Year 2 - Olivia W for superb attitude towards her learning this week and for producing a wonderfully informative fact file about the harbour porpoise!
Mrs Henry
The Performing Arts News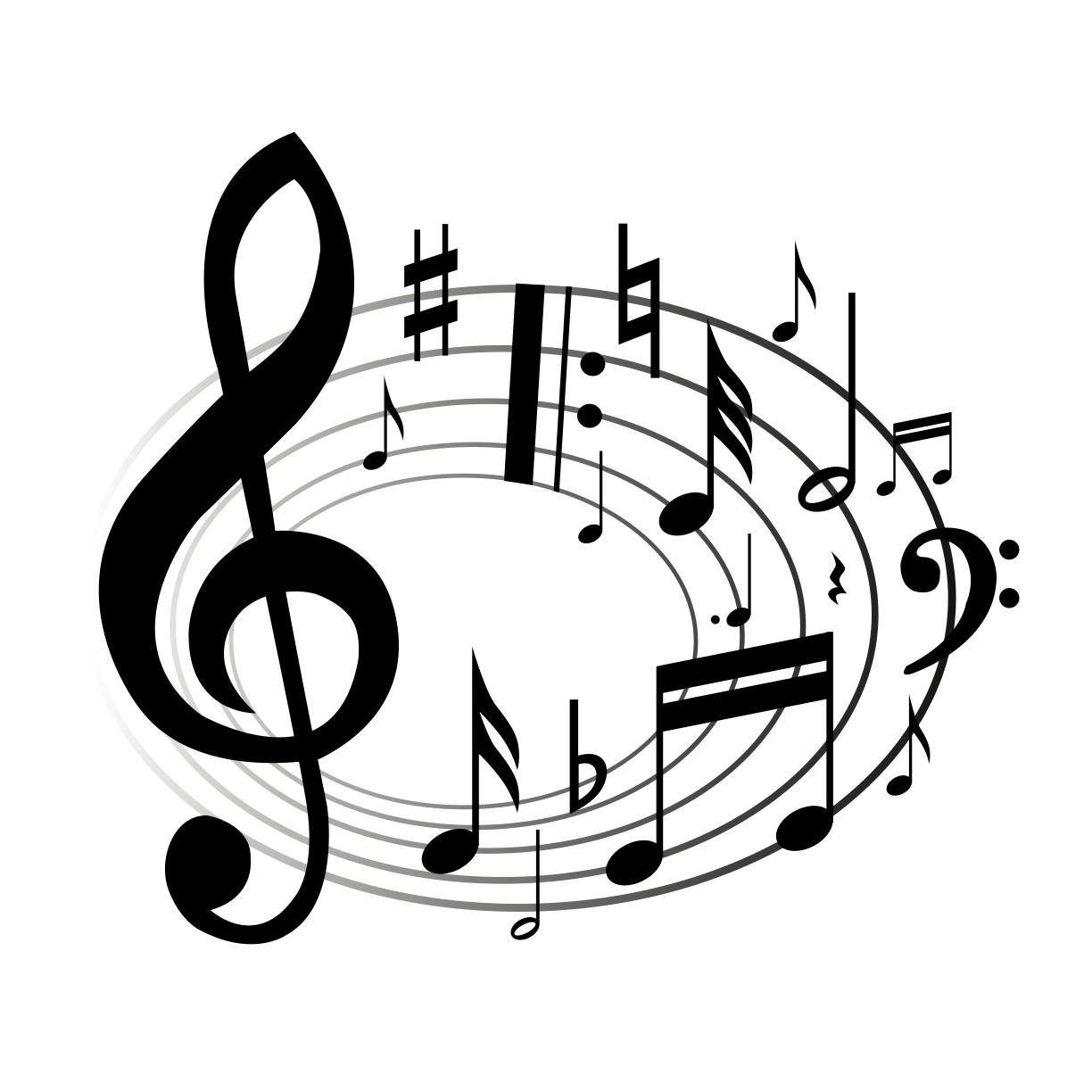 As we approach the end of term we are gearing up for probably our busiest time of year. This term it is of course different in nature but we hope still as entertaining and seasonal!
Below are two Youtube links that are the Live Stream links you need to watch the two 'remote' events that are happening. The first is for the Prep School Christmas Concert, which will be live streamed at 7pm on 4th December and the second is for our Carol Service, which will be live streamed on 9th December at 6pm. This year our carol service will be more of a seasonal reflection due to the pandemic and the lack of a congregation!
Well done to all those who have been filming in advance of these wonderful events, and good luck to all those who will be filming soon.
Prep Christmas Concert

Christmas Carols/reflection
Mr Rye
E-Safety Tips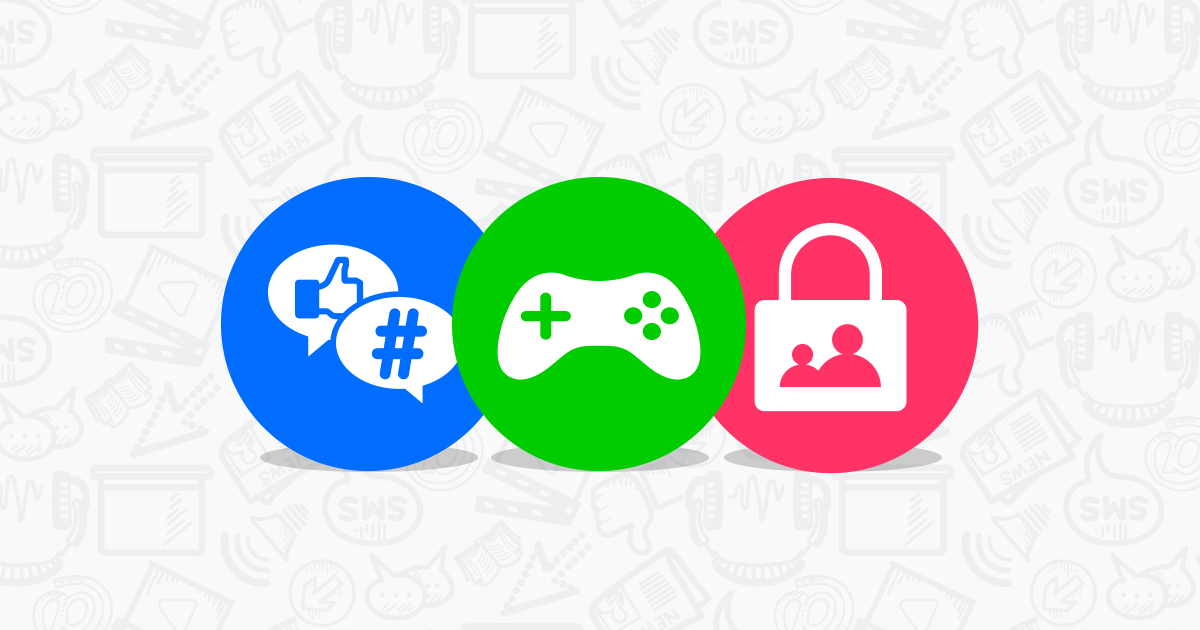 Understanding Cyberbullying
While the emotional aspects of bullying continue to be devastating, the Internet and social media have changed the way children experience bullying. Cyberbullying, simply put is bullying that happens online through social, gaming or instant messaging platforms.
Click here to watch "United Against Bullying" campaign video.
Mr Boden
PADoK News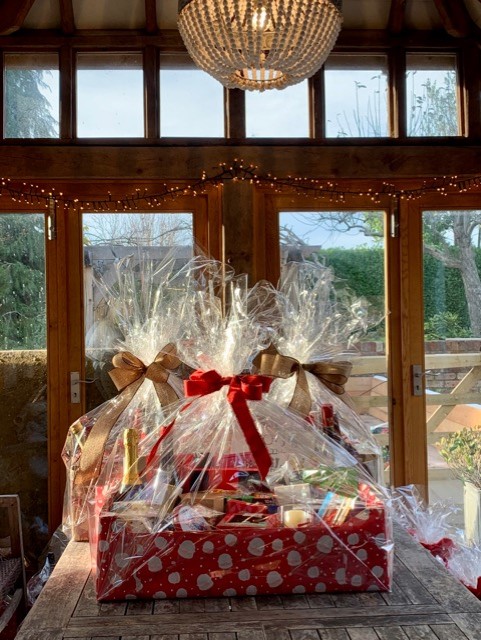 We have an amazing 17 gorgeous hampers to be won so there is a high chance one of those winners could be you!
Order tickets simply by e-mailing padok@dokschool.org with number of books (5 tickets) required, name and year group of your child/children.
We will debit the cost to your end of term bill, £5 per book.
PADoK Christmas Hamper Team
Stevensons Uniform Shop
With the Christmas period fast approaching their branch will be having a "shutdown" from the 14th of December to 1st of January and so their branches will be closed between these dates. Web orders will still be being processed but customers may experience longer delivery time frame. Please find the link to their website below:
School Social Media
At Duke of Kent School we have two social media platforms, Twitter (@DoKSchool) and Instagram (dukeofkentschool).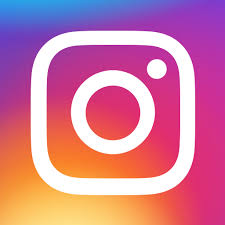 Our Twitter account is public however, our Instagram account is private to keep it strictly for the Duke of Kent School community only. You will need to request to follow the account.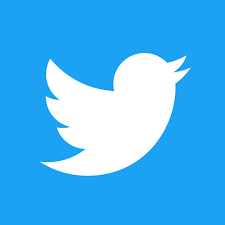 Please do follow the accounts to receive the regular updates and to see highlights from each day at School. There is a link to the Twitter account below.
Miss Vernon
@ChristmasHans
Your trees are just the best! It looks so beautiful in Old Hall. Thank you again!
24 minutes ago
Follow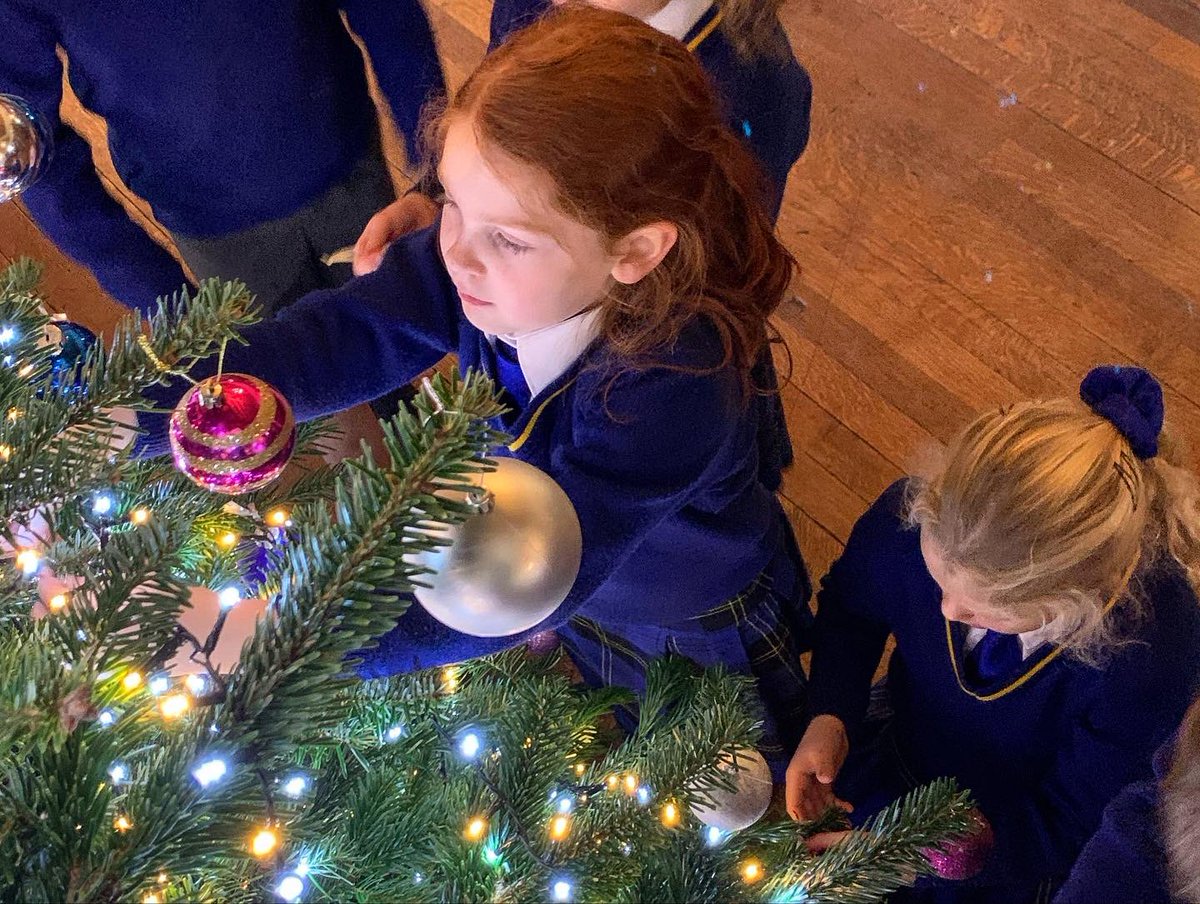 Year 3 have done a superb job of decorating the amazing Christmas Tree provided by
@ChristmasHans
. Our Old Hall now looks lovely and festive for pupils and staff to enjoy until the end of term! Thank you Year 3 and Miss Nott #ChristmasIsComing #Year3 #Decorating #DoKTradition
https://t.co/HYnytgf8nv
45 minutes ago
Follow