Year 2 Ocean Day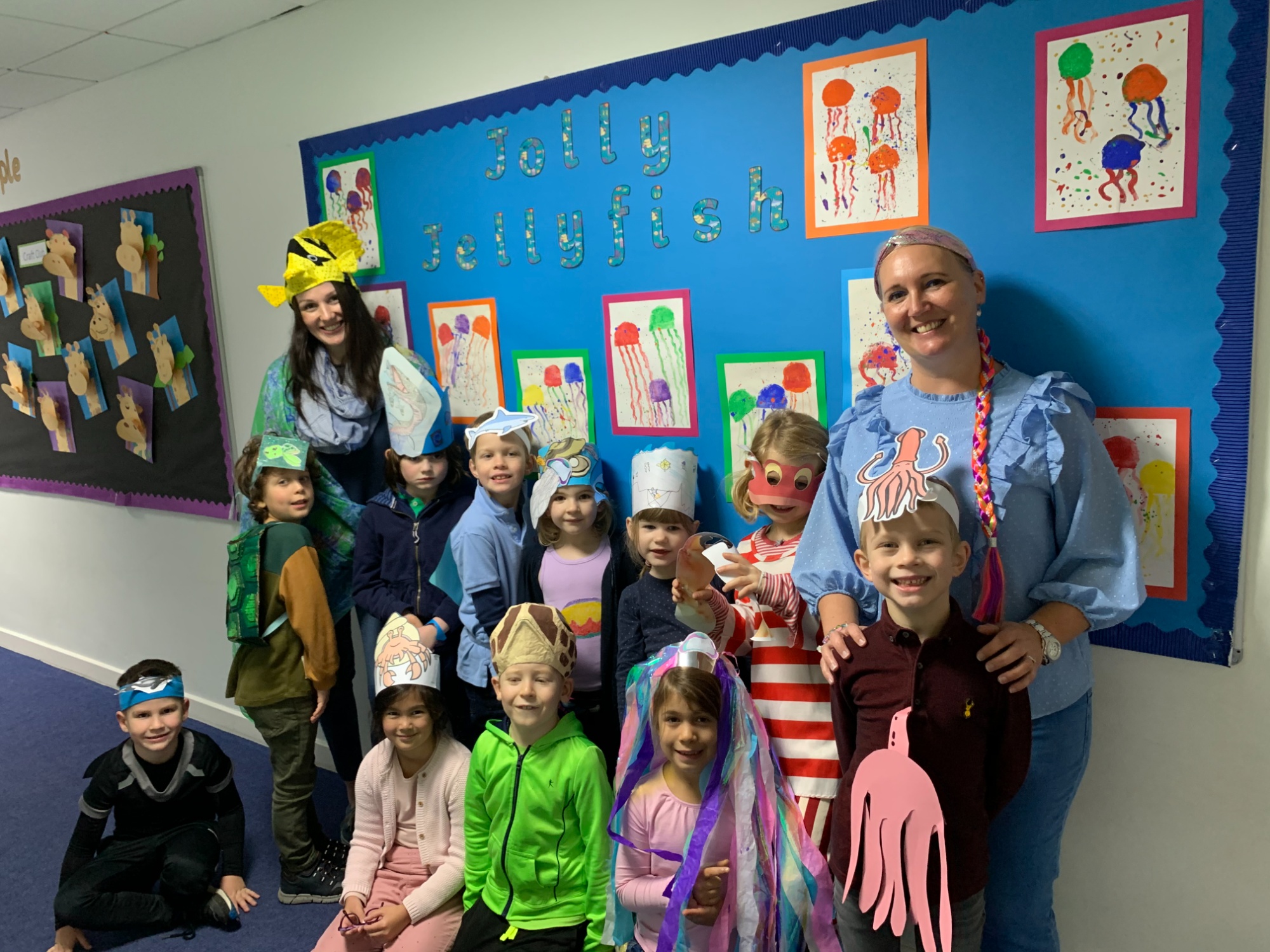 On Tuesday, Year 2 had their very own 'Ocean Day' in the classroom! The children (and teachers!) came into School dressed as their favourite sea creature, complete with props and headpieces. We had sharks, Orca whales, jelly fish, squid and so many more sea animals bopping and swimming happily around - it was so wonderful to see the children 'get into character' and enjoy the dressing-up experience!
We began the day with a 'show and tell' session which gave the children an opportunity to tell their peers what creature they were dressed as. Next, we played some fun ocean themed games and read our favourite sea life book, 'Commotion in The Ocean'. After morning break, we were lucky enough to have the chance to make some vegan biscuits! We worked superbly as a team to measure and mix the ingredients before cutting the dough into the shapes of sea creatures with the help of Miss Able's special cookie cutters!
Then it was time for some fabulous Science activities! Our first centred around learning how whales and other animals survive in the freezing temperatures of the Arctic and during the second, we learnt how a shark stays buoyant without a swim bladder (which is an important organ that helps many other fish stay afloat).
The afternoon lent us the opportunity to take some 'time out' after a busy day; we wound down with some ocean themed yoga and then ate our cookies whilst watching some incredibly interesting sea creature fact videos!
Year 2's 'Ocean Day' was a truly marvellous one filled with lots of learning, creativity and wonder! As always, I was so very impressed with the children's behaviour and their positive attitude towards each of the tasks I'd prepared. I hope you loved Ocean Day as much as I did, Year 2!
"It was a ten out of ten day!" Eva. W
"I loved EVERYTHING about Ocean Day!" - Seren. G
"I enjoyed learning about how sharks float!" - Oscar. F