A Message from Mrs Knox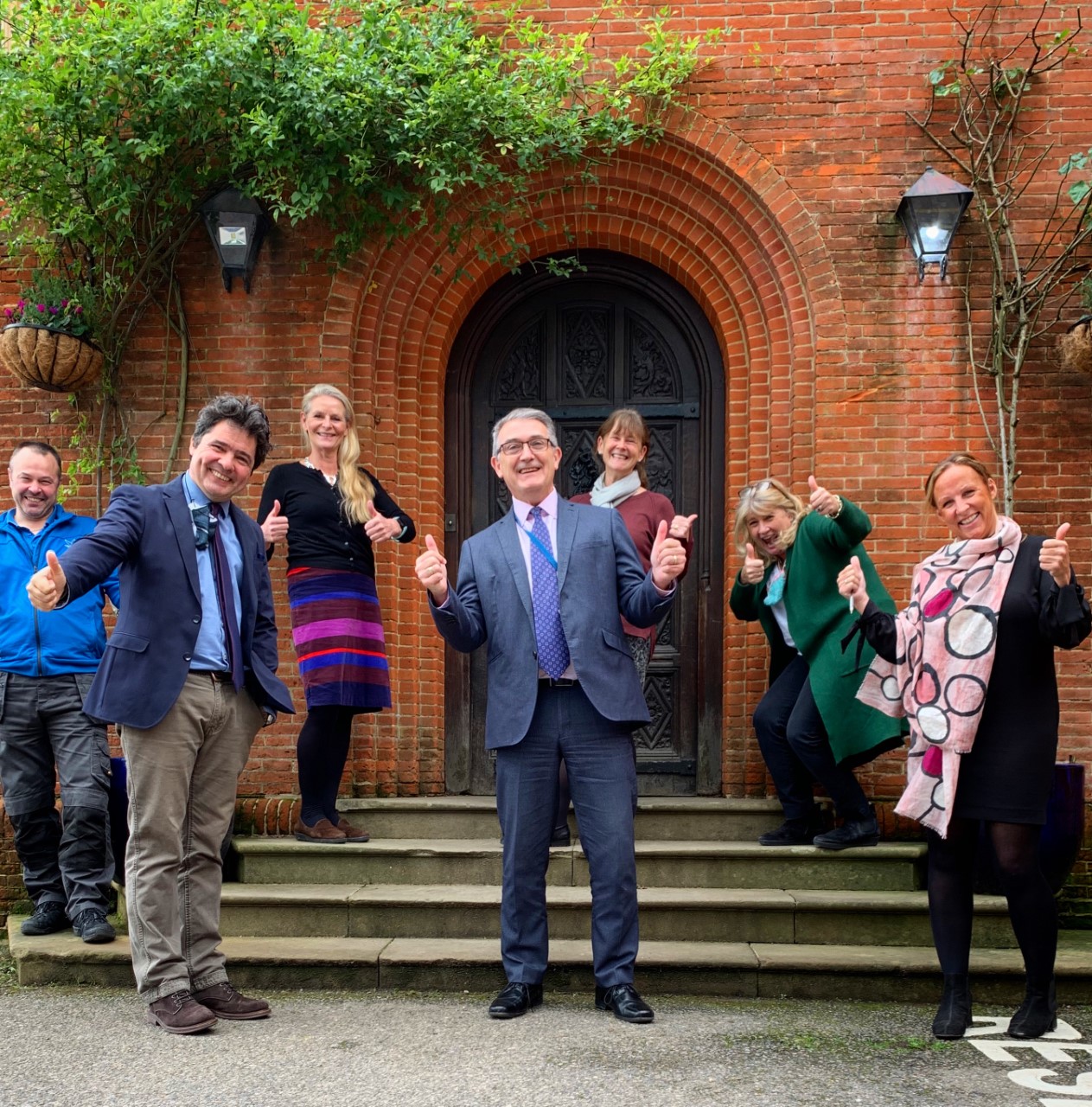 We have made it to half term! As a School, we have been fortunate not to have had any cases of Covid-19. The extensive measures we have put in place both at School and, for you, at home have been effective. So, thank you for that. As we move towards a well-earned break, can I please urge you, as parents, to encourage your children to continue to be sensible. If they are meeting friends, they must adhere, where possible, to Government guidelines. We understand, and are delighted, that children feel less under threat than others. However, they can spread Covid-19, and we do have vulnerable pupils, staff, parents and grandparents within our school community. As you can imagine, we are desperately keen to resume as normal after half term. There is so much learning to do and much to look forward to in the lead up to Christmas.
In the meantime, thank you so much for your continued support, cooperation, patience and understanding. The whole of the Duke of Kent School staff and I wish you and your family a happy half term.
Mrs Knox
Year 8 Geography Field Trip
Our trip to the river Tillingbourne was an enjoyment and treat for all. However soaked our socks became nothing could change how fun and perfectly run it was. Aside from getting an outstanding amount of work done there was a sense of bonding between our year as we got to interact and work with people we are not used to working with, not to set aside how fantastic our teamwork was!
During our trip we measured the width, depth, velocity and rock sizes of the river. To measure these we were split into groups of five and six though it felt as if we were all working together because if you did not manage to complete a task there was always another team there to help you catch up. Not only were the pupils amazing during our trip but the teachers were fantastic! They were always there to help us out and I can not skip out how they organised this and made it possible for us to take part in this trip during this peculiar time. We can not express how grateful we were to be able to go on the trip as there was a likelihood that we were not going to do it.
When the trip was concluded we were all saddened by the fact that we could not do it again. Wading in water and measuring rivers is actually extremely enjoyable (I can not forget that it also pushed our geographical knowledge to a higher level when looking at rivers). The information we obtained whilst at the rivers will be extremely useful for future course work.
It was a shame that it was slightly rainy on the day as it made us all slightly damper than without but I am sure the crayfish that we found was grateful for the weather!
Bobby F, Year 8
House Football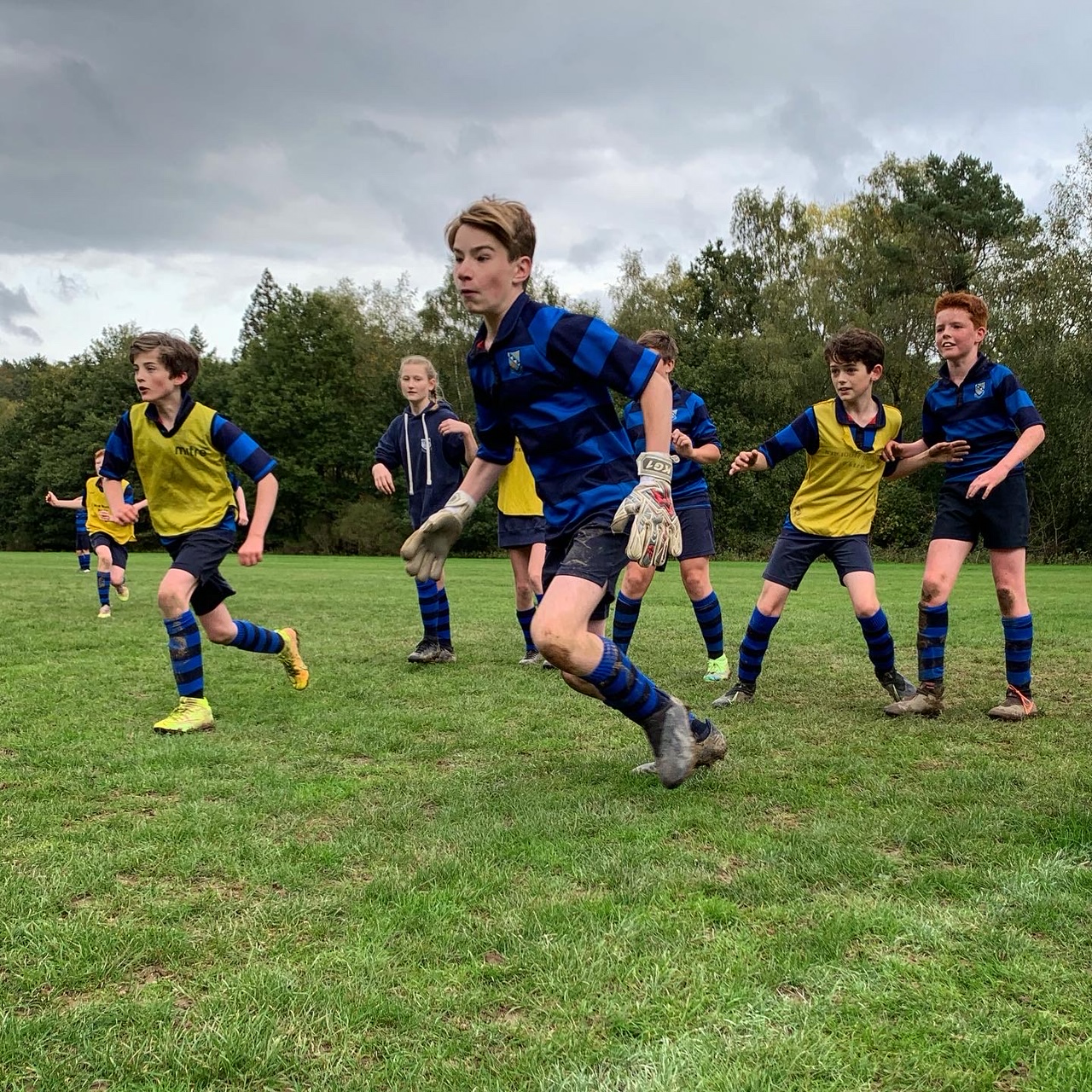 Year 10 House Football
Tuesday afternoon saw the Year 10s complete their House football. All teams played with great enthusiasm and there were spectacular skills on show. In particular, great goalkeeping from Molly G, a wonder strike from Marcus D and great forward movement from Amelie W-B. Spirits stayed high despite the weather which was wonderful to see.
Final results:-
1st - Armstrong
2nd - Whittle
3rd - Chichester
4th - Hillary
Year 9 House Football
The Year 9 girls and boys braved the wet weather to perform fantastically well in their House Football tournament. The determination and skill level were high throughout the afternoon and the sportsmanship/togetherness displayed by each house was wonderful to see. Chichester showed great effort but were not quite strong enough on the day. Whittle played some fantastic football and scored some great goals but defeats to both Armstrong and Hillary saw them placed in third. Armstrong started the afternoon off with an amazing goal by Charlie N in the opening 3-0 win over Chichester. With both Hillary and Armstrong winning their first two games it came down to the last match to see who would win the tournament. This was a high scoring game with Will P scoring a hat trick to help Hillary win 6-3 and become Year 9 House Football Champions! Well done to all who took part; the standard of play from both the boys and girls was amazing!
Year 8 House Football
On Wednesday the year 8 pupils took part in their House football competition. It was brilliant to see everyone getting involved and there were some great passes between teams leading to goals.
Final results:-
1st - Armstrong
2nd - Whittle
3rd - Hillary
4th - Chichester
Year 7 House Football
A wonderful afternoon of football was played on Wednesday as Year 7 enjoyed the long anticipated mixed house football event on the Wilsons' Pitch. Each game was intense and exciting with quality football on display from all teams. First game up was Hillary and Whittle, Jack D scored early on to put Hillary in the lead. However, Whittle quickly came back with Isaac, Vir and Matthew linking up nicely. The score finished 3-1 after some excellent blocks from Belles H in defence! More goals came in the next match with Armstrong v Chichester as Josh WD and Harry scored some excellent goals after great passing from Niamh to give Chichester the win.
Chichester continued their excellent form, scoring an impressive 10 goals throughout the afternoon and keeping a clean sheet for all three matches! However, Whittle made a strong effort in the last game to try and sneak the overall win but it wasn't to be. Chichester were victorious with Whittle in 2nd. Armstrong sneaked an excellent win against Hillary with Bella contributing with an assist and Leo and Tiago linking up well to win 3-0 for Armstrong. This meant Armstrong took 3rd place and Hillary in 4th. A particular congratulations should go to the brilliant team captains for their leadership and kindness throughout the tournament - well done to Leo T-R, Josh W-D, Oscar H and Isaac P.
Years 5 and 6 House Football
On Tuesday morning year 5 and 6 started House football week off with some fantastic and exciting games. Everyone involved showed great enthusiasm despite the cold autumn morning and all were excited to play some great football to gain points for their house! At the end of the first morning both Hillary and Chichester had won all their games and were facing the final on Thursday afternoon. Armstrong and Whittle both played well and were fighting for third place on Thursday afternoon.
Thursday afternoon came and everyone was ready to play! Each team played extremely well. Chester S displayed brilliant leadership for Armstrong throughout all their matches, cheering them on when the opposition scored a goal, making sure the team worked together and showed superb organisation skills dealing with the substitutes for his team.
Jack R (Chichester) and Jude B (Hillary) both made fantastic goals in their final match making the game even more exciting! Charlie C (Whittle) had some excellent strikes on goal but just missing narrowly hitting the post.
The final whistle blew and we had our winners! Hillary! After a great match against Chichester, Hillary won 3-1.
Third place goes to Armstrong scoring 3 goals in their final match. Whittle put up a tough fight for Armstrong and played some excellent football!
Well done to everyone who played! A fantastic week of matches.
Final result:
1st - Hillary
2nd - Chichester
3rd- Armstrong
4th - Whittle
Years 3 and 4 House Football
The year 3 and 4 House Football was a great afternoon with some quality football being played and even better sportsmanship being shown. Special mentions go to both Henry O'Brien for his incredible sportsmanship and Harry Lowe for his great teamwork, as the captain of Chichester he showed great leadership and ability to play the ball to all his teammates, making sure all his team was involved. The winners of the year 3 and 4 house football were Chichester who had a great day scoring a total of 15 goals in just three matches.
Final results:
1st - Chichester
2nd - Hillary
3rd - Whittle
4th - Armstrong
The PE Department
Inter-School Fixtures
With infection rates rising, it is probably of no surprise that Duke of Kent School has decided to refrain from playing inter-school fixture for the remainder of the Autumn Term. The decision to not play fixtures has also been made by many schools on our usual fixture list. ISA Sport have also cancelled all competitions until at least the end of the Spring Term. We will continue to monitor the current situation and will make a decision closer to the Christmas break regarding fixtures in the Spring Term. The PE department understands that this will be disappointing for many pupils who thrive on the chance to play competitive sport. We will continue to organise House competitions after half term; the pupils will have the opportunity to compete in House Hockey, House Badminton and House Table Tennis. We look forward to witnessing some great skills and determination in these events.
Mr Herbert
Years 4 and 6 trip to Hannah Peschar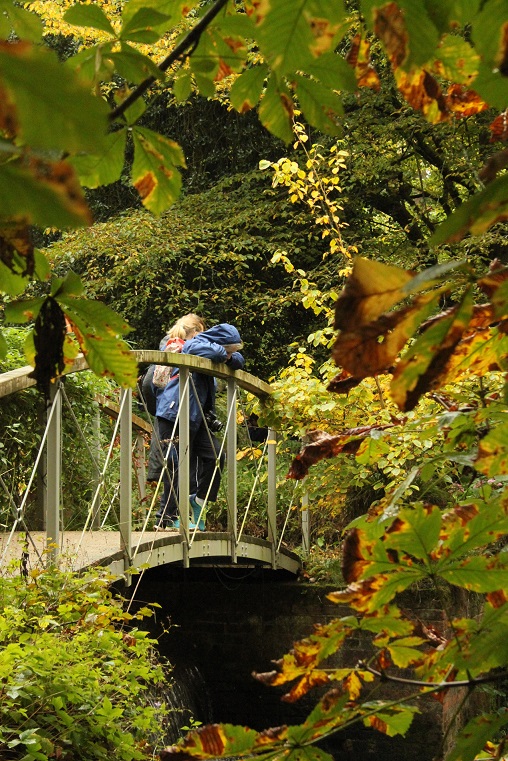 On Wednesday a group of Year 4 and 6 students donned their wellies and headed out to the Hannah Peschar Sculpture Garden. However, this was no ordinary School trip and these are no ordinary students! This intrepid group from Mrs Kerr's Lunch Time Art Club, braved Surrey's current autumnal clime in search of inspiration and ideas to answer a commission, set by Mrs Knox, to create an outdoor sculpture for Junior Jungle.
Among the sculptures and ornamental plants that fill The Sculpture Garden and caught their attention were angular modernist constructions hidden in waterfalls, benches shaped into organic forms - hewn from fallen trees, giant, barbed 'dinosaur rhubarb', that grows up to 12 feet high, and delicate flowering lilies. I for one can't wait to see what the research drawings they did and the photographs they took in this magical setting will lead them to create for Junior Jungle!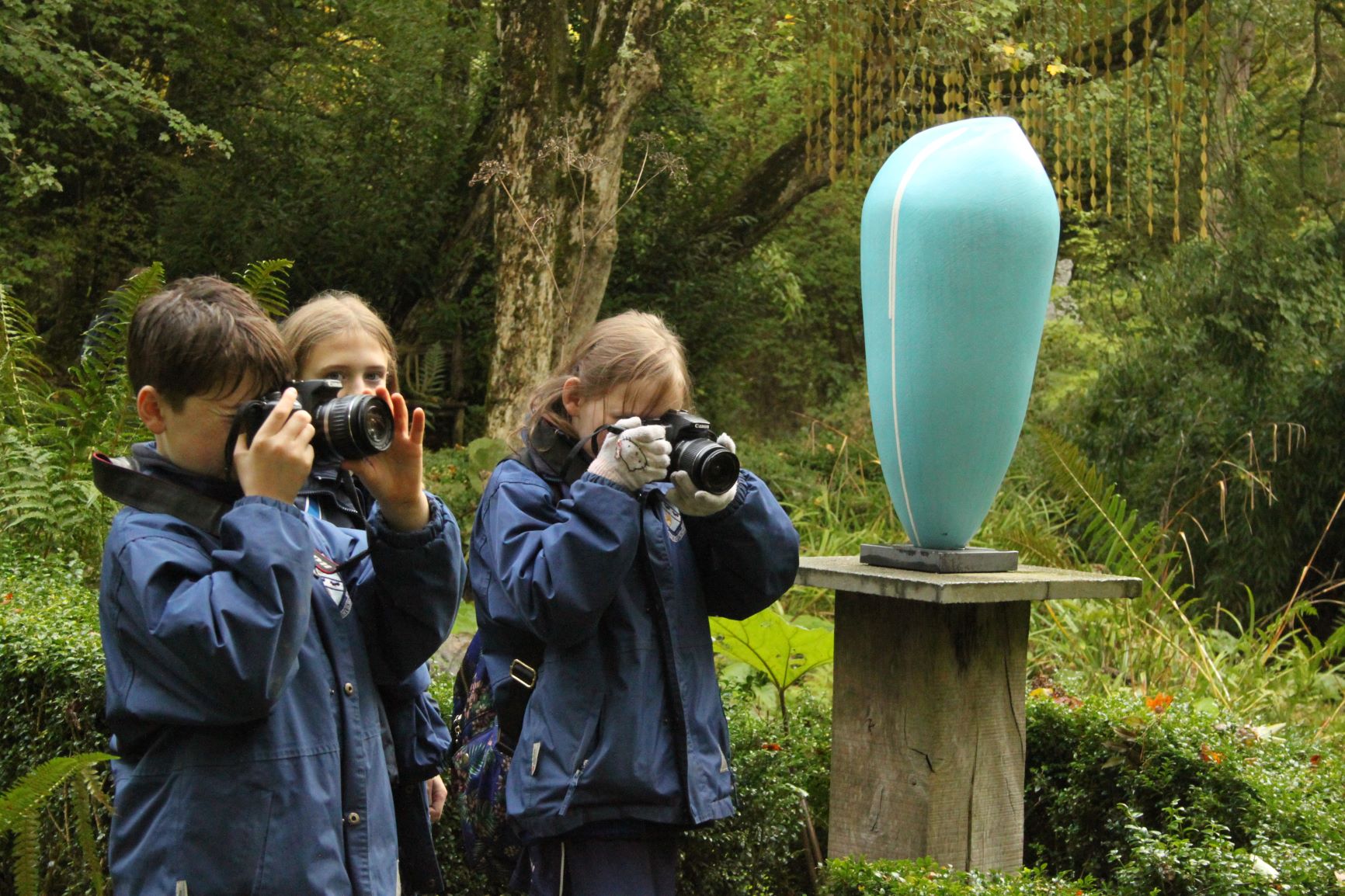 Mr Watson
Senior Lunchtime Art Club
A new Senior Lunchtime Art Club will be starting after half term. The Club is designed for students that would like to stretch and challenge themselves in Art and Design. It is a great opportunity for those who are planning to take Art at GCSE. We will be looking at how to make your own sketchbook, exploring mixed media mark making, experimenting with colour, and watching a few documentaries to expand your understanding of the world of art. The Club will take place in the Art Studio, every Wednesday at 12.55pm. Speak with Mr Watson or see the Art Studio noticeboard if you would like more information.
Mr Watson
Knights and Castles in Year 1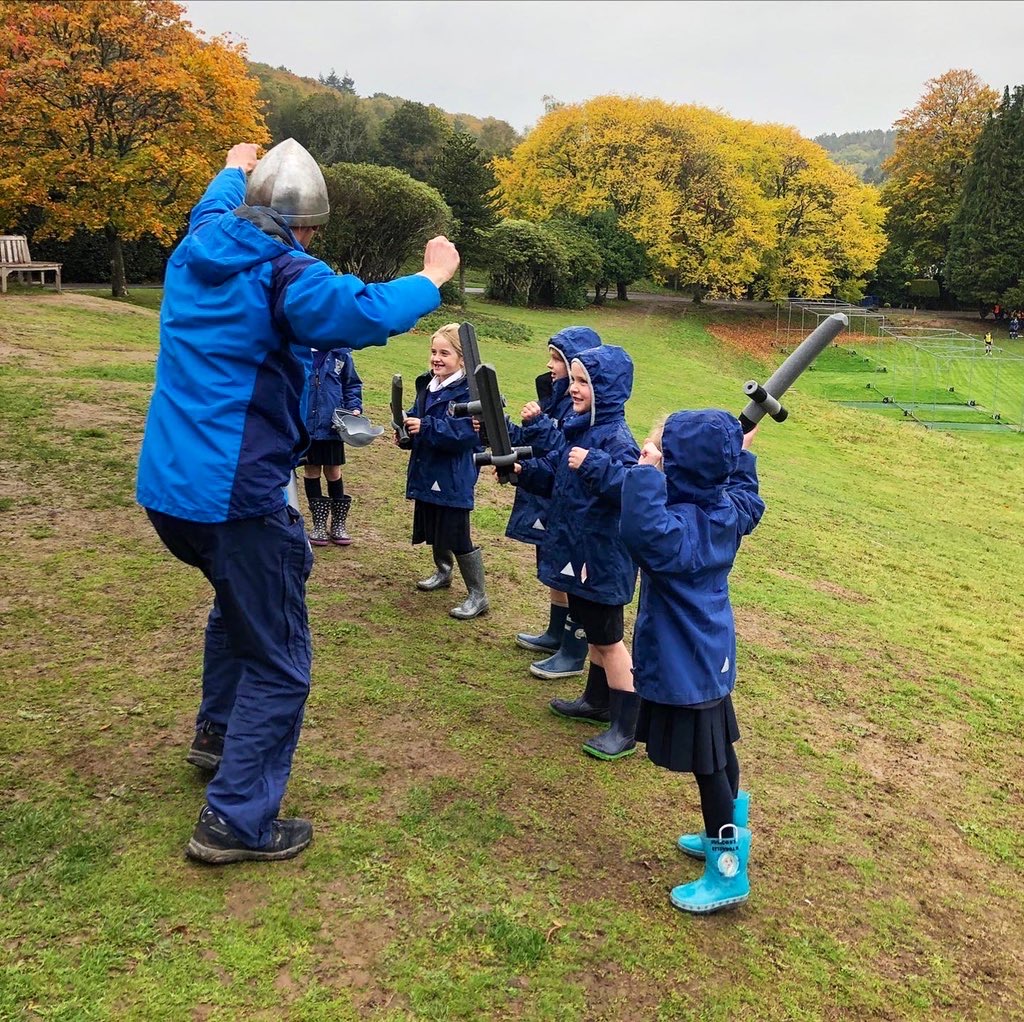 In topic, Year 1 have been learning about castles - who built the first castle and why.
This brought us on to the Battle of Hastings and learning about the Bayeux Tapestry and how the Normans came over to England to help William the Conqueror win the crown from Harold of Wessex.
Mr Lodge joined Year 1 for the afternoon to explain to the children exactly how the battle took place. The children acted out the battle and learnt some new facts about it all. The children are thoroughly enjoying this topic and particularly enjoyed their afternoon with Mr Lodge.
Miss Walpole
House Environmental Poster Competition
Inspired by David Attenborough's 'Extinction,' this week's House Challenge was for the pupils to create an environmental poster where they had to show how and why it is important to respect and care for nature.
Well done to everyone who entered - you have all earned house points for your Houses! A special mention to: Kora W, Elliott S, Ruby K & Will M whose posters were recognised by the Prep House Captains for being the most creative!
Miss Anand
Attention! History Competition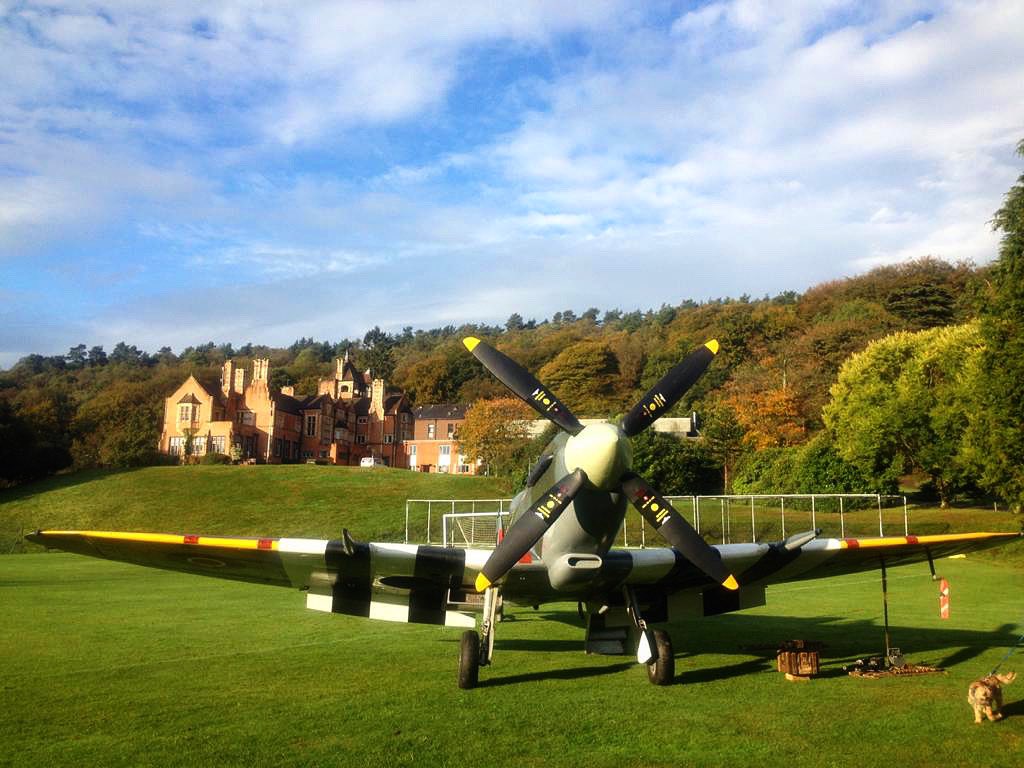 In order to commemorate the 80th Anniversary of the Battle of Britain, and reflect on the School's RAF links, the History Department would like to offer a competition for all keen historians at Duke of Kent School. Interested? Then please make a five-minute presentation, using Google Slides, on the Battle of Britain over half term, ready for it to be presented to the History Society. It will be judged by the History Prefect and his team of experienced historians when you return.
Good Luck!
Ben H-F - Year 11 History Prefect
A Message from Matron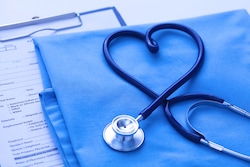 I'm very pleased to tell you that at the time of writing, with the half term holidays in sight, we have so far had zero positive Covid 19 cases diagnosed within our school community, meaning that Duke of Kent School has been able to stay "fully open" for the whole of this half term. This is a fantastic achievement, and is testament to every single member of the Duke of Kent School community (staff, students, parents and family members at home) all trying to do their part to reduce the risk.
I would like to say a huge thank you on behalf of the school, for all you are doing in observing the government guidelines and school protocols; whether it's simply by washing your hands for 20 seconds more often, or safely wearing a face covering when asked, or socially distancing at school or when out and about at the weekend and following the "rule of six", or even undertaking the frustrations of household isolation and the Covid 19 test and trace system when advised. Of course, none of us are perfect at all of this, and we can all be prone to a little Covid fatigue, but every little bit of continued effort helps, and is really appreciated for the sake of our more vulnerable community members.
Next half term will most likely see an increased risk of Covid 19 reaching us at school, with local and national cases continuing to rise, other winter bugs at large (please can I have those last few Nasal Flu Immunisation consents for years R to 7) and winter weather forcing us to remain indoors for longer periods. To that end, please watch this short (2 minutes) video from the NHS which explains brilliantly how Coronavirus spreads, and how their "Hands, Face, Space" approach works:
Please be reassured though, should a positive case be confirmed among our school community during the remainder of the school year, that we are all set to trace close contacts at school (with advice from the Department for Education and/or Public Health England), and isolate them accordingly . The teaching department are all primed and ready to offer remote learning to your children should the need arise in cases of isolation, in order to provide continued quality education for all our students whether at school or at home.
Everyone has worked very hard this half term under unusual and sometimes challenging conditions, and I know every single one of us deserves a jolly good rest! Therefore, enjoy the lie-ins, stay safe, keep doing what you can to protect yourself and others, and we shall look forward to seeing everyone back at school happy and healthy we hope, in November.
Take care and happy half term,
Mrs Sarjant
Prep School News
I have very much enjoyed observing a whole range of exciting exploits in the department this week. On Tuesday, Year 3 were engrossed in designing and labelling race tracks of their own in DT, on Wednesday afternoon Year 4 impressed me enormously with their knowledge of and passion for rivers - eagerly telling me about ox-bow lakes, erosion and the River Nile - and to top the week off, Year 6 were making potions brimming with ancient magic on Thursday, having created their own recipes in English earlier in the term. All this, in just one week, and still only a mere snapshot of all that goes on every day. The children have earned their half-term break, without doubt!
Values certificates for this week go to:
Responsibility - Chester S, Jude B, Charlie L and Arthur D-K
Mr Wright
Stars of the Week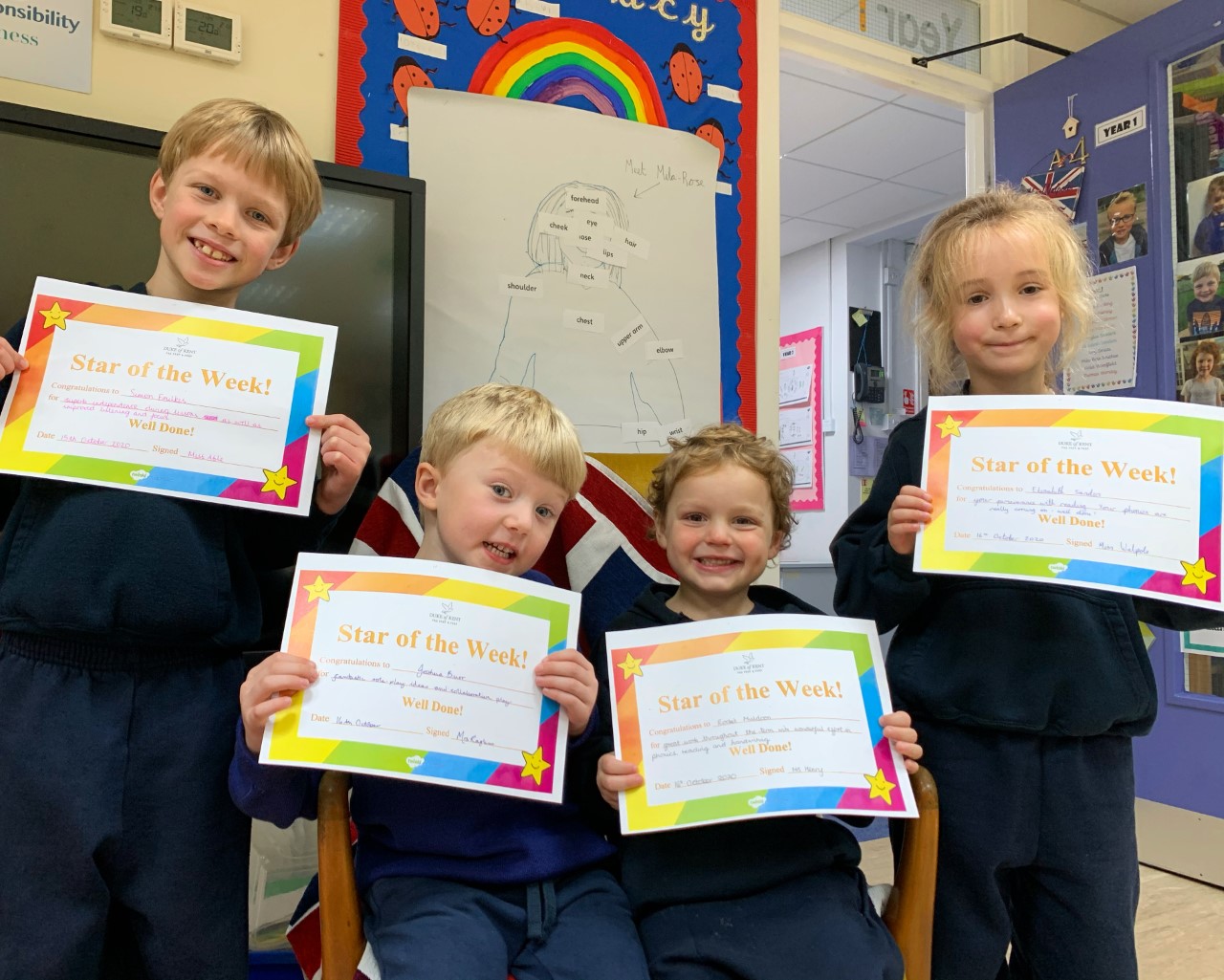 Nursery - Joshua B for fantastic role-play ideas and collaborative play.
Reception - Rocket M for great work throughout the term with wonderful effort in phonics, reading and handwriting.
Year 1 - Elizabeth S for your perseverance with reading. Your phonics are really coming on – well done!
Year 2 - Simon F for superb independence during lessons as well as improved listening and focus.
Mrs Henry
The Performing Arts News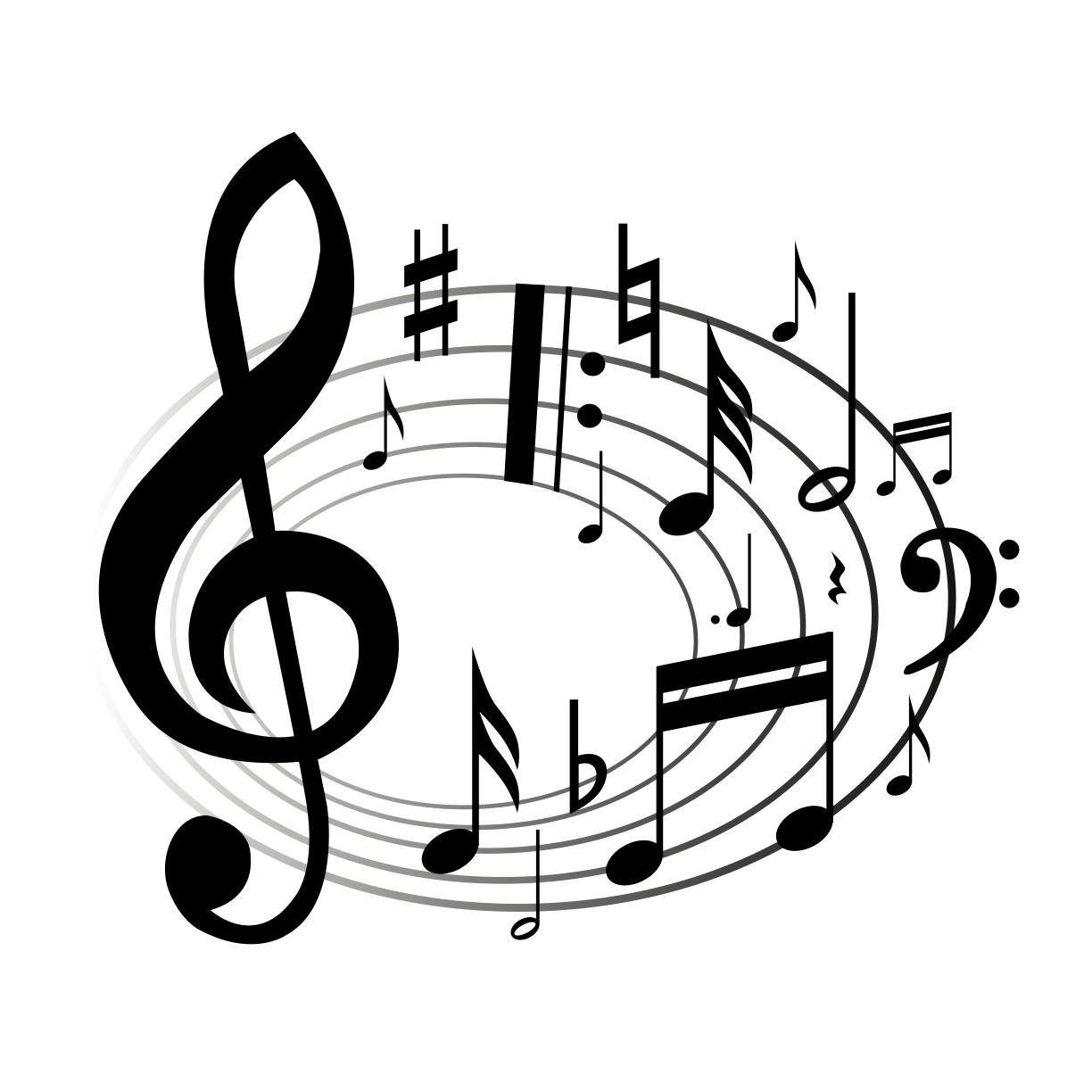 It has been a delightfully busy and noisy in the PA Department in the first half of term and we have played on, adapting, safely of course, to the limitations that the Covid restrictions place on us. However, the second half of the Autumn Term is always the busiest! So look out for all the various performance dates (see below) that are coming up after half term. Who knows in exactly what format these will actually be presented but whatever the situation the children will be performing somehow, somewhere - and you will either see them on a screen or in person!
Little Shop of Horrors - Nov 27 and 28 - 7.30pm - at this stage Year 11 parents only.
Prep School Concert - Friday 4th December - 7pm - format to be confirmed
School Carol Service - Wednesday 9th December - 6pm - format to be confirmed
Pre-prep Christmas Show - Thursday 10th 2-2.30 - a pre-recorded show that will be released on this date.
Mr Rye
E-Safety Tips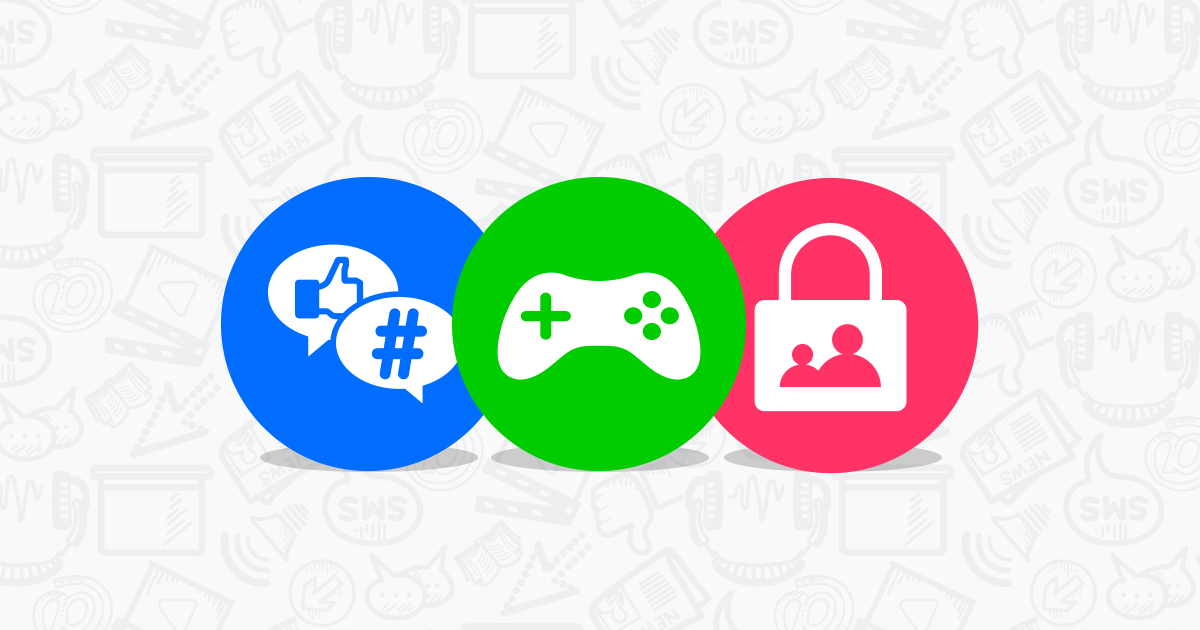 Are they ready to share on social media?
Most social media apps have a minimum age rating of 13.
If a social network has set an age limit it means that some of the content may not be suitable for a younger child.
Mr Boden
PADoK News
Christmas Hamper Raffle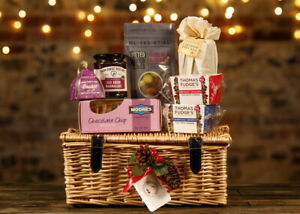 We are very excited to announce that although our mulled wine and mince pies evening won't be going ahead this term .....we do still have our Christmas Hamper Raffle to look forward to!
Further details on hamper donations and raffle ticket sales to follow after the half term break.
PADoK Christmas Hamper Team
School Social Media
At Duke of Kent School we have two social media platforms, Twitter (@DoKSchool) and Instagram (dukeofkentschool).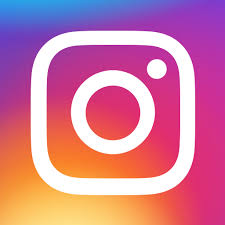 Our Twitter account is public however, our Instagram account is private to keep it strictly for the Duke of Kent School community only. You will need to request to follow the account.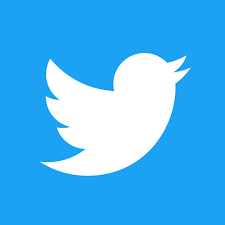 Please do follow the accounts to receive the regular updates and to see highlights from each day at School. There is a link to the Twitter account below.
Miss Vernon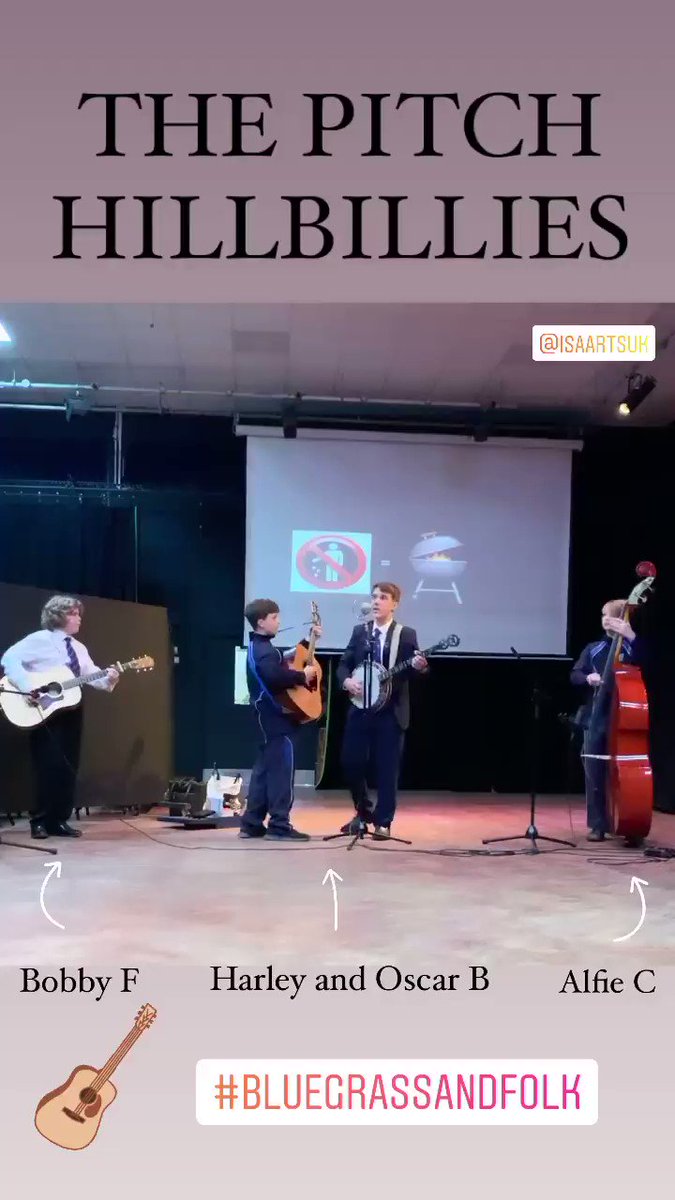 In assembly today we were joined by The Pitch Hillbillies! Bobby F on guitar, brothers, Harley B and Oscar B on guitar, banjo and vocals and Alfie C on the double bass! What a fantastic end to our whole School assembly #Bluegrass #FolkMusic #Performances #Music
@ISAartsUK
https://t.co/CSCiO2NQbN
5 hours ago
Follow

Another week, another double rainbow #DoubleRainbow #DoubleTheGold #Thursday #DoKViews
https://t.co/l8Nq0ke7P8
21 hours ago
Follow