Year 5 Conservation Day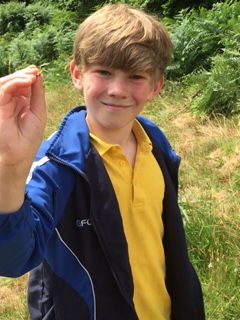 On Thursday 2nd July Year 5 enjoyed a day of talks, presentations and discovery.
The day began with a presentation from Huw Williams, cameraman and director of the amazing series "Spy in the Wild". Huw was kind enough to share some of the "secrets" involved in filming wild animals and the complexities of filming with the spy creatures! He recounted some of his hair raising adventures- including being in a jeep which was attacked by a rather grumpy leopard!
We also watched a video of Huw being interviewed very professionally by his nephew Rhys. Year 5 really enjoyed his presentation:
"Huw Williams was really cool because he made lots of cool robot animals" Felix C

"I liked the part when Huw showed us the sawing gorilla as it was soooooooo funny!" Wilfred K
There were also two live sessions on the day. The first with Ian Redmond OBE - Chairman of Ape Alliance and The Gorilla Organisation and UN Ambassador. Ian began his career working with the famous primatologist and conservationist Dian Fossey ( The film Gorillas in the Mist is based on her life) studying mountain gorillas, and was even responsible for introducing Sir David Attenborough to gorillas for the first time. The pupils had prepared themselves by watching a talk that Ian had given at Southampton University and had created a list of questions which they enjoyed asking. Ian told the pupils lots of stories about how gorillas behave in the wild and also discussed how conservationists are trying to protect gorillas from being infected by the Covid virus. He was very, very entertaining and answered all their excellent questions with enthusiasm and in great detail.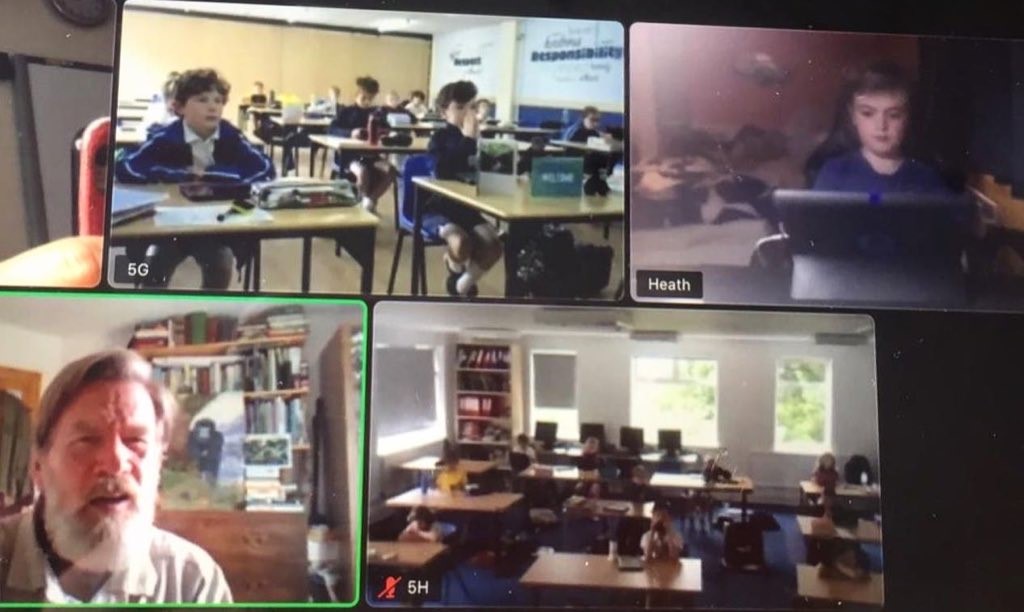 "I enjoyed all the extra information that he gave after every question " Myles C
"The meet was brilliant! Ian answered all of the questions really clearly and he made it so interesting, he has made me much more interested in his work and all the animals, even slugs!" Edie H
The second session which focused on "Precious Primates" was with Laura Gosset who is Head of Education at The Born Free Foundation. Laura shared a presentation about the rainforest and primates. Year 5 were able to demonstrate their knowledge of rainforests by answering lots of questions.
Pupils also had the opportunity to go outside ( we had to dodge the rain) and try out some of the 30 Days Wild activities created by The Wildlife Trusts. The 30 Days Wild activities consist of things like whistling with grass, listening for wild sounds, identifying wild flowers, finding creepy crawlies….. Super fun activities to try out for the summer holidays if you haven't had the chance!

Many thanks to Mr Wright and Cathy Williams for organising our presenters and to Mr Gritton and Miss Higman (and Year 5) for being such enthusiastic participants.
Mrs Lock