A Message from Mrs Knox
Our Parent Breakfast seminars kicked off this week with a focus on homework. One of our Strategic Development plan projects this year is to review the policy and practice of homework in the school. Following a presentation on this important subject, it was great to hear a range of views and ideas from parents. The project, led by Mrs Instone, Head of Learning Development, will involve questionnaires and focus groups with staff, parents and pupils with the aim of having a clear homework policy by the end of the academic year. There will be plenty of opportunities for you to share your thoughts with us. Our student charity, council and sustainability groups are well underway and I am delighted that pupil voice is such an important part of our school. Look out for their super initiatives. Thank you to PADoK for hosting the Big Night Out tonight. I am sure it will be a fabulous evening! Have a lovely weekend.
Mrs Knox
Duke of Edinburgh Bronze Award
Last Friday every member of Year 10 started their DofE Bronze Qualification Expedition. After marking their route cards and maps, and sharing tents, cookers and first aid kits (thank you Matron) into their rucksacks, they were bussed to St Martha's Hill car park at Chilworth. The six groups set off in staggered intervals in unusually fine (indeed hot!) weather, a novelty not seen for a few years by our DofE participants. After negotiating their way through checkpoints manned by Mrs Punter, Mr Wilson and Mr Wyllie they all eventually reached Shamley Green.
Cooking was as creative as ever with pasta in particular being served in a number of unusual ways although Tom H, typically, decided steak and chips (or wedges) was more to his liking. The tents were pitched well (enough) on New Ground to survive an unexpectedly wet night. Mrs Tattan-Robb helped Mr Wyllie and I oversee overnight events.
On Saturday the tired campers were cajoled by us into clearing the site before enjoying Charlie N's birthday caterpillar cakes (thank you, Mrs Nicholson). The second day's walk was a circuitous route to and from Holmbury Hill. All found their way through the checkpoints manned by Mrs Lwambo and Mr Macdonald.
Every single participant deserves praise; the DofE expedition is meant to be challenging, but they all passed with flying colours. Alex S, Tom H, Maddie I, Calum McK, Josh N and Max K proved to be adept map readers. All the walkers displayed excellent resilience, just a few of whom were: Sophie S, Natasha B, John McN, Oli B and Alfie C. Oliver '2-packs' Y carried an extra rucksack on occasions to help his team. This typified the teamwork expected and well done to all concerned!
Mr Lodge
Year 11 Careers
When our current Year 11 pupils were in Year 9 they took part in the Year 8/9 Careers Event which consisted of careers "speed-dating" with representatives from over 20 career areas plus the online programme "My First Choice" (the baby brother of "My Career Choices"). This Year 11 careers event will build on their previous forays into careers research, encouraging them to think about A Level and University courses that best suit their interests while keeping their options open, as necessary.
Today's Year 11 activity consisted of 2 parts:
1. My Career Choices - helps identify the careers areas and A Level choices that the pupil is most interested in. It encourages pupils to research the careers using the programme and to start to think about future career possibilities.
2. My Aptitude - a psychometrically based aptitude test developed with renowned Occupational Psychologist Dr Charles Johnson. It gives pupils valuable insights into the work and careers best suited to their skills and interests.
When these two programmes are combined the pupil is provided with a comprehensive list of careers that best match their aptitudes and interests, with full details of how they match, career entry requirements, qualifications and so on. Pupils' results are accessed from their own personal portal along with many useful resources for careers research which we encourage the pupils to undertake independently but with support from their careers teacher.
Mrs LaCroix
Year 3 Camping
Last Friday evening, Year 3 stayed after school for their first social evening. With much excitement in the air, we started with a game of hide and seek in the Prep School classrooms and corridor. The children found some great hiding places, and we all had a good laugh! We then played a game of heads up before following some dance videos. Mr Wright and I were very impressed with the children's dance moves and attitude throughout the whole evening.
Mrs Gritton
Senior School News
The Sustainability Committee met up with their Prep School counterparts to discuss aims and projects for the upcoming year. A great number of excellent ideas were shared as we look to move forward together in a more sustainable way. New vegetable and herb growing areas were proposed as well as composting measures which should make better use of the food waste from the kitchen, water butts, new tools and an array of sustainable wildlife initiatives that should make our grounds even more attractive to the local fauna.
The week ended with a wonderful assembly presentation from the Senior Charity Committee who, aided by Mr Watson, spoke about the Harvest Festival as well as their future planned fundraising activities this year. A new student-led Friday lunchtime Faith and Reflection Group has also begun on Friday lunchtimes in the Wellbeing Room whilst the Year 11 have finished the week completing their careers testing and exploring the different job opportunities that may be coming their way.
Commendations have been awarded to Xander S (Year 8) for looking after an injured opponent during his football match, to Tom S (Year 7) for his outstanding conduct in English during a period of Remote Learning, to Oliver Y, John McN and Sophie (Year 10) for their outstanding attitudes during the DofE expedition and to Sydney R (Year 8) (twice!) for her outstanding Geography and History efforts. Edie H and William B (Year 7) also receive a commendation for their help talking to prospective parents and Ethan K and Harris H-H (Year 7) get a commendation for their fantastic musical performances in Monday's assembly. Lastly, Jasper B (Year 9) receives a commendation for his outstanding start in Biology and Alex K (Year 8) gets a commendation for showing kindness; taking time to help a fellow student catch-up with missed work. Well done to you all!
Mr Wilson
Prep and Pre-prep School News
The deluge of rain experienced earlier this week couldn't have been better timed for Reception pupils, who have been learning the 'u' sound in their phonics. This phoneme is associated with putting up an umbrella, and so they decided to make their own umbrellas with some wonderful designs and colours!
As you read on, you'll notice that it has been a VERY busy week indeed for Year 6! On Wednesday they hosted our first class assembly for this academic year. Year 6 were focussing on the importance of making a good start, grasping opportunities and accepting support and encouragement, Year 6 showed some example of breakfasts before showcasing their own versions of how some given situations could have been very different without the factors aforementioned. They have also been noting the 'good start' that other members of the Prep School have made to this academic year and shared some of their favourite moments for each of their peers. Well done, Year 6!
In Science, Year 5 have been investigating how quickly blood can travel around the body by drawing around each other and measuring the distance between their hearts and their toes. Did you know that the blood in your arteries can move 40cm per second!
In English, Reception have been looking at 'The Little Red Hen' and discussing how we can best assist our friends when they ask for help and Year 6 have been writing some thrilling diary entries, recounting events from the class novel, 'The Dark Horse', from the perspective of the book's protagonist:
Year 1 were delighted to be asked by the Charity Committee to sing as part of the Harvest assembly and have spent the week learning 'Big Red Combine Harvester'. They look forward to performing for Senior pupils on Friday morning and their parents and the rest of Pre-prep at Star Assembly on Friday afternoon.
Despite all the above, the week is not over yet - we wish Year 6 a comfortable and enjoyable night's sleep as they begin their camping event this evening!
Values Certificates:
Kindness - William T, Thibaut J, Eva W
Responsibility - Hope N
Effort - John B, Remy M, Seren G, Alex J
Mrs Green
Star of the Week
Nursery: Eliza H for displaying a great attitude in class, good listening skills and a desire to be helpful and productive.
Reception: Harry R for a positive attitude in swimming and great independence with dressing himself.
Year 1: Angus D for showing perseverance and a can-do attitude to his learning.
Clemmie R for showing improved concentration and being willing to try things outside her comfort zone.
Year 2: Norah C for super shape sorting using a Venn diagram.
Stretch and Challenge
This week's suggested competitions and events are listed below. Remember there are many more that can be view on the Stretch and Challenge Website (https://sites.google.com/dokschool.org/stretchandchallenge/home)
International Day of the Girl Competition
October is International Day of the Girl, which focuses on the need to address the challenges girls face around the world.
Can you write about a challenge that girls face in one particular country, and how you think that challenge should be addressed?
The winner will be featured on The Female Lead Society website for the rest of the term! Your work will also be mentioned on their social channels reaching over 6 million people!
Send any submission (up to 800 words) by the 4th of October to info@thefemalelead.com
Mr Wyllie
Matches
Football: U10/11 A v. Cottesmore
This Wednesday, the U10/11 A team played a 7 a-side football match against Cottesmore. The game started well with both teams evenly matched and both scoring early goals to make the score 1-1. Unfortunately the game then started to get away for Duke of Kent School, with a few defensive mistakes being made. The boys kept working as a team throughout which was great to see, Thibaut J made some great defensive challenges and Henry O made some fantastic runs into the attacking space. Well played to everyone involved and keep working together.
Mr Orme
Football: U10/11 B v. Cottesmore
On Wednesday, the U10/11 B team played a 6 a-side match against Cottesmore. This match was very evenly contested throughout, with both teams creating chances but unable to find the breakthrough. Arthur H and Harry L both worked incredibly hard throughout which was fantastic to see and with Eddie P reading the game very well in defence and Ben W making some great saves the match stayed very close. With a couple minutes left in the match Cottesmore scored but Duke of Kent School didn't stop after this they kept going, which was fantastic to see. The match ended and well done to all the players involved for working together to do their best for the team.
Mr Orme
Performing Arts News
Norway Information Evening
To all parents of those children in the Years 9 -11 choir who are interested in the Oslo trip, there will be an information session in the PA Hall at 5.45pm next Wednesday 6th October. This will only be about 30 minutes long and a good chance to ask any questions you may have.
Moby Dick Rehearsal
Don't forget there is a 'Moby Dick' rehearsal this Sunday 3rd October from 10am - 4pm in the PA Hall. Cast members may wear home clothes and please send them in with lunch!
Timetables
It has been a record year for new starters in instrumental and LAMDA lessons, which is wonderful! The timetables have been finalised and we will be uploading them to the Parent Portal next week, so do keep an eye out.
Mr Rye
E-Safety Tips
What people need to know about SOCIAL MEDIA SCAMS!
Threats disguised as quizzes
Most quizzes on social media seem harmless, but many come with hidden threats. When you submit your answers, you're also agreeing to terms and conditions which – in some cases – allow the quiz developer to sell your details to third parties. This puts you at greater risk of phishing attacks and spam advertising emails. It might also give the app permission to use information from your profile.
Untrustworthy URLs
It's common on social media for URLs in posts to be shortened (to meet Twitter's character count, for instance). This may seem harmless, but it opens an avenue of attack for scammers who may be disguising a malicious link as legitimate. These links can install malware on the victim's device, which could lead to passwords being stolen or even be the precursor to ransomware attacks.
Angler phishing scams
Using a fake corporate social media account, the scammer pretends to be from customer services. When someone complains about customer service on social media, the fake account messages them asking for their name, phone number and email. If the user provides this info, they are directed to a fake website where they enter their login details. The attacker can then steal their credentials or infect their device with malware.
Mr Boden
Weekly Wellbeing
As the first half term is now half way through, I wanted to take this opportunity to remind pupils and parents of the options available to support their mental wellbeing and the ways in which to access support. The first point of contact if you are concerned about your (child's) emotional health, is to email the Form Tutor with any concerns. This would include circumstances or events that may impact how they are feeling, as well as observations about their mood or behaviour which may be of concern.
Form Tutors can alert subject teachers to be mindful or particularly observant of those that are struggling and offer an adult ear for your childrens' concerns. Form Tutors can also pass any more serious concerns to myself if it is felt that more targeted support is needed, such as 1-1 counselling.
Pupils are able to access initial support with myself via our Open Door sessions - Prep School, Monday lunchtime and Thursday break, Senior School. Monday break and Thursday lunchtime.
As a form of assessment, should I consider greater intervention is needed, I would contact yourselves regarding regular counselling sessions. Counselling tends to be offered to those that are facing particularly stressful or traumatic situations or dealing with a mental health condition that is affecting their day-to-day life. There is also Talking therapy can offer an opportunity to explore difficult feelings and focus on the change(s) they would like to make.
Finally, I would also like to congratulate John B in Year 6 and Mrs Goldsmith who are the winners of our sunflower growing competition launched during Mental Health Awareness week in May.
John's tallest flower grew to 190cm and Mrs Goldsmith's to 182cm. Well done, both of you on success during a not so sunny summer!
Mrs Douglas
House Updates
On Monday the Heads of House and House Captains met to look through the emblem designs which the pupils created during House Day. It was certainly a tall order as each House had a number of incredible designs! Eventually, two designs were shortlisted with a final decision being made soon. The lucky pupils who have designed this piece of history will be informed once the decision has been made.
The Duke of Kent School Bake Off has returned!
To select their top bakers, each House will be taking part in a qualifying round on Monday 11th October. Children representing their House are invited to bring their entry to the Meetings Room when they arrive at school. All the cakes will be judged by the House Leaders and Captains, who will then nominate one Senior entry and one Prep entry to proceed onto the Semi-Finals. Prep pupils and Senior pupils may work with another pupil in their House to submit an entry as a pair. Please remember that your child's bake will need to be put in a plastic box which should be clearly labelled with their full name, form and House name.
Pupils can bake savoury or sweet items, such as cakes, bread, pastries, biscuits etc. It must, of course, be baked entirely by the pupil(s). The preparation, bake and presentation for the Heats must be within 2 hours because this is the time limit they will have in the school's Domestic Science room during the semi-finals.
Like in previous years, the baked goods that the children bring in will also be put into a cake sale during the morning break. Each cake (or a slice) will be sold for £1, with all donations made from the day passed onto the school's chosen charities. We advise that your child brings no more than £2 if they would like to sample the baked wonders that their peers have created!
We will aim for the semi-finals to take place on the week beginning Monday 15th November. The pupils who progress to this stage will be told on Monday 1st November what day their semi-final will be on.
Please remember that we are a NUT-FREE school. Any entry that contains nuts will be disposed of and will not be in the judging process.
It is very tight between the Houses at the moment. Buzzard currently has a narrow lead over the other Houses but with Bake Off, Year 3 & 4 Netball and the Remembrance competition coming up, that can soon change!
Mr Gritton
A Message from the School Nurses
Please can we encourage staff and Senior School pupils to continue to log twice weekly asymptomatic lateral flow tests on the government website, and it would be much appreciated if parents also tested regularly, particularly if you are entering the school buildings for events. In particular, we would urge parents to perform a lateral flow test before attending the PADoK big night out this evening. Anyone with potential symptoms (a high temperature, a new continuous cough, a loss or change of smell or taste) must please stay at home and book a PCR test. Thank you for your continued support.
Immunisations
I have emailed all parents who have outstanding Nasal Flu Immunisation consent forms for their children - please check your junk mail folders just in case! Please be aware it's on offer to all pupils at school apart from Nursery (who can get the flu immunisation at their GP surgery). The consent portal closes at 4pm on Thursday 7th October.
Parents of 12 to 15 year old pupils have now been invited to complete E Consent forms for Covid-19 Vaccinations to be offered at school soon (date TBC) - please follow the instructions on the email sent late this week and get your consents in by 4pm on the 8th October latest. Information about the vaccine can be found in "The Medical Room" area of the school website.
Finally, best of luck to the intrepid year 6 pupils who are braced to bravely camp through a typical British October night this evening at school (thankfully there's a back up plan to move them indoors if camping outdoors proves too ambitious - we have heaters at the ready!)
Have a lovely weekend everyone,
The School Nurses
PADoK News
Big Night Out
We are looking forward to seeing you at the Big Night Out tonight. Dust off your party outfits, put on your dancing shoes and get ready to dance the night away to the brilliant Accidentals. See you there.
PADOK Book Club
PADoK Book Club is taking place on Thursday 7th October at 8pm in the Old Hall at school.
This will be our first meeting in person for quite some time and we are looking forward to welcoming you. We will be discussing the book, Hamnet by Maggie O'Farrell. If you haven't read the book it really doesn't matter, you can help choose the next title!
So please do come and join us by the fire in Old Hall where we can chat and talk about the book while enjoying some refreshments together.
PADoK Walk
Our next PADoK walk will be on Friday 8th October, 08.30 at Hurtwood Control car park 3, Pitch Hill. Everyone is welcome.
Mrs Phillips
New Optional Senior School Hoodie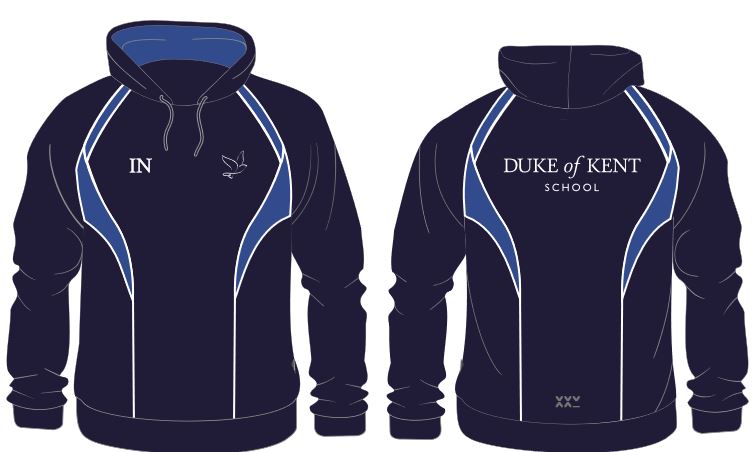 The Senior School hoodies have been redesigned by members of the School Council and the finished product can be seen above. They have done a fantastic job at putting this design together and now finally getting to see the finished product.
This new hoodie is available from Stevenson's on their website: https://www.stevensons.co.uk/. There is also the option to have your child's initials printed onto the front of the hoodie for a slight additional cost, something we would advise to avoid mixing up tops with other pupils. This hoodie is not an essential item of School uniform, so there is no expectation for pupils to have it.
If you wish to see the sample, please pop into the Main Office to see me and have a look at the new hoodie.
Miss Vernon
School Social Media
At Duke of Kent School we have three social media platforms; Instagram (dukeofkentschool), Twitter (@DoKSchool) and Facebook (Duke of Kent School).
Our Twitter and Facebook accounts are public however, our Instagram account is private to keep it strictly for the Duke of Kent School community only. To follow the School Instagram account you will need to request to follow the account.
We recommend following all three accounts to receive push notifications with news, updates, educational articles, interactions with other schools, communities and public figures.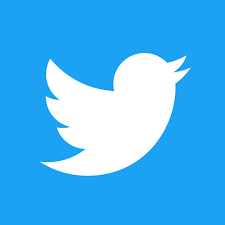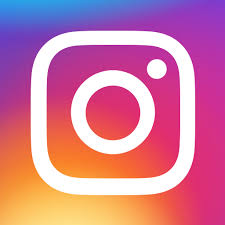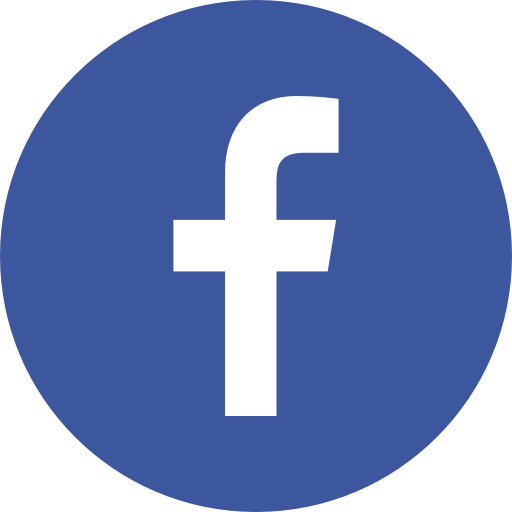 Miss Vernon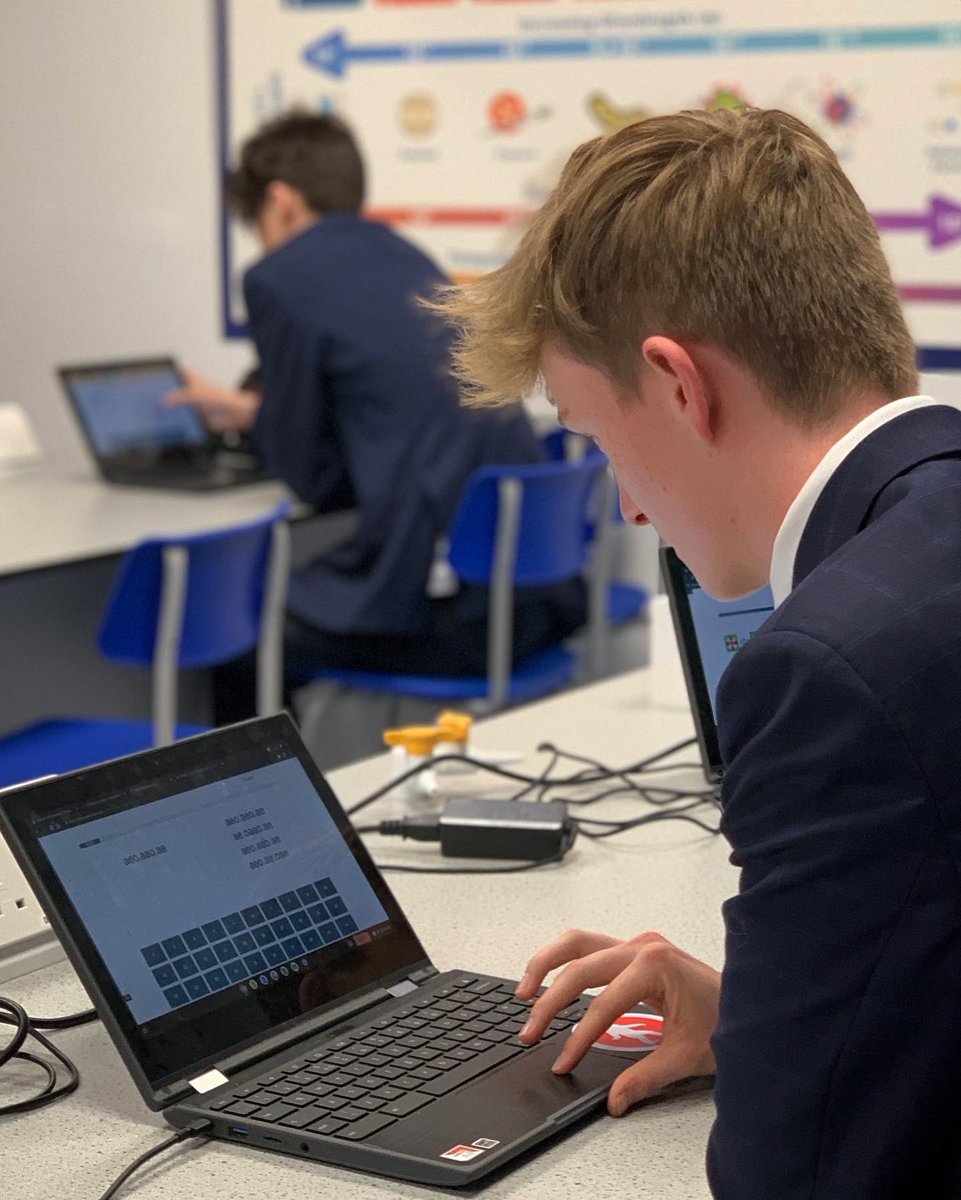 Year 11 have been taking part in a Careers Event today. They'll first be looking at career choices and will then take an aptitude test to give them valuable insights into the careers best suited to their skills and interests. ⛑ #TheDoKWay #Careers #NextSteps
@isaschools
https://t.co/UTROvQpfj8
24 minutes ago
Follow
Mr Finill and Mrs Hopwood were in London yesterday collecting their running bibs for the
@LondonMarathon
. Mr Finill also had all 40 of his medals on display as part of the Marathon Expo. Good luck to them both! #TheDoKWay
https://t.co/ahXQFe0AhZ
https://t.co/vP5lCLH5US
20 hours ago
Follow